Cleansing your body of toxins and waste should be a regular task, but what if you are not consistent at doing so? Here are four foods that will help you to cleanse your colon.
Each body and metabolism is different. Not everything that works for me will work for you. If eat bananas, I feel constipated. When other people eat bananas, they need to go to the bathroom. One thing is true, though, we need to get rid of the toxins and waste in our bodies. When we don't, our colon becomes full and one consequence is that we lose our appetite.
Another possible consequence is auto intoxication. It is believed that undigested meat and other foods cause mucus buildup in the colon. This buildup produces toxins, which enter the blood circulation and eventually poison the body.
This is only a theory, but think about enemas or rectal suppositories: they are used to administer drugs rapidly, so it makes some sense that toxins could be reabsorbed by the body. This is the main reason that doctors recommend doing a colon cleansing. Be careful if you're pregnant, though, as a colon cleanse is not recommended for expecting mothers.
There are food options among others that can help you with colon cleansing. Try eating these foods, but it's also always a good idea to consult a doctor—especially if these foods don't help or if they make your condition worse.
You have two options: a colon cleanse with powdered or liquid supplements or a colon cleanse with colon irrigation (high colonics). The first option involves buying products such as enemas, enzymes or herbal teas, while the second option involves seeing a practitioner to have a colon irrigation.
1. Peppermint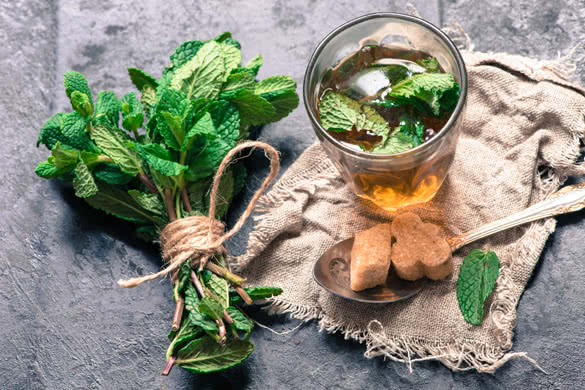 I love shampoos that have peppermint as an ingredient, mostly because it smells and feels so good and fresh. If you have tasted it, you know it has a fresh flavor and is caffeine-free. These two qualities are probably the reason why many people love to drink peppermint tea. This is why peppermint is known as the ultimate internal body workout, and why it's fantastic for a colon cleanse.
This herb calms and relaxes the intestines. In this way, waste moves along without stress or obstruction. Not only will it help you to clean your colon, but it also improves digestion, soothes the stomach, helps with diarrhea and intestinal colic, is good for a sore throat and heartburn and has antioxidant properties. In addition, it helps to relieve stress and works as a breath freshener. If you don't have a cup of tea, then you can try eating a peppermint candy.
Need more reasons to love this herb? It helps to tone internal organs such as the liver, intestines and nervous system as well as helps with dermatitis and itching associated with eczema, menstrual cramps, antiviral and headaches.
2. Aloe Vera
I always recommend this thick gel that you can eat as it comes or as a juice. I personally don't have any side effects after I use it. It contains natural healing powers and nutrients, which help to flush out waste from the body. Waste includes harmful bacteria, toxins and infections. It is also considered powerful and one of the safest ways of cleansing the gastrointestinal tract. Plus, you don't need to worry because the cleaning process is done gently.
If you choose this food, there are different ways to use the gel as a colon cleanser. You can inject it, with some water, into the colon by using an enema, or you can mix the gel with other ingredients to drink as a juice or smoothie.
I prefer the second option as it is the easiest and cheapest. There are also aloe vera colon cleansing tablets, such as Optima Aloe Vera Colon Cleanse Tablets, which are available in online markets such as Amazon. The tablets contain a unique combination of certified Aloe Vera, lactobacillus acidophilus and other botanical ingredients that work together to benefit and support the body's cleansing process.
3. Alfalfa, Spirulina and Wheatgrass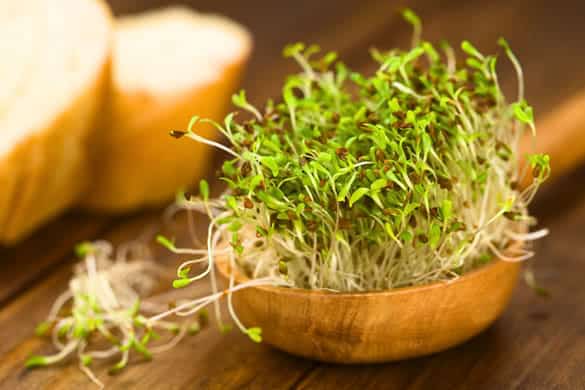 These three foods have high chlorophyll content, which makes them perfect for colon cleansing. Not only does chlorophyll clean, but also it soothes and heals damaged tissue in the digestive tract. Plus, it helps the body to obtain more oxygen and draws out toxins. For this reason, it is called the internal deodorant.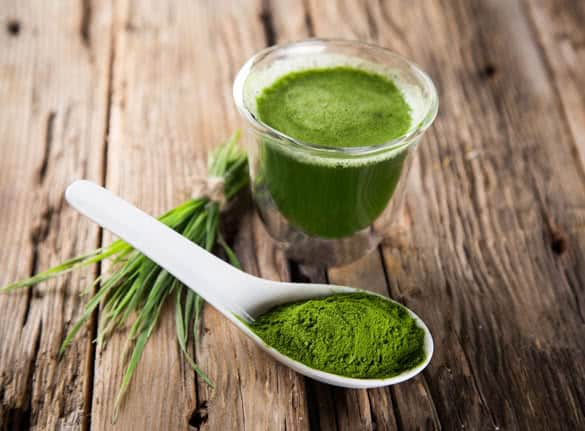 The first food, alfalfa, is a good addition to smoothies because it helps to soothe the entire digestive system and colon. If you haven't done a colon cleanse lately, it is recommended to add alfalfa to avoid cramps.
Similarly, spirulina is now widely considered to be a superfood that not only helps to clean the colon, but also the liver. Moreover, it contains elements necessary for a healthy immune and nervous system, and is full of antioxidants.
Finally, wheatgrass is a very popular drink that I often see included in smoothies. It helps to remove toxins and to get more oxygen into your body.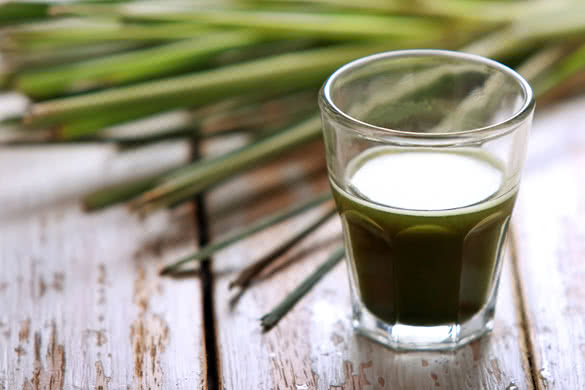 4. Flax Seeds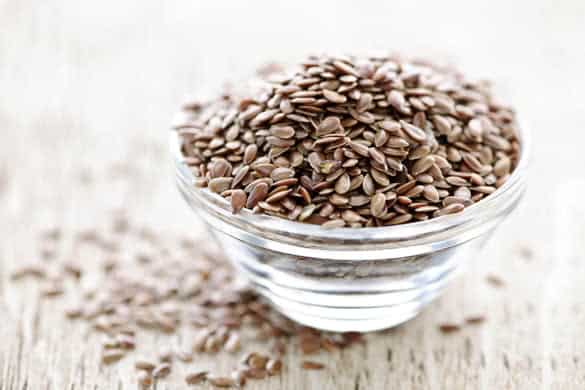 These seeds are high in soluble fiber, which is recommended to regulate your digestive system or digestive process. Fiber binds with the foods we eat and, in this way facilitates the digestive process. This is probably why flax seeds are considered to be an excellent cleanser. Flax seeds also contain healthy fat, omega-3, which can help you to reduce inflammation and stabilize cell walls.
As a colon cleanser, grounded flax seed is recommended because it removes toxins and waste from the digestive tract. It acts as a scrub brush and absorbs water and expands passing through the colon.
The seeds are difficult to digest whole, so it is best to grind them in a coffee grinder before use. Don't grind a large amount because they only stay fresh for 24 hours in the refrigerator. Chia seeds, which are also high in fiber and healthy fats, are a good substitute for flax seeds.
Are you going to incorporate these foods on your diet? Do you know another food that works as a colon cleanser?