Being a teenager is tough and confusing at times, but this advice will help to make it a little bit easier, and will hopefully make growing up a little less scary!
As a teenager, it's so easy to fall into the trap of thinking that you know almost everything there is to know about yourself and life in general.
It's okay: I'm not judging; I've been there, too. Now that I'm 21, however, I've realized that I actually knew very little when I was 17, and I've realized that nobody really knows everything, and nobody really has it all figured out.
I also have a lot of regret about my teenager years because I feel like I missed out on many great learning opportunities, and ignored some great advice, because I was putting so much energy into trying to convince people that I had everything figured out. It was exhausting.
So, based on my personal experience, and to take the pressure off any of you who recognized yourself when you read the above, I've put together a list of the only things I think everyone should know before they turn 21 (and guess what? 'Everything' is not on the list!)
1. Friendships are all about quality not quantity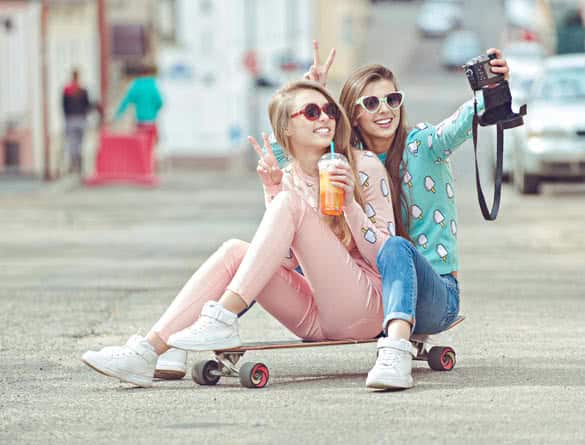 When I was at school, I had a best friend who I loved, and no friendship since has matched the friendship we had. I also had a group of friends who decided they didn't want to be friends with her one day and slowly pushed her out of the group.
As I was a teenager, who was scared of nobody liking me, I passively went along with this. I know this makes me an awful friend and the fact that they then did the same to me is probably a really good example of deserved karma.
Now, though, my school bestie and me are friends again, and I have come to realize that you can have hundreds of friends, but if none of them are of high quality, they're not going to be better than one or two friends who are awesome in every way.
2. Romance is not as big of a deal as it seems to be at school
When you're a teenager new to the dating world, romance seems like the be-all-and-end-all, but you have your whole life to focus on love.
Spend your teens and early twenties focusing on yourself, making memories and learning to be comfortable on your own and your prince/princess will show up one day—probably when you least expect them to!
3. Confidence comes with age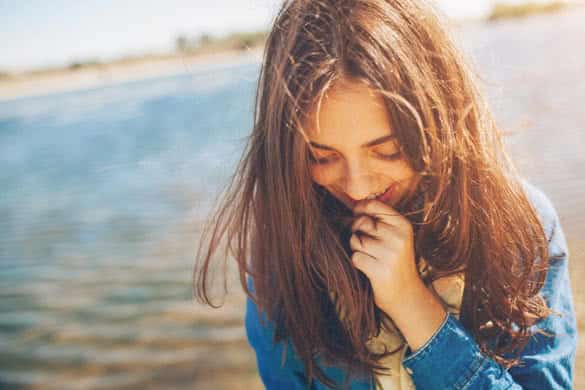 You won't always be shy and unsure of things—trust me. As you get older, you'll start to realize that things you thought you would never have the confidence to do are not actually that scary. From ordering in a restaurant to traveling the world solo, whatever having confidence means to you, it'll come eventually.
4. There is a much better life outside of social media
Up until quite recently, I had this paranoid notion that if I unfollowed all of the toxic people in my life on social media then they'd unfollow me back, and wouldn't know if I was ever doing something awesome that they weren't.
Then, one day a few of these people in particular kept appearing on my Instagram feed, and I just unfollowed them. The world didn't stop turning, and now I'm much happier because I'm not worried about what other people are thinking about what I'm doing, and, most importantly, I no longer care what they think.
If you are friends with/are following people on social media who you really do not want to be seeing on your timeline, unfollow them! I promise that you'll feel better for it.
5. Going to university does not make you better than those who didn't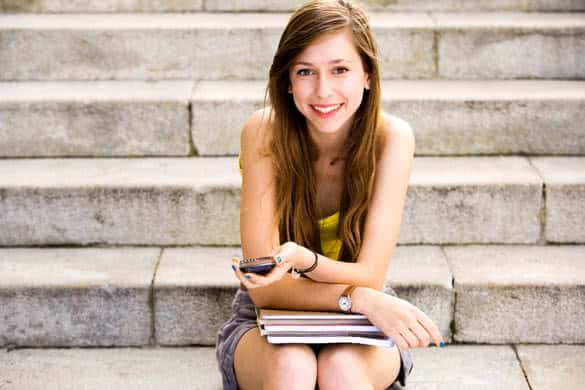 It also doesn't mean that you are leading a better life and having better experiences than people who went straight into work after leaving school; it just means that your lives are different.
On the flipside, not going to university does not make you inferior to your friends who did. The fact that you do or do not go to university does not determine your intelligence. The right choice for one person isn't the right choice for another.
6. You don't have to do things that are expected of you at your age
If you want to go traveling before getting a full-time job and settling down, then do it. Go alone if you have to—you'll meet friends along the way. Similarly, if you feel like you should be traveling before settling down because everybody keeps saying that you should see the world while you're young and have no responsibilities, but you don't want to, then don't.
If you want to get married young, then do it. If you don't want to even think about getting married until you're at least 40, then don't. When you're young, it's so easy to follow other people's beliefs about what your life should be because you feel like you have no clue about how the world works; as you get older, you realize that only you really know what will make you happy.
Do you have any other tips to share that you think have been missed out? Let us know in the comments!