The days are getting longer, the nights are getting hotter, so it is the perfect time to enjoy romantic dates. We've got summer date ideas you can not miss!
With their most popular song, the Zombies hit the nail on the head when they sang "It's the time of the season for loving". Summer is the season for love and there are lots of great romantic date ideas that will keep the desire burning for you and your man well into the night.
Since summer is not as restrictive as the winter months, there are plenty of outdoor ways to enjoy your time together without worrying about the weather. Here's a notable few summer date ideas that are a must try!
1) A trip to winery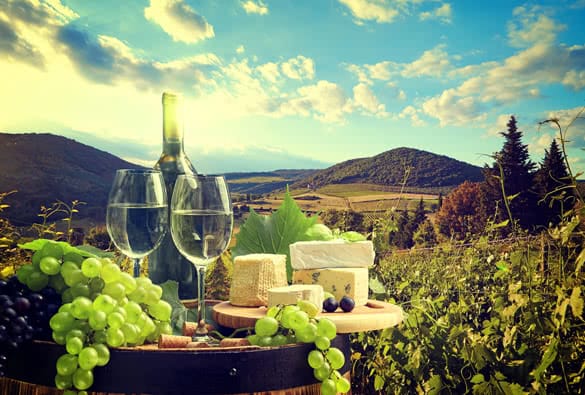 If you're lucky enough to live somewhere where there are wineries, then you're in for a treat. A lot of wineries have little gatherings where you can mingle with other couples and sample some of their wares. Such gatherings may also include a food pairing, so you and your partner can get tipsy together and enjoy good food.
Wineries aren't just about their products. They are absolutely picturesque, with a backdrop that looks like it comes straight out of the movies. Lush, rolling valleys, sunshine and hills make for a romantic scene. You can't go wrong!
2) A backyard campout
If cash is tight and you're looking for a wallet-friendly way to enjoy time with your significant other, why not have a campout in your backyard? All you need is a tent, sleeping bags, and a sense of adventure. You don't need to worry about paying to rent campsites or encountering forest wildlife, as you will be safely ensconced in your back yard.
Roast some marshmallows, sing some bawdy tunes, and enjoy the stars before the two of you stretch out and spend the rest of the night in each other's arms. It can't get more romantic than that!
3) Sexy massages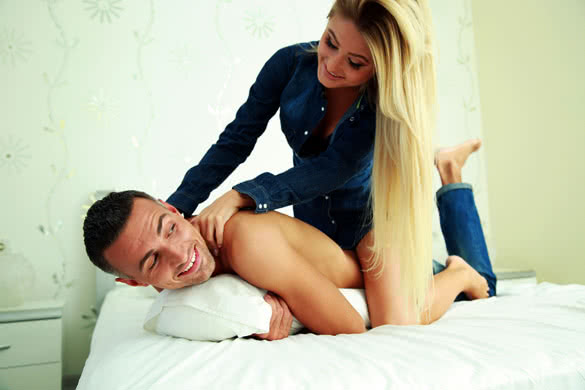 You're both at home, alone, and you're looking for something a little naughty to do…why not perform massages on each other?
Massages are a great reliever of the everyday stresses we face and are a great prelude to steamy intercourse with your partner. Break out the warm oil, the ice cubes and the incense. You can even program your iPod to play romantic music while you rub each other down.
What you have is a sensual experience awaiting you and your partner!
4) Back porch lemonade
Nothing says summer better than a tall, cold glass of lemonade and a back deck. If you're in the mood to relax and enjoy your backyard with your partner, then this idea is a must to try.
Lemonade is a great way to beat the outdoor heat and by hanging out on your back porch, you're spending a nice, quiet time with your significant other. Simplicity at its finest.
If you want to make things interesting, spike your lemonade with vodka or another hard liquor. You can also keep it non-alcoholic by adding fresh strawberries to your glasses.
5) Cooking lessons
Magic is always made in the kitchen, so why not take a cooking class for couples? You get to enjoy three things that you normally wouldn't experience at a restaurant: good food, great interactions with other couples, and a team-building exercise in the form of cooking.
Whether the both of you are novices or master chefs, you will enjoy making a fine meal together while enjoying the company of those around you. All you need to do is check your city for listings and times and you'll be well on your way to a hot night in a classroom kitchen.
6) Shakespeare in the Park
What better way to have a romantic time than to spend it, enjoying the many works of the Bard himself, the man who speaks romance in sonnets?
Watching a play by Shakespeare is a simple pleasure, especially when it's outdoors. Pack a picnic and a blanket and enjoy your favorite comedies or tragedies under the sky. While the actors play their characters' struggles, you can snuggle with your partner and enjoy excellent theater at the same time without having to dress formally.
7) Romantic hiking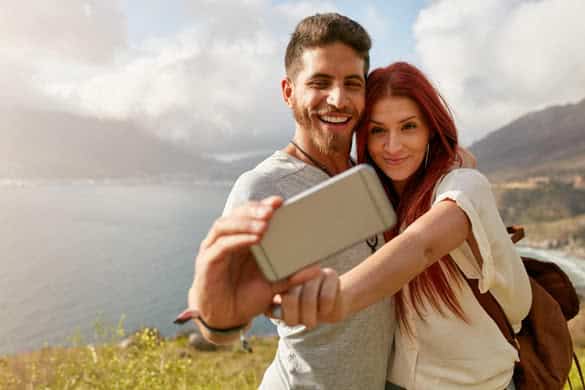 Believe it or not, hiking is a great idea for a romantic date. There's something about trudging through unchartered nature that makes all of us enjoy the simple things a lot more than usual. It's a team building exercise as you navigate along the natural wonders of your area.
Pack a lunch and explore the area with your partner! He might enjoy the way you look in your shorts…and you might appreciate how ruggedly handsome he is in his hiking gear.
8) Stargazing/Midnight Picnic
They say romance is written in the stars…and you can make it happen by some stargazing. Whether it's in your backyard or somewhere on the outskirts of town, you can enjoy the celestial delights as well as the closeness you share with your significant other.
Pack a midnight lunch, roll out a blanket, and sit underneath the stars. Cuddle with your partner and enjoy the night.
9) Berry picking/Making dessert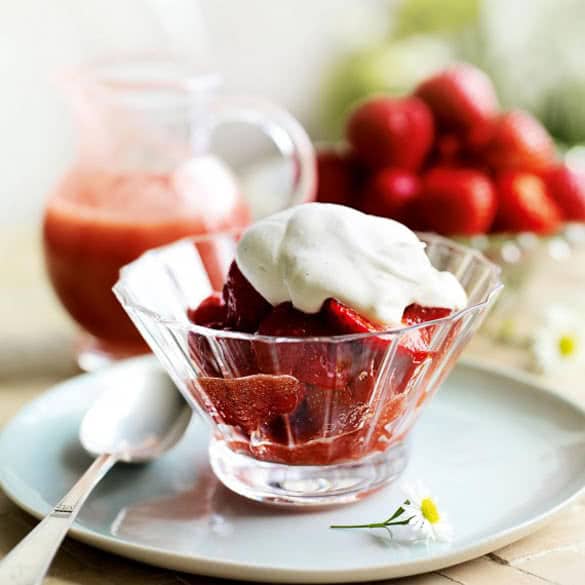 Berries are the fruit of summer. So it's no real surprise that berry picking can be a fun, romantic time. Not only is it a great day spent outdoors in a berry patch, but it's also a great time to plan the dessert you two will be making later on.
You can't go pick berries without making a delicious, summery dessert afterward. A strawberry shortcake or mixed berry torte are quick and easy dessert ideas.
A hidden bonus with the berries you pick is that you can also incorporate them into the bedroom if you're into food play. All you need are the berries and a can of whipped cream…the rest can be to your imagination. What a good way to keep things steamy between you two at night!
10) Botanical garden
Flowers go synonymously with romance. A trip to a botanical garden is a match made in romance heaven! Walking through lush, flowery paths adorned with petals with the one you love is a dream fresh out of a romance novel. The air is warm and sweet, and the tranquility you feel is second to none.
There's something special about traipsing through a botanical garden. Each garden has its own special theme and wonderful hidden gems that you can only discover when you go. There are benches and other lovely places for the both of you to sit and enjoy the ambiance. It's a great place to let the romance bloom!
While it may seem hard to break away from the hectic everyday bustle, the previous ideas are simple and take a little time out of your lives. Romance is much stronger when the simple things in life are more precious. You don't need to spend a lot of money for a fun, steamy date. You just need a little imagination, a little bit of time, and a lot of love!