It's no secret that guys are horribly hard to buy for but with these 20 birthday gifts for him, making his birthday wishes come true is a piece of cake!
Buying for that special man in your life isn't always easy, even if you know him better than he knows himself. It's always a good idea to personalize the gift you get for the one you love but when it comes right down to it, buying for guys can be hard.
Do you go with a gift card so they can choose themselves or try to impress them with something sentimental? When it comes to making that big decision, don't second guess! Read on to find out what some of the best gifts for men are and impress your guy for his big day.
1. Beer Cap Map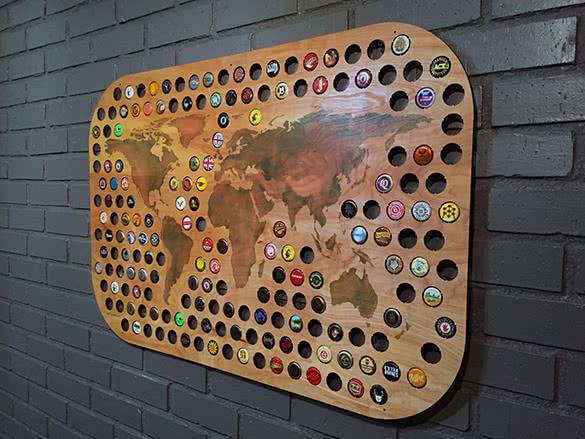 With both style and function, the beer cap map is the gift that keeps on giving—or rather receiving. Whenever the man in your life comes home from a hard day of work, chances are he wants to relax on the couch with a cold one. Usually, those pesky bottle caps are just tossed away in the trash but not with the beer cap map.
With a wide variety of styles to choose from, including wooden or steel, coasters or even a custom map, you can choose his favourite place on the world and he can take the time to fill it up with beer caps from all his favorite brews.
This gift is sure to be a good one for the beer loving man in your life. He'll enjoy filling it up and you'll love that you finally found a gift he can get excited about.
2. Game of phones
A gift that you can both enjoy is Game of Phones, the smartphone card game that's fun for everyone involved. A player picks a card and judges the round while players have to show their best selfie or one of their funniest texts.
Players have 60 seconds to respond and the one who chose the card gets to judge the winner. There are over 100 cards to choose from so it will grant you and your man hours of entertainment and he'll be happy that you chose a gift that wasn't just socks or another sweater.
3. Beard pack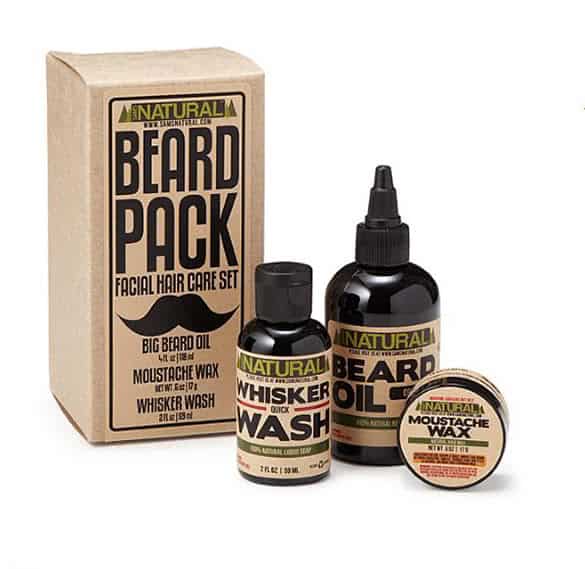 For the furry man in your life comes the Beard Pack, the moustache wax/beard oil kit that will keep his facial hair in pristine condition. Facial hair can sometimes get a little out of hand but with the beard pack, he'll never have to worry about that happening to his.
Created by a mechanic, this pack gives proud beard and moustache owners a way to keep their facial hair in check. And quite frankly, you'll love that he's taking care of his facial hair and not letting it run wild.
4. Kabob grilling baskets
If your man is one who likes to spend a day out grilling meat, than the Kebob Grilling baskets are the perfect gift for him. Not only will they help the kabobs cook faster, they'll always keep everything in place while he grills up a feast.
This inexpensive gift is sure to be a pleaser when it comes to giving him the best birthday gift you can think of.
5. Baseball stadium blueprints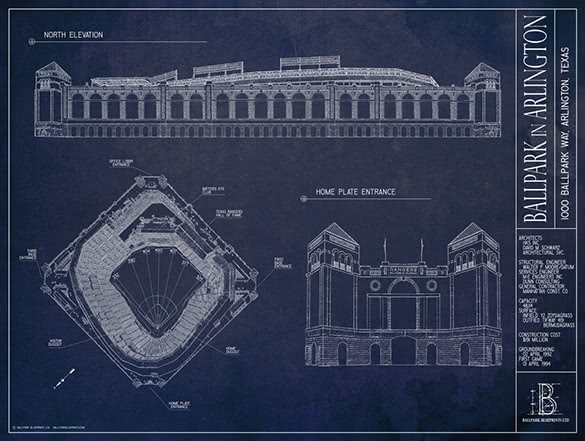 For the baseball fan in your life, baseball stadium blueprints are a unique and interesting gift. He'll love the fact that he would have never guessed that in a million years and you'll love watching his face light up as he opens it in joyful surprise.
One of the best things about these gifts is that you can personalize them to his favourite team, no matter who he roots for. There are classic stadiums, arenas and plenty others to choose from.
It's an effortless gift he'll want to show to all his buds on guys night.
6. Beer jelly
From Potlicker Kitchen comes beer jelly, the sweet and enjoyable snack for the beer loving man in your life. Coming in a wide variety of flavours, this beer jelly is a sure crowd pleaser.
This unique sweet treat goes good on everything from toast to PB and J's and the man in your life will love that you introduced him to something that satisfies both his sweet tooth and his love for a excellently brewed beer.
The beer jelly is a great birthday gift for him and it really is something that he'll want over and over again.
7. Baseball bat bottle opener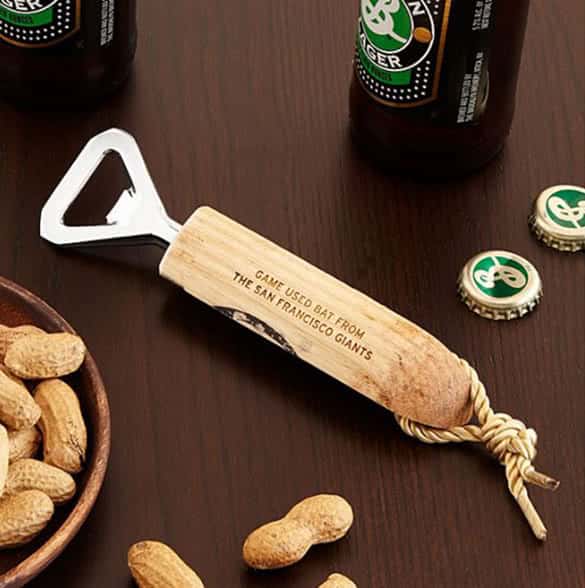 Another gift for the beer lover, and baseball lover in your life is the Baseball Bat Bottle opener. Created by Ward Wallua, these authentic wooden bats have actually been swung by major league players.
They are then turned into unique bottle openers that will give the thrill of using an actual game day bat to crack a cold one. A conversation piece, to say the least, these handmade one-of-a-kind bottle openers are sure to please. They even have which team they were swung by carved onto the side of the bat.
8. Portable table tennis set
What's more fun than an impromtu game of table tennis? With the portable table tennis set, the guy in your life can take a break from life to play a little table tennis wherever he is. The set comes with an adjustable net, two balls, two paddles and a drawstring pouch and the net retracts for easy transport.
If he loves to play for fun, or even gets a little competitive sometimes, the portable table tennis is a great gift for any guy in your life.
9. Mini beer pong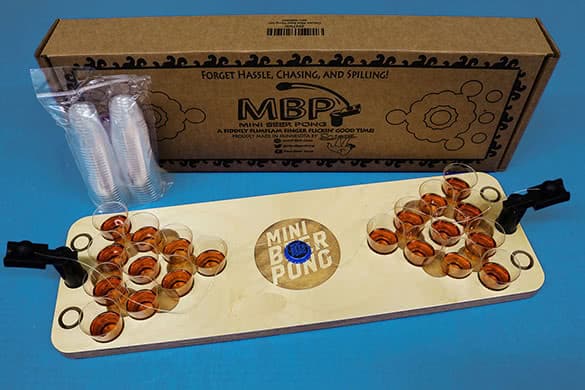 The classic beer lover's favorite game goes miniature in a big way. The mini beer pong set comes fully equipped with a wooden game board, launchers, tethered balls (to avoid any dirty balls), rubber grips, and 50 reusable cups.
The table is handcrafted in lumber and has a laser engraved logo that can be personalized with your own image. This is the perfect gift for the man in your life that likes to stay young, no matter how old he gets.
10. Wooden wine glasses
For the wine loving man in your life comes the Wooden Wine Glasses by creator David Rasmussen. This masculine take on the elegantly styled classic wine glass is made from black walnut wood and was inspired by organic forms and American design.
Your man will love sipping his favorite wine out of these modern glasses and if he cares about the environment, he'll love that they're also eco-friendly. All of the wine glasses are handmade as well so they are of top notch quality.
11. Mug with a glove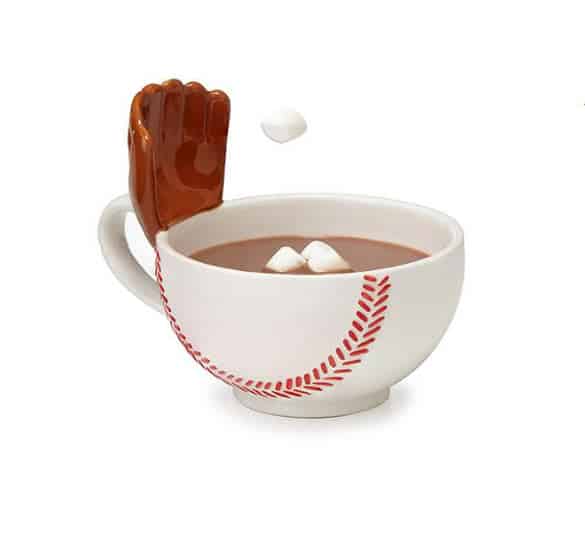 Another gift for the baseball lover comes the mug with a glove. This interesting take on your typical hot beverage holder was created by a young entrepreneur and sports fan called Max. The typical baseball design along with upright glove provides the man in your life a fun and interesting way to take coffee in the morning.
This wonderful birthday gift for him doesn't just come in the design of a baseball either. There is also The Mug with a Hoop, The Mug with a Goalpost, The Mug with a Goal and The Mug with a Net for any sports fans out there.
All the mugs are made out of ceramic and can turn soup and crackers or hot chocolate and marshmallows in to a fun little game.
12. The ultimate cocktail bar tool
This interesting take on the swiss army knife, The Ultimate Cocktail Bar Tool is a 10-in-1 fully stocked bar that will fit comfortably in his pocket. Whatever his poison, he'll have everything he needs to make anything from a simple dry martini to the perfect complex cocktail all at the tip of his fingers.
Made by Quench, this all in one tool has zester, muddler, knife, reamer, channel knife, jigger, stirrer, strainer, bottle opener and corkscrew.
13. Meteorite cufflinks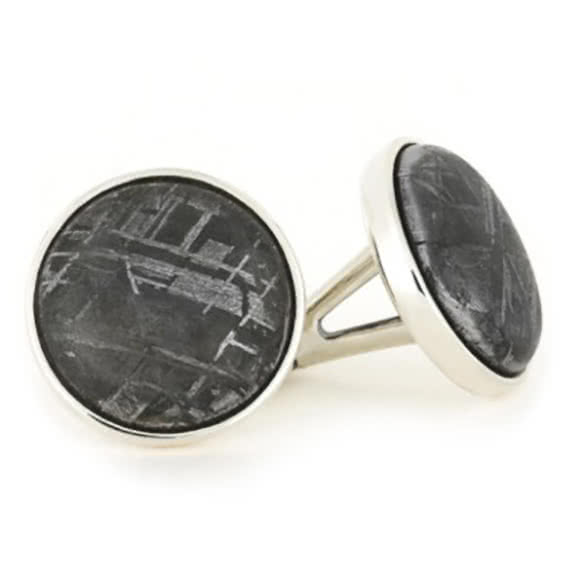 One of the most unique birthday gifts for him is the meteorite cufflinks by Jewelry by Johan. These customizable cufflinks are the perfect gift because they take style and class to a whole new planet.
The inlaid meteorite and sterling silver cuffs are a beautiful piece he can be proud to wear whether he's a suit once a year guy or an office guy that prides himself on his daily dress-up game.
Available on the Jewelry by Johan website, these unique cufflinks will have him smiling from ear to ear with excitement over the fact that he's actually wearing a piece of jewelry that is literally out of this world.
14. Tee time terrarium
Created by Liza Fiorentinos, the Tee Time Terrarium is a wonderful accent piece for any man in your life. The golf-themed sand garden comes equipped with low-maintenence reindeer moss and air plants that any regular golfer would love to sit on their desk.
The scene is a natural beauty, and with the golf backdrop, it will get your man through the work week until he can tee of on his own. Each Tee Time Terrarium is handmade and offers the golf lover in your life the perfect gift for his birthday.
15. His teams jersey
No matter what sports team he is dedicated to, you can never go wrong with his team's jersey. Bonus points if you get his favorite player's jersey. He'll love the simplistic nature of the gift and the fact that you pay attention to what he loves and you'll love how it looks on him, and then on you the next morning.
16. Sock advent calendar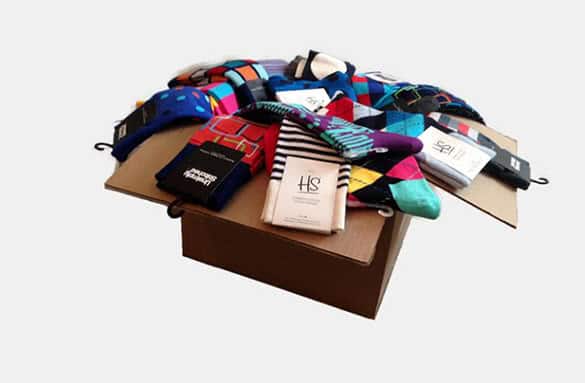 No man on earth can ever have too many pairs of socks. A big problem is, though, that socks always seem to disappear and he ends up with a drawer full of mismatched socks. In comes the sock advent calendar, a great birthday gift for him.
The first collection of its kind, this advent calendar works just the same as any other, with a month of openings. He can open one each day and enjoy that fresh sock feeling, starting his day off right.
One of the greatest things about the Sock Advent Calendar is that no two pairs are the same, so he'll always have a unique pair to wear and he'll never worry if the two white socks he's wearing actually match.
17. VR headset
One of the best birthday gifts for him is the Virtual Reality headset. He won't look cool wearing it but he'll love you forever for taking him out of his day-to-day and into any world he wishes to be in.
Give the man in your life the chance to let his mind soar through other worlds and situations while he immerses himself in games or movies. He can time travel, space travel or even hangout with other friends in the VR world.
This gift is one that will open his mind and won't eve get sick of because of how much it has to offer.
18. A book he'll actually enjoy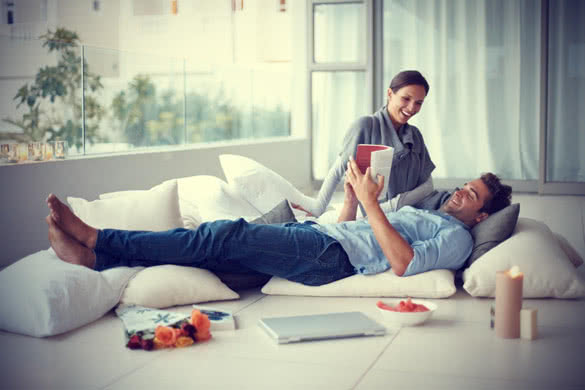 It can be hard to find the guy in your life a book he'll actually enjoy because you may tend to buy him books that you enjoy. When it comes to finding a birthday gift for him that he'll actually read, it's important to remember what kinds of things interest him.
Whether he's into sports biographies or historical non-fiction, the book store has a plethora of hot titles to choose from. He'll love curling up with a book you gave him and it's a gift that he can keep forever because books will never go out of style.
19. Beeropoly
A fun take on the classic Monopoly, Beeropoly is drinking game for him and all his buddies on guys night. There are a series of beer related challenges in the game that will get harder and harder as the drinks keep flowing. Players take turns rolling the dice and move their bottle cap pieces across the board each time landing on a new challenge.
If a player cannot complete the challenge they're eliminated and the last one standing has to drink the community cup.
The board, created by Jackie Mclane and Micah Renner, is made of pine wood and will give you, the man you love and all your friends a night to remember! Or forget, depending on how many challenges you complete.
20. A watch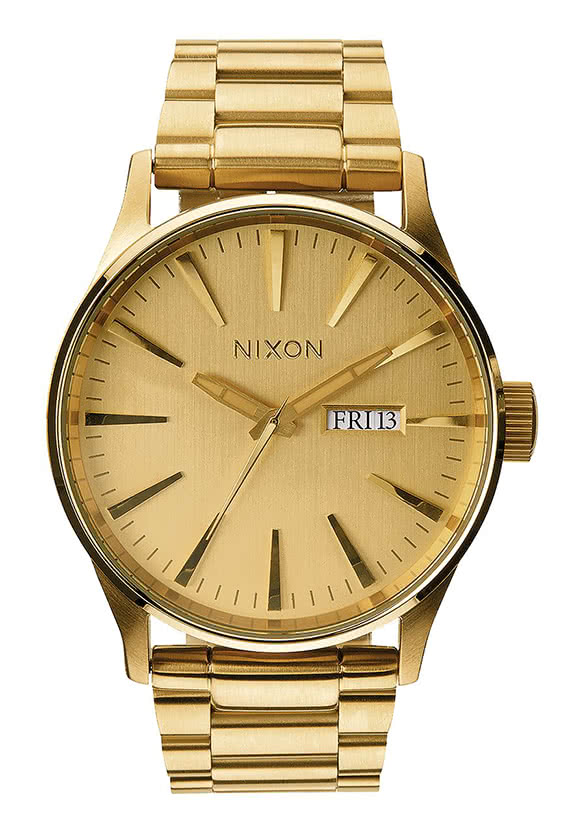 Last but definitely not least is the watch, the most classic and simplest birthday gift for him. There's nothing better than a watch because all men look good wearing one and even though he can just glance at his smartphone to see the time, he'll secretly love how sophisticated the watch makes him look.
For a touch of extra class, the Nixon Sentry SS, 42mm is sure to put a smile on his face. With a modern look, faceted applied hour indices and a day/date window this is a perfect watch for your perfect man. The elegant, yet masculine design of the watch is one he'll never want to take off and it comes in a wide variety of colours to choose from to fit any man's preference.
There you have it! These 20 gifts for him on his birthday should make getting that tough to buy for guy in your life that much easier to please. Now which one should you choose?