Being separated from your partner for a longer period of time can be very difficult and painful. Whether he's traveling or gone away for work, or on military service, you will always miss him intensely and impatiently await his return. But don't let your partner's absence bring you down. Luckily, there are many ways to survive it. This short guide will give a few suggestions on how to deal with six months away from your boyfriend, without losing your mind.
Don't Stress Out – Be Patient and Trustful
It might be one of the most difficult virtues to achieve, but being trustful is an extremely important prerequisite to make your relationship work. Trusting your partner is a challenge you will have to face throughout the time he is away.
Do not be too clingy and never fight on the phone while he is away. Avoid being overbearing or excessively jealous, for it will do more harm than good and you will only risk ruining your relationship.
Be patient. Remember that your partner will not be away forever and that this distance can strengthen your relationship even more. Staying away from each other will bring new energy and thrill into your life together and make your love stronger.
So, be as positive as you can and have faith in your love! Six months away from your boyfriend will pass faster that you can imagine.
Distract Yourself
Do not shut yourself out of the world, wrapped in silence, while sitting and waiting. It will bring you only more sadness.
Surround yourself with friends and go out with them. Plan dinners, movies and other interesting social events, and invite people over more often.
Go shopping, take a walk, repaint and restructure your home and visit persons you haven't seen for a long time.
Dedicate time to yourself. One of the most effective ways to avoid sliding into sadness and be happy with yourself is to start a new course or hobby. Establish little goals and work on enhancing your abilities in a certain field or focus on learning a new skill.
Never Stop Looking Forward
Always have in mind your mutual goals and desires and keep working on them even if he is absent. It will help you feel closer to him and make you think that he will be back soon.
Focus on accomplishing tasks you have planned together, such as looking for a new house or refreshing your present home, saving money for something you both desire, and organizing a trip you both wish to make. This will also allow you to have more time to spend alone with him, once he returns.
Plan a surprise for his return. It will keep you happy and inspired and help you focus your energies on something positive and exciting.
Pamper Yourself and Take Care of Your Body and Mind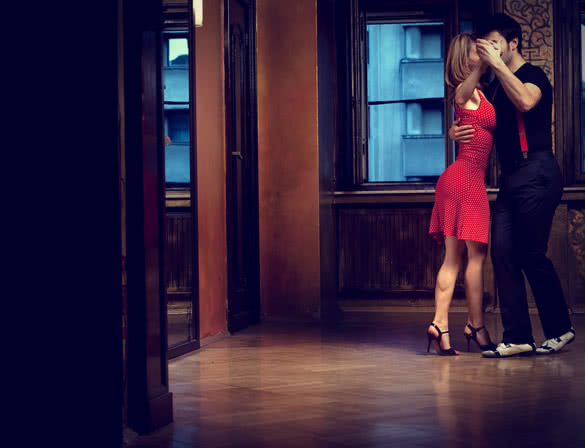 Even if your partner is away, you should never forget that taking care of yourself is one of the most effective ways to keep your spirit uplifted and your body healthy and vigorous. Six months away from your boyfriend is plenty of time that you can wisely dedicate to yourself.
Keep exercising regularly and start taking dancing, yoga or gym classes. Daily walks and morning or evening jogging will also free your mind and stimulate positive energies, as well as maintain your body in shape. And if you get caught in sadness and melancholy for your boyfriend's absence, just start doing your favorite physical activity and you will immediately feel better.
This is the best time to pamper your body and skin and make yourself beautiful. Never forget that you are not doing it just for him, but for yourself primarily.
Go to daily spas, buy new creams and lotions, treat yourself to weakly massages and experiment new perfumes and scented oils. Time will fly by quickly and by the day his returns you will look more beautiful than ever!