So you've met a cute, great guy… but do you know if you should turn him into your boyfriend or just another part of your past? Find out if he's actually worth dating.
Dating is definitely exhausting. It might even be the most tiring thing ever. You finally met a great guy. He's cute, funny, sweet, smart, and seems to be the person that you've been looking for.
But something usually and inevitably goes wrong and you find yourself wondering if you even know what you're searching for in a boyfriend and if you have the smarts to figure that out.
Don't worry. Dating may be confusing and you might want to take a nap after every bad first date because you've been thinking so hard, but you can absolutely decode the new guy in your life.
Read on to find out how to know if he's actually worth dating.
1) Check your emotions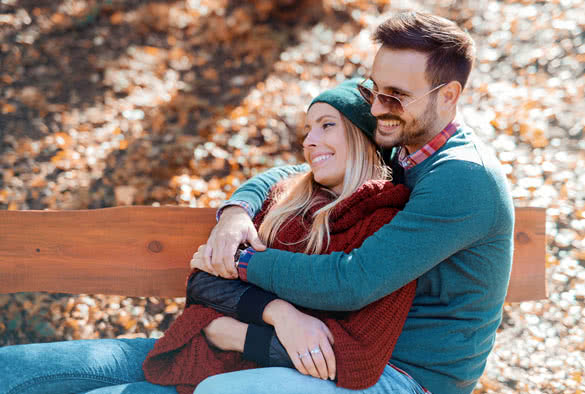 This has a lot more to do with you than him, but it's still a really helpful thing. When you go on your first, second and third dates with this new guy, check your emotions. Think about what you're truly feeling about him and about the whole experience in general.
Before each date, do you feel absolutely freaked out, like you could just pass out from nerves and anxiety?
Do you get the feeling that something bad is going to happen, even if that's only subconscious? Or on the flip side, do you feel truly calm, happy and at peace? You can probably guess which one you should be feeling.
Sure, first date nerves are common, but after that, you shouldn't be scared to hang out with this guy. You should look forward to it and you should have a really good feeling in general about him.
That's the only way that an actual relationship can happen. Otherwise, you're just going through the motions and even forcing yourself to date just to date, and that's a horrible idea.
2) Think beyond the first date
If you want to know how to know if he's worth dating, think beyond the first date. The thing is that any guy can seem great on a first date.
If he's funny and witty and charming (and, okay, cute) enough, you can tell yourself that he's perfect for you.
You can dream and dream and dream and soon, before you even know it, you're picturing yourself walking down the aisle and you're going to be together forever.
You need to put the brakes on that and think seriously about what life would look like with this guy after the first date.
Do you like him enough to keep hanging out with him? Do you honestly feel a real connection that you want to explore?
If he's worth being in a relationship with, then you're going to feel it and you're going to know it.
3) Compare your lifestyles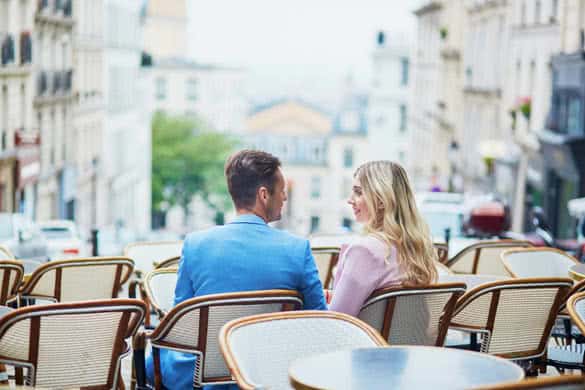 It's not that you can't date a guy who's a teetotaler when you're a party girl… but it might make things a bit more difficult than usual.
If you want to find out how to know if he's worth dating, then it's time to get read about your perspective lives. Compare your lifestyles and think about how you would spend time together.
This may seem super practical and logical… and that's exactly why it works so well. Think about how you spend your weekends.
If you're content to go for a walk around your neighborhood and hang out in a coffee shop or read at home on a Sunday afternoon, and if Saturday nights are meant for you and your latest Netflix show, then you need to be with someone who feels the same way.
You don't want to have to explain to your new boyfriend that, no, you don't want to sightsee in your own city all day long because you actually want to rest from your busy week.
If he's worth dating, then you need to feel like you guys get each other and can do the activities that you both enjoy.
Sure, there's a certain amount of compromise involved in any relationship, especially a brand new one, but you shouldn't give up what you love and he shouldn't be pressuring you to do things that you don't want to do.
4) Forget love at first sight
When you try to figure out how to know if he's worth dating, you should forget that whole love at first sight thing. Even if you immediately like him and feel like he's totally your future husband, you need to stop thinking that way.
Honestly, your hormones might be talking to you instead of your brain. You may feel super strongly about him right now in the moment when he's sitting across from you looking adorable.
But tomorrow morning, you might wake up and realize that you have nothing in common and you don't care if you ever see him again.
You might have a better second date than the first date. That's not a bad thing, either. It happens to a lot of couples. That's because the first date can have so much pressure behind it and you two might be so nervous that you can't even really have an actual conversation and get to know each other.
If you're focused on having a perfect, movie-worthy first date, then you might actually never have a good one… or at least not one that turns into a second date (and a third… and a fourth… and so on).
You need to accept that he might not put his best foot forward the first time that you meet him and that might not matter.
As long as you give it another shot, you might just find that you would love nothing more than to keep dating him.
5) Talk to your friends and family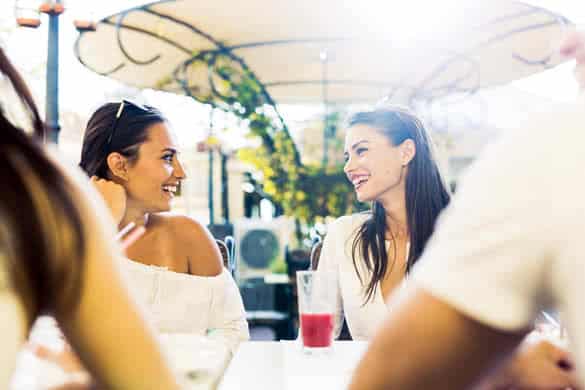 Sure, there are a lot of stages when you first start dating someone: the first date, the second one, the third, the moment when you realize this could really be a relationship instead of another failed connection, the first kiss (in no particular order, of course).
But there's also the stage of when you start gushing to your friends and family about the really great guy that you just met.
The thing is that you don't want to talk to your friends and family about this new guy, then you don't like him. Period. Not even one bit.
You should be so happy and excited about this new development in your love life that you want to tell them. That's honestly a way to know if he's worth dating, and once you figure that out, it's honestly all up from here.
Dating is never easy and sometimes it's harder than it might seem to figure out if you even like the guy that you're letting into your life.
If you want to know if he's worth dating, then this should help since you can truly take a step back and figure out your thoughts and feelings.
Once you figure this out, you will be confident in your decision. Who knows? True love might be right around the corner, and you won't ever question your choice to give him your heart.
Do you have criteria to figure out if he's worth dating? What's on your list? Share your thoughts with us in the comments below!