Are you visiting the great city of Philadelphia soon? Are you still hanging out with relatives and wondering where to go now that the holidays are over? Well, here are 20 things to do in Philadelphia that are guaranteed to be fun and keep you busy!
Philadelphia is one of the most fascinating cities in the U.S. From the Quakers and founding fathers to Rocky and Apollo Creed, there is something in this fabulous city for everyone. Whether you're just visiting or living there and looking for something to do, you'll never be at a loss in Philadelphia.
#1 Liberty Bell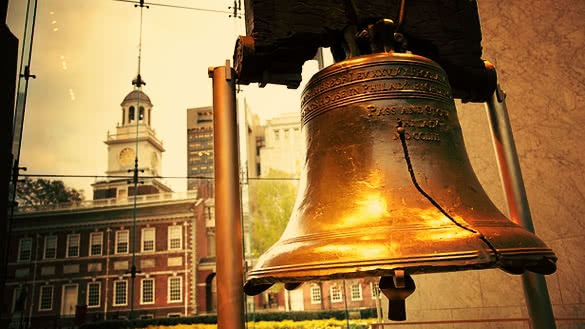 One of the first places people go see in Philadelphia is the Liberty Bell. The Liberty Bell has been one of the best known symbols of American independence since 1753, and actually cracked the first time someone rang it. It's a piece of history you don't want to miss.
#2 Rodin Museum
Another one of the 20 things you must do in Philadelphia is visit the Rodin Museum. Opened in the late 1920's, this museum holds the largest collection of Auguste Rodin outside of Paris, and also has one of the most beautiful gardens in the city.
#3 Insectarium
For those of you who are not squeamish, the Insectarium is definitely the place to visit! This place is crawling with things that have more legs than you (yes, live ones, too!), and is guaranteed to give you a shiver.
#4 Christ Church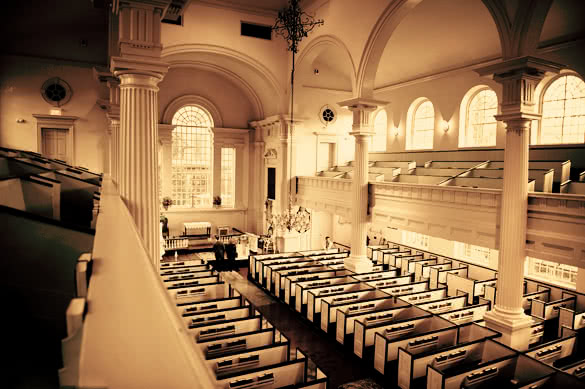 One of the most beautiful places in the city is Christ Church. This church was originally founded in 1695 and has had some of the most famous parishioners in American history. It's also the burial place of Benjamin Franklin.
#5 National Constitution Center
This is the only museum dedicated to the American Constitution. You will find everything from historical events to lectures by leading scholars here. It's a wonderful place to get a history lesson.
#6 Fireman's' Hall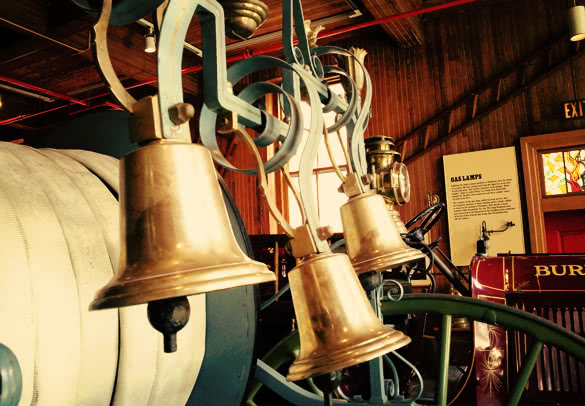 A little known spot, this museum is actually run by real firemen! This museum shows the history of Philadelphia firefighting with antique fire engines and firefighting tools. It's a great place for kids and adults alike.
#7 Rittenhouse Square
One of the most beautiful 20 things to do in Philadelphia is take a visit to Rittenhouse Square. This lovely park is full of lush trees and lovely park benches, and is a great place for kids and dogs, as well. If you're looking for something to do later, the Square is surrounded by shopping and restaurants.
#8 Boathouse Row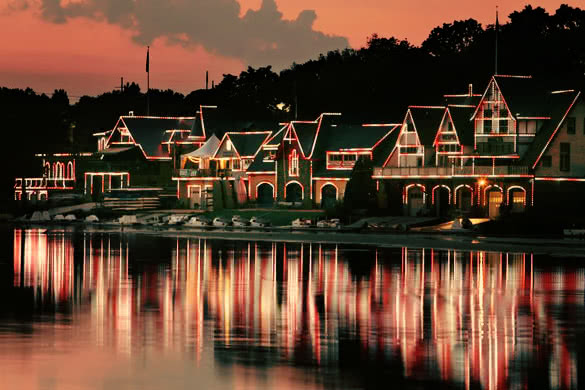 If you're into all things nautical, then come and take a visit to Boathouse Row. This famous strip along the water has fifteen boathouses and host a number of regattas each year.
#9 The Franklin Museum
Dedicated to one of the most well loved figures in American history, the Franklin Museum has everything for you Benjamin Franklin aficionados. This is a museum not to be missed!
#10 Philadelphia Veteran's Memorial
The Vietnam War memorial in Philadelphia is a landmark that is dedicated to 646 soldiers who lost their lives in the war. It's a lesser known, and beautiful memorial which is gently hidden in the city.
#11 Tomb of the Unknown Revolutionary Soldier
If you're looking for some very interesting American history, then look no further than this. Here a memorial lies for George Washington…and an unknown Revolutionary soldier. In 1956, after digging up a few bodies, archaeologists uncovered what they believe was an actual soldier for this tomb dedication. However, the question remains…was he an American soldier or a British soldier? No one really knows.
#12 Philadelphia Zoo
Do you remember in Rocky II when Rocky proposed to Adrian? Well, if you're looking for something to do in Philadelphia, then you can always go and relive that moment. What a beautiful moment it was.
#13 Rocky Statue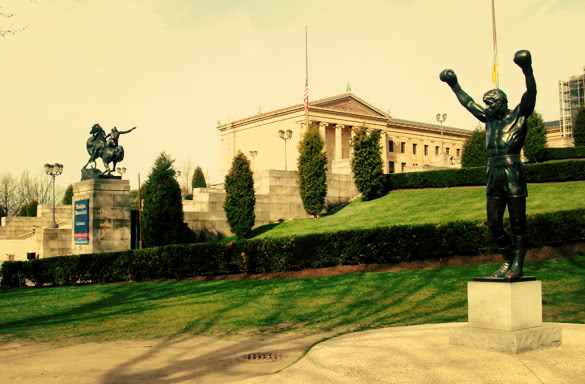 Speaking of Rocky, if you're visiting our great city, you definitely want to take a trip to the Rocky statue and have your picture taken with your arms held high in front of it.
#14 Betsy Ross House
Another one of the most interesting of the 20 things to do in Philadelphia is to visit the Betsy Ross House. This is the home of the woman who designed the American flag, and her house is a beautiful little place on Arch Street. While you're in town, you might want to go have a trip back in time to Valley Forge as well, where you're bound to have fun learning about the past!
#15 Edgar Allen Poe National Historic Site
Those of you who can quote The Raven word for word, will want to take a visit to this site. It's the only house Edgar Allen Poe lived in that's still standing. Imagine walking the same floors as this great author.
#16 Academy of Music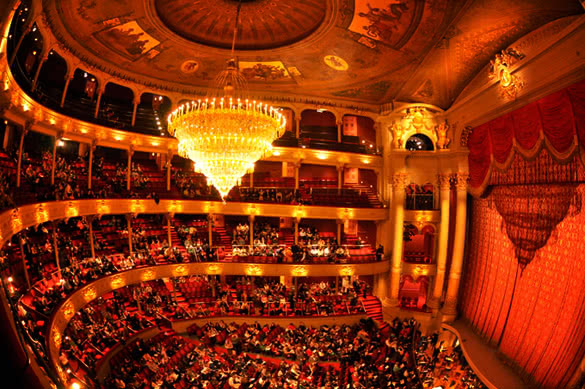 This is the oldest Opera House still used in the United States and is where the Opera Philadelphia perform. If you're looking for an exquisite evening out, then this is the place to go.
#17 Shofuso Japanese Gardens
If you're looking to step away from American History and into a little outside culture, then you must visit these gardens. One of the most beautiful places to visit in Philadelphia is the Shofuso Japanese House and Gardens. The Japanese gardens and landscaping have been here since the late 1800's and continue to be one of the most visited attractions in Philadelphia.
#18 USS Becuna
From WWII to the Cold War, the USS Becuna is definitely one of the most fascinating historical sites in Philadelphia. This is located in the Independence Seaport Museum, another one of those things to do in Philadelphia!
#19 EgoPo Theater
Step away from museums for a while and into the world of modern theatre. This theater house has some of the most interesting and beautiful modern performances in the city, and it's a great way to get out of the house for the evening.
#20 Painted Bride Art Center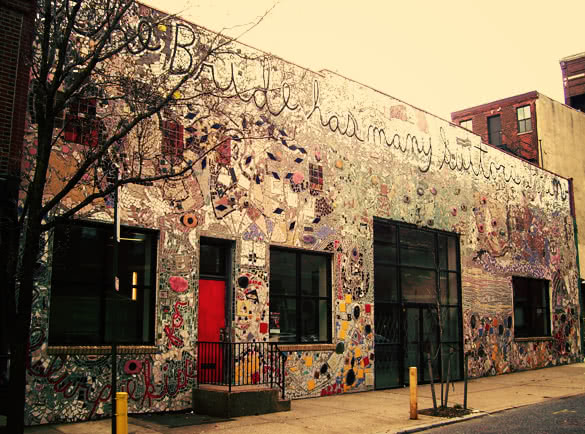 The final item of the list of 20 things to do in Philadelphia is to visit the Painted Bride Art Center. This gallery at this art center is free, and has a myriad of art, dance, and theater and music.
Philadelphia is one of the most historical and beautiful cities in the United States. There are museums galore, historical sites that are beyond imagination, and so much to learn from this city. No matter if you're into the arts or looking for some family fun, there are more things to do in Philadelphia than you can dream of. So, which event will you be going to?
Cover photo: www.northamericanhighways.co.uk