There is no place in the world quite like Budapest! With its vibrant nightlife, stunning architecture, fascinating history and culture, a trip to this beautiful city will leave you inspired.
Whether it is a romantic cruise along the Danube, a fun pool party at the city's famous thermal baths on a warm summer's eve, or a stroll around the beautiful Buda Castle District with its unparalleled views of the city, one thing is for sure: Budapest will have you hooked!
Located on the banks of the Danube in the heart of Central Eastern Europe, the magical, historical, and yet contemporary capital of Hungary has something to offer everyone.
Check out this list of 6 top things to do and find out for yourself why this remarkable city has been crowned the 'Pearl of the Danube.'
#1 Be A Mermaid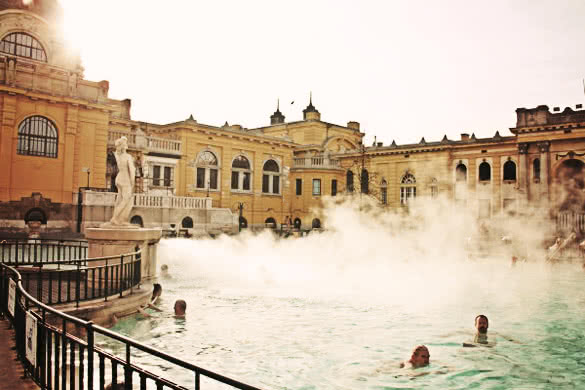 Budapest is famous for its thermal baths and for good reason; they are simply awesome.
Whether you want to relax in the healing waters and follow up your soak with a massage or sauna, or if you want to let your hair down until the early hours at one of the kicking pool parties, Budapest's thermal baths are a must-see.
There're plenty of spas to choose from too, including the huge Szechenyi baths, the largest medicinal bath in Europe, located in the city park with its complex of indoor and outdoor pools, or the more sedate Rudas Baths in Buda with its 10 meter diameter dome that covers an octagonal pool built by the Turks in the 16th Century. You are sure to find a bath that suits your needs.
So get your bikini on and find out what all the fuss is about. You won't be disappointed.
#2 Be A Hero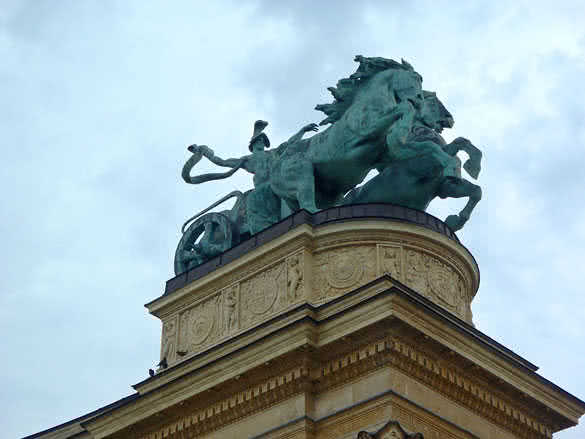 Budapest, like any great city, is not without its history, and fortunately a lot of it is still on display for all to see. Despite the fact that current day Hungary is relatively small, it is certainly not without its heroes and saints.
A trip to Budapest would not be complete without a visit to the truly spectacular Heroes' Square with its iconic statue complex of the Seven Chieftains of the Magyars and other well-known leaders throughout history. A great place for those holiday snaps and selfies to impress all your friends with!
What's more Heroes' Square is centrally located at the end of Budapest's stylish Andrassy Avenue where you will find designer boutiques, exclusive brands, theaters and great books shops. Behind the square is the city's famous park where you will find a boating lake (ice rink in the winter), the world famous Szechenyi Spa, and a zoo. There really is plenty to do.
#3 Be A Gourmet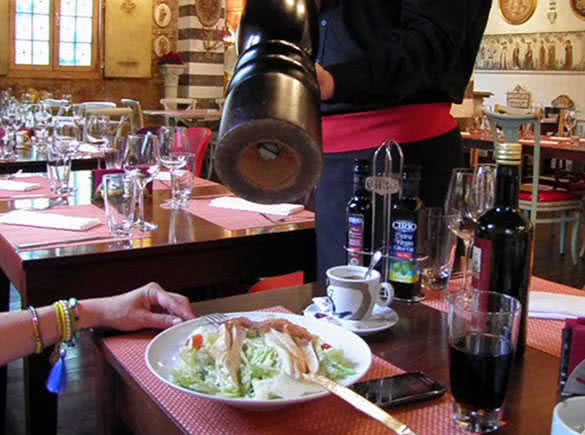 In Budapest, you will find a huge range of mouthwatering traditional fare to choose from. Everyone has heard of goulash right? But how many people have actually tasted this traditional Hungarian bean soup? You will be surprised at how different (and much tastier) the real thing is.
Apart from all the gourmet traditional food to try, there are also all the famous wines and spirits to enjoy. From palinka, a traditional brandy schnapps made from fruit, to Unicum a herbal liqueur, to Tokaji, the 'Wine of Kings, the King of Wines' which was a favorite of King Louis XIV of France, the Sun King, you are sure to find something to tickle your taste buds.
Check out Great Market Hall to treat all of your senses with its broad range of meats, fruits, vegetables, folk art, and other 'hungaricums' on sale, along with little fast food cafes where you can eat all the delicious foods and taste the real Hungary at very little cost.
#4 Be Hip And Cool
For the trendy hipsters among you, Budapest is a dream come true. Even if you are not achingly cool, you will love the Ruin Bars of Budapest. They are known as 'ruin pubs' because they have traditionally been set up in old vacant buildings.
They all offer a different theme and ambiance but in general the décor is funky and made up of a mish mash of second hand items and arty or vintage furniture. You can even sit in a seat made out of an old trabant car in Szimpla Kert, which is the original and most famous of the ruin pubs.
There are many more which pop up around the city from time to time and their locations are always changing and adapting to the vibe of the city.
Even so, they are easy to find; just follow the hip crowd and you will soon find yourself immersed in an eclectic and achingly cool establishment, with a bit of boho and a smorgasbord of tunes thrown in.
#5 Be A Shopper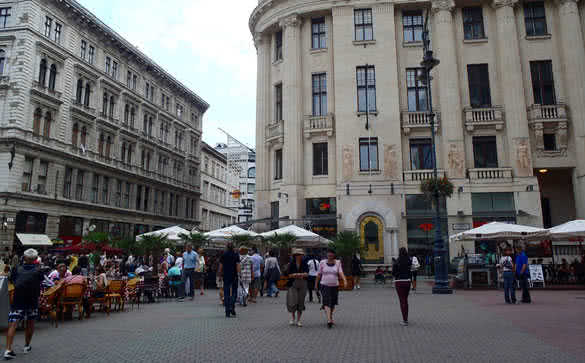 If you like a bit of retail therapy, then you will love Budapest.
Apart from all the well-known brands which you can purchase in Váci utca, there are also plenty of events such as craft markets and fairs that are held throughout the year. These range from the famous Christmas Markets to the Spring Craft Markets, all of which sell a tantalizing range or arts, crafts, and food.
In the summer (and throughout the year), there are often folk art markets and other events held at Buda castle, especially around August 20, which is a Hungarian national holiday known as St. Stephen's Day. It commemorates the foundation of the Hungarian state and the whole country celebrates with festivities and fireworks.
In addition to all the trendy and hip fashion boutiques to choose from, which showcase work from young up and coming talented Hungarian designers (Hungary is famous for its folk matyó embroidery, which is now trendy, and also the hip Tisza brand) you can also visit Budapest's flea markets.
If I have any shopping advice it would be just don't forget to bring another suitcase for everything you will buy!
#6 Be A Voyeur Of The Arts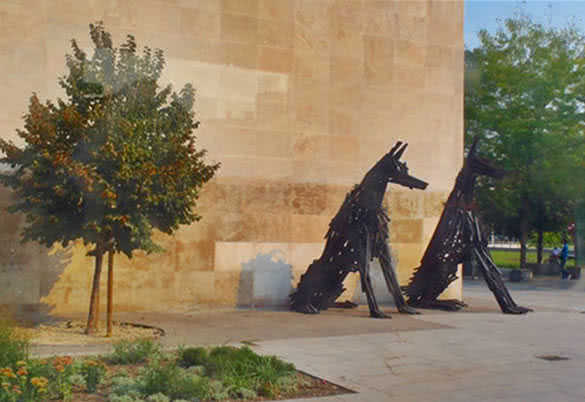 From the many art institutions, museums, and galleries – such as the Museum of Fine Arts, the Museum of Applied Arts, and the Hungarian National Gallery, to name just a few, through to the depictions of legends and myths which can be found all over the city such as the Hungarian Turul, an ancient Hungarian mythological bird which can be found on the masts of the Szabadság Bridge. The culture on display in Budapest is second to none.
And that's before you take into account the year round cultural festivals such as the Budapest Spring festival, which is a prestigious art festival held in Budapest each year and celebrates everything from arts and crafts to music and theater.
Furthermore, if you get a chance, don't miss the opportunity to enjoy the 'Night of the Museums', normally held in spring, where the city's museums open their doors until the early hours of the morning. Then you will find out if museums really do come to life after hours.
This guide only scratches the surface of all this wonderful and vibrant city has to offer. Why not discover the hidden gems of Budapest for yourself, but be warned, this place is highly addictive and once visited, will have you coming back for more!