Looking for romantic weekend getaways in California? Look no further. Here are 6 places you should go to enjoy a super romantic weekend with your love.
There's a lot of sun in California. Some fog too. Plenty of snow covered mountains. A plethora of waterfalls. A long coastline of beaches. Vineyards a plenty. All of this make for great weekend getaways in the name of romance. Here's where you can go and things you should do there:
#1 The City of Angels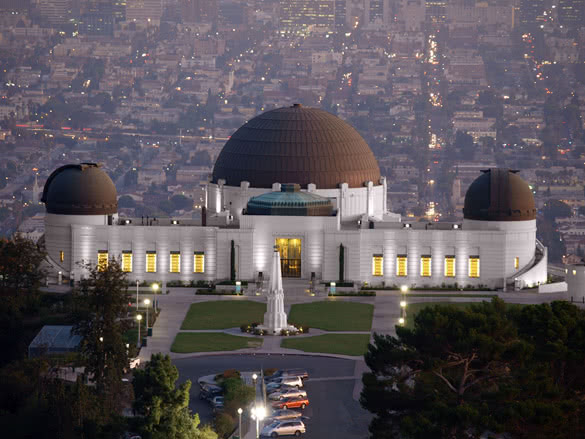 The name implies romance but L.A. has a bit of a bad rep – the city is notoriously spread out, the architecture does not always look cohesive and the highways are most certainly appearing like glue as you get stuck in traffic, but that's not to say there aren't gorgeous, romantic parts to the city. I highly recommend you give it a shot for romance, even if you've heard about the not so charming aspects of the city!
If you decide to go to L.A. to experience romance a good place to start is to look for a romantic hotel. Chateau Marmont and the Hollywood Roosevelt both have old class charm and are definitively romantic. They are also pricey and may come with ghosts (which may or may not add to the romance). Other noteworthy hotels for romance include Millennium Biltmore, the Beverly Wilshire, Hotel Figueroa (for the bohemian) and L'Ermitage. If you want something closer to nature, try the Topanga Canyon Inn in Malibu.
Want a B&B? Check out the Garden Cottage B&B (complete with organic breakfast and wind chimes) or the Cinema Suites B&B (it's in West Hollywood by LACMA and the Grove outdoors shopping mall with an excellent cinema – not great scenery, but excellent location close to the Sunset Strip and Melrose Avenue's plethora of boutiques). Feeling religious? The Catholic Serra Retreat is a place to unwind, relax and meditate, located just outside of Malibu and gorgeous natural settings.
For a romantic morning, I recommend you get up early enough to catch the sunrise from the Observatory. I used to live atop a hill above Sunset Strip and I know exactly what sunrises in the hills can do to you. Take my word for it.
During the day, you can go underwear shopping if you fancy. How about the ethical Undrest (handmade in California)? There is also the shop that promises to get you the right bra size, suitably called Intimacy. If you prefer vintage style lingerie the Loved One is for you. If you feel really, really fancy and want something out of this world sexy, try Agent Provocateur or Kiki de Montparnasse. Holding hands whilst strolling down the beaches in Santa Monica and Venice during the day is also much recommended. Whilst down there, take a stroll along Abbott Kinney in Venice as well – cute little shops and cafes will welcome you.
The sunset as seen from the Hollywood Hills is sublime. Have dinner at Katana on the Sunset Strip – make sure to get a table outside – or for a better view have a drink at one of the pool top bars such as Andaz, Sky Bar, or The Standard and swoon at the sight of L.A. at night. If you are feeling more like a hike, go to the top of Runyon Canyon and view the sunset from there.
For an after dinner drink, check out Bar Marmont or the bar at Hotel Roosevelt – the interiors are as made for a bit of romance and these places hold more history… than most places in L.A.
#2 San Luis Obispo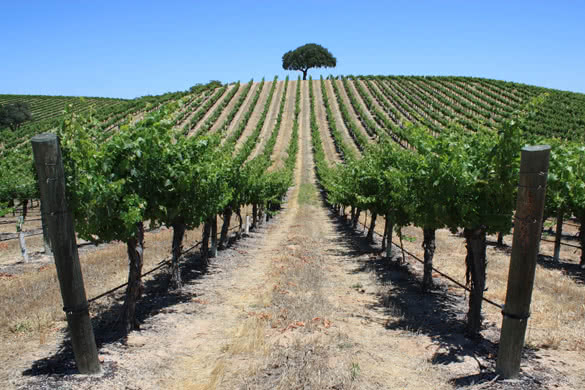 Some people call it the best place to live in California, maybe in the entire US. Here you get the mountains, the ranches, the vineyards and the mineral springs and you are only eleven miles from the coastline. A natural choice for a romantic getaway in other words!
As a visitor there are plenty of places to choose from when it comes to accommodation. Perhaps you want to stay at the Madonna Inn, the renowned inn where each one of the 110 suites is decorated differently. The inn is so popular there's an entire Wikipedia article dedicated to it! If you prefer tranquility to design mayhem, you can try the Sycamore Springs – the hot springs are guaranteed to make you wind down and hot springs do have a romantic allure to them.
As for things to do and see, if you are into classical music (and let's face it: it is kind of romantic) there's a Mozart Festival and plenty of other classical music events happening throughout the year thanks to Mozaic. If you like cinema, the Fremont Theatre from the 1940s plays first-run movies. The Christopher Cohan Performing Arts Center will be sure to provide you with entertainment as well. And do not miss out on trying some wine in the nearby vineries in the Edna Valley.
#3 Palm Springs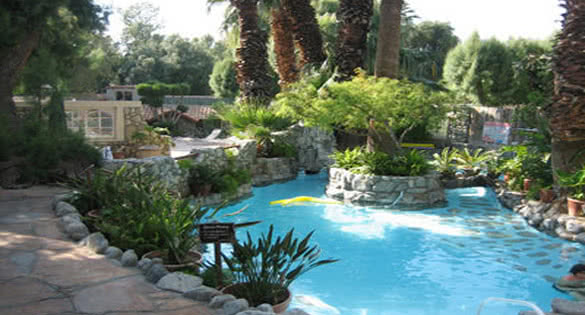 If you want to mingle with the rich and famous, or simply want a hot retreat in winter, Palm Springs is a great place to go. Here you will find a plethora of activities such as tennis, golf, hiking, and relaxing at spas. There's also the weekly Palm Springs VillageFest on a Thursday night with food and craft vendors. You will find plenty of museums, too, and several festivals dotted throughout the year, including two film festivals.
As for places to stay in Palm Springs, you will have many options. When it comes to romance, the adults-only Two Bunch Resort and Spa is well known. It's set on 56 acres of nature – enjoy free yoga classes, hot springs, lakes and hiking. There is also the Korakia Pensione, which resembles a Mediterranean pension. If you find Mediterranean culture charming or you put your trust in Forbes – they named it one of the sexiest hotels in the US – then this is definitively the place to go.
#4 San Francisco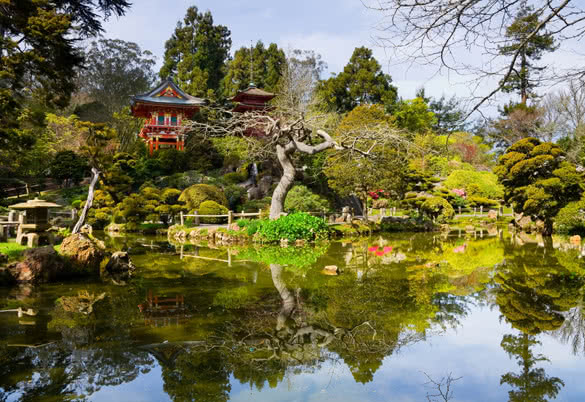 There's a foggy kind of romance sweeping over the city known for hippies and seafood. If you enjoy long walks along the ocean, find a fog named Karl kind of charming and think old trams driving around in a hilly city romantic, then San Francisco is for you.
Check out Tank18 for urban wine tastings, try Sundance Kabuki for a gourmet (yes, there's food and wine) cinema experience, go sailing at sunset from Pier 39, or visit Musée Mécanique to get that vintage feel, inclusive of motorized fortune tellers and pinball machines. Of course, do the touristy thing as well and walk along the pier and eat some chowder (if it's close to Christmas there will be a Christmas market, too). If the weather allows, Golden Gate Park or Dolores Park are great for picnics.
Places to stay? Fairmont Heritage Place on Ghiradelli Square, The Huntington Hotel or Hotel Palomar are great for a fancy romantic getaway.
#5 The Joshua Tree Park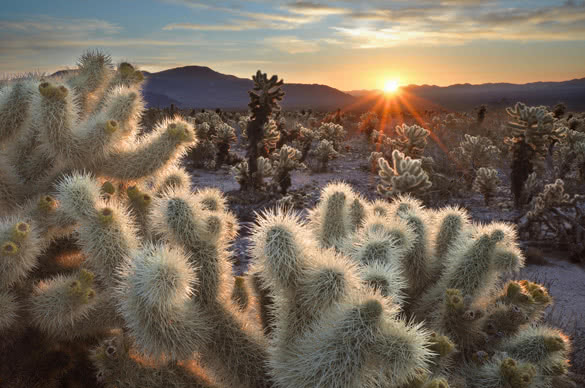 There's something about those trees, isn't there? Some sort of romantic allure…maybe because their silhouettes look so majestic at sunset? You can go camping here, or rent a trailer at the Hicksville Trailer Park. Some come with private pools and sun decks, too. Meant as a retreat for artists, there's no reason you can't be artistic about being romantic. It's eight miles away from the actual park, so very easy to get to.
#6 Big Sur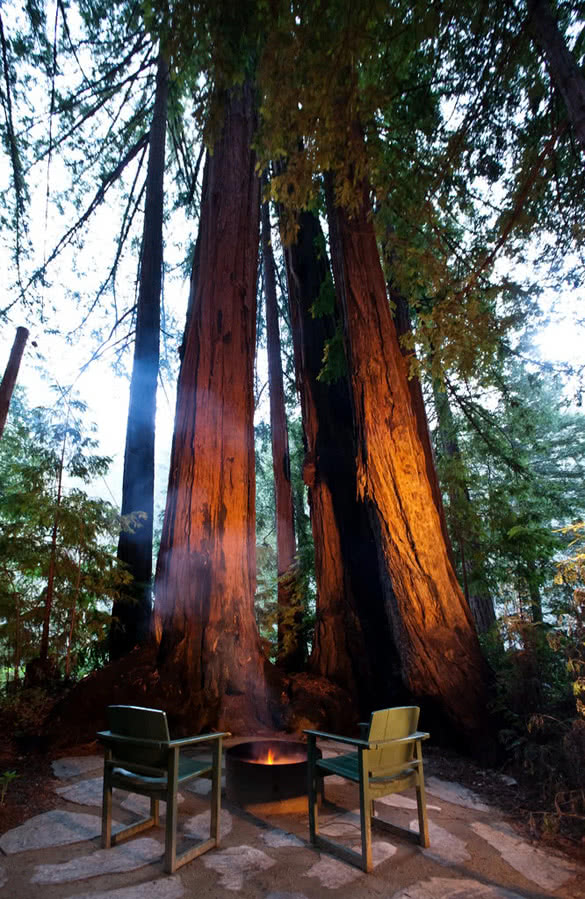 Notorious for its breathtaking coastline and hiking trails, you will find plenty of romance here! Book yourself in at the Post Ranch Inn (they offer romantic packages!) and immerse yourself in the all-natural surroundings – this place is so beautiful you might gasp your way through the stay. Another highly recommended hotel is the honeymoon favorite Glen Oaks Big Sur – you will find many snug married couples here. Be warned.
Of course, these are just a few romantic weekend getaways in California you can enjoy with your partner. There are so many other romantic places in California I could write all day about them. Cute Carmel, the vineries in Napa Valley, Lake Tahoe (stargazing!), camping amongst waterfalls in Ojai and Big Bear for winter sports and romantic cabins with cozy fireplaces and jacuzzis. There's just so much to California. Get a car and start exploring!