When you ask people about places you should visit in California, they will all probably have their own favorites. However, most of them still agree on some you should not miss. I'm giving you a list of places I think are worth visiting. You may like them, or not, but don't judge until you give them a chance.
Located on the U.S. West Coast, California is by far the most visited state in the country. There has to be a reason for that, right? California really does offer an abundance of things to see and do, and here are my top 7 of them.
1. Los Angeles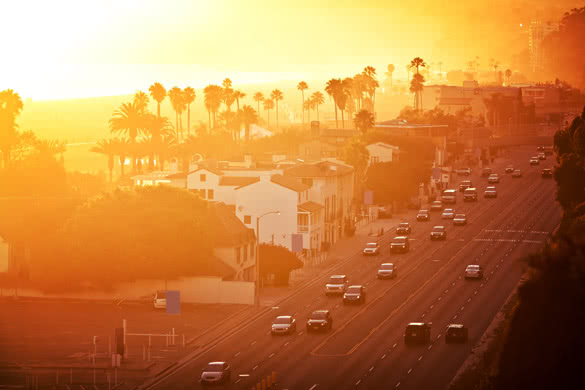 Let me start by stating the obvious –  you simply have to visit L.A. if you're in California. It is the city of the rich and famous, and the "City of Angels." A center of business, culture, film industry, entertainment, fashion, sports and education and the home of Hollywood.
Visit one of the 841 museums and galleries. Don't miss a trip to Hollywood, and make sure you see Beverly Hills, Mulholland Drive, Rodeo Drive and Hollywood Walk of Fame. Book a trip to the Universal Studios, and if you have some extra time visit Malibu. You have to see, why all the rich and famous, choose it to be their home.
Don't forget to eat. Los Angeles is simply crowded with restaurants which are serving food from all around the world. You can try anything here – from tacos on a street stand, to most exquisite French cuisine in a super expensive restaurant.
2. San Francisco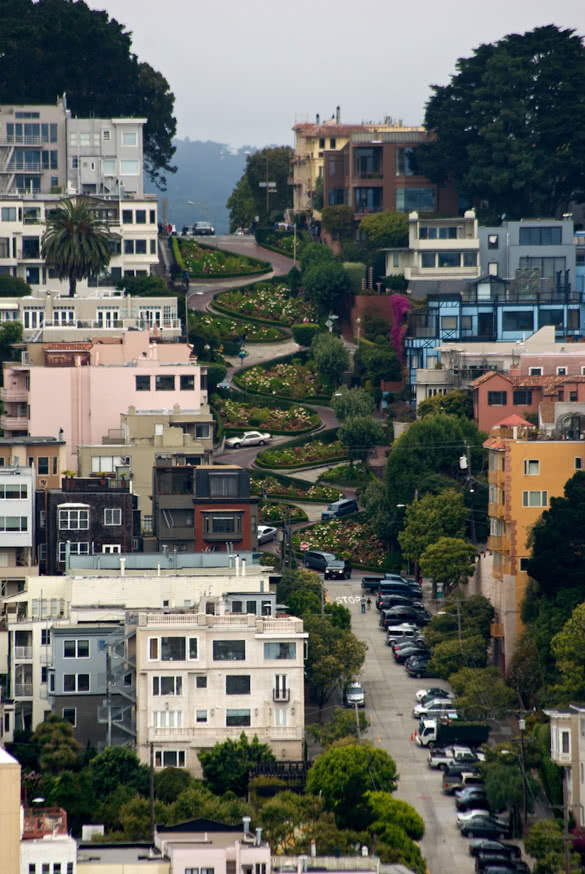 Another great city you have to visit in California is San Francisco. The home of the world's famous Golden Gate Bridge, and the notorious island of Alcatraz, has a lot of things to offer.
My advice to you is to spend at least couple of days in San Francisco. The city is really worth seeing. Don't forget to bring your camera, and visit top 7 places in San Francisco.
3. Napa Valley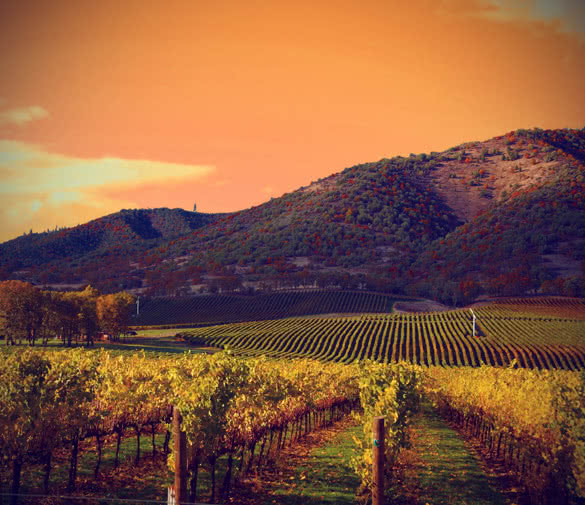 Just a short drive outside San Francisco lies the Napa Valley. It offers more than 300 vineyards, and many luxury hotels, spas and restaurants. You will believe the locals when they tell you that "Napa" means "you'll always return."
Of course, you have to try the wine. There are a couple of wineries that still stand from the times when Napa Valley was founded as the vineyard country – Charles Krug Winery, Shramsburg, Chateau Montelena and Beringer. Visiting any of them will certainly be a wonderful experience.
You can experience Napa Valley in several different ways – on horseback, in hot air balloon, on a bicycle, in a limousine, or even in a glass roofed train.
4. Lake Tahoe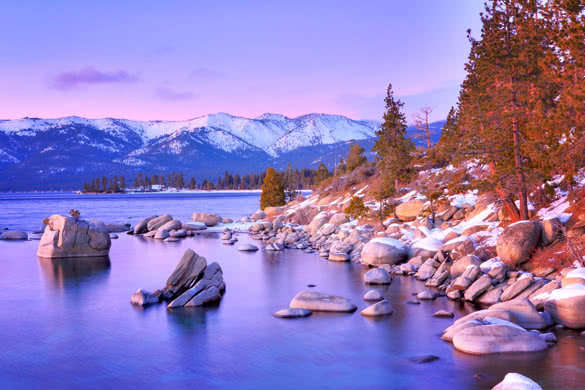 Formed about 2 million years ago, Lake Tahoe is located on the border between California and Nevada. Nevertheless, it has so many great things to offer, that you must visit it.
Lake Tahoe is a perfect place, for both winter and summer sports. It has many ski slopes, as well as, beautiful gold courses. Many people come here for kayaking, and other eco-friendly water sports. There are hundreds of hiking, and mountain biking trails around the lake, as well as hundreds of restaurants. When you get tired from all the fun, you can choose any of them for a great meal and some time to rest.
5. Death Valley National Park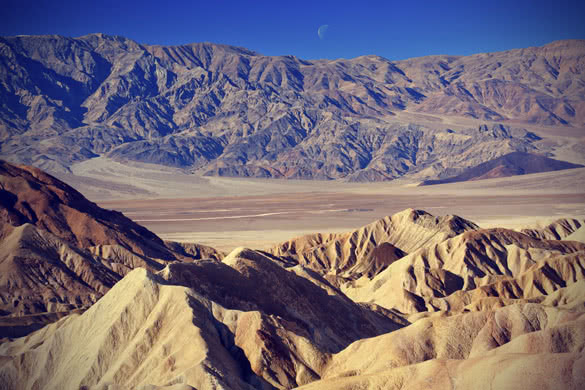 One of the hottest places on earth, with summer temperatures reaching 130 degrees F, the Death Valley gets its name for a good reason. Still, don't be surprised to find life here, there are animals, such as porcupines and cougars, for example, that call this place home.
The Death Valley National Park protects the north-west corner of the Mojave Desert. Almost 95% of it is vast wilderness, and it is the hottest, and the driest national park in the U.S. You might think that you've got nothing to see and do here, but that's not entirely true. Trust me, visiting Death Valley is truly an amazing experience.
6. Yosemite National Park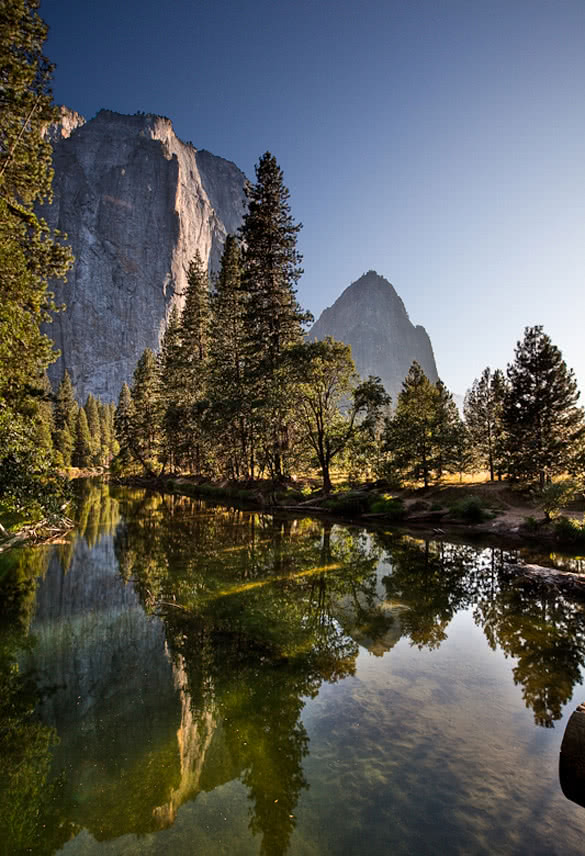 Yes, I'm a fan of national parks – so sue me. If you don't trust me that it's worth seeing, trust 4 million people that come here each year.
Yosemite National Park is a must see location for all nature lovers, as well as, for all who enjoy outdoor sports. You can hike, ride a bicycle, rock climb or try rafting, and other water sports during the summer, and you can ski during the winter. The view is, in any case, stunning throughout the year and of course don't miss the famous waterfalls. For more information about Yosemite National Park, visit their official website.
7. San Diego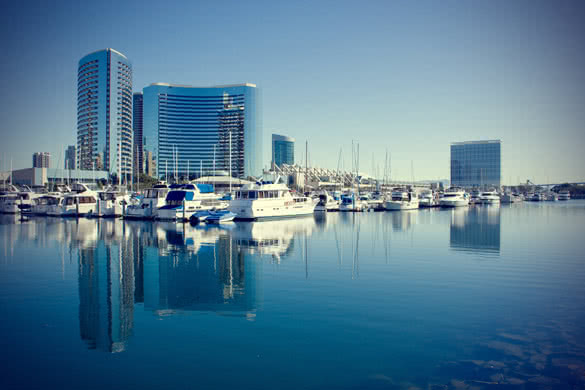 I will finish my list in the south of California. I'd say that San Diego is a city everyone should see at least once in their life. The birthplace of California, offers you a lot of fun, especially if you're travelling with kids.
My two favorite things about San Diego are, The San Diego Zoo, and the Sea World. No matter how old you are, these two places have to be seen. The Zoo is one of the biggest in the world, and it houses more than 4000 animals. Don't miss the Giant Panda Exhibit, this is after all one of only 5 zoos in the States that have pandas.
When it comes to Sea World, well I have only one word for you – Shamu. Do not miss the fantastic show of this killer whale. Stroll through the Sea World to see some marine animals up close, or even try to feed them.
I know that the list of places to visit in California could be a lot longer, but if I start listing all the things, this article will simply never end. Nevertheless, don't hesitate to tell me about your favorites, I'd like to write down a few more items on my "to do" list for the next time I'm visiting California.
Cover photo: www.pinterest.com