There are many destinations that make perfect spots for honeymoons, from beaches to lush tropics. These 7 places are great for couples who love the outdoors
A wedding is one of the most special days a woman will experience in her life, and there are so many options when it comes to planning.
You have to decide where you want to have the ceremony, what kind of dress you want, what music and food will be featured, and even a color scheme!
Another aspect of planning your wedding is your honeymoon, and where you and your new hubby will want to go to celebrate officially being married.
There are so many beautiful options to choose from! There are destinations with beautiful beaches, lush tropical forests, icy blue rivers, or even sand dunes!
It's all about what you find beautiful, and what kind of hobbies you and your husband share.
For couples that are looking for adventure, and really want to go somewhere that is out in nature, where they can connect to the great outdoors, these spots are perfect!
You'll be able to take on some water sports, go on a beautiful hike or bike ride, and even go for a swim in a natural spring. You'll love these ideas!
Bali, Indonesia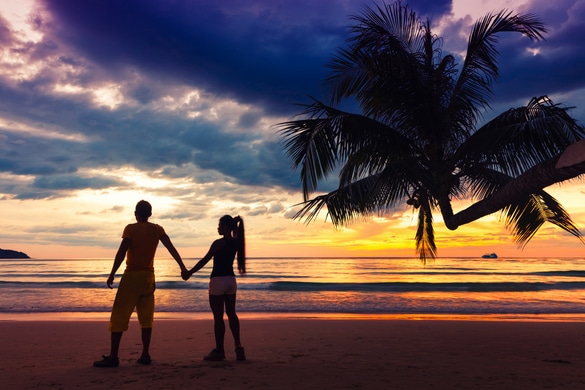 While this spot is known for its serene beauty, and backdrop for the film "Eat Pray Love," this spot also offers newlyweds the chance to go for bike rides, hikes, and even go white water rafting.
The natural beauty here is amazing! The entire island of Bali has volcanos, beaches, and lush patches all throughout where you can drive through, bike, or even walk through.
There are also natural waterfalls which are beautiful to see, and even the food here is so fresh and natural. Bali has some of the most delicious vegan food around, from acai bowls to fresh juices, soups, wraps, and other vegan delights.
When you've had enough of all the outdoor fun, take a ride to the market and stock up on textiles, home decor, dream catchers, clothing, and other beautiful handmade items to take back to your new home!
St. Lucia
St. Lucia is a gorgeous tropical destination in the Eastern Caribbean. Here you two can get rejuvenating spa treatments that are set outside amongst the lush tropics.
If you're looking for a more adventurous honeymoon, you can try diving, sailing, or going on a sports tour.
The culture here is so amazing to see, and you can indulge in many aspects of the Creole culture here, including food and music and dance.
The island has some of the most beautiful beaches around, so if you're looking for Instagram-worthy photos that will make all of your followers jealous, this is the place to go!
Machu Picchu, Peru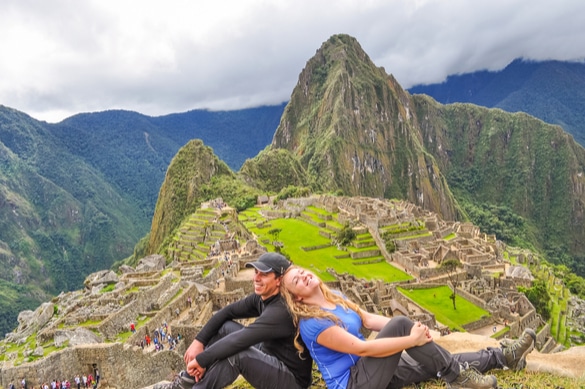 Here you can hike up the Inca Trail with the love of your life, and feel so connected to nature. There is an indescribable beauty here, and you will feel it as you walk through the lush green trail.
You two can also hike the Gran Caverna trail to the Temple of the Moon, an Incan ceremonial temple.
If you are both into exploring the world and understanding other beautiful cultures, this is the spot for you. It's a truly transformational destination!
Rocky Mountains, Colorado
For honeymooners looking to go on a trip that promises them a lot of fun and adventure out in nature, this is a great spot, especially during the winter.
During the winter months, guests can go snowshoeing, skiing, fat biking, snow tubing, go for sleigh rides, and even do yoga out in the snow.
When you want to take a break from being out in Colorado's winter wonderland, come inside for a relaxing spa treatment or take a culinary class with your soulmate!
During the autumn and summer months, guests can go fly fishing, ride horses, and go hiking or mountain biking. Rock climbing and paddle boarding also make the list, as well and rafting and kayaking!
Galapagos Islands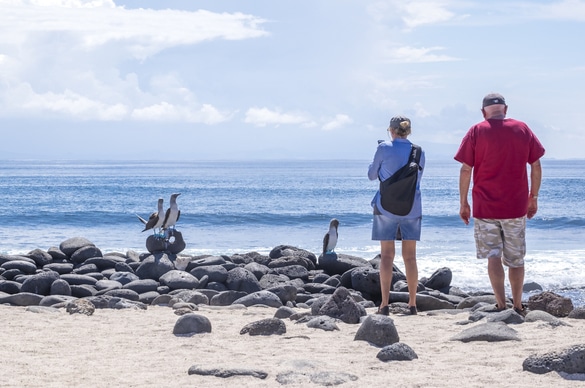 Ah, the Galapagos Islands, a perfect spot for couples who want to experience adventure with a side of relaxation!
The best time of the year to go is between January and May, and you won't have to worry about prices spiking at any point, as they stay pretty much the same throughout the year.
These islands are an ecological reserve, which means it preserves different plant and animal species, and many times it is used for research.
The greatest part about visiting an ecological reserve is that you'll get to see many natural wonders that you cannot see anywhere else in the world, and there is so much diversity in terms of flora and fauna on the island that it's almost like walking into a dream.
Here you can scuba dive, snorkel, and kayak, as well as get a beautiful bronze tan. You'll come back a golden goddess, and can knock a few things off your bucket list while you're at it.
Fairbanks, Alaska
Looking to experience a natural hot spring? One of the world's best is in Fairbanks, Alaska. If you're looking to also experience the Aurora Borealis (AKA Northern Lights), you can so while you sit and enjoy the relaxing hot springs here with the love of your life.
The Aurora Borealis is a beautiful natural light show that happens when particles from the sun collide with the Earth's atmosphere. What results is a dancing light show of different colors like purple, teal, green, and pink. It's truly breathtaking!
At the Chena Hot Springs Resort in Fairbanks, guests can enjoy freshly grown food from the resort's greenhouse, and see the Aurora Ice Museum.
For activities, in the summer guests can go for a dog cart ride, a guided ATV tour, go horseback riding, or go hiking. In the winter months, this is a prime spot for the hot springs, and going skiing and ice skating. This is truly a beautiful honeymoon spot for all nature lovers!
Reykjavik, Iceland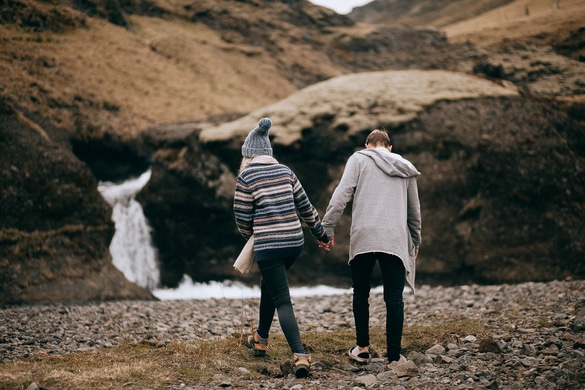 Ever seen gorgeous photos of the Aurora Borealis across social media and think, "I would really love to see that!" The good news is that now you can by booking your honeymoon in Iceland!
You'll want to book your stay in Reykjavik, the nation's capital, but travel out into the countryside for some real natural beauty.
You two can take a tour out to see the Blue Lagoon, as well as go horse riding and whale watching.
If you're looking for fresh and delicious seafood, you'll love coming here because that's the staple of the Icelandic diet.
You'll also want to make sure you stop by the Gullfoss Waterfall and Thingvellir National Park.
As you can see, there are several different beautiful spots across the globe for couples to spend their honeymoon.
Any of these destinations offer couples a chance to explore not just a new culture, but also natural wonders that they can't see back home!
Your honeymoon celebrates a new chapter of your life, and getting out and exploring the world is the best way to do that.
Crossing off items on your bucket list is an amazing feeling, but doing it with your best friend and life partner is so much more special.