Television presenter, model and beauty queen Victoria Lopyreva shares lessons from a life in the spotlight. Here are Miss Russia 2003's views on fashion, beauty, love and the perfect day.
Victoria Lopyreva is a popular TV presenter and model in Russia. In addition to competing in beauty pageants (she was crowned Miss Russia in 2003), she has earned a university degree in economics. She is active now in supporting charities around the world.
Lopyreva has won numerous fashion and beauty awards, including the 2009 World Fashion Award, which named her Russia's most stylish television personality. She speaks often about fashion, beauty and the challenges of maintaining a healthy lifestyle. Three years ago, while hosting a television program devoted to fashion and style, Lopyreva inspired viewers by losing 20 pounds.
Lopyreva recently appeared on the cover of the Russian edition of Hello! magazine with her mom, Irina.
Getting Started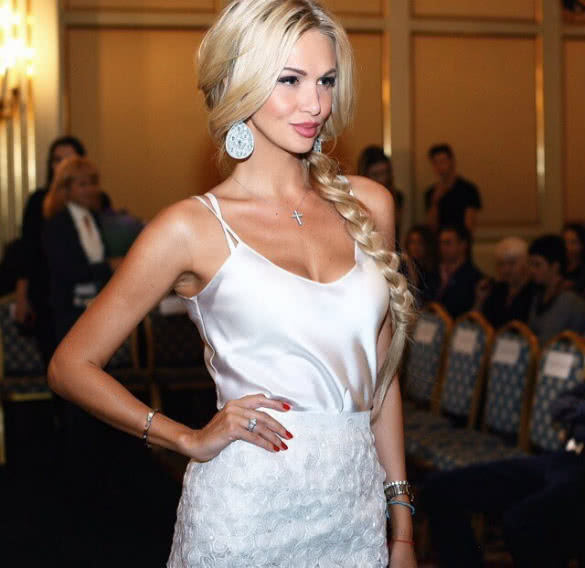 YQ: You have said that you rejected many modeling offers when you were young. Why?
Victoria Lopyreva: My mother was a journalist and a model in her youth, so I always knew that being a model is hard work. I grew up seeing her in photo shoots and fashion shows, and the work seemed normal, routine…even boring. Modeling is work, not the holiday imagined by people who are not familiar with the day-to-day operations of the fashion industry.
My parents and I thought it best to start with a good education and a good job that gives you freedom and independence.
YQ: Later you decided to go into pageants. What made you change your mind?
Victoria Lopyreva: When I was 15 years old, my mother sent my fashion pictures to a photo contest. Unexpectedly I became a winner.
After that I was invited to participate in the city beauty contest. When I won, I suddenly felt some excitement. I decided that I should try to win the most important competition in the country and see if I could become Miss Russia. And that is exactly what happened.
The Nature of Beauty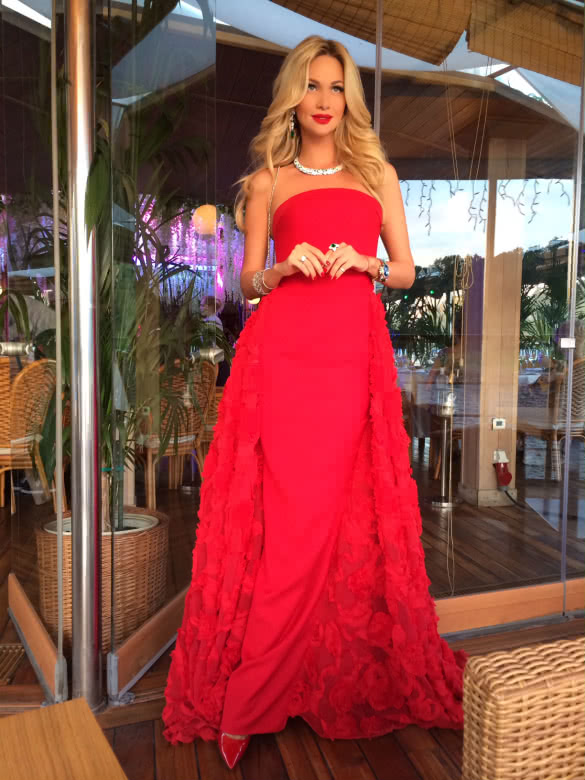 YQ: What is your definition of beauty? What makes a woman beautiful?
Victoria Lopyreva: Beauty is very important, but it is not what defines a person. There are many beautiful people in the world, but it is very important to have character, desire, charm, the ability to communicate and a bright personality.
YQ: What is your secret formula for a perfect look?
Victoria Lopyreva: A woman is beautiful when she is in love. I am speaking not only of love for another person, but love of life in general.
Evil, passive and sad people can't be beautiful. We need to smile and enjoy the beauty of the world. Then the world will smile in response.
YQ: Who are the most stylish celebrities?
Victoria Lopyreva: I like Angelina Jolie. I can't say that she is always stylishly dressed, but she has a bright personality and she looks great in any clothes. In her case, the person is more important in creating style than the clothes she wears.
Staying Inspired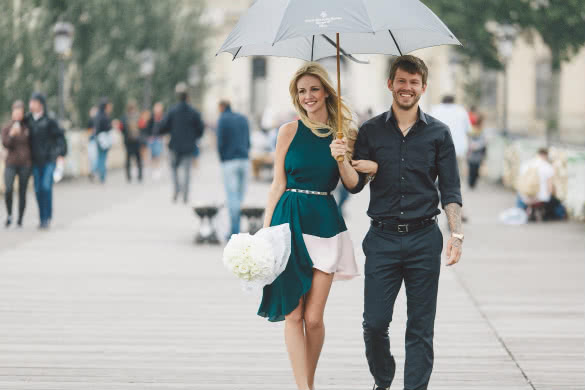 YQ: If you could go back in time and meet one person, who would it be and why?
Victoria Lopyreva: Can I meet four people? I choose Cleopatra, Marilyn Monroe, Eva Peron and Lady Diana. Those women changed the world.
YQ: You are married to the famous Russian football player Fedor Smolov. What is the secret to a happy marriage?
Victoria Lopyreva: Fedor is a football player and I am a TV presenter. We have busy schedules, so we can't be together every hour. But we love each other and we love making plans for our future.
The harmonious union between a man and a woman is possible when they look not only at each other, but in the same direction.
YQ: In 2008 you took part in a Russian version of the "Survivor" reality show called "Last Hero." What three words would you choose to describe your experience?
Victoria Lopyreva: Adventure, challenge, experience.
Life Lessons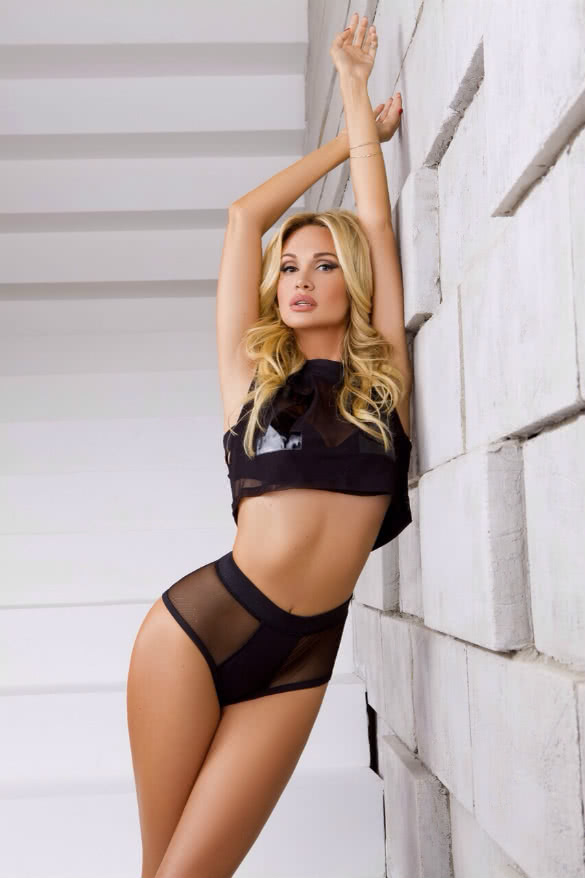 YQ: What did you learn from competing in pageants? What life lessons have stuck with you?
Victoria Lopyreva: Beauty contests are not won on the basis of a beautiful face and body alone. Viewers see only the final stage of selection. Members of the jury assess each contestant's nature, ability to communicate, desire to win and so on before the finale.
When two contestants are equally beautiful, the winner is the one with better personal qualities and higher intelligence.
YQ: Can you describe the moment when you were crowned as Miss Russia?
Victoria Lopyreva: The competition took place on December 31 – New Year's Eve. At 10 p.m. they put the crown on my head. The competition was broadcast live, and it seemed the whole country was watching. Within five minutes I received calls and greetings from hundreds of people. It was unforgettable!
I believed my victory would change my life. I felt I had a responsibility to the people of Russia. Becoming Miss Russia made me feel that I had to be worthy of the title.
The Beautiful Life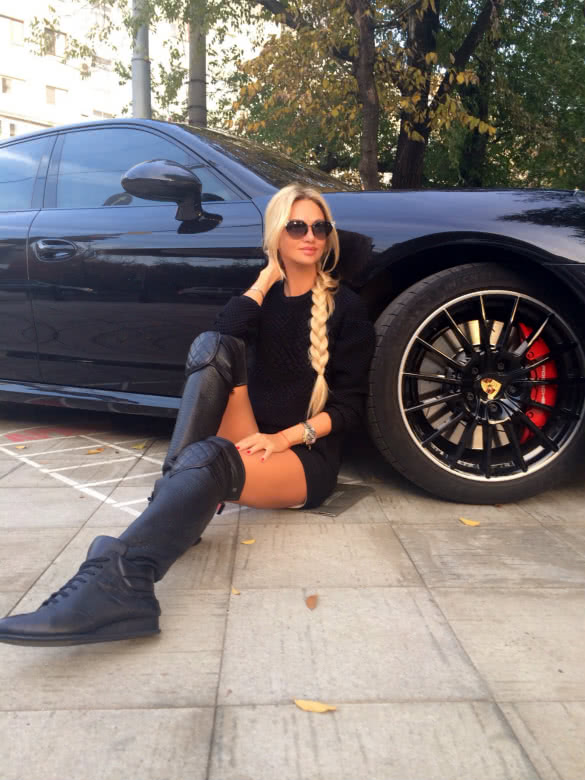 YQ: What would your perfect day look like? What makes your day perfect?
Victoria Lopyreva: I have a very busy schedule. I am constantly busy and always in a hurry. I may be on TV, shooting a video, participating in a photo shoot, speaking at a charity event, drumming up humanitarian aid for refugees, at a fashion show or maybe stopping in at the restaurant I recently started.
I am grateful for every day that allows me to sleep in and not hurry.
Beyond that, I need to see the sun shining.
I love to travel, too, so on my perfect day I would be getting acquainted with a new place on earth.
YQ: Who are the 3 most beautiful women in the world? And what makes them beautiful?
Victoria Lopyreva: The most beautiful woman in the world is my mom, Irina Lopyreva. After that come Angelina Jolie and Monica Bellucci.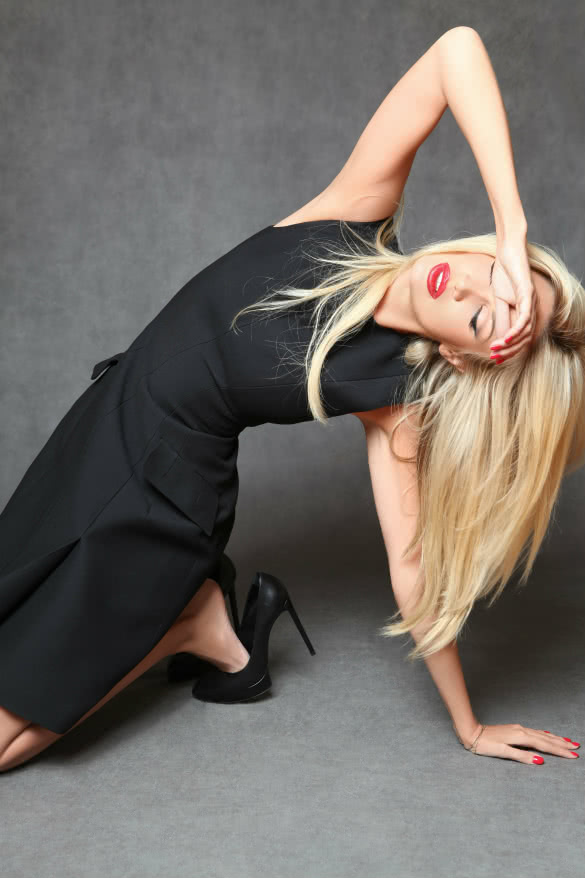 Thanks to the inspirational Victoria Lopyreva for taking time to chat with us. If there is a woman you would like to see featured at YouQueen, drop us a note in the Comments section below.
Keep up with Victoria through her Facebook, Twitter and Instagram profile.