Leonardo DiCaprio is one of the world's most famous actors who's starred in some iconic movies, but do you know these nine fun facts about him?
Leonardo DiCaprio is one of the most famous actors in Hollywood and, with each film he stars in, it's looking ever more likely that he'll be hailed as one of the all-time greats. Having starred in several iconic films such as Inception, Titanic and What's Eating Gilbert Grape?, he's memorably carved himself out a name on Hollywood's A-list.
However, there's much more to the actor than the characters we see on screen. Beneath the complex characters and his oh-so-handsome face lies a personality that is, believe it or not, as normal as yours or mine.
That said, here're nine fun facts that you (probably) don't know about Leonardo DiCaprio…
#1 He's Named After Leonardo da Vinci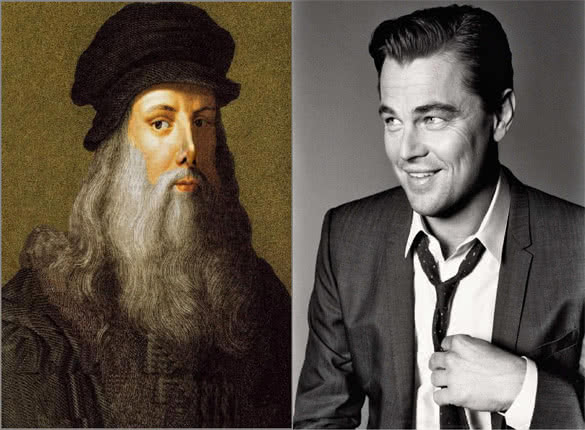 While pregnant, Leo's mother visited an art gallery. While standing in front of a Leonardo da Vinci painting, she felt her son kick for the first time. It was then that Leo's father said, "His name must be Leonardo." And so, Leo was named.
#2 He Bled For "Django Unchained"
While filming a scene for Django Unchained, Leo slammed his hand onto a table and accidentally cut it. Not wanting to break character, he ignored the pain and continued filming the scene without hesitation. He then wiped his blood across Kerry Washington's face making the scene all the more terrifying.
#3 His Middle Name Is Wilhelm
Yes, Wilhelm – you read that right. Leonardo Wilhelm DiCaprio. There's definitely no forgetting a name like that!
#4 He Suffered From OCD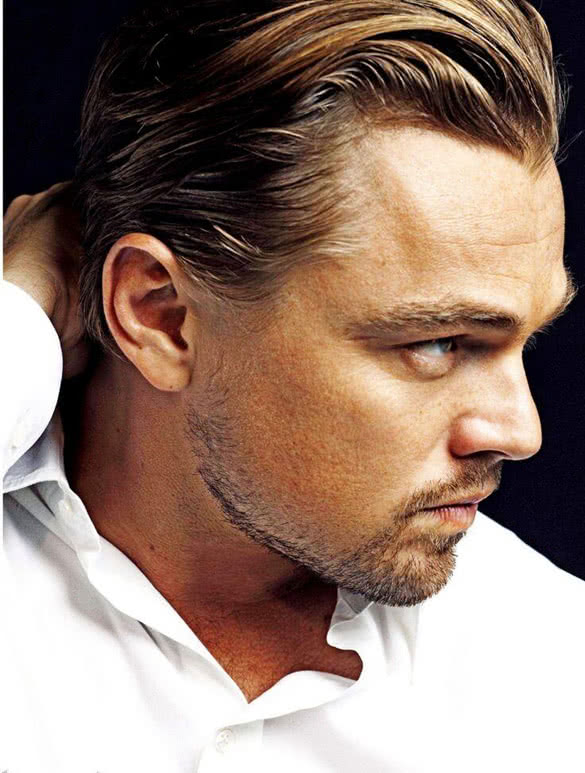 As a child, Leo suffered from OCD. While he still gets urges to follow certain rituals, he's now able to push aside the obsessive feelings. The star says, "I'm able to say at some point, 'OK, you're being ridiculous, stop stepping on every gum stain you see. You don't need to do that.'"
#5 He's An Environmentalist
Leo is an active environmentalist and goes to great lengths to protect the environment. Despite being one of Hollywood's biggest stars, he flies on commercial airlines rather than a private jet. He also drives environmentally friendly cars and constantly donates to charities such as WWF. Good old Leo is also the founder of the Leonardo DiCaprio foundation, which aims to "support efforts to secure a sustainable future for our planet."
#6 He Almost Became Lenny Williams
In his early acting years, many agents turned him away because they didn't think his name would stick in people's minds, thus losing him and them work. At the age of ten, one agent told Leo he'd sign him but only if Leo changed his name to Lenny Williams. I'm so glad he didn't listen to him!
#7 He's Been Acting Since He Was Five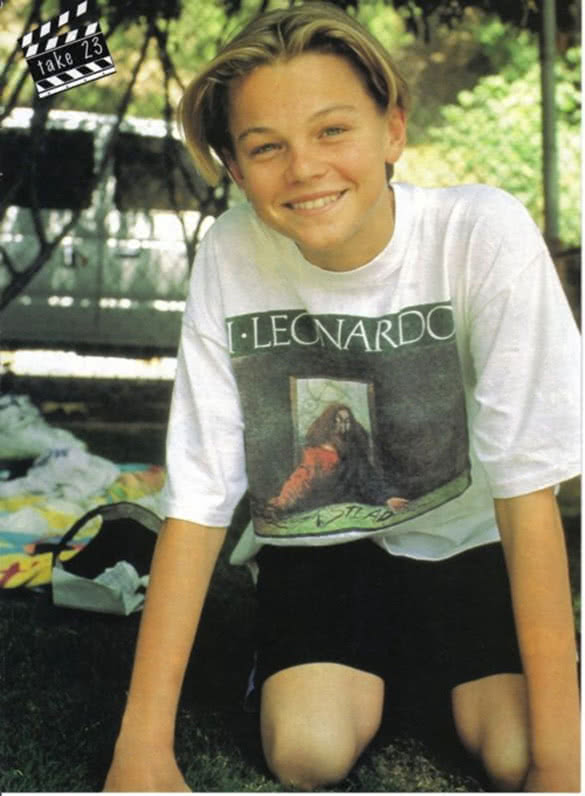 Leo was just five years old when he landed his first acting role. He appeared on the TV show Romper Room and Friends, his favourite show at the time, and was nearly thrown off set for misbehaving.
#8 He's A Mummy's Boy
Since his parent's divorced when he was one, Leo was close to his mum as a child – something that his stardom hasn't diminished. They both go out of their way to spend time together, and she's been his date on the red carpet many a time.
#9 He's Never Won An Oscar
Okay, so it's not what I'd call a 'fun' fact but it surprises me enough to mention. Believe it or not, Leonardo DiCaprio has never won an Oscar despite having been nominated for both Best Actor and Best Supporting Actor awards four times. It's hard to believe that the man who's played so many iconic parts and starred in so many hit films has yet to be commended for his work.
So there you have it: nine fun facts about Leonardo DiCaprio. Of course, there are countless other facts about the star out there but I considered these nine to be the most entertaining. It's no secret that Leo is my all-time favourite actor with Shutter Island and The Quick and the Dead being two of my favourite films so it's been a pleasure to teach you all a little about him. If you've not seen him in any films I suggest you grab yourself a bag of popcorn and snuggle up for a movie night with one of People Magazine's most beautiful people.
Cover photo: www.pinterest.com