As you may have noticed, killer abs don't happen overnight—unfortunately. However, that doesn't mean you can't have a little bit of fun whilst participating in your daily workout.
There are many cost-effective activities you can try to get a great sweat session in—perhaps even better than paying to visit your local gym. As an exercise junkie myself, and having tried traditional workout methods that consisted of me working out at a gym, I've become more interested in trying alternative methods to working out.
After years of doing what everyone else does and pretty much counting down the minutes until I can leave the gym without feeling as if I've wasted my life, I've been trying other methods in the hopes of getting fit once again.
Surprisingly, I'm also having fun! This is why I'm suggesting the following alternative workout choices in the hopes that you, too, will enjoy getting fit instead of seeing working out as a daily chore. Remember: fun is the name of the game!
1. Help a friend move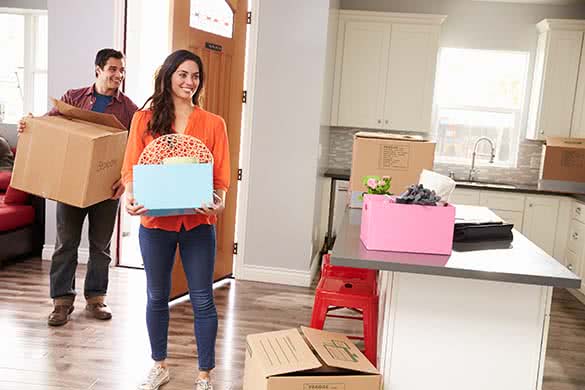 This is the perfect opportunity to be a good friend by helping someone move into a new home. Keep your back straight while lifting heavy objects, and hydrate often. Keep in mind that this can take a whole day, but at least you know you're getting a few great ab exercises in while helping out a friend.
2. Incorporate dancing
It doesn't matter if you have two left feet or go dancing on your own. Consider joining a dance class or two in order to get in your weekly workout. It's a great way to meet people and learn a few new moves while working on your abs like you won't believe. Personally, dancing has been one of the best and most enjoyable workouts I've ever had.
3. Give yoga a try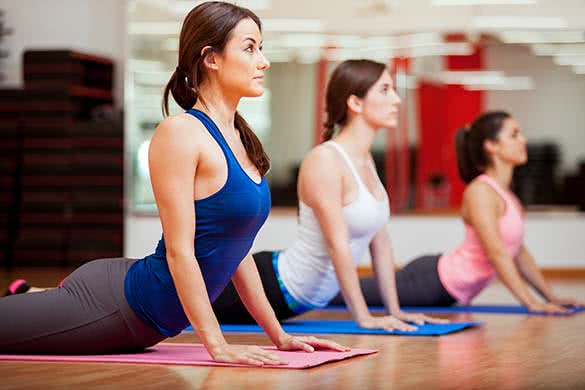 Despite what non-yoga believers may think, yoga is an excellent way to tone every muscle group in your body as well as an opportunity to clear your mind from normal, everyday stressors. As a beginner, join a simple yoga class and try a few basic yoga poses to get your body in the groove. Don't forget to take slow, deep breaths, remembering to exhale whatever may be stressing you out during the day.
4. Consider pole dancing
This particular workout is more for the daring type, and it's a great way to tone every muscle in your body. Plenty of women are catching onto this trend, keeping it clean and strictly within a fitness category. Why not make it extra fun and take a friend along—getting rid of unwanted nerves and the stigma that pole dancing can only be implemented in a certain type of setting.
5. Try aerial acrobatics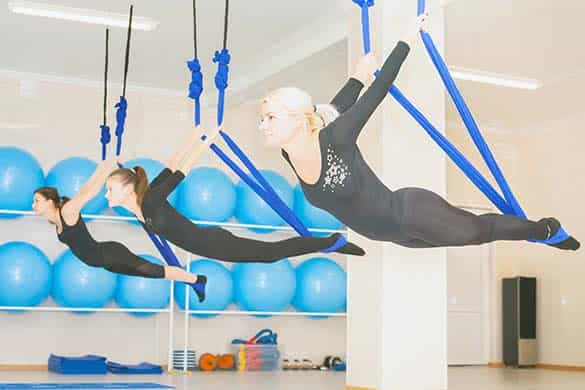 By incorporating acrobatics into a workout routine, not only do you make working out fun, but you're learning a whole new skill. Regardless of your expertise level, you can start off slow doing plenty of ab workouts, lifting yourself up into the air by means of long strips of material. Anyone can do it. All you need is a will to strengthen your core muscles while doing something enjoyable.
6. Fool around a little bit
I'm by no means saying you should find the nearest person off the street to participate in your 'workout.' However, if you have a committed, loving partner, why not mix business and pleasure a little bit by fooling around between the sheets. Not only is it more effective than a normal gym session, but it does wonders for your mind, releasing 'feel-good' endorphins to boost your mood.
7. Make use of a hula hoop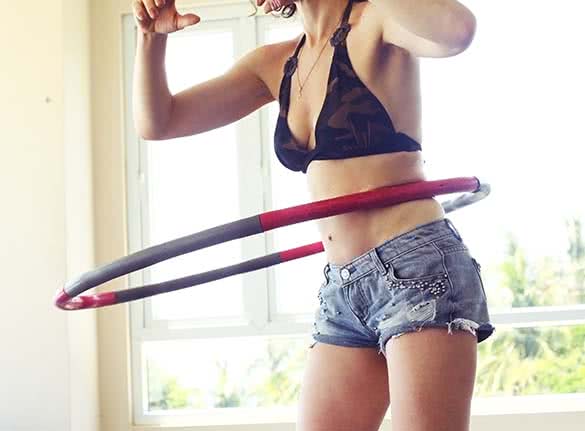 Hula hoops aren't only for children. In fact, it's a fun activity that does wonders for your mid-section regardless of your age. Speaking from experience, it's quite a skill to keep the hoop around your waist, but once you grasp the technique, it's worth every second spent swerving your hips. Don't let anyone tell you any different!
Taking care of your health and well-being is just as important as remembering to breathe. As you only get one life to live, and one body to do it in, it's essential to treat your body with respect and dignity, making sure you keep healthy and fit—not only by what you choose to eat, but by remembering to stay active in order to avoid health issues later on in life.
It's not always an easy thing to do, I know. During certain times of the year, it's much easier climbing underneath a warm blanket with a cup of hot cocoa, indulging in rich chocolate bars. Don't get me wrong: there's nothing wrong with that. However, you have to keep everything balanced, ranging from the amount of time you spend exercising your abs to the amount of hot cocoa you choose to consume in a week.
At the end of the day, balance is what's going to keep you from burning out while you're working your butt of trying to achieve killer abs. They're beautiful and worth the hard work you need to put into achieving them. So, at the end of the week, when you've participated in a few alternative workout sessions and you're starting to see the results of your hard work, remember to sit down and enjoy your cup of hot cocoa as a reward. You deserve it!