Want to improve your relationship and spice things up a little bit? Do these 5 easy things right now, and watch how close you and your will man get.
If you would like to improve the connection between you and your man, little things can go a long way. Making an effort to bring in romance can really help to spark the flame again, and luckily you don't have to go reinventing the wheel. Here are tried and true ways to ignite your heart and build that bond that cannot be defined in words.
Your man likes to know how special he is to you and that you love him. Don't be the tough guy; be sweet and tell him how much you love him all the time. He will also start to feel more comfortable saying nice things back to you. Here are other simple things you can do that will create a romantic vibe between the two of you and instantly improve your relationship.
1. Focus on your man's strong points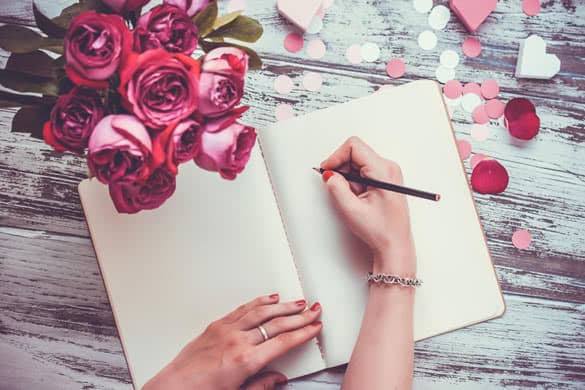 Get out a pen and write down all the things you love about him. It will remind you why you fell in love with him in the first place. Then, when you slip in these compliments, he will feel good about himself. Blasting him with genuine positivity is a surefire way to clear negative energy that can come up from the stress of day-to-day life.
Think about what he is always working on and focused on, and compliment him for that. We all have strong points and we feel better about ourselves when people notice them. Make this a regular habit, and you'll notice it will help him feel more confident and enjoy your company. Don't nag and point out what you don't like about him, or he will come up with reasons not to hang out with you.
2. Plan a dream travel trip
Sometimes we get stuck in a routine, and we forget to add things that are fun and exciting. Send him a picture of an exotic destination, and see if it perks his interest. TheFlightDeal.com is a great website to find discounted rates a month or two in advance if you sign up for their newsletter.
Figure out how much you both want to save each month and make a savings account for fun travel. This can give you something to look forward to, and you'll see it brings in a fresh energy of adventure and playfulness.
3. Plan a special home-cooked meal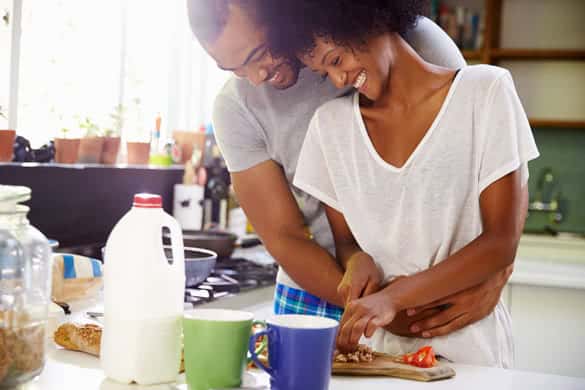 They say that the way to a man's heart is through his stomach, and that old adage still holds true. If you want to show your love for him, make something new and delicious. Make it a surprise with candles, and go the whole nine yards by setting the table nicely and dividing the meal into courses. Plan a special dessert like fondue or chocolate pie. Nothing says I love you like chocolate.
If you're not confident cooking, just follow a recipe and you can't go wrong. Pasta dishes are fairly easy and even a gourmet homemade pizza can be fun. Remember to think about the flavors he really loves and asks for. This is all about making him happy, not yourself. Is there something he is a sucker for such as scallops, gnocchi or homemade pad thai? Food elicits happy feelings and can be very effective in helping him relax and unwind.
4. Write your man a love letter
Before computers and cell phones, handwritten letters were a great expression of the heart. In fact, now that it is so rare, taking the time to write a carefully thought out letter can really catch him off guard and warm his heart. Romance isn't complicated; it's simple, right? We just forget to show affection sometimes, and a good old-fashioned love letter with a spritz of your perfume can really get him smiling and thinking about how much he loves you.
If you want to really make the letter potent, you could write a poem or find a good one to include with the letter. Add a photo of the two of you in with the letter, and leave it where he won't expect to find it. If you have writer's block, you can write the lyrics to a love song, especially if it's your song. That's right, ladies: cheesy, sappy love songs can still get your man feeling like he's in high school. Don't discount the power of the written word!
5. Frame a beautiful, romantic photo of the two of you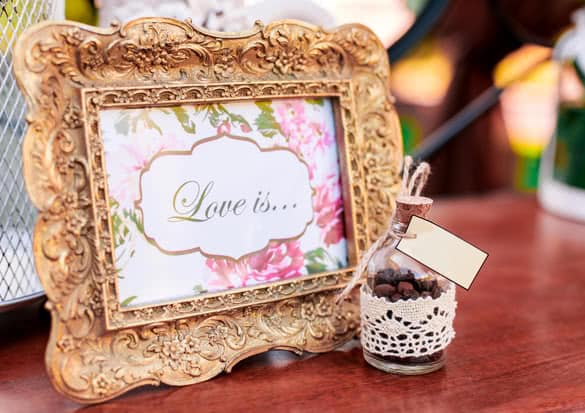 They say a picture is worth a thousand words, so why not get a cool picture of the two of you framed or printed onto a canvas? You could go one step further and get a photographer or a friend with a high definition camera to do an artistic photo shoot of the two of you to highlight your unique bond. Look through old photos, and if you really want to have fun with it, get a tri-fold frame or a collage frame.
You don't have to spend a fortune on this either. CVS, Walmart and Walgreens do canvas wrapped enlargements for around $10. Maybe this could go with your man to work and be a reminder of how close you are. Guys can be sentimental just like us.
Stop feeling bitter about what he's not doing or noticing, and use your own ability to shift the mood by being creative and kind. Relationships are mirrors of our own perspectives and behaviors more than we often realize, so keep it fun and keep it positive.
You have your work cut out for you, ladies. We want to hear how this works. Remember, when we stop thinking about ourselves and start showing love and affection, it builds the positive energy between us and our men.