Every woman wants to look and feel her best, but it takes time and practice to learn what works. We'll teach you how to prepare for a date from head to toe.
Of course when you go on a date, whether it be the first date you have with someone or a date with your long time spouse, you want to look nice. Sometimes it can be overwhelming where you should start. No worries, I will give you beauty tips from head to toe.
Getting ready to go on a nice date can take a while- I know some women who take hours upon hours to beautify themselves. While I personally don't take hours, I like to take my time and make sure that I feel confident in how I look.
There is nothing wrong with pampering yourself from head to toe and making yourself feel beautiful, not just for your date, but for you. Here are some beauty tips and tricks for everything head to toe.
1. How to prepare for a date? Start with hair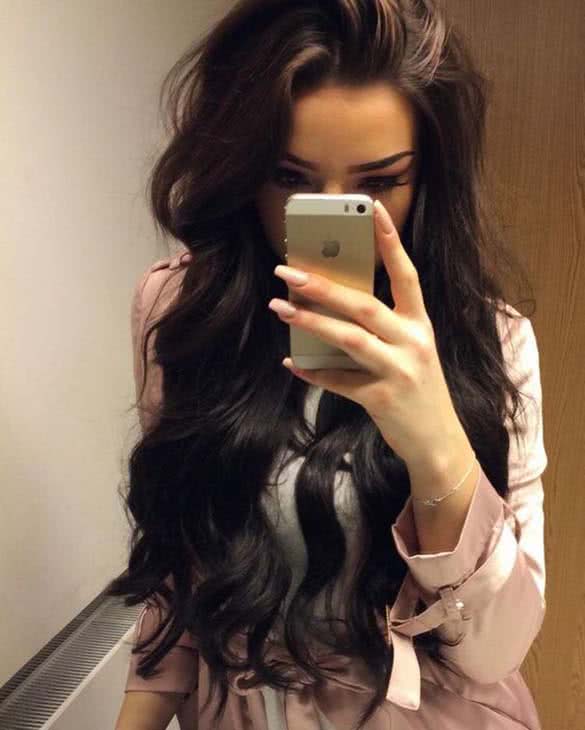 This is often the aspect of appearance that women tend to care about the most- how their hair looks. For me personally, I love to wear my hair on dates long and in soft waves. I think that is a very sexy and romantic look. But when it comes to you, wear your hair however you want.
If you have a really special date night- like an anniversary or a birthday, why not treat yourself to a blowout? You won't have to do any of the work, and your hair will come out looking shiny and amazing. French braids are also very pretty and romantic.
One other tip that I have for your hair on date night is hair perfume! Have you ever hugged someone and their hair smelled amazing? Yes, regular perfume can definitely be wonderful for that, but many brands specifically make hair perfume that will keep your hair smelling fabulous all night long. Your date will love it.
2. Eye makeup is crucial!
Whether you like wearing very minimal eye makeup, or a full out glam smokey eye, just remember your date will probably be looking into your eyes- especially if they're into you. My go-to for a date night is a soft, smokey eye. I feel like it is sexy without overdoing it.
A lighter color on the lid, and then a dark brown in the crease. I also like to have very long lashes- I tend to wear false ones, they are very flirty. If you prefer to go light on your eye look, by all means, do that as well.
It is important to wear some kind of primer or setting spray so your makeup stays. If you're the type of girl that doesn't like to wear any eye makeup, by all means, don't! Let your natural beauty shine.
3. Makeup secrets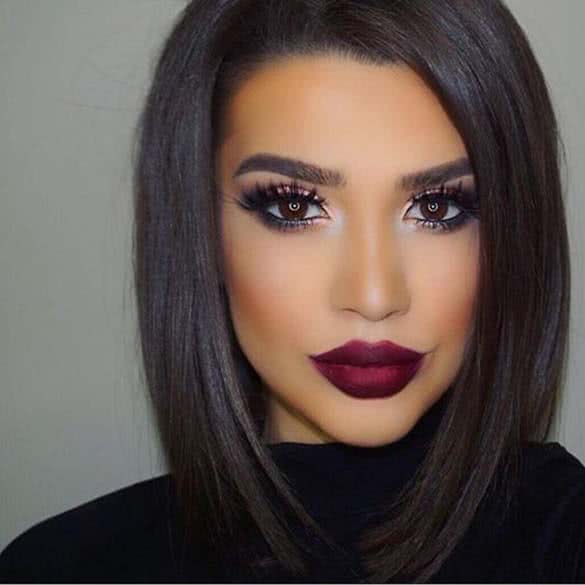 By "face", I mean the rest of the makeup you'll wear on your face besides your eyes and your lips, which I will get to next. Whether you want to have a matte skin look or a dewy glow to your skin that is up to you. If you are having a summertime date, it always looks so nice to give yourself a bit of a bronzy glow on your cheeks.
As well as putting some highlight on your cheekbones and cupids bow. Wet and Wild sells an amazing highlighter that is only four dollars- if you don't feel like breaking your bank. Of course, I feel as though blush is a must. It is flirty and brightens your face up as well.
Of course, different blushes work for different skin tones, but my absolute favorite is Hot Mama by the Balm Cosmetics. It gives your cheeks the perfect rosy glow. Also, buy yourself one of those super inexpensive masks from the market and apply it the morning of your date- it will leave your skin looking flawless.
4. How to achieve those luscious lips
I feel as though lipstick or gloss is a must on a date. Especially one that is a bit long lasting- and kiss proof, if you'll need. Lip color can depend on the eye look that you do- for instance, when I wear a smokey eye look, I'll tend to do a nude or light pink lip.
One of my favorite nude lipsticks is from the NYX Lingerie collection in the color Satin Ribbon. That whole collection is perfect for date night. You can also never go wrong with a red lip of course- one color that I think is the perfect sexy red lip is Red Rum by Jeffree Star Cosmetics.
One other thing you can do for yourself to make your lips extra kissable is put on a lip scrub before applying your lipstick or gloss. A super easy lip scrub to make is a tablespoon of either coconut oil or honey and brown sugar.
Mix that together, apply to your lips (try to not eat it all- it is delicious) and leave it there for a minute or so. Then remove gently with a warm washcloth. Any chapped skin on your lips will come off and your lips will be soft and kissable.
Also, this is more about your mouth than your lips- but make sure your breath is fresh. Chew gum, have mints on you, whatever it is- having fresh breath is important.
5. Body prep – How to achieve glowing skin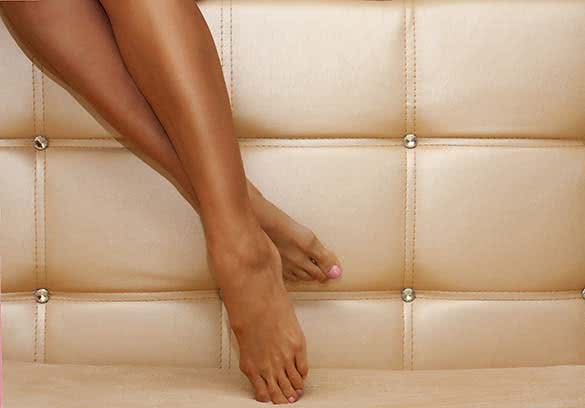 By this I mean your arms, legs, anything else. If you want, apply a moisturizer or lotion to your whole body- your legs, arms, everywhere. This will leave you smelling great, as well as your skin very soft. If you please, shave your legs and put on a moisturizer to make them soft and smooth.
I find that Victoria's Secret makes some great lotions that smell amazing- my favorite one is Tease. I'm also going to include perfume in the body section- wearing a scent that smells nice will make your date want you very badly. Some of my favorite perfumes are Pink Sugar by Aquolina, Tease by Victoria's Secret, and Light Blue by Dolce and Gabbana.
6. Nails and jewelry will spice it all up!
I'm putting these two in the same category because they are both short and sweet. In terms of jewelry, wear however little or as much as you please. When it comes to nails, honestly, most men do not notice, but if you like long acrylics with jewels and a crazy design, or if you don't like any polish whatsoever, go for it.
Just make sure your nails are clean and clipped- that is one thing that your date will notice. Personally, I always wear a light pink polish. It is clean, yet classic.
7. The most important thing – Outfit!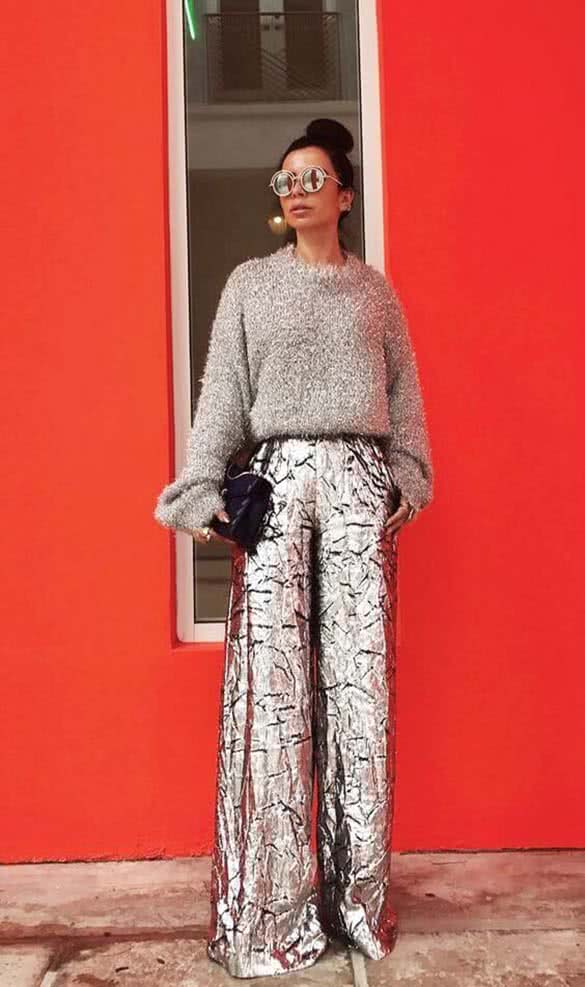 Of course, this is the most important part. You can't go on your date naked of course, as much as your date may be wanting to see you undressed. The main thing I would say for the outfit is, of course, to dress for the occasion. But my number one tip would be to feel comfortable in what you are wearing! It is very easy to feel sexy yet comfortable at the same time.
You shouldn't have to feel self-conscious or suffocate yourself in something that is too tight just to impress your date. If you're not comfortable showing skin, by all means, cover up. If you are comfortable showing skin, nothing wrong with some cleavage to give your date a sneak peek.
When it comes to what you're wearing under your clothes…well, that is up to you. I always suggest anything lace- it is sexy yet romantic at the same time. It is very important though to feel confident, yet comfortable in what you are wearing.
8. The last but not least – The shoes
This is another one where you should dress for the occasion. Shoes can make or break any look. If you want to bust out some sexy heels- go for it. Also, don't worry about by some chance being taller than your date.
They'll get over it, or not care at all. It is also important though to wear shoes that you can walk in properly and are comfortable in. You don't want to be thinking the whole time about how much your feet are killing you. Comfort is everything.
As you can see, the whole point of pampering yourself for a date is to do what makes you feel the most confident and beautiful. From head to toe, take care of yourself. If your date is really into you, they are going to think you look great no matter what.
Ladies, do you have any other beauty tips for someone getting ready for a date? If so, leave a comment below!