Korean women are known for their flawless complexions. Isn't it time you learned a few Korean beauty secrets and joined the Asian beauty revolution?
In the age of globalization, we consumers have more choices than ever. We drive foreign cars, import exclusive foreign fashion labels and rarely have to travel more than a few blocks to dine on some sumptuous sushi or a traditional Indian curry.
Our love for the exotic doesn't stop there; the past few years have seen our cosmetics industry completely transformed by Eastern influences. BB Cream, CC Cream, even snail cream…where do you think these popular products came from?
Surprise – South Korea! Admit it: You didn't see that coming.
Seoul, Korea's thriving beauty metropolis, is well ahead of the curve when it comes to creating the biggest and best beauty trends of the decade.
So, if you haven't already diversified your makeup stash with Korean cosmetics, I'm here to give you eight awesome reasons why you should: a guided tour of Korean beauty secrets.
#1 Korean Beauty Products Are More Affordable
As an Australian beauty blogger, I'm always ranting about the exorbitant prices we pay for cosmetics. $25 for a Maybelline mascara? $33 for a MAC lipstick? How about no?!
One of the first things that drew me into the world of Korean cosmetics was the pricing. Even if you're based in the United States or the U.K., beauty doesn't always come cheap. If you're a budget beauty junkie like me, you're always looking for ways to save a few cents.
While high-end Korean beauty products can still set you back hundreds of dollars, the drugstore/low-end brands consistently offer amazing value.
For example, most reputable low-end Aussie beauty balm creams and foundations retail for at least $20. My Holy Grail Korean BB cream? $13, including international shipping.
The same applies to mascara. None of my $20 Maybelline, Rimmel or MaxFactor mascaras can compete with my insanely volumizing Korean Etude House 3 Step Volumecara. A fellow beauty junkie echoed my sentiment, explaining, "I'd much rather spend $9 to $12 on [the Korean mascara] than the $30-plus I was paying for Lancome before!"
Bottom line? Korean cosmetics offer quality for a fraction of the price of their Western competitors. Interested? Here are just a few popular low-end Korean cosmetics brands to check out for yourself: Etude House, Missha M, Skin Food, The Face Shop, Innisfree, Tony Moly and VOV.
#2 The West Just Can't Get BB Creams Right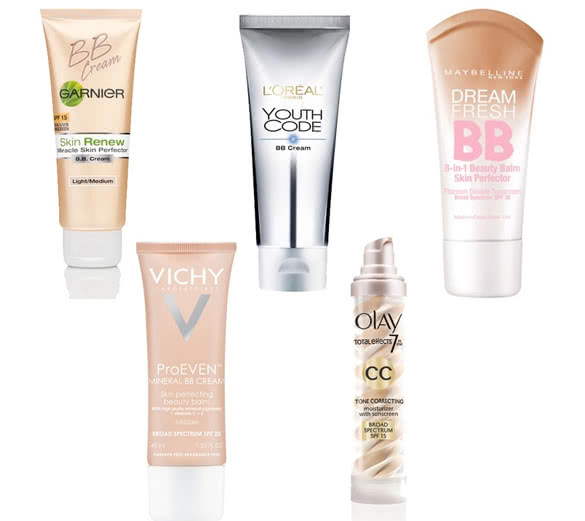 If you've never tried a Korean BB cream, you might be staring at this article in outrage as you lovingly clutch your favorite Western BB in hand. I'm not here to diss American BB creams, but the fact is, they're a poor imitation of their Asian counterparts.
What's the difference? While Western BB creams act more like lightweight, tinted moisturizers, Korean BB creams tend to be thicker in consistency. They generally offer better coverage and boast a whole host of skin improving qualities, such as whitening, wrinkle control and sun protection. I know which I prefer!
Want to try the real deal? My personal favourite is Missha M's Perfect Cover BB Cream. However, Etude House's Precious Mineral BB Cream is also hugely popular (and affordable) with both Koreans and Korean beauty connoisseurs around the globe.
#3 Korean Beauty Products Make Makeup Fun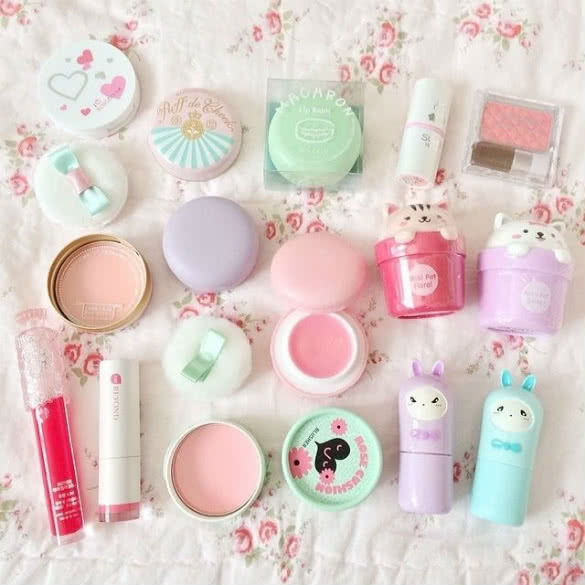 If YouTube has taught us anything, it's that applying makeup should be fun. Experimenting with new colours and combinations to create looks that pop is practically an art form. But when your main experience with your makeup is throwing on some neutral shades as you rush out the door to work, your beauty routine can quickly start to feel like just another chore.
Here's where Korean cosmetics can help. You're probably familiar with Japan's overriding Kawaii or "cute" culture. South Korean follows similar trends, meaning that many low-end Korean makeup brands sport eye-catching and whimsical product designs that'll make you smile every time you look at your vanity. It's hard to be morose when you're applying concealer from a container in the shape of a panda!
Korean cosmetics brand Etude House is known for its gorgeously girly packaging. Beauty bloggers (myself included!) can't get enough of the recent royalty-inspired Princess Etoinette collection. Who doesn't want to feel like a princess from time to time?
#4 Korean Skin Care Routines Get Results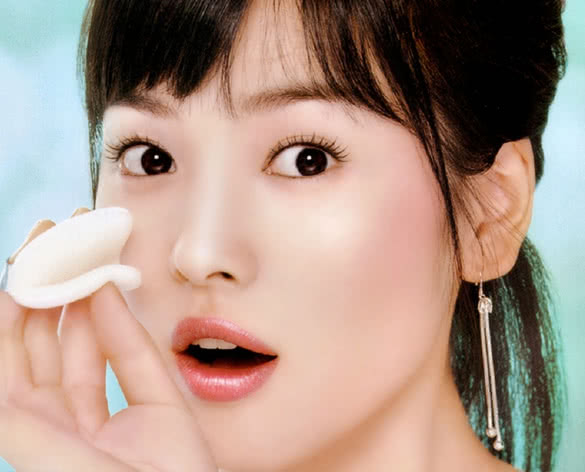 Korean women are known around the globe for flawless complexions that defy aging. It's no coincidence that while we Westerners spend our early teens sleeping in mascara and forgetting to moisturize, Korean girls are already taking meticulous care of their skin.
It's not just starting early that gets results – it's also the time that goes into completing a nightly Korean skin care routine. It's not uncommon for women to use up to ten different products, each aimed at tackling a different skin care concern.
Here are the most common nightly steps for achieving complexion perfect:
Double cleanse
Exfoliate
Apply toner
Apply essence
Use an ampoule
Apply a face mask
Massage in eye cream
Add an emulsifier
Apply a rich night cream
The whole saga can take up to 40 minutes! Want to know more about each step of the process? Korean beauty enthusiast Kerry has the low down on her seriously informative blog, Skin&Tonics.
#5 Korean Beauty Products Are Ahead of the Curve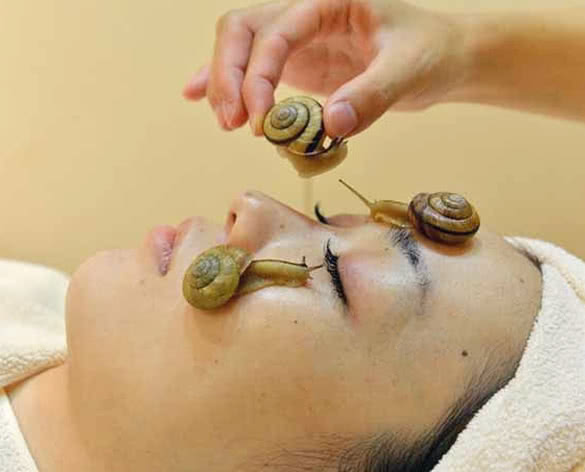 Let's face it – there's something satisfying about being a trendsetter. If you love introducing your friends and family to the coolest new products and fads, it's definitely time to dip your feet into the pool of Korean cosmetics.
Which trendy new skincare and beauty products can we thank Korea for?
BB cream – Although it originated in Germany as an all-in-one product for patients to use post-surgery or facial peels, South Korea is responsible for making it the go-to face product for celebs and beauty junkies alike. This innovative product generally provides everything from a lightweight, medium coverage alternative to foundation to SPF properties. BB cream also purports to whiten the skin and treat the signs of aging.
Snail cream – The idea of slathering snail secretions all over your face might not sound appealing, but England's The Guardian reports that sales of this unusual beauty product have more than tripled in the last year. Although the healing and anti-inflammatory properties of snail filtrate were originally discovered by Chilean farmers, Korean cosmetics companies were one of the first to incorporate this amazing antibacterial ingredient in their skin creams. Now snail cream can just as easily be found in British and American high streets, with celebrities like Katie Holmes raving about its skin restorative powers.
Sleeping packs – Now that you know just how committed they are to their nightly skincare routines, you won't be surprised to learn that moisturizer isn't the only facial cream many Korean women apply before bed. Here's where sleeping packs come in. Sleeping packs are heavy duty night creams that aim to infuse the skin with stacks of nutrients between the hours of 10 p.m. and 2 a.m. when the skin is most focused on healing and rejuvenation.
If you want to anticipate next season's beauty fads, keep an eye on Seoul.
#6 Korean Cosmetics Aren't Afraid to Be Downright Weird
We've already discussed the slightly squeamish topic of snail creams, but that's just the beginning. When it comes to producing strange and innovative new skin care solutions, Korea isn't afraid to think outside of the box. Korean products include ingredients that will definitely make the uninitiated wince!
Here are just a couple of wacky (but increasingly scientifically proven) ingredients being embraced in South Korean cosmetics right now:
Snake Venom – It sounds a little scary, but hear me out! Recent studies have shown that viper venom can have a multitude of restorative effects on the skin. These effects have now been isolated and harnessed in a synthetic tripeptide which harmlessly mimics the functions of snake venom when applied to human skin. Products containing the synthetic tripeptide temporarily inhibit movement of the facial muscles to treat wrinkles in much the same way Botox does. Syn-ake creams can now be found on pharmacy and supermarket shelves all over the world.
Bee Venom – Bee venom is another favourite Korean skincare ingredient that's starting to make a buzz on the world stage. Why? Applying products that contain bee venom to the skin can trick your face into believing it has been stung with a toxin called melittin. This toxin causes the body to direct blood flow to the area, which in turn stimulates the production of collagen and elastin. Collagen and elastin, of course, are responsible for keeping the skin looking taut and youthful.
Sheep Placenta – Thanks to stars like Simon Cowell and Victoria Beckham, the idea of paying several hundred dollars for a sheep placenta facial is no longer wildly out of the realm of possibility. LA Dermatologists frequently apply lotions infused with sheep placenta to patients' skin along with exfoliating microdermabrasion techniques and red light therapy (to promote collagen production) as part of an expensive facial procedure that promises to roll back the years. Why sheep placenta? Sheep placenta contains stem-cells, which are renowned for their ability to rejuvenate the skin. Even applied topically, it's known to kickstart the production of collagen, proteins and elastin for younger looking skin.
In Korea, you don't need an expensive facial to harness the benefits of placenta, with many popular cosmetics brands, such as Mizon, offering inexpensive placenta based night creams as an easy alternative.
#7 Korean Cosmetics Companies Understand the Importance of Sunscreen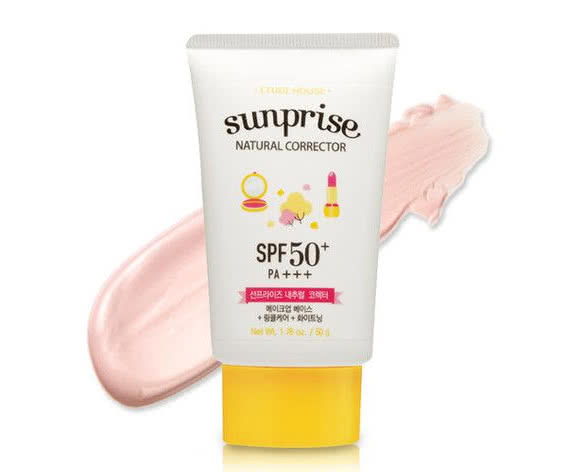 One product that most Korean women swear by is sunscreen. While there is a growing emphasis on being sun-smart in the West, East Asian products are way ahead of the competition. Korean culture recognizes that keeping out of the sun isn't only important to avoid developing melanomas, but it's also the key to maintaining youthful skin.
If you're as forgetful as I am when it comes to applying sunscreen, having a two-in-one product is a lifesaver. Fortunately, most South Korean beauty products, including foundations and BB creams, contain a high SPF content. Not only that, but many are also formulated with ingredients to even skintone and lighten any dark spots you've already got courtesy of too much sun exposure.
#8 Korean Beauty Products Come With an Amazing Community
Last but not least, I've got to acknowledge the tight-knit but welcoming online Asian makeup community. When buying makeup, few of us take into consideration what kind of an online following the products have. When I first delved into the world of Korean beauty I was instantly struck by the fabulously enthusiastic community standing behind Korean cosmetics.
You need only Google your new products to find whole forums of ladies (and possibly some gents), such as the Asian Beauty Reddit, discussing their fave foreign beauty finds. Got questions about your skincare routine? Need someone to read the Korean instructions on your new face mask? Everyone is eager to lend a hand. Joining the Korean beauty revolution online is a great way to make new friends worldwide and pick up fascinating make up tips from around the globe.
Whether you fancy yourself a trend-setter, you can't get enough of cute makeup, or you simply want a fool-proof and thorough new beauty routine for less, there are tons of great reasons to start exploring the world of Korean cosmetics. What are you waiting for? Start Googling and spice up your makeup collection today!
Have you ever bought beauty products from overseas? What are your favourite foreign brands?
Cover photo: pinterest.com