Don't you wish you could shave off a decade in the time it takes to eat breakfast? Now you can with our top tips on how to look 10 years younger naturally!
You might be familiar with the popular Australian TV show "Ten Years Younger in Ten Days." This glam makeover show follows participants through 10 days of gruelling workouts, treatments and surgeries in their quest to turn back the clock.
As great as it sounds, most of us don't have the time, money, or inclination to go through such radical, extensive procedures just to knock a decade off of our looks. But there is some good news: You don't need a whole team of plastic surgeons or a personal trainer to look 10 years younger.
We're going to share with you 10 easy ways to look younger. Forget 10 days! These anti-aging tips take just 10 minutes!
#1 Fill In Your Brows
One of the quickest and easiest ways to look 10 years younger is to fill in your brows. The general rule is: The fuller and more natural your brows are, the more youthful you'll appear. So, while a thin, defined arch might suit you during your rocking 20s, it's Cara Delevingne's bold, statement brows that'll flatter you through the 30s, 40s, and beyond.
To create full, youthful eyebrows with ease, look for an eye pencil or eyebrow brush with an angled tip. The best formula is generally a cross between a pencil and a powder, because the pencil helps with precision while the powder keeps things soft and natural looking.
If you find that the edges of your filled in brows look unnatural or too precise, use a spooley brush to blend away any harsh lines.
#2 Moisturize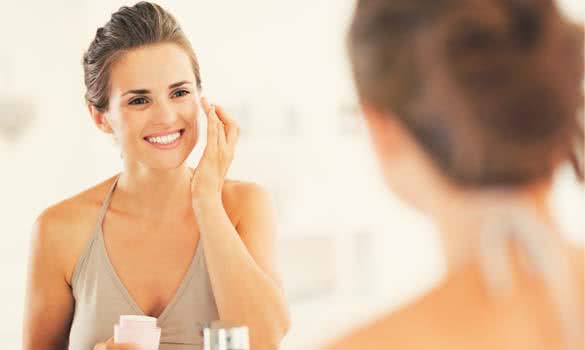 Another great way to look 10 years younger in minutes is to moisturize. You don't need to spend hundreds of dollars on products that promise to boost collagen and defy aging. (If you must, save that one for bedtime!) All you need is a product that will fight dryness, balance your skin tone, and improve your skin's texture.
A decent moisturizer can instantly take years off your face just by encouraging your skin to absorb water. When your skin is well hydrated, it appears smoother and plumper, which softens the appearance of fine lines and wrinkles for a more youthful look.
#3 Wear a Youthful Scent
Believe it or not, even your choice of perfume can make you "look" 10 years younger. Preliminary studies have shown that people instinctively associate different scents with different age groups.
Steer clear of rose-based scents as these are generally associated with old age. In contrast, vibrant, fruity scents scream youth. So, spritz yourself with a gorgeous grapefruit or tropical inspired perfume to turn back the clock.
#4 Tone Down and Warm Up Your Makeup
The older we get, the more tempting it is to slather on the makeup. However, far from making us look younger, cakey or heavy-handed makeup often just draws attention to lines and wrinkles.
The key to achieving a younger look is actually to tone down and warm up your makeup. Start by swapping your trusty black eyeliner for a far more flattering dark brown, then brighten your eyelids with a warm pink or beige eye shadow. To create the illusion of a firmer lid, finish by running a grey or brown colour along your crease. Less is more!
#5 Break Out the Blush
When we think of children, it's hard not to imagine their innocent, rosy cheeks. To look 10 years younger in 10 minutes, we need to emulate that gorgeous, flushed look.
Choose a shade of blush that is as close to your natural, flushed skin as possible and apply it to the apples of your cheeks. If you're not sure which shade will best flatter your complexion, splash your face with cold water to induce your real blush or ask a makeup counter employee to recommend a shade for you.
Remember, the best option for dry and/or aging skin is a cream blush because it's both easier to blend and kinder on fine lines than powder.
#6 Plump Up Your Lips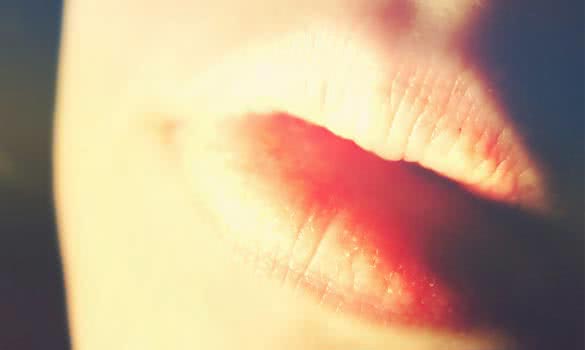 As we age, our bodies gradually begin to produce less collagen. This process eventually causes our lips to lose some of their youthful plumpness. In the past, women turned to Botox or collagen injections to preserve their pretty pouts. Fortunately, we can temporarily tackle this tell-tale sign of aging without the risks using lip plumping injections.
More and more cosmetics companies are coming out with awesome lip plumping lip gloss formulas to give you fuller lips in a flash, but Urban Decay's Lip Junkie Lip Gloss ($19 – Sephora) is a definite blogger favorite. It doesn't sting and tastes like peppermint! Check out our article on making your lips bigger naturally.
#7 Take Care of Your Hands
Next time you're trying to guess someone's age, just take a look at their hands. Even perpetually youthful and highly cosmetically enhanced celebs like Madonna and Priscilla Presley can't hide the years showing on their hands.
Because the skin on our hands is so thin, it's extremely susceptible to UV rays. So, a huge part of keeping your hands looking as young as possible is to generously apply at least SPF15 sunscreen on a daily basis. Another important part of hand care is moisturizer. Whenever you're applying cream to your face, make sure to apply it liberally to your hands, too.
#8 Whiten Your Smile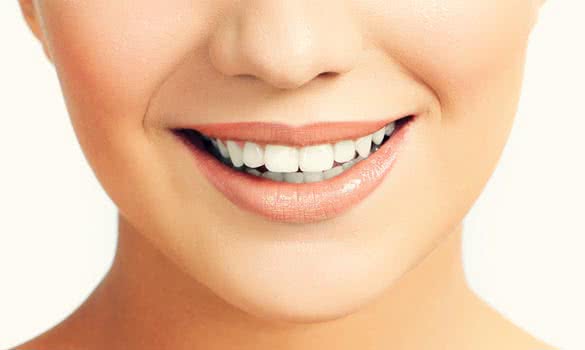 Nothing says youth like a perfect, white smile. Unfortunately, years' worth of coffee and alcohol can really take their toll on our pearly whites.
A good way to combat this is to drink any staining liquids through a straw and invest in whitening toothpaste. Another easy trick is to wear lipsticks with blue or red undertones as opposed to orange or brown as this will give the illusion of whiter teeth in an instant.
#9 Change Up Your Hairstyle
Stuck in a style rut? A new hairstyle can make you look and feel 10 years younger. Generally, long, dark colored hair is the most aging, while short to medium hair in warm colors tend to be the most flattering. If you have naturally dark hair, light hair blonde or copper highlights make for a sexy new style.
If you have the time and the budget, treat yourself to a trip to the salon for a cut and color, but if you need to know how to look 10 years younger in only 10 minutes, simply wear your hair down. Tight pony tails can create tension on your forehead and draw back your hairline in an aging fashion. Shifting from a center part to a side part can also take a few years off your look.
#10 Have More Sex
We've saved the best way to look 10 years younger for last – have more sex! That's right. Dr. Weeks, a renowned British clinical psychologist recently found that men and women with an active sex life appeared five to seven years younger than their biological ages.
According to dermatologists, having sex two to three times a week can help you maintain a glowing complexion, combat dryness, and even tackle acne. That's good enough reason for us to spend 10 extra minutes between the sheets!
What are you waiting for? Now that you've read our 10 easy ways to look 10 years younger, it's time to put these tips to work. You'll be amazed at how a few minor adjustments to your morning routine can shave off a decade in just ten minutes!
Cover photo: www.makeupgeek.com