Staying warm has never looked so cool! These 15 trendy winter accessories will keep you on trend and keep you looking hot, even in below temperatures.
Aside from Christmas, beautiful snow, and all the winter activities you can handle there are winter accessories. The chic and the warm, these following winter accessories will keep you bundled and cozy while looking straight out of a fashion magazine.
1. Earmuffs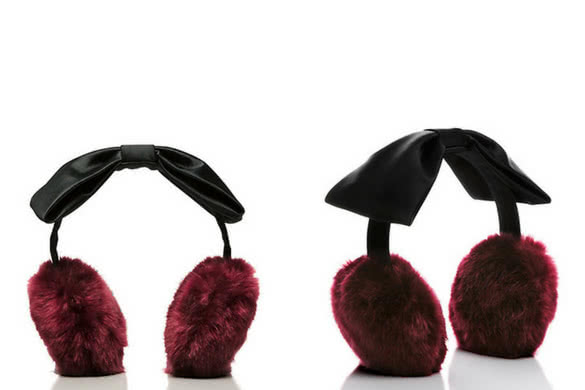 Earmuffs are back and with a chilly vengeance. The simple yet ultra warm winter staple will allow you to keep those delicate ears of yours warm wherever your winter wonder may take you.
For an extra hint of class to your earmuff selection, try the Kate Spade earmuff with satin bow. These beautiful 'muffs are made from ultra soft faux mink (so you can feel good about them!) with a feminine blow draped across the top of the band for style and wit.
Who doesn't love a good Kate Spade accessory? With these $75 earmuffs you'll be the belle of the winter wonderland ball.
2. The blanket scarf
This versatile scarf will keep you as warm as a summer's day no matter where you need to get cozy! With enough length to cover your entire torso, there's nothing quite like the blanket scarf for keeping warm.
During your brisk walk to the office you can envelope yourself in all it's warm glory and when you get to the office you can double it as a cute little office blanket!
This win-win scarf is one of the best winter accessories because not only will it keep you warm, there are plenty of styles and colours to choose from. You can pick whichever one your heart beats for and rock it until the defrost of spring.
A personal favourite, the Diamond Mosaic Blanket by Wilfred comes in over 25 hues to match any style and at only $85, you won't have to choose just one!
3. The winter headband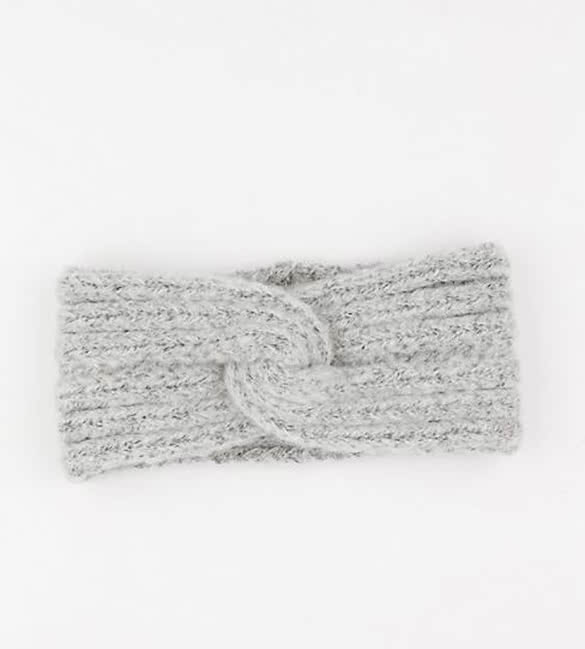 The winter headband is not your typical winter accessory. Alike the hat, you wear it to keep your head warm but unlike the hat it won't mess up your hair nearly as much! The winter headband comes in all shapes, styles and colours too so you can buy a bunch and match them all to your cold weather mood.
A beautiful choice is the Bouclé Headband by Le Château. This adorable, and inexpensive I might add, acrylic headband comes in an array of downplayed earthy tones and with a cute knot in the front it's effortlessly chic.
At 19.95, might as well buy them all!
4. Knit mittens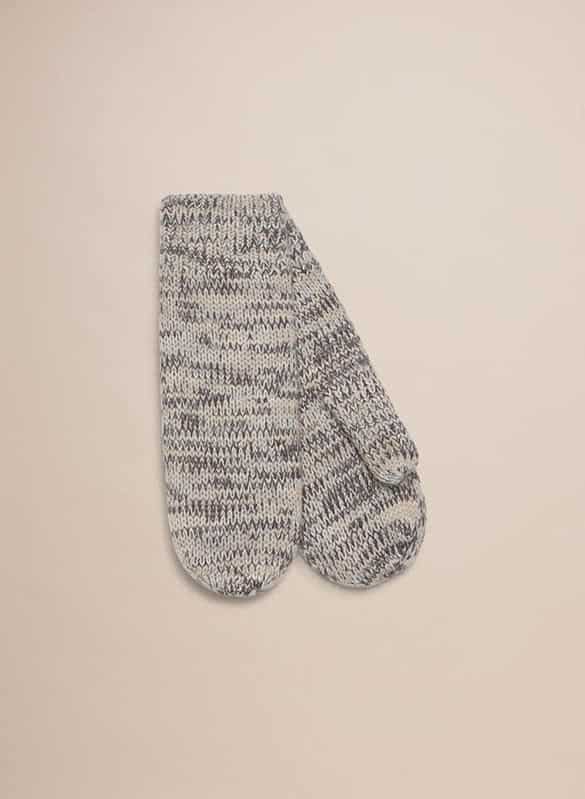 To keep those paws warm while the snow falls around you, the Talula Fulton Mitten is the perfect choice! Made from one hundred per cent acrylic and lined with fleece, your hands will thank you while you partake in that neighbourhood snowball fight.
They come in a huge selection of colours and styles to suit anyone's personal preference and at only 12 there's really no regret with this winter accessory purchase.
5. Wool beanie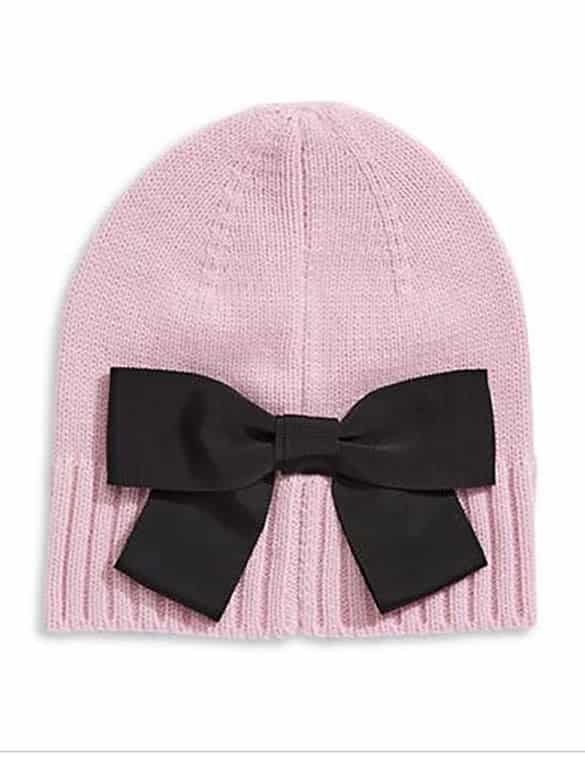 The wool beanie is a staple when it comes to winter accessories because it keeps you warm and no matter what shape or size of head you have, there will always be one that flatters you perfectly.
Whether you're looking for something sleek and stylish or big and bold, the wool beanie has your back—or your head I should say!
A personal favourite is the Kate Spade New York Grosgrain Bow Beanie. Available in 4 colours and accompanied by an adorable front bow detail, this beanie screams femininity. At only $58, this is the perfect addition to your arsenal of winter fashion.
6. Faux fur stole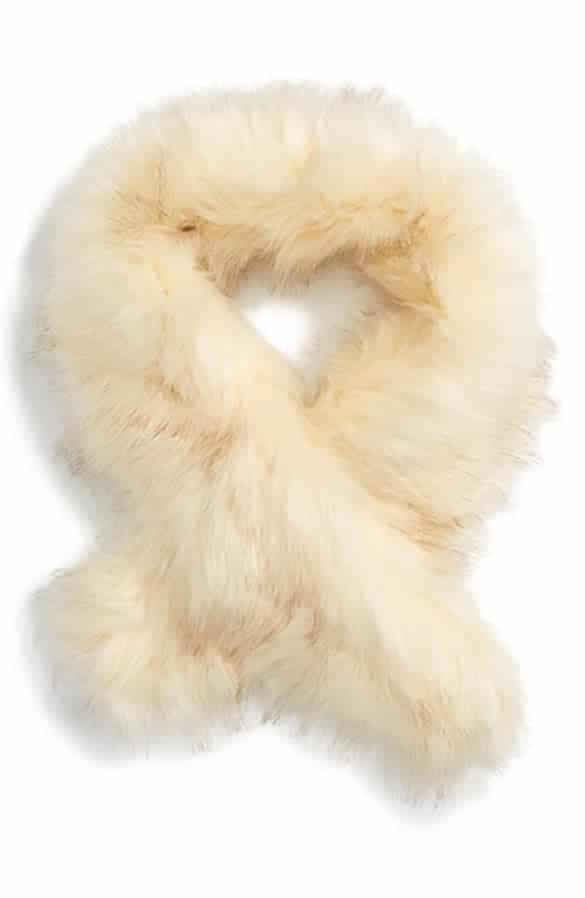 To add some much needed faux fur to your winter accessory closet, the faux fur stole is perfect. The acrylic faux fur and polyester blend of Sole Society's faux fur stole will keep you warm all the way to the new year and in fashion, too.
The sole comes in 3 colours, black, grey and ivory so it will match with any jacket you choose to wear and the soft feeling of fur against your neck will have you comfortable and warm in any climate.
At around $56, this sole will have you sold.
7. Animal hat
For the silly in all of us, the animal hat is the perfect winter accessory to add some fun to that otherwise chic wardrobe of yours. The best part is, you can choose whichever animal you'd like!
Whether you're into bears or wolves or anything in between this fun and silly hat will keep you warm and it's a good conversation starter.
8. Leather gloves
For those of you who are into that polished look, the Alexander McQueen Ruched Leather Gloves are the perfect winter accessory.
The 16' long, silk lined leather gloves will keep you fashionably warm from office to happy hour in sophisticated style. Made in Italy and coming in at $885, these beautiful leather gloves are an investment that any fashionista can feel good about this winter.
9. Chunky socks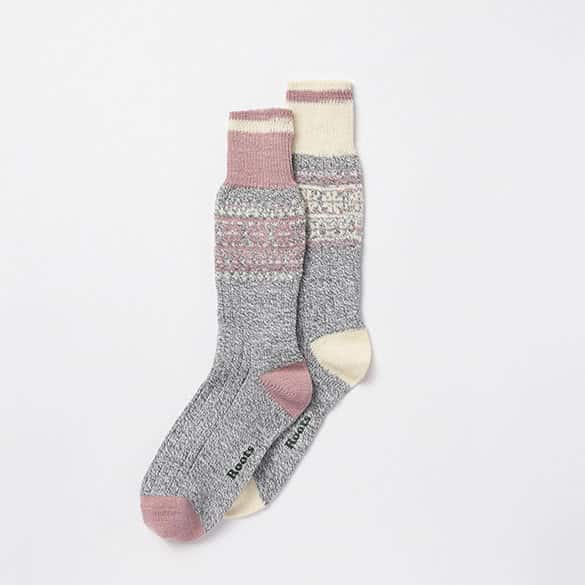 To keep those toes warm in whatever stylish boot you choose to wear through the slush, a good pair of chunky winter socks will do the trick! These oh-so-comfortable winter must have are so easy to find and can be bought pretty much anywhere.
A personal favourite is the Roots Melissa Cabin Sock. Coming in a variety of colours to suit any woman's style, these warm socks will have you toasty in front of the fire on those cold winter nights.
At around $19, you better stock up!
10. Fur trim trapper hat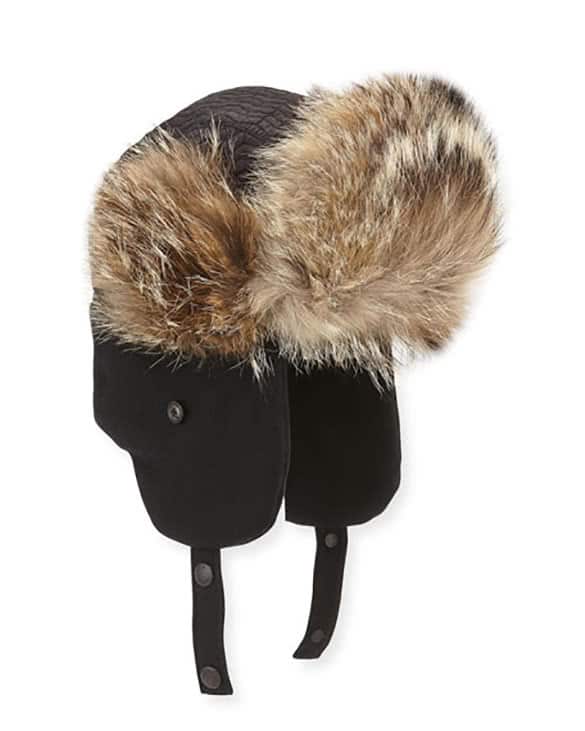 The next winter accessory on the list is in the men's section of the Neiman Marcus website but this beautiful warm hat can be rocked just the same with a woman underneath.
The Moncler fur trim trapper hat, an homage to northern culture, is quilted with nylon and comes equipped with a removable dyed coyote fur brim.
Wool fleece on the ear flaps will keep those natural hearing aids toasty and the chin strap will keep it from flying off on those stormy winter days.
11. Plush pom pom hat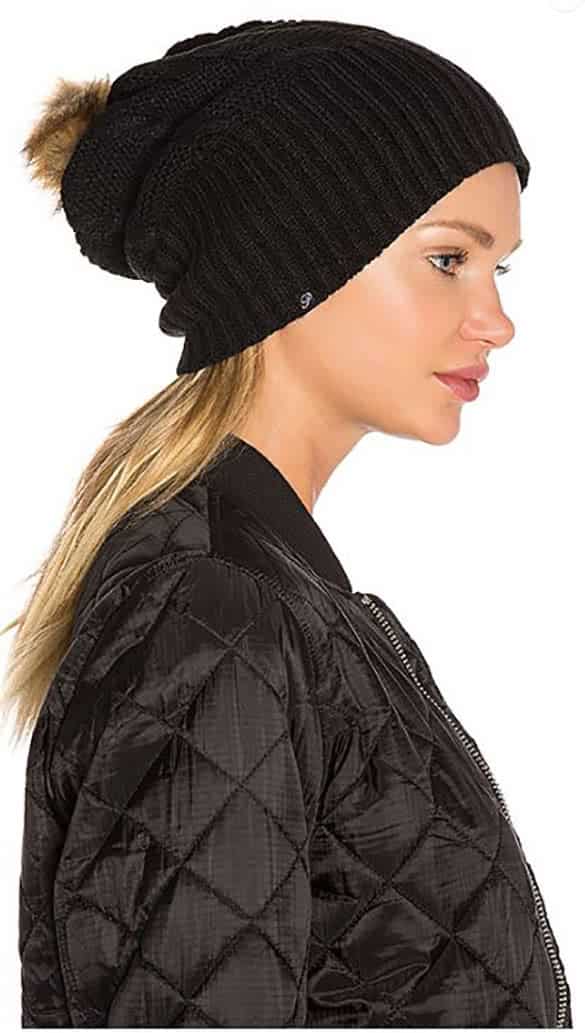 The fleece-lined, oversized faux fur pom pom hat is the perfect winter accessory for those with a little edge in their style. The cable nit and rib knit fabrics will keep your head warm while strutting your stuff to the local concert hall and the faux fur pom pom will scream style as you make your way over.
Available at Revolve.com, this fleece lined hat is a must have this winter and at less than one hundred dollars, how could you say no?
12. Fur pocket scarf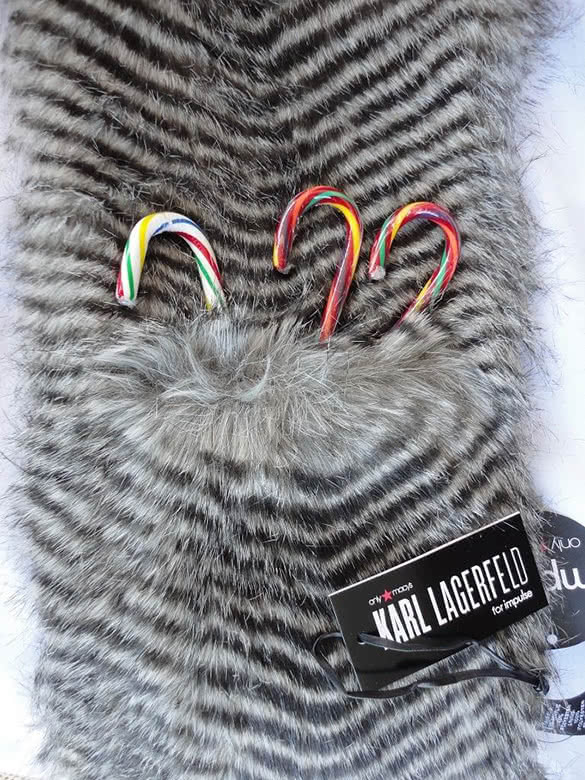 The striped Karl Lagerfeld Faux Fur pocket scarf is a two for one winter accessory because it keeps both your neck and hands warm at the same time. If you want to include how amazing you'll look in it, than it really a triple threat accessory.
With satin lining, this 8' x 8' scarf made of acrylic and polyester is so hot right now. It's a luxe and lavish way to dress your winter look up no matter how chic you usually are.
13. Full foot fleece lined tights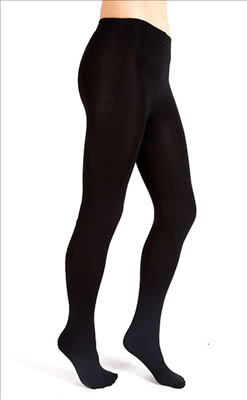 Just because it's getting cold doesn't mean you have to give up the comfort and versatility that a good pair of tights can bring. The fleece-lined full-foot tights by Plush Apparel will keep you both comfortable and warm this winter.
The perfect weather accessory for any diva that enjoys looking good and feeling good, these tights come equipped with a full foot enclosure and a non-binding waistline for maximum comfort all day long.
The classic opaque black will match with whatever you already own and you can just replace your warmer weather tights with these right into your current ensemble.
Available for $35, this winter accessory is a must have.
14. Angora hand knit hat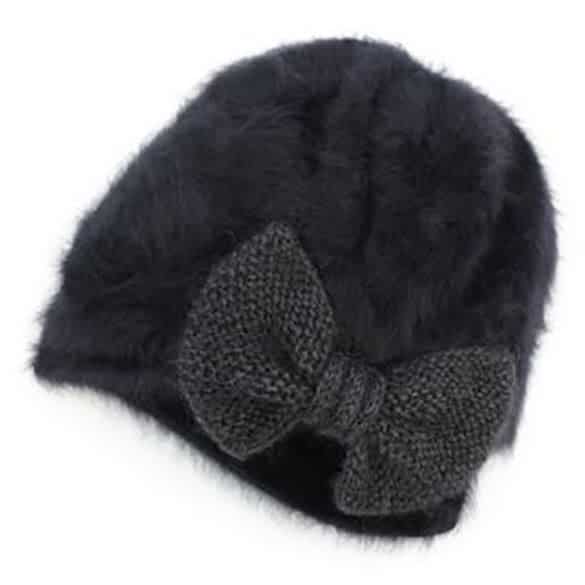 The angora hand knit hat is adorable, stylish and feminine, which makes it the perfect winter accessory for the girly girl in all of us. The selection of styles of this hat are endless so there really is no right or wrong style when it comes to the angora hat.
Find the one you like and snap it up before they're all gone, because this hat is on trend, always stylish and cute to boot.
15. The oversized infinity scarf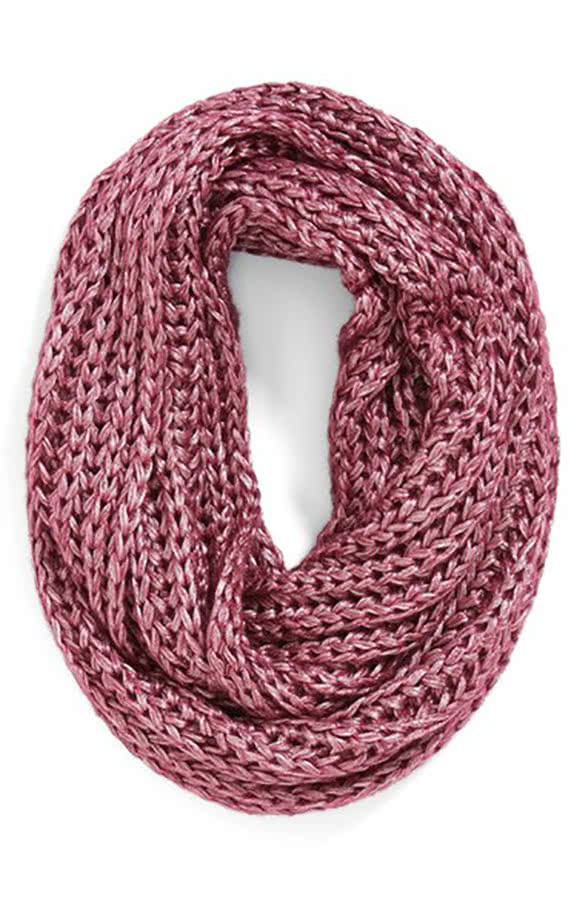 Last but definitely not least, the Steve Madden 'Metal Detector' Metallic Infinity scarf takes glam to a whole new level. This warm weather accessory will have you turning heads as you make your way through the snowy abyss.
The liquid-shine metallic colour of the scarf will brighten up even the blandest of looks and the oversized style will keep warmth in, and it looks good too.
Made of nylon and acrylic, this knit style infinity scarf is fashion staple for this winter season.
What accessories do you have in your closet that keep you warm and stylish through the winter months? Share in the comments below!