Want to know what types of boots every woman should own? Read on and find out with this essential list of boots to nail the right pair for you.
Winter is nearing and it's getting colder. Time to keep your feet warm and snuggled up in your best pair of boots. But there are so many types of boots out there – ankle grazers, mid-calf, knee-high, suede, patent leather, for the rain, for snow, studded, cowboy boots, with buckles, with laces, for the park, pencil heels, flat boots and the list goes on and on.
How is a girl supposed to know which pair of boots is best to buy this season and which ones are great for particular outfits?
Relax. Don't break into a sweat. You've got this. And here is some help.
If you're looking to start a collection or want to add to it just because you love boots, here is your fool-proof list of 9 types of boots every woman should own.
Added to it are the must-have's trendsetters for this season in 2016/2017. You won't go wrong with this.
1. Ankle Boots or Over-The-Ankle Boots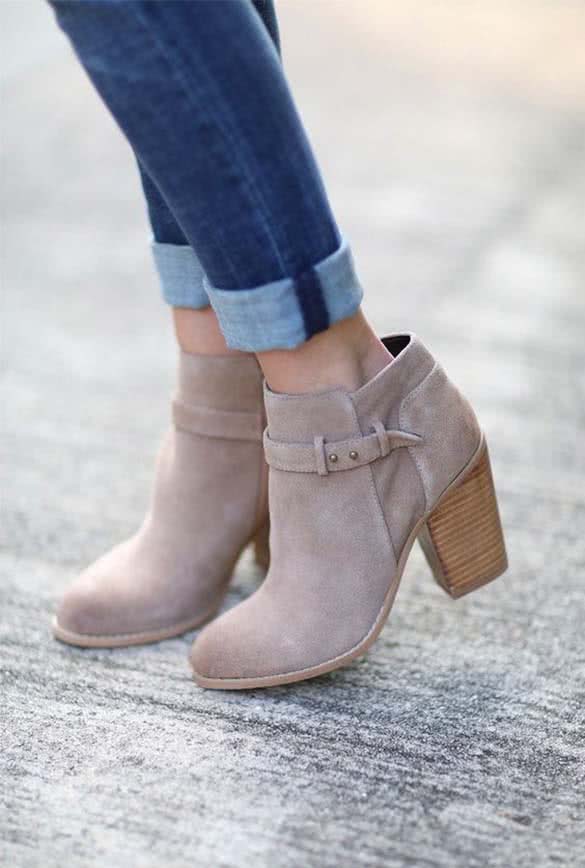 The ankle length boots is the most essential and even though it has the disadvantage of cutting down the length of your legs, if worn with the right outfit, this style of boots is an absolute go-getter. It works well with everything – from skinny jeans to dresses and short skirts; and makes a great statement with longer style skirts and dresses too. Every woman must own these!
The pointy pair is one of the most popular trends seen this season in shoe styles. Get yourself cute pair of pointy booties (ankle length boots) with sleek heels and style it with any outfit. And you're off to go.
Choose a neutral color and this pair can replace your pumps and can be styled with any outfit-for the day or night, for work of for fun!
Experiment with a pair of rounded heels which is all rage this season – stacked or chunky or both! The chunkier ankle boots are made for walking and they go well with many styles. They add extra height too. Pick a neutral color and you have a winner!
The three main materials for winter fashion this season is leather, velvet and suede and velvet boots are making quite a statement both on and off the runaway. This season try a pair of cute velvet booties to add oomph to your outfit.
This season Over-The-Ankle boots are appearing in almost all the top fashion collections. These boots skim above your ankle and look great whether flat, with a chunky heel, stilettoes, in leather or suede. Reptile skin is a popular trend this season and a great way to create a stunning look with your Over-The-Ankle boots.
2. Moto and Combat Boots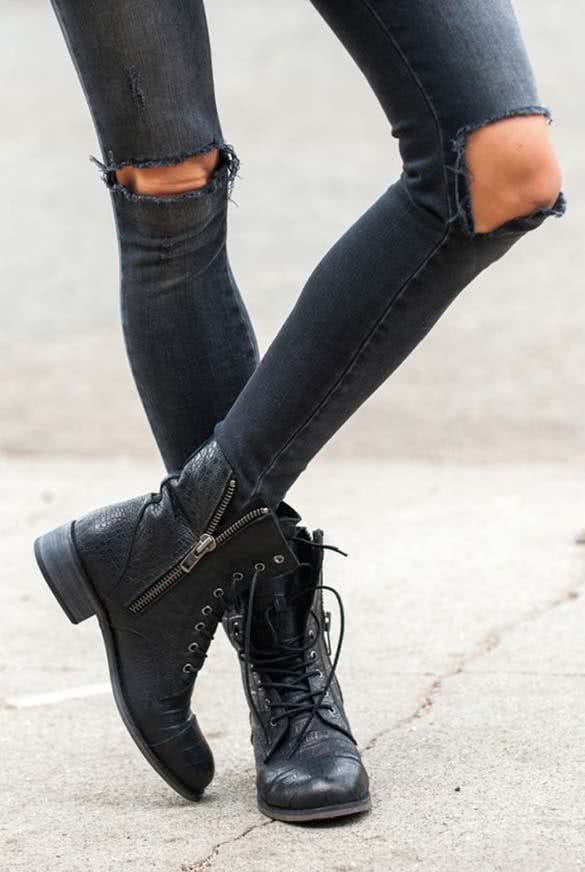 Want to go edgy and cool? Try Moto boots – these are great when you want to go flat or low heeled. Try them in chunky heels or platforms which are one of the top trends for 2016, giving you a leg up by adding height to your look.
Pair up with your favourite denim or slim fit pants. Wear it with your feminine dress which you love so much and make it look "cool". And if you love some hardware on your boots then you'll love the large metal buckles that are making a statement on the ramp.
There are some gorgeous boots out there with triple buckle (or more) straps crossing over the ankle or higher which would make a stunning addition to your collection.
Another trendsetter is laced up footwear for this fall/winter season. It's a great style for combat and moto boots in either ankle length or higher emphasizing the "cool edginess" of your overall look.
Pick a neutral color, essentially black and you can't go wrong with this look.
3. Over-The-Knee Boots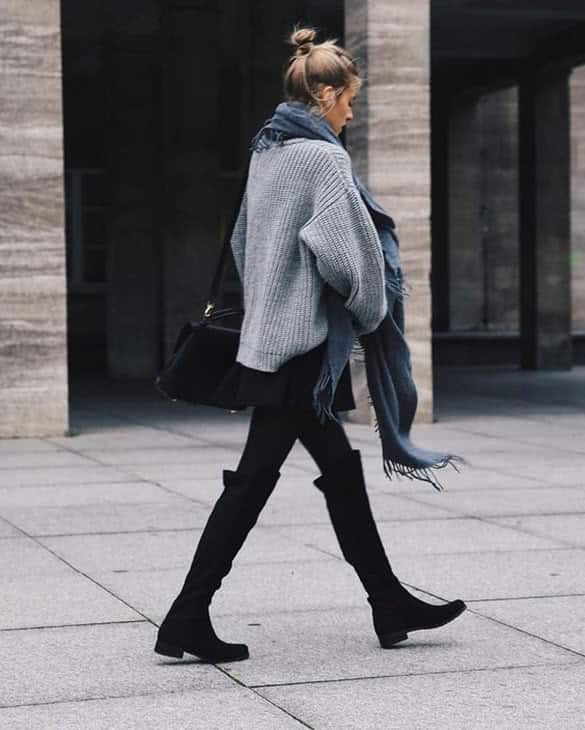 Over-the-Knee boots adds a sultry sexiness to your look. And they make you look instantly tall. They are great for those chilly days and will keep you warm both in the day and the night.
There are so many styles of Over-The-Knee boots in the stores. You can pick heeled boots or flat ones. You choose leather or suede.
They are also available in a range of colors, which makes it a bit hard for you to pick just the right pair. It's always best to go with black or neutral browns and greys. But to add a spot of color to your boots wardrobe, try a pair of red ones which will make your outfit pop. For extra zing try the laced-up ones.
4. Mid-Calf boots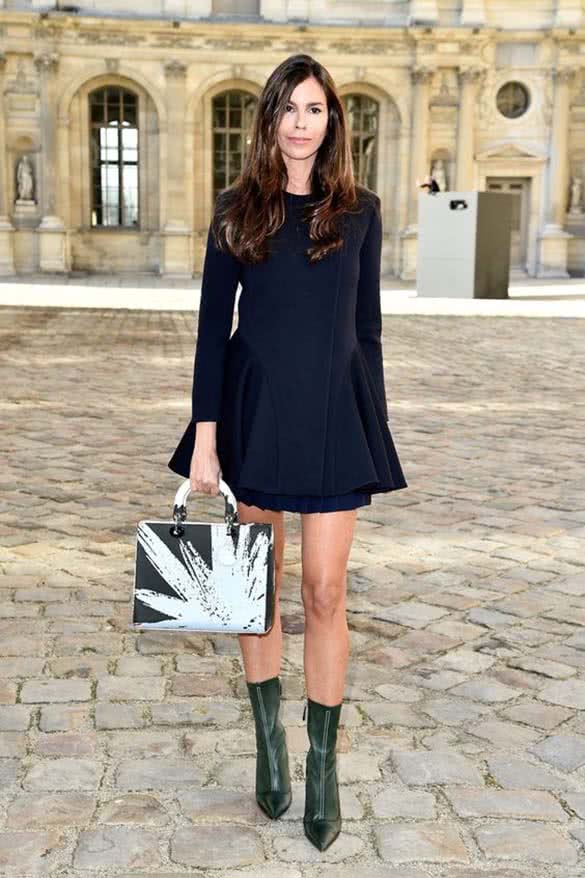 For those that prefer a higher length than Ankle Boots; Calf Length or Mid-Calf Length boots are perfect. Definitely one of the most popular trends seen this season, the Mid-Calf boot is essential if you have calves that prevent you from buying boots in longer lengths.
This style is versatile, a must-have in every woman's wardrobe and goes with numerous outfits to create a classic and stunning appearance.
5. Knee Length Boots
Every woman must own a pair of Knee Length boots and they should feature prominently in your collection. These are really easy to wear and can create a stunning and classical look so easily.
The Knee Length (or Knee-High) boots are versatile and can be combined with many outfits transforming you from drab to instant chic.
And these are definitely recommended for the colder months, keeping your feet nice and toasty.
Try classic colors like black, greys and browns but for that extra something try this season's reptile skin, steel toe caps or even ruffles along the length of the boots.
Get a pair in a chunkier heel and these boots will get you walking around town.
Admittedly, Knee Length boots are easier to wear and fashion than the longer Over-The-Knee kind! So go get yourself a pair…
6. Cowboy Boots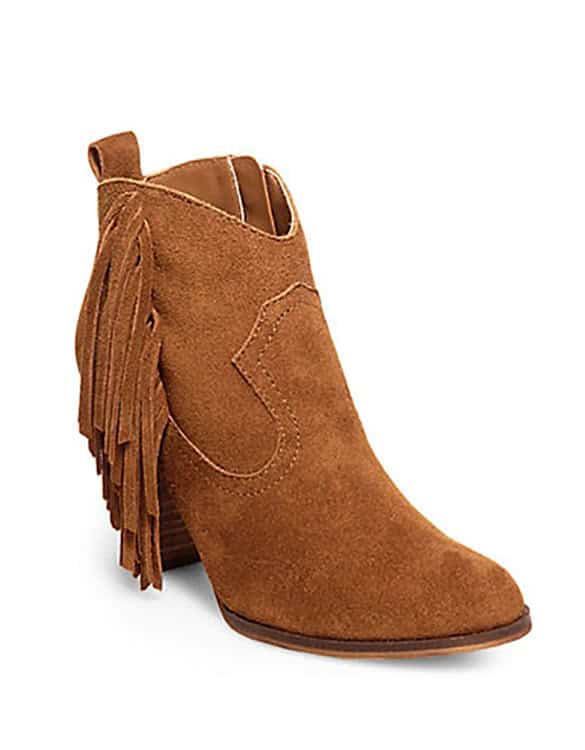 When you think of boots you think cowboys. This western rodeo look is versatile and stylish and can be paired with any outfit to set a trend. New styles include floral embroidery, patchwork leather and complete with studs, buckles and frills.
Try camel tones, dark hues or basic blacks in Knee-High and the popular Ankle Boot. These boots will give a rustic edge to your outfit or fit right in with your urban city girl image.
7. Snow boots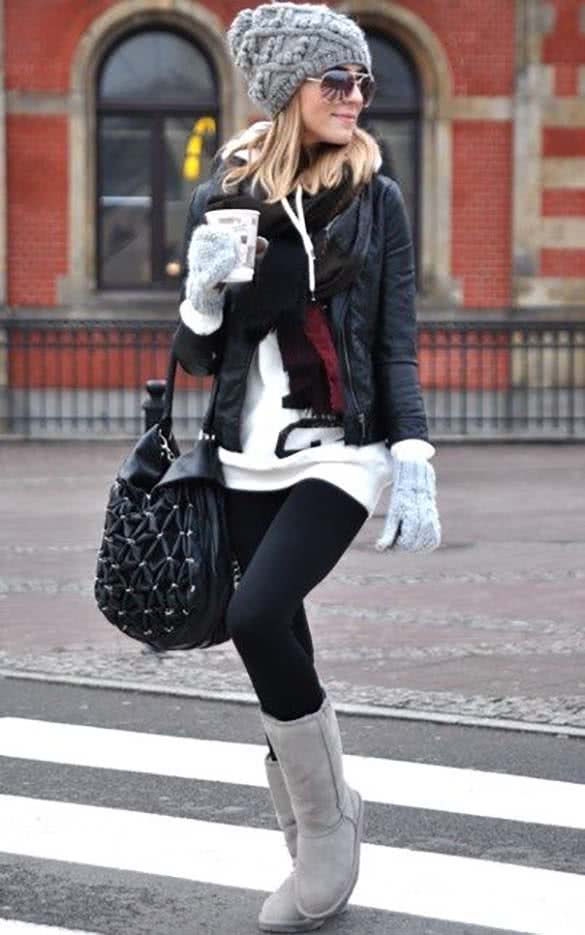 Snow boots are an important part of your collection especially if you live in regions where it snows. And one way to make a statement and look smashing is a great pair of boots which will also keep you warm , dry and stop you from skidding all over the snow or ice.
There are so many styles in snow boots that picking a pair or two can't be easy. But go for the ones that have a good grip on their sole and are waterproof.
For boots that you can wear with regular outfits, get the leather ones that look like regular boots but are made for snow.
8. Rain Boots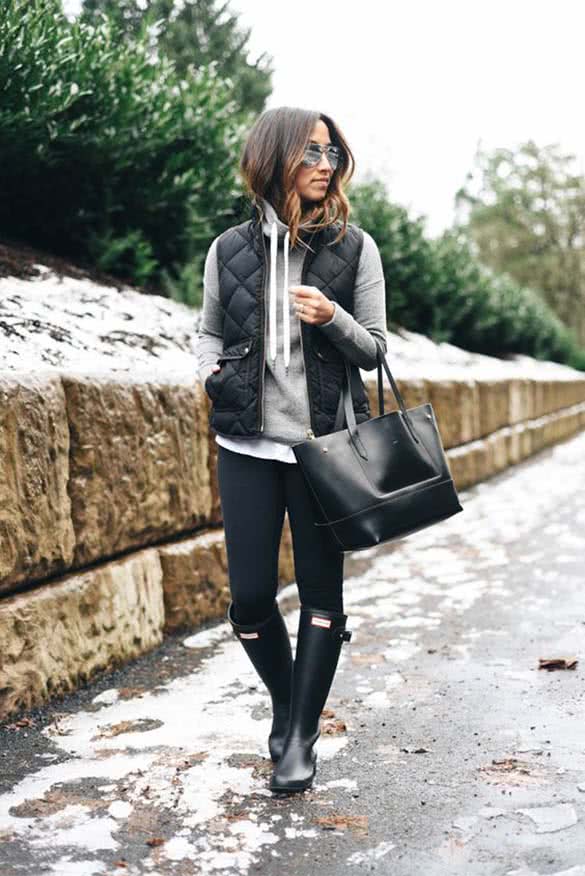 Rain drops keep falling on your head…..that's right! And while you have an umbrella and a rain coat to stop you from getting wet, what's keeping your feet dry and warm when you're sloshing through those wet streets?
Rain boots are another essential pair of boots that every woman must own. And you don't have to go for the boring kind anymore. Rain boots are available in so many styles and colors – from classic wellingtons to ankle boots and boots that can pass of as moto boots, in different colors, patterns and prints.
So get yourself something different…something exciting from the range of rain boots available, and add a pop of color and style to those wet rainy days.
9. Sock Boots
The latest trend seen on the street is the Sock Boot – a combination of boots and socks except that you're not wearing socks.
These tight fitting Ankle Boots are made from soft leather, suede or other soft wearable fabric that fits tightly around your ankle giving an illusion of wearing socks…and keeping you warm at the same time.
While normal ankle boots can abruptly cut of your length, sometimes in the most unflattering way, sock boots elongates the legs and totally gives you a sleek hot look by balancing out your hips.
Usually in chunky walkable heels, these boots seem to be a keeper for the coming year.
So there you go – a great list of boots every woman should own. What kind of boots do you own? Are there any staples that you would like to include in this list? Give me a shout out and let me know….