We all know that working out is healthy for us, right? But, we also all know, it is hard to find motivation to exercise. Here are some tips on how to get more motivated for your workout.
We have all had those days, where we keep telling ourselves that we are going to do the healthy thing and work out, but then the hours in the day go by, and we never do.
Then, we get less and less motivated. Here are some tips on how to get motivated to work out—and stay motivated to work out throughout the day.
1. Make a playlist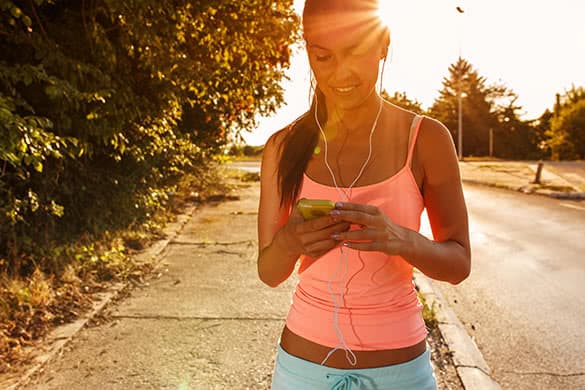 Music is the one thing that motivates me to work out, and keeps me motivated to keep me going during it. Make sure to make a playlist of songs that are going to get you pumped, that are high energy and will make you want to move. No one wants to work out to sad music.
Think about it this way: while working out, you have a designated period of time to listen to some great music that you love and to get healthy. It's a win-win.
Also, if you are nervous to go to a gym because you feel self-conscious, listening to music can really help with that.
2. Give yourself a healthy reward afterwards
Many people treat themselves after a workout. That is not what you should be doing though. Why ruin your healthy progress by giving in to a craving for something unhealthy?
What you should do is think of something healthy that you love to eat. There has to be something. Know that that is what you can eat after your workout.
One thing that I love after I work out is a smoothie. Whether I buy one or make it on my own, it is sweet and delicious, and I know it is healthy.
Don't deprive yourself after working out either; fuel up on something healthy so you won't binge out later. Make sure it is something you like, so you will look forward to eating or drinking it.
3. Know the positive effects it has on your body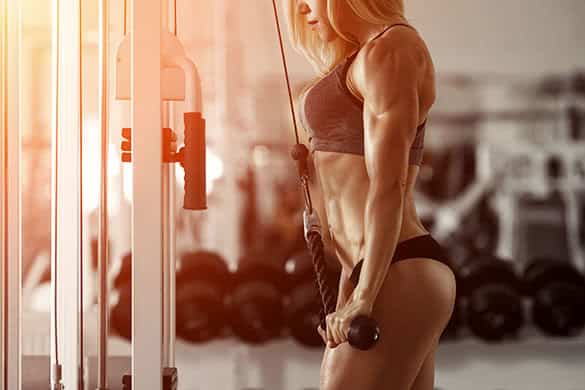 Before, and while, you exercise, keep thinking to yourself, "This is good for me; this will make me healthy". Even say it to yourself out loud while working out.
If you keep telling yourself this, you will remain motivated to work out.
Knowing that something is good for you will make you not want to stop. Exercise will lead to overall health and getting you the body you want. Keep telling yourself that and you will stay motivated.
4. Choose a workout you like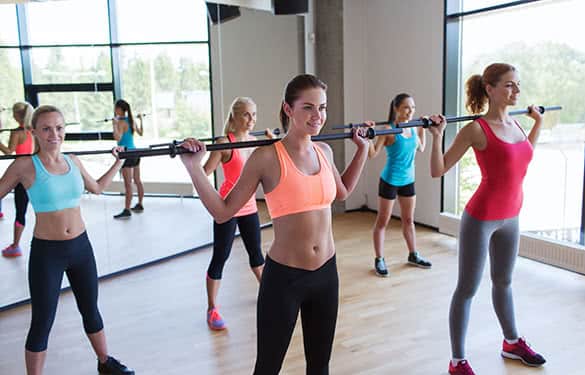 I recommend trying a workout class if you have the option to. This will get you motivated to go because you are paying for it (joining a gym in general will make you feel this way).
Also, if you like the class, you will be motivated to go back and try other ones.
There are so many forms of exercise. Don't want to try a class or join a gym? Do workout videos, go for nature walks, swim or even just dance around your house.
The options are endless. Find something that works for you.
5. Find a workout buddy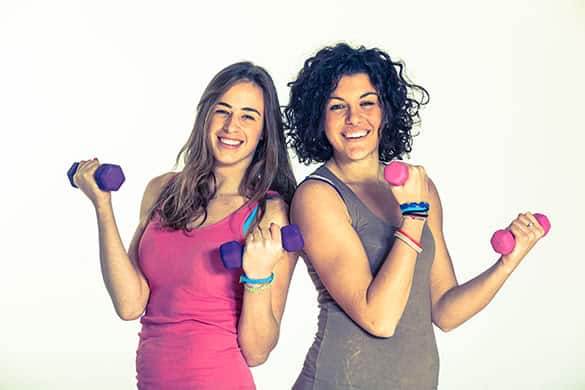 Finding someone to workout with will automatically increase your motivation to do so yourself because you won't want to cancel on them for the mere fact that you don't feel like exercising.
While exercising, you can also motivate each other to stay at it. It also is not boring whatsoever to work out when you have someone with you, especially when with a good friend or family member.
I work out with my mom, and I don't even realize an hour has gone by because we talk the whole time.
6. Don't put too much pressure on yourself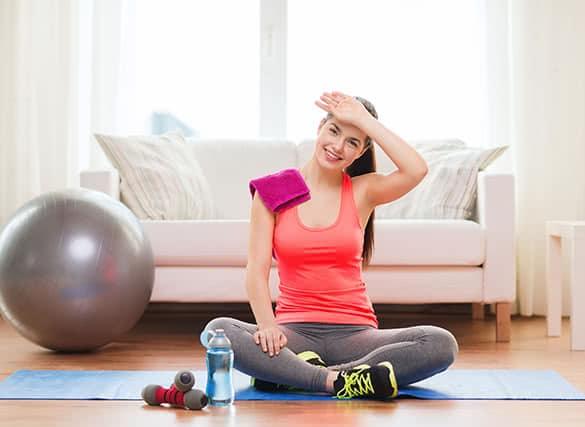 A lot of people make the mistake of going too hard too fast. They tell themselves that they have to go to the gym for two hours and do a hard workout; then, they get tired out and lose motivation after a week. It happens all the time.
Pace yourself with your workouts. Even if, at first, you only workout for 30 minutes three times a week, it's a start. Not putting too much pressure on yourself will make you not dread the workouts. The time you spend working out should only be a small fraction of your day.
7. Get some new workout gear
A lot of people find motivation when they buy work out clothes that make them feel and look good whether that be a new sports bra, sneakers, leggings or something else.
If it is something that is going to make you want to hit the gym , or to go for a jog outside, do it. This may sound vain and materialistic, but it is not. It is like wearing any new outfit and wanting to show it off—except, in this one, you will be getting healthy.
Do you have any other tips on how to get yourself motivated to work out? If so, share them below in the comments! Ladies, let's get healthy together.