Lacking ideas on aperitif drinks to serve to your guests? Here is a list of my personal French favorites to share.
It was after my second or third week in France that I was first introduced to this concept of having an alcoholic beverage before a meal. I had read about it in a fictional novel written by an Englishman about life in France, but it was during the first Christmas dinner spent with my in-laws that I first partook in this tradition.
This alcohol-before-meal concept is said to date back to the ancient Egyptian civilization. But it was during the mid-19th century, when French chemist Joseph Dubonnet introduced the aperitif tradition among the French.
The original wine-based drink that he concocted was meant to be a drink containing quinine, a medicine that was used to fight malaria. Since quinine is bitter, Dubonnet mixed up a formula of herbs and spices which was then mixed with quinine making it easier to drink. His wife loved the drink so much that she frequently shared it with her friends thus spreading the concept of an aperitif.
An aperitif is not just about the drinking: It is also a way to socialize and discuss all sorts of topics amongst family and friends before starting a meal. The drinks are mostly on the bitter side, which increases your appetite for the meal to come.
The Italians are also to be credited with popularizing the aperitif culture – or aperitivo as they call it. It supposedly started with the creation of vermouth during the late 18th century – a drink that was later largely produced by companies like Martini and Campari and sold to a wide customer base.
Any drink can be served as an aperitif. In this list, however, I would like to share the cocktail drinks that are more commonly found in France.
1. Kir
This is often referred to as a ladies drink as it is on the sweeter side. The kir is normally a mix of white wine and a fruit-based liqueur. The most common liqueur used for this is Crème de Cassis or blackcurrant liqueur. There are many other flavors of liqueur generally offered in restaurants or bars in France to have with your kir, such as Crème de Mûres (blackberry) or Crème de Pêches (peach).
The normal measurement is 1:9, meaning 1/10 of liqueur to 9/10 of white wine. But of course, if you prefer it sweeter, feel free to add more liqueur.
2. Kir Breton or Kir Normandie
These are version of kirs that use cider instead of white wine to mix with the liqueur. I like them very much because they are very refreshing as the cider gives it that extra edge.
3. Kir Royal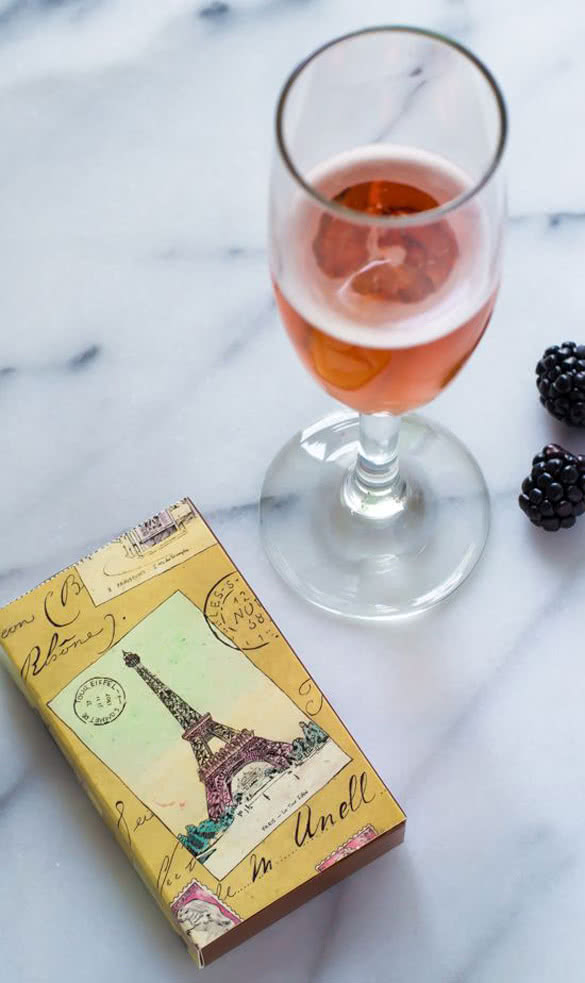 As the name suggests, this kir includes champagne. More of a celebratory drink, Kir Royale is an excellent aperitif to have before a memorable meal.
4. Rosé Pamplemousse
This is quite similar to the kirs, but it's a drink that mixes grapefruit liqueur with Rosé. It's absolutely perfect for the current summery weather.
5. Americano
No, this is not the American style coffee. The Americano is a cocktail drink containing campari, sweet vermouth, and soda. You can find this in some French bars or restaurants.
6. French Monaco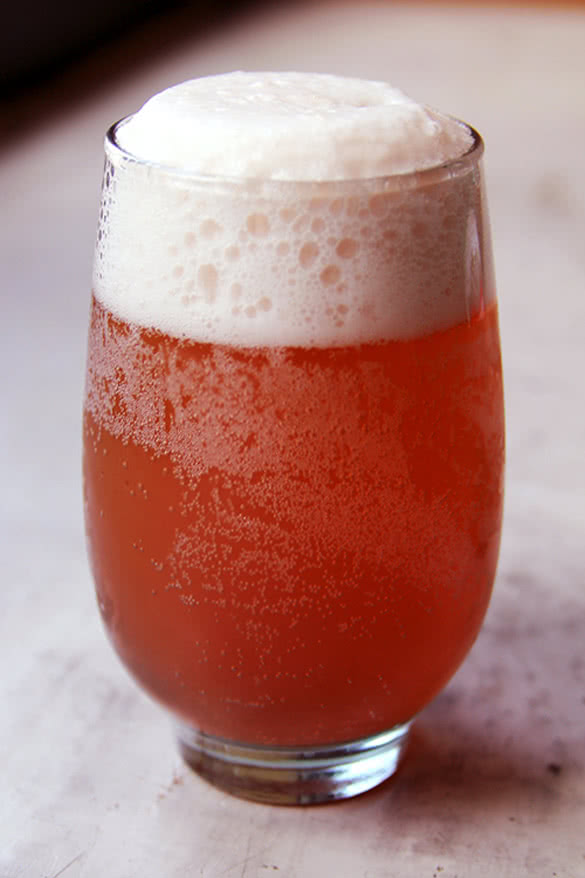 What I really like about this drink is that the alcohol content is light; it's perfect as an aperitif drink when you're having an empty stomach.
It consists of 1 measure of pomegranate syrup, 2 measure of lemonade, and 6 measures of blonde beer.
7. Suze
Suze is a French bitter that you can drink neat or mixed with soda. My father-in-law likes to have it with orange juice.
8. Pastis
This anise-flavored liqueur is usually diluted with water before drinking. It is quite similar to the Greek ouzo. Because of the anise, it is also good for curing digestive problems.
9. Calvados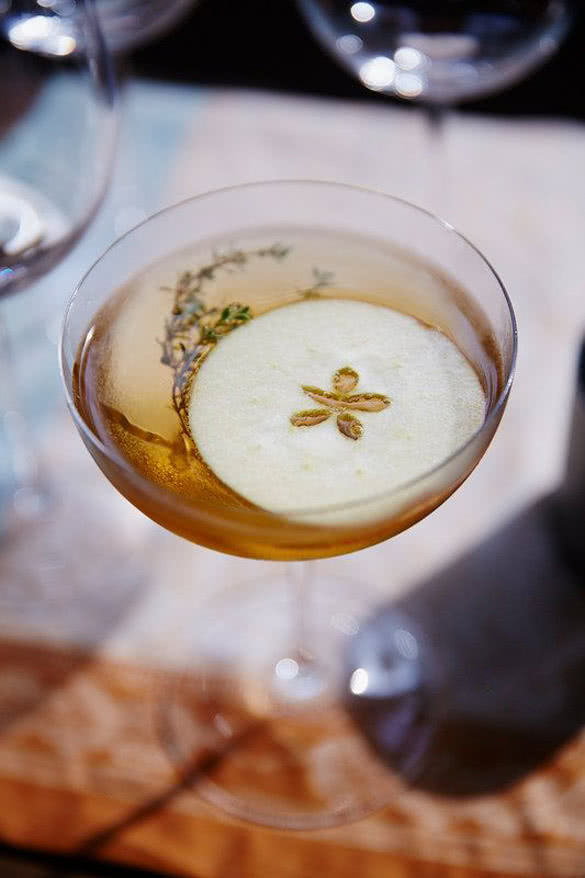 Calvados is an apple-based brandy largely produced in Normandy, which is famous for being the region of apple producers in France. It can be drunk neat or with ice.
10. Bénédictine Cocktail
This is a fantastic cocktail that I tried while taking a break at the café of the Bénédictine Abbey in Fécamp. Bénédictine is in fact a herbal liqueur with medicinal value.
This cocktail basically consists of 1 measure of Bénédictine DOM to 4 measures of grapefruit juice. Heavenly!
So there you are: Some French aperitif drinks to try out. Don't forget to say chin chin while clicking your glasses; it's the French way to say cheers.