Whether you love a Scorpio or just the traits of them, here are the 5 best places to travel to bring out the Scorpio in anyone.
Sexy. Determined. Powerful. Intense. These are just a few words to describe the personality of Scorpios. Their big personalities and huge ambitions push them to the limits – you have to keep your Scorpio interested! If you're lucky enough to snag one, here are the five best places to travel with Scorpios to bring out the awesomeness of the sign and guarantee a fantastic time.
1. Beggin' for More in Morocco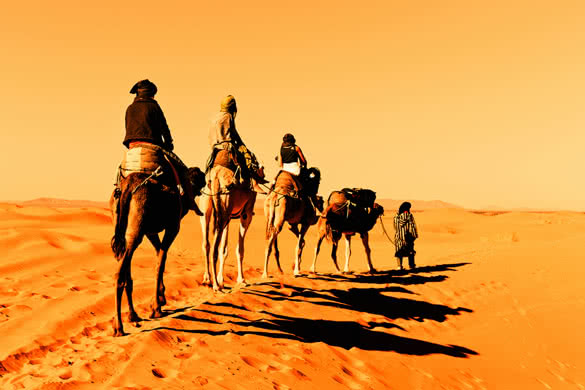 When most travelers holiday in Morocco, they hit the big triangle: Marrakesh, Essaouira, and Toubkal Massif. These popular spots mean lots of tourists and all the trappings that come with areas rife with tourists. There's much more to Morocco – especially for Scorpios who value privacy and intimacy. The sand dunes of the Sahara, especially the Erg Chigaga, are a visually stimulating and stunning alternative to the markets and spice stores of a traditional Moroccan trip. While you may wish to start your journey in Marrakesh with these sensual delights, keep it to a day or two before driving south to where the road ends.
About 60 kilometers south of M'hamaid, your adventure begins with either a 3-5 camel trek (which is handled by an expert guide) or a 2-3 hour 4×4 drive with a professional driver. Both offer fun and excitement but depending on your schedule and comfort with animals, there is a choice to be made. You can also opt, through many travel services, to combine both – trekking only one way or doing evening sunset treks on camels to camp in the dessert.
From Bedouin style camps with rich carpets and dramatic colors, which will call to your Scorpio, to luxury accommodations, you can stay in or near the most impressive dunes in the world. The ripples of sand, black sand desert, and whirlwind dusts are something foreign to many of us. Scorpios are ruled by water – but it's more "still waters run deep" than "the sea was angry that day" – making this sandy sea a perfect backdrop to the Scorpio's vacation. A landscape like this calls for contemplation and deep conversation, which Scorpios love. What better place to contemplate and take in the sights?
For the perfect night, plan on camping in the desert and pack fresh fruit, nuts, favorite beverages, and sketch pads and watercolor pencils. Rather than take traditional photographs, spend the evening drawing what you see, and possibly posing for each other – anything can happen in such a beautiful, private place!
2. Cuddling on the Cook Islands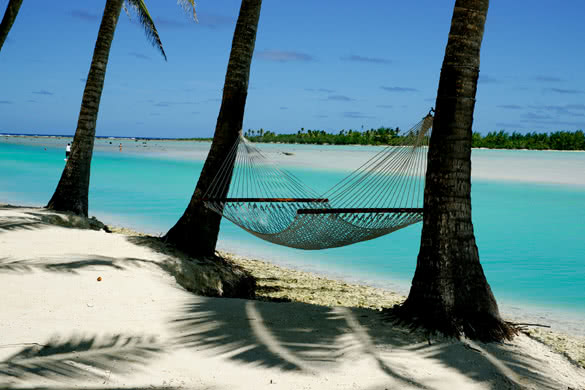 Scorpios are people of conflicted personalities. Not only are they competitive and lusty, but they are caring and devoted lovers who cling tightly to the partners who can keep them most interested. When it's time for you and your Scorpio to get away from it all, consider a multi-day retreat to Aitutaki, the quieter of the Cook Islands.
Beachside bungalows with access to beautiful lagoons, tropical mountains looming in the background, and open floor plans combine privacy with the beauty of this natural paradise making it a perfect lovers retreat. Truly unplug by enjoying accommodations with no internet, phone, television, or any other modern distractions. Instead, stay in bed late, make love, or cool off in the beautiful waters. Spend time reading and talking… your Scorpio has an insatiable curiosity and wants to know more about you. After a sunset walk, head out for a romantic dinner and then remember that your bed is waiting for you when you get back to your bungalow – and not because it thinks you're tired.
The Cook Islands are a popular honeymoon destination and many resorts and hotels are adults-only to allow couples to enjoy each other without the noise and activity of children. Of course, your Scorpio is also competitive and needs something else to do – that's the way with the sign of the scorpion.
There are a variety of activities available on Aitutaki from fishing (including deep sea and spear) together to see who gets the best catch, snorkeling where you race each other to get to the beautiful reefs first, to evening parties with fire dancers. To keep your probing, ever inquisitive Scorpio on his toes, consider booking a cultural tour to see what real life outside of the resort looks like.
3. One Night In Bangkok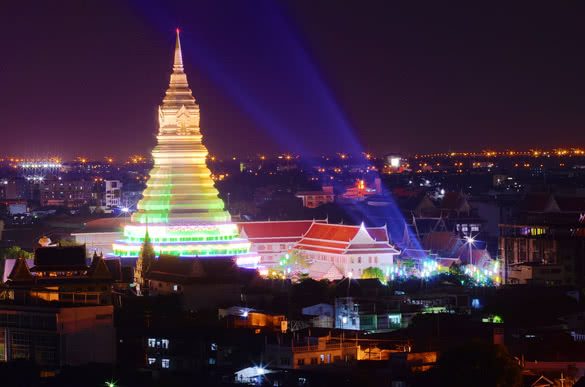 Maybe your Scorpio is more of the fierce competitor on vacation, seeking the thrill of extreme sports. Being resourceful and intuitive, it's never a good idea to bet against a Scorpio. But what about with one? Besides the many sensual delights of Bangkok you can get your adrenaline pumping by buying ringside tickets to watch Muay Thai boxing. The atmosphere is electric with the excitement of the crowd, all the chatter in Thai, and the smell of competition on the air.
If boxing's not your thing, or if you need more adrenaline after watching a match, be sure to check out the live music scene in Bangkok to dance the night away. From upbeat folk music to heavy metal, most genres have a home in the city. The best way to find a place that will suit your tastes is to ask at your hotel or, better yet, ask a cab driver – he has his hand on the pulse of the city.
Your sexy stay in Bangkok would not be complete without splurging on clothing at one of the city's many haberdasheries. Scorpios love powerful red and serious black so find some fabric you love and have something made – it's worth the price!
4. Fantastic Fiji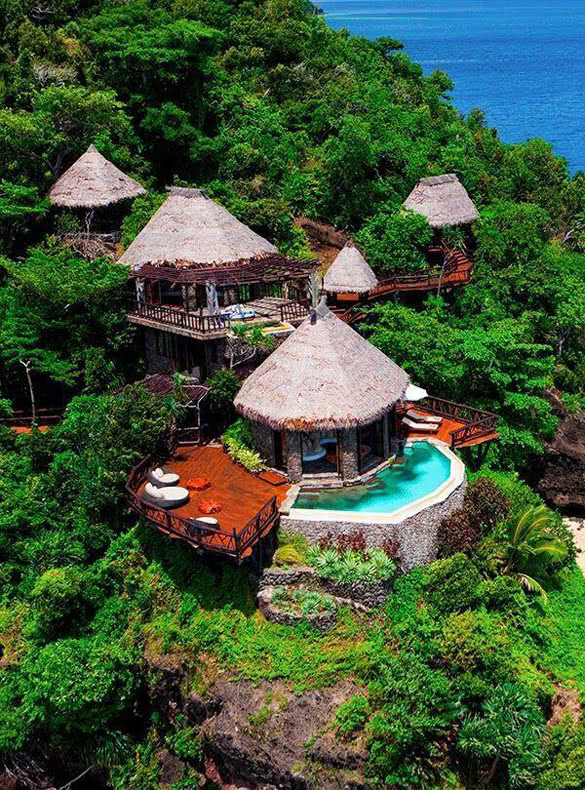 With 333 islands to choose from, your Scorpio might want to make a list and scientific decision before buying tickets but Taveuni is definitely where you want to go. Known as the garden island, Fiji's third largest island is home to most of Fiji's indigenous flora and fauna.
The island will keep your dichotomous Scorpio happy because it is one of the best places to travel with someone who loves both lazy lounging and active excursions. With amazing natural waterslides, beaches and waterfalls, you'll want to pack your swimsuits and sunscreen and take advantage of casual swimming.
There is also magnificent underwater scenery – be sure to book time to visit the Rainbow Reef. Bouma National Heritage Park is home to three beautiful waterfalls, the first of which is a simple walk. The other two provide much more challenging hikes, which your Scorpio will love racing you on and then enjoying a swim as a reward for the hard climb.
There are ample opportunities for hiking, kayaking, golf, cycling and other activities that will exercise your body as well as great ways to expand your mind. From learning about how black pearls are harvested to exploring the rich rainforests while taking a walking tour in them. Take advantage of the myriad tours and excursions to get the most out of your days while you spend your nights over romantic dinners and sunset walks. It rains often in Fiji as it is a tropical region, which guarantees some quality time in your room.
Because of the geography of Fiji, it is possible to do excursions to other islands, but Taveuni has everything you could ask for. In addition to the activities mentioned, the food is excellent with exotic blends of cuisine – European, American, Pacific, and fusion. But it's not just the high quality food, it's the awesome places you'll eat it like on Audrey's Deck (coffee and cake anyone?) or barefoot on the deck of a guest house. There are only six restaurants on the island but the diversity in the food is enough to keep things interesting with the menus changing to match whatever is fresh and available.
5. Bodacious Belize 

The Mayans have left their mark on Belize, but little else has. From the unspoiled white sand beaches and balmy waters to the beautiful underwater caves you can tube through while seeing natural wonders, there is much to keep your inquisitive Scorpio intrigued in Belize.
Because Scorpios love to learn, book a Belizean Tamale tour and learn how to make the delicious food, which is a labor intensive process filled with fresh ingredients. Enjoy the fruits (or vegetables) of your labor after the tour when you get to dig in and enjoy the tamales.
The most active of these locations, Belize offers many traditional vacation activities like horseback riding and kayaking as well as zip-lining, waterfall rappelling, and diving. Your Scorpio will love the adrenaline high of these intense activities.
One of the best opportunities of this destination is the option to visit Mayan ruins. While not necessarily religious, Scorpios tend to be drawn to things mysterious and mystical, which the Mayan civilization lived and breathed. Take some time to explore the nooks and crannies of ruined temples and imagine the past dwellers living their lives – a life so far removed from that which we live today.
Whether your Scorpio is looking for a staycation where you stare into each others' eyes, an adventure where you stare into your deepest fears (and conquer them), or a glance at things foreign and historical, you now have five awesome ideas for vacations that will rock your Scorpio's world. Which of these will satisfy your Scorpio's desires?