Who says date night has to be expensive to be good? Ditch those diamonds; here's why budget date nights with your S.O may be better than splashing the cash!
Whether you've met someone online or that hunky colleague from work has asked you out, going on a date in today's world can be expensive, with recent findings showing the average cost of a date in London to be as high as £87!
Like any date, we want to have a good time, enjoy time with our crush and bag that second date. But do we really need to make it rain to send sparks flying?
Let's take a look at why budget date nights may be better than expensive wining and dining.
It doesn't break the bank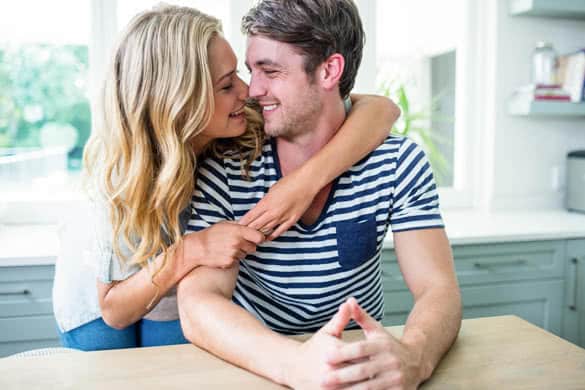 This is the most obvious. With rising costs of living and bills to pay, budgeting in today's world has become somewhat of an art form. But that doesn't mean date night can't be good!
In a world of dupes, life hacks and Pinterest boards, there's a whole plethora of information and ideas out there to make date night on a budget enjoyable. We lust over products we want but can't afford, so we look for a substitute that's just as good, if not better, for a fraction of the price. The same can be applied to dates.
One of the many perks of social media is there are whole pages dedicated to all things budget and DIY, from interior decorations and meal prep to dating. So you can have a good time and still have enough cash left over to pay the rent!
More time to concentrate on each other
When we're on a date, there's always some level of expectation attached. We want to get along well with our crush and for the date to go well overall. However, there can be so much expectation that everything has to be completely "perfect", that the date turns in to a complete disaster.
The truth is nothing is perfect and the more expectation we put on something to be, the more likely it is to go wrong.
Of course, there's always going to be expectations on a date. That's natural. But if you and your date choose a more laid back get-up, like grabbing a coffee or going to a movie, the expectations aren't skyrocketing like it would be in a Michelin star restaurant. You can relax a little more and get to know each other better, which is what a date is all about.
That and it saves us digging out the ball gown! Most frugal date nights mean smart casual or full-on casual clothes, which is a heck of a lot more comfortable than five-inch heels that will kill your feet long before the night is over!
It can be more romantic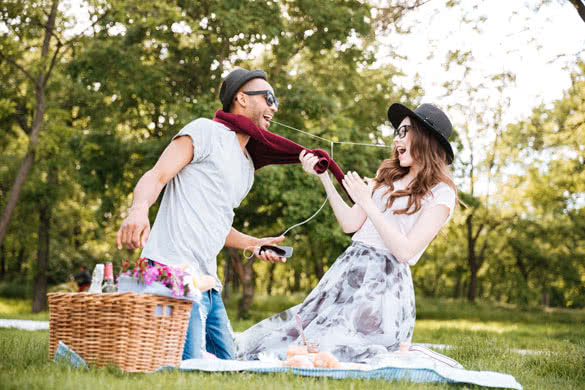 It's safe to say most of us aren't billionaires. So renting out that luxury yacht if you haven't got the funds won't do you any good, for your self-esteem or your budget!
If you're stuck in a rut for date ideas, some of the best places to go are not only inexpensive but can be so much more romantic too! Here are some ideas just to name a few:
A bike ride
A nice stroll/picnic in the park
Stargazing in the back of a truck with blankets
Have a movie night/binge-watching a Netflix series together
Go for a drink in a rustic coffee shop
Go dancing
Visit an art gallery/museum
Study date (if you are students)
Go out for a drive
You don't have to spend a truck load of money to enjoy a good time with your date. If anything, it's the smaller, more frugal days or evenings out that can pave the way for more romance to form, as well as keeping your bank account healthy!
It's the little things
I know this sounds cliché, but it is true when they say romance doesn't come with a price tag. Yes, there can be nice and romantic gestures in material things whatever the price, but you can't buy someone's affection. Also, a lavish outing doesn't automatically guarantee your date will agree to go out with you again.
It is truly the little things that can make the most impact. It could be your date gifting you some hand-picked flowers (The Longest Ride, anyone?) or taking them somewhere you know they'll love, like a flea market or an art class. It'll show your date you take notice of their interests, which in turn shows them you are thoughtful and actually care about them rather than their paycheck.
There are so many good date ideas for a budget that in some ways, it gives us the chance to be a little more unique and put more thought into how we're spending time with our crush. A little thought can go a really long way!
You'll be making awesome memories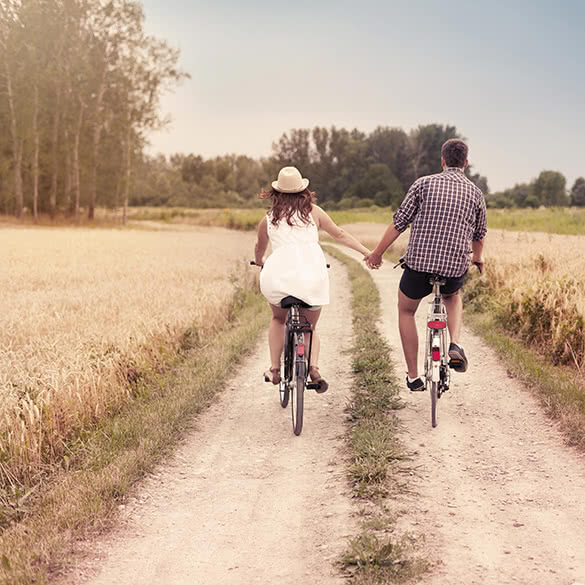 Whether it's your first date, you have been dating for a few months or have been married for years, what everyone wants to do is have fun and enjoy their date's company, leaving us with some fond memories to look back on.
Yes, you can have the most expensive champagne or an exclusive helicopter ride (I'm not going to lie, I wouldn't say no to that!) but if you don't enjoy each other's company then whatever the date entailed, the memories won't be great.
Don't worry if you're on your date and something goes wrong (unless they're rude, horrid, or it really isn't going anywhere in which case, get out of there!) like your pottery class place was double booked or there are no more spaces in the movie theatre car park. Laugh it off, mull over other places to go with your crush and see what happens! Make it an adventure, rather than a strict plan gone wrong.
One of the best dates I went on was when our plan for the evening completely fell through for those very reasons! We ended up grabbing a burger and talking for most of the night, both agreeing we enjoyed that more than our original plan anyway!
We not only saved a bit of money, but we had a much better time for it as well!
Wishing you all very happy budget dates and if you have any more ideas for date night on a budget you want to share with us, let us know in the comments below!