Lots of baby products, such as baby lotion, have plenty or allure for adults too. But are they good for them? Can their effect be the same as in regular products made for adults? Read on and find out!
Well, it's not bad for them. And that's for sure.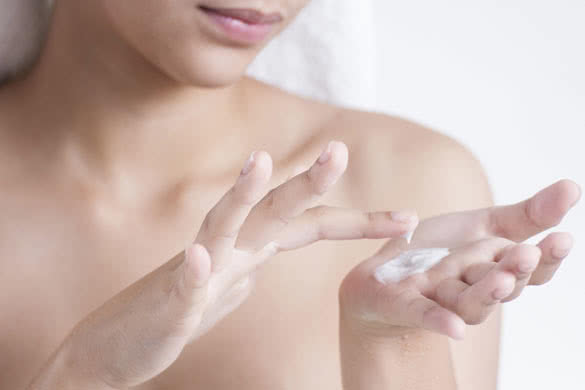 Baby lotion basically is a chemical and alcohol free lotion that can moisturize, protect and nourish your babies' skin, and if it's good for your baby it's most definitely okay for adults to use too.
As a matter of fact baby lotion may in fact be the perfect product for people who have really sensitive and delicate skin, because of its mild formula that's appropriate even for new born babies.
Some baby lotions have gentle aromas such as lavender, honey, vanilla and such.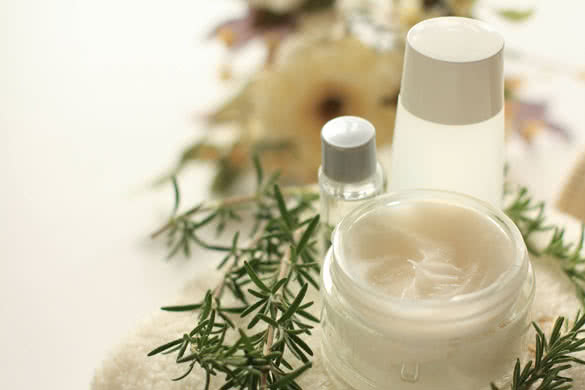 They're easy to absorb and leave the skin looking healthy, moisturized and smelling like a skin of a clean baby, which is a huge part of the appeal for many people who opt for baby lotions instead of the ones made for adults.
Baby lotion forms a protective layer over the skin which means it keeps sensitive skin from getting dry or irritated.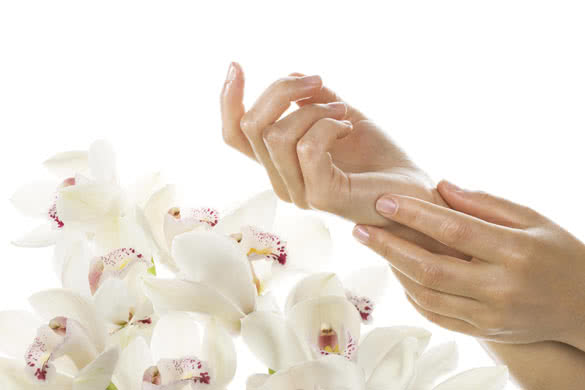 It rehydrates dry areas and is especially effective for chafed skin or eczema because it makes the skin soft and supple.
Some other advantages are that it doesn't sting if you rub it over open wounds or cuts, nor even if you get a bit of it in your eye due to the fact that it's extra mild – so it's safe to use as a make-up remover and also quite effective.
One other thing is guaranteed. It's hypoallergenic which is extremely important, especially if your skin is prone to break-outs. Oh, and talking about break outs there's one other use for it – baby lotion makes for a great stretch mark cream!
Next to all these things that prove that baby lotion is actually really great for adult use, there's one more thing that might tip the scales in its advantage, and that's price!
Generally speaking most baby lotions, even those which are made by recognizable brands, are a real bargain compared to the prices of regular moisturizing lotions and creams made for adults. So, if you really think about it, it's kind of a full package.
13 thoughts on Revealing the Truth: Is Baby Lotion Good For Adults?
I always thought that baby lotion is good for soft female skin. I find your text really useful, thanks for sharing the information.

Thanks for the advice…I'll go for Johnson baby this week

I have use baby lotion for years now it has done any harm infact it done me wounders

I've been using Johnsons Baby Lotion since I was born, to this day! It has done me wonders, so gentle, hydrating, lightly scented, and just amazing. My go to-cant-live-without-product! :D <3

Baby Lotion works wonders. Due to exfoliation and baby lotion all of my female friends when introducing me to other girls comment on my soft face and hands. Overall baby lotion is great for your skin.

thanks for this post…i started using baby oil a couple of weeks ago.. also changed my washing liquid..and have a rash on arms legs torso chest boobs..i didnt think it could have been the oil.but stopped using it .im mid 40's and never had an allergy like this…am getting a lot of night sweats so maybe a sweat rash…so back to my oil i shall go… thanks girls xxx

I have always been looking for a product that I could use as far as lotions and body washes. I'm not naturally sensitive to products but I hate to use chemcials on my skin and hair. I have recently switched to baby lotion and baby wash and it has been the best thing I've ever done. It nourishes my skin without all of the harsh chemicals of the 'adult' products. I wont ever switch back! <3

I'm really happy for the information on this site. I just spoke to my dermatologist about my pomade which makes me sweat a lot and she advised me to used baby lotion or Vaseline lotion.
And reading the essence of baby lotion for adult, I'm so grateful. Thanks

I don't know what i can say but this is really great, i was thought of buying one but i saw to find out first if it is good for adults too, my skin is very sensitive i have to go for one ,, right tomorrow . THANKS A LOT.

I have recently used this product and it is really good for skin I have never thought that J&J product would make my skin so soft

Waoh!! Great to hear this,i have been switching to one cream to another I ended up either d cream darken me or whiten me beyond ma imagination and I dnt real knw wat the perfect cream to switch to both with the comments seeing here mehnnn…baby lotion n soaps here I come!!!

I HAVE BEEN USING AVEENO BABY LOTION FOR 12 YEARS NOW…ON MY FACE INSTEAD OF ALL THOSE EXPENSIVE LOTIONS… AND MY SKIN IS GREAT!

I too have been using it, on my face and body, I can't get enough of it, the smell and feel as lovely.. it's great for removing make-up too.. just love it!