Lush rainforests? Check. Stunning, crystal clear water? Check. Adventure at every turn? Check. Belize truly has it all covered for an unforgettable vacation.
When people think of tropical vacations, they probably think of the Bahamas, the Virgin Islands, or possibly even Mexico. Perhaps you should look a little further south to the small country of Belize.
Lush, tropical rainforests, beautiful, crystal clear waters, and a variety of adventures await travelers looking for something a little different than all-inclusive hotels and nightclubs that rock until the break of dawn. If you're looking to experience nature at its finest, or maybe check out some ancient Mayan ruins, then look no further than Belize.
Belize is the only Central American country where the official language is English, which may be another benefit when traveling. It's bordered by the Caribbean Sea and has one of the lowest population densities in Central America. But what Belize doesn't lack is an abundance of marine and land animals making it a truly diverse natural adventure. There are also many cultures that make up this small country, creating an experience unlike anything you've ever seen before.
Here are some of the top things to do in Belize:
#1 Lamanai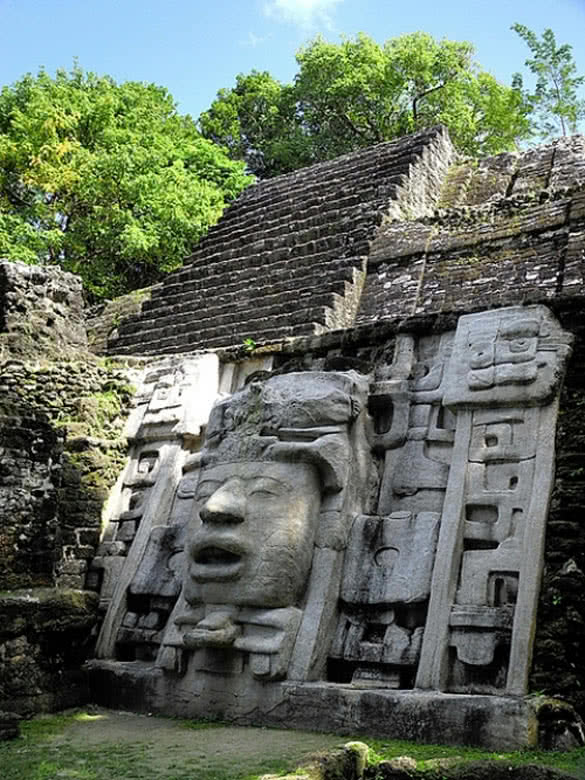 You didn't think all the Mayan ruins were in Cancun, did you? Belize is known for having some of the most amazing Mayan sites – and Lamanai is a great place to visit if you're interested in walking amongst ancient ruins. It's is situated on the New River Lagoon and can be reached by water taxi, which in and of itself sounds pretty cool. You can also get there by land, so don't worry.
The name "Lamanai" comes from the Yucatec Maya language and means "submerged crocodile" because of its spiritual ties to crocodiles, which are fairly common in the area. You'll probably have a chance to see one chilling out by the river bank. What one thing that makes this site different to others though? It was the longest-occupied Mayan site in the world.
#2 Hol Chan Marine Reserve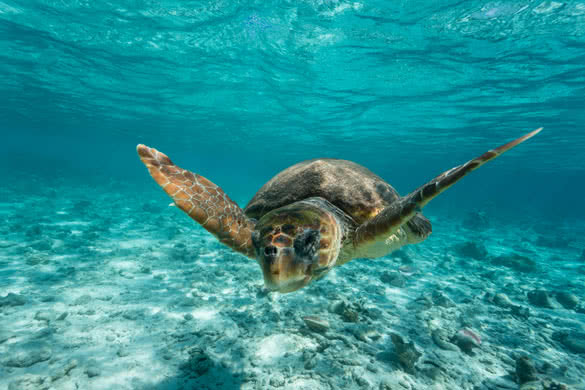 The Hol Chan Marine Reserve came about thanks to the community's concern about destructive overfishing and diving in the area. It's a beautiful reserve that protects the habitat and the creatures in the surrounding areas and is well worth the visit. You can snorkel, go diving, and see beautiful reefs and sea creatures such as sand sharks, sea turtles, sponges, and more.
The reserve is separated into four distinct areas, one of them specifically for nurse sharks and rays. The sharks and rays come right up to the boats expecting the fish that the guides often feed them. They are also receptive to snorkelers and human interaction, many coming right up to you and inviting you to touch them. While they're very friendly, it's often in their best interest for you not to touch them, though it might be hard to resist the temptation when they're brushing up against you as friendly as can be.
#3 Belize Zoo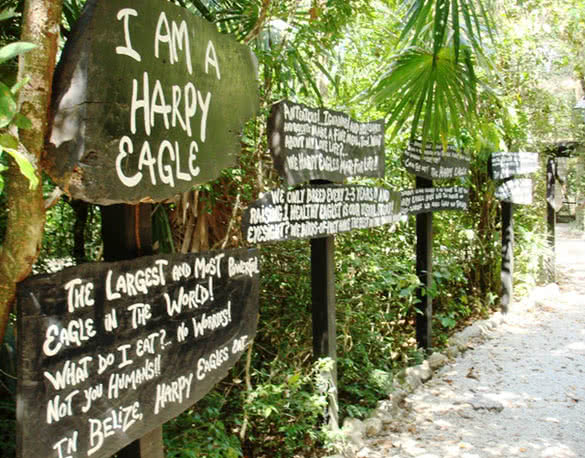 If you want to get up close and personal with the animals native to Belize, without running into them in the wild, perhaps a trip to the Belize Zoo is for you. It's a small zoo and it only showcases animals that are native to Belize in their natural habitat. Many of the animals were orphaned, rescued, or rehabilitated after injuries.
Because the animals used in making films and documentaries were often left homeless once filming ended, the zoo was created in order to provide them with a place to live. At first, it was a backyard zoo, but soon after, it grew into a dynamic wildlife education center, allowing visitors to Belize to learn about the wild animals that inhabit this great country.
#4 Dive the Blue Hole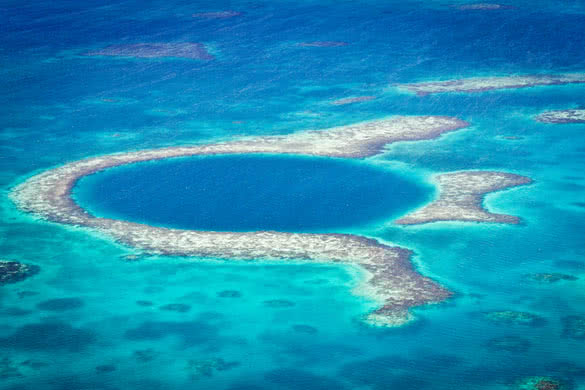 If you're a scuba diver and happen to be in Belize, you can't miss out on diving the Blue Hole. Jacques-Cousteau made the place famous by declaring it to be one of the best diving spots in the world; many divers have since trekked out to Belize for a chance to dive in the Blue Hole, and once you hear about it, you'll know why.
The Blue Hole is an almost perfect circle that is over 1,000 feet across and 400 feet deep. Reefs surround the hole, which is a great snorkeling experience for those who aren't experienced divers. If diving is your thing, you will want to go down into the hole – and you're able to do just that. You can dive down to about 130 feet though at about 120 feet you can see the stalactites and other rock formations, which were created when the cave wasn't buried under water. Seriously, how amazing would that be?
#5 Explore the Lost World Cave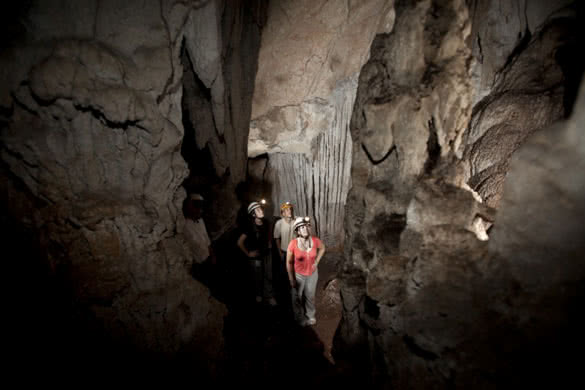 The history of Belize will astound you, and the fact that you can get up close and personal with ancient relics will simply blow you away. While Cancun is better known for its Mayan history, Belize has its fair share of relics as well – many of them found within the caves that are also beautiful to tour in their own right.
In the Lost World cave, you not only get to hike through the jungle and explore a stunning cave, you also get to see actual ceremonial sites of the ancient Mayas including fire pits, pottery, bowls, relics, alters, wall carvings, glyph writings, and actual skeletons of sacrificial victims – all of which are more than 2,000 years old. If one cave isn't enough for you, don't worry because there are many more.
Another great cave with Mayan artifacts inside is the Actun Tunichil Muknal. Be prepared to wade through some deep water and lose your shoes inside the caves (to protect the artifacts) for this one, but trust us, it's worth it.
#6 Drop Down into a Black Hole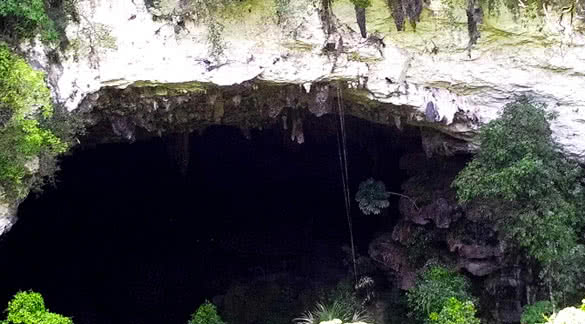 The Black Hole Drop is not for the faint of heart, but if you're an adrenaline junkie, you won't want to miss this. The drop is exactly what it sounds like: It starts out with a vigorous hike to the mouth of the "Mother of all Caves," Actun Loch Tunish. Once you're there, you head to the edge of a giant sink hole that sits 300 feet above the basin below and 200 feet above the rain forest canopy.
While the hole itself isn't really black, it appears that way from where you stand and that's exactly where you're going to drop. Using rappelling lines, you descend down into the basin below. According to one site, the first 10 feet provides the initial adrenaline rush, the next 200 feet provide for some amazing views, and the last 100 or so feet take you down through the rain forest canopy. You better leave your fear of heights at home for this adventure!
#7 Explore Waterfalls Deep Inside Caves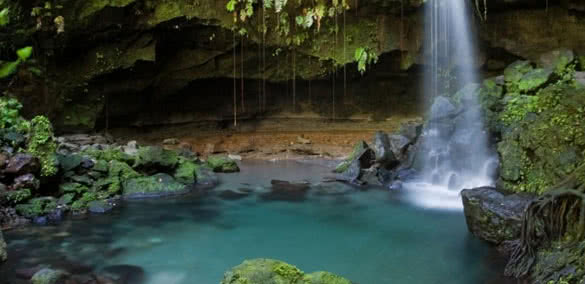 Who doesn't love waterfalls? Mother Nature really went above and beyond when creating waterfalls and if you're like any normal human being, you just can't help but be awed by their magnificence. If you find yourself yearning to be in close proximity to waterfalls, perhaps a hike through a cave filled with them is exactly what the doctor (or tour guide) ordered.
Explore the beautiful crystal and limestone formations high above ancient ceremonial grounds. You will explore and conquer six different waterfalls – and then decide whether you want to jump down off the waterfalls into the crystal clear pools below or be lowered down on a belay. The choice is yours. Personally, we choose jumping down them, but to each their own.
#8 Go on  a Jungle Tour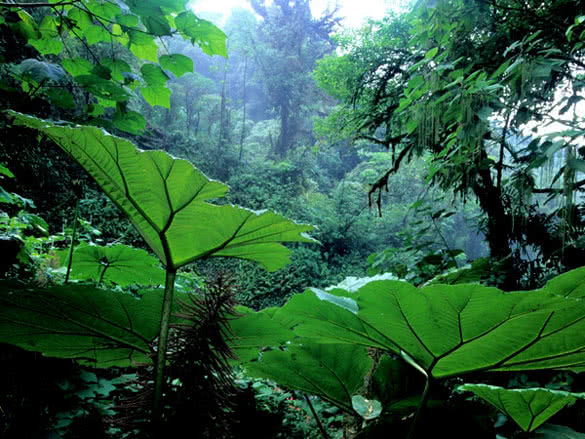 Depending on how crazy you are, there is a wide variety of tours for you. You can go on a simple jungle trek during the day, experience a jungle safari after dark, or, if you're really gutsy, look into an overnight jungle exhibition.
Bushmen will guide you through the jungle and teach you everything you need to survive in the wild. No tents are allowed as you are taught how to build your own shelter. They may bring a little food for you, but for the most part, they will show you how to find your own and then how to cook it yourself. Along with the basics, they will also explain all-natural medicines and remedies that can be found out in the jungle – which you just might need after two full days and one night out there.
If you're not interested in experiencing life in the wild, you may prefer to sit back and enjoy a safari where you can see monkeys, boar, and many more critters, while still going back to your hotel to sleep in a cozy, comfy bed at night instead of a shelter you make yourself.
#9 Zip Line Through the Jungle Canopy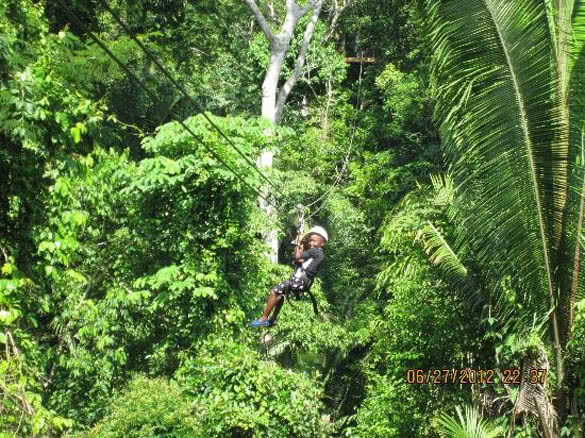 The rain forest is breathtaking all on its own, but can you imagine experiencing the jungle canopy from high above the ground? If you're not afraid of heights and the idea of zip lining appeals to you, there is no greater place to experience that than Belize.
Fly high above the jungle, soar from tree to tree, and appreciate everything that nature has to offer while experiencing an adrenaline-fueled ride you won't soon forget!
#10 Cave Tubing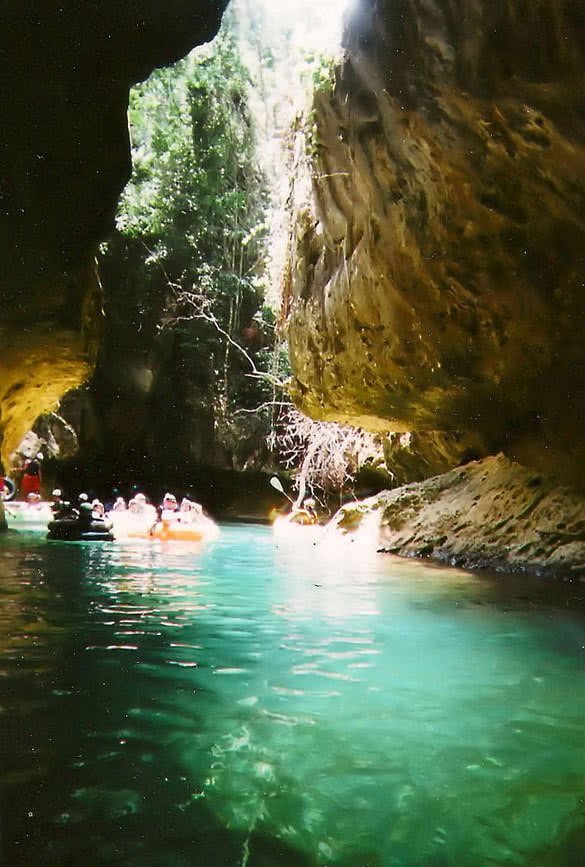 Even if you're not a diver, it doesn't mean you can't explore the beautiful underwater caves of Belize. And honestly, even if you are a diver, there's something to be said about a leisurely ride through the water-filled caves that sounds absolutely delightful.
Cave tubing is exactly what it sounds like. You sit on an inner tube and travel through miles and miles of underwater caves with nothing but your headlamp to light your way. You'll see stalactites, waterfalls, and so much more from the comfort of your tube.
#11 Swim with Whale Sharks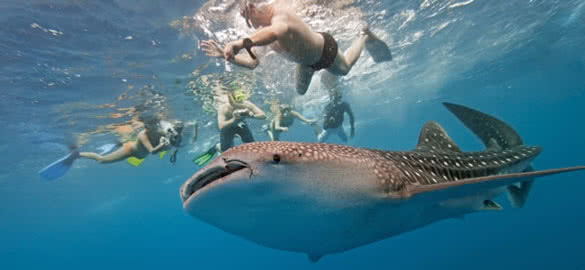 If you're an experienced diver or snorkeler and are interested in coming face-to-face with some gigantic sea creatures, Belize has exactly the opportunity you're looking for. During the spring, whale sharks frequently visit the Gladden Split, a reef that's about 30 miles east of Placencia. While you may be able to see whale sharks all over the world, Gladden Split is the only place where you're allowed to dive with them. This is truly a once in a lifetime experience. Be advised though that it's for experienced divers and snorkelers only.
Even if there are no whale sharks to be seen, you may still get to see dolphins and other sharks – including reef sharks, bull sharks, or hammerheads. Hey, you may even be lucky enough to see a pod of whales while you're out there, too – you just never know.
#12 Climb Ca'ana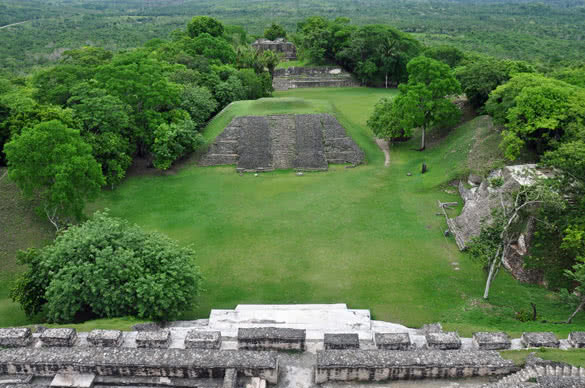 In Belize, not only can you see the sights, you can also climb some of them. If you're a history nut, you'll likely love all the ancient Mayan ruins. But if you can only visit one while you're there, you might want to check out Ca-ana for one simple reason – you can climb to the top.
Caracol is the largest Mayan archaeological site in Belize, and the climb to the top of Ca-ana puts you 140 feet above it all. From the top, you can look down on a ball court, water reservoir, and several courtyards. You'll never look at Mayan ruins the same way again after visiting this one. After all, there aren't too many out there that let you climb to the top any more.
#13 Visit Cockscomb Basin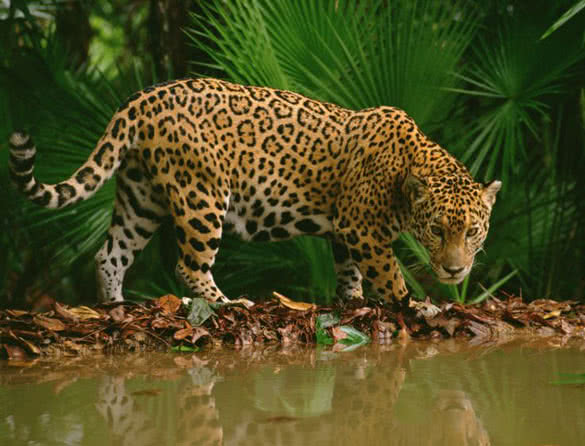 Big cat enthusiasts won't want to miss a visit to Cockscomb Basin Wildlife Sanctuary. While the sanctuary is more than just a jaguar sanctuary, that is obviously one of the biggest draws to Cockscomb. In addition to the big, spotted cats, you'll also find hundreds of exotic plants and flowers, colorful insects, birds, reptiles, mammals of all types and more in the lush tropical rain forest. Oh, and you'll also get to see plenty of waterfalls and beautiful, jungle landscape. So come for the jaguars, stay for everything else there is to see here, and learn a bit about biodiversity in Belize.
When traveling to Belize, you may want to leave your fear of heights and tight places at home to truly experience everything this stunning country has to offer. If you do, you may find yourself on the adventure of a lifetime and one you will likely never forget.