The desire to have straighter hair is one that many women have. Brazilian Keratin Hair Therapy is a treatment that has gained a lot of acclaim recently for its straightening effects but many people don't know much about it beyond that. Here's what you need to know.
What It Is
Brazilian Keratin Hair Therapy treatments use a protein called keratin that is already naturally in your hair. It straightens the hair by using formaldehyde to seal in the keratin protein and then cementing the process with a flat iron.
What It Does
Brazilian Keratin Hair Therapy treatments smooth the hair's surface without permanently breaking your hair's bonds. Thus, your natural hair texture gradually returns as opposed to a relaxer treatment which uses strong chemical compounds to break bonds in the hair resulting in a straighter look.
After the product is applied, the hair is blow-dried and then flat ironed. The application stays in the hair until it is washed out 3 to 4 days later. The product cannot be washed out before then to allow it sufficient time to take to the hair.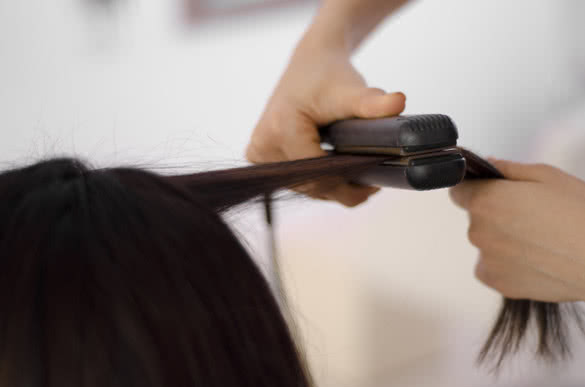 The Good
Obviously, the good part is that it straightens your hair as promised. Even after going out into the elements hair remains straight and frizz-free. Nearly 50% to 80% of the hair's curl can be taken out after the treatment has set in.
The next benefit of this type of treatment is the amount of time saved when styling the hair. In some instances, blow drying time can be cut by an amount of 40% to 60%.
Another positive factor is that these treatments can be done on hair of all different textures and can even be used on color treated hair without creating damage.
Results of the treatments last relatively long at somewhere between 2 to 3 months, and they are simple to maintain with the use of a sodium-sulfate-free shampoo.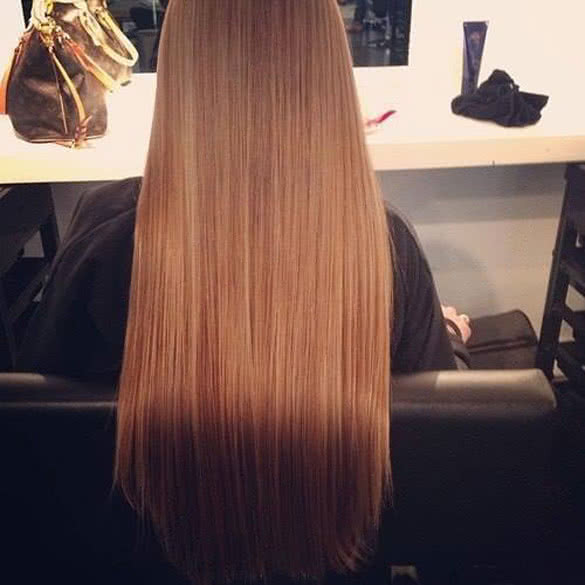 The Bad
One word: Formaldehyde. Formaldehyde, the active ingredient in Brazilian Keratin Hair Therapy treatments, is responsible for binding the keratin protein to the hair for a straighter and thicker look and feel. However, exposure to this ingredient, a known carcinogen and often used as a preservative, can cause irritation and severe respiratory reactions depending upon the amount used.
A major issue here is that regulation of formaldehyde in these treatments is slim which means these products can contain varying and sometimes unsafe levels of the ingredient. Especially since a higher amount of the ingredient is linked to more effective straightening results.
Another negative side effect that can occur is hair breakage. This is not a result of the treatment itself, but rather a result of the flat iron required to set the treatment in place. A flat iron at such a high temperature (450 degrees Fahrenheit) can actually burn the hair and cause the ends to break off. However, this is rare and generally the treatment strengthens the hair to prevent such an occurrence.
The Cost
The treatments can cost anywhere from $250 to $400 dollars. For some people, spending this amount every few months is not that big of a deal. For others, this can be a major strain on the budget that makes straighter hair less of a priority.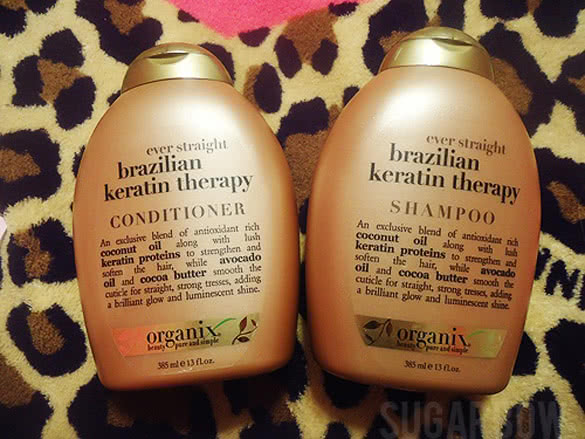 Store Bought Options
Given the cost of the salon treatments, it can be tempting to look into the at-home versions of such treatments that are marketed by companies such as Garnier, Suave, or Organix. Yet it is important to note that the results these products offer won't be comparable to the results seen after salon treatments.
While those individuals who use the at-home treatments do see smooth, sleek, and straight hair, their hair is still not as smooth, not as sleek, and not as straight as it would be if they had gone to a salon.
The Decision
Ultimately, the choice to pursue Brazilian Keratin Hair Therapy as a straightening option is your own. It is a decision that should not be taken lightly given the serious risk factor that is formaldehyde. Make sure to consult a licensed hair care professional and do not be afraid to ask questions if you are concerned about your overall health and safety.
At the end of the day, if you are looking for a straightening treatment that will last some length of time and will make your hair look and feel great in the process, Brazilian Keratin Hair Therapy may in fact be for you. Make an informed decision, and if you decide it's the way to go, get ready to enjoy a sleek look for months to come.