It isn't easy to keep your face from melting when the sun, humidity and heat come out to play in the summer. Here are some of my favorite ways to keep you skin matte, but not flat.
Summer glow is something a lot of people try to accomplish at this time of year, but as an oily skin girl, sometimes it can be hard to control your 'natural glow.' Here are some of my favorite tips, tricks and products to ensure your makeup lasts all day and you only glow where and when you want to!
Skincare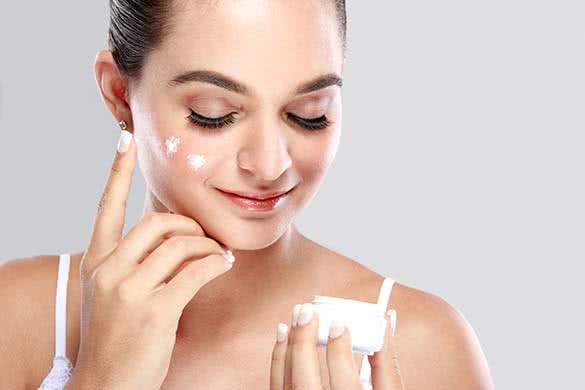 Before you put any makeup on, consider your skincare routine. If you have oily skin, there are many products out there that can help to slow down your oil production. This will not only help your makeup to last longer, but your skin will become a better canvas for your makeup.
Toners help to balance your skin's PH, I try to skip the toners that have a heavy alcohol content. Not all alcohols are bad but some can dehydrate your skin and lead to even more oil production. I love witch hazel as a natural toner—great if you have sensitive skin—or Paula's Choice Skin Perfecting 2% BHA—this stuff seriously helped to reduce the oiliness of my skin.
As a teen, I skipped the moisturizer because it seemed like my skin did not need it due to the amount of oil, but don't make the same mistake I did! Like alcohol, if your skin is not getting enough moisture, it will overcompensate and produce more oil. There are a variety of matte moisturizers available; it sounds like an oxymoron, but they're perfect for oily skin types. My two favorites are the Murad Oil Control Mattifier and Paula's Choice Skin Balancing Ultra Sheer Daily Defense. They add just enough moisture with a smooth matte finish. A big bonus of both is that they have an SPF of 15 and 30 respectively.
Primer
Primer is the next step in helping to slow down oil production and the ensuing breakdown of your makeup throughout the day. Technically, primer is not meant to help your makeup last longer, but to improve the application and finish of your makeup. That being said, if a primer helps to mattify, it will in turn help to increase the wear time of your makeup.
Depending on your other skin issues, you may be able to find a primer that helps to reduce redness, pore size or skin texture, but in general you want to find something that says 'matte' on it. A lot of people prefer a silicone-based primer, which will help to blur and smooth the skin; others enjoy something that is more of a lotion texture. My favorite silicone-type primer is the Make Up For Ever Step 1 Mattifying Primer. For a cheaper, more lotion-type texture, Rimmel's Stay Matte Primer does a good job!
I also recommend two spray primers, which are super easy to apply and can be sprayed quickly over your face. Face Atelier Ultra Matte is a silicone-based primer that can double as a setting spray. Skindinavia makes a mattifying primer spray that has a lighter, more liquid formula that can be sprayed on pre-makeup.
Foundation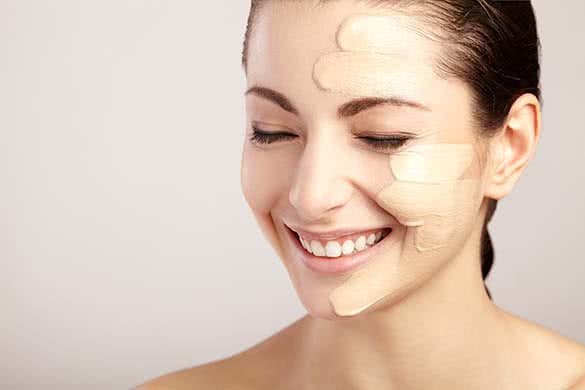 Foundation is the trickiest part of this puzzle, but also the most important. For years, I didn't realize that I had oily skin and wondered why my makeup slipped around and got so shiny. Once I determined I had oily skin, I stayed far away from anything that mentioned 'dewy,' 'glow' or 'radiance.'
There are plenty of great options from both the drugstore and high end stores. Words to look for include matte' or 'mattifying,' 'oil free,' 'oil-control' and 'long-wearing.' If you can, get a sample before purchasing a product. Most department and high end stores will offer you a sample if you ask. This way, you can test it out for yourself and see if it is something that will work for you. That being said, my two favorite mattifying foundations come from the drugstore: L'Oreal Pro Matte and Covergirl Clean Matte BB Cream.
Powder
Bring on the powder! If you have oily skin, this is your best friend, not only to set your foundation (or be your foundation), but also to touch up throughout the day.
Using a powder foundation has totally changed the game for me. MAC Studio Fix Powder is a great, full coverage option that comes in a plethora of shades. It doubles as a great setting powder for a liquid foundation if you'd like to bump up the coverage. NYX Stay Matte But Not Flat Powder Foundation is another more affordable option with less coverage. It was also my inspiration for this article.
Having a lighter coverage powder on hand is recommended as well. Something like the Maybelline Better Skin Powder or Face Atelier Ultra Powder are better options to touch up throughout the day because they will not turn cakey on your skin. If you'd prefer to go translucent, I love Neutrogena Oil Control Powder, this can leave a white cast on your skin so apply it lightly.
Setting Spray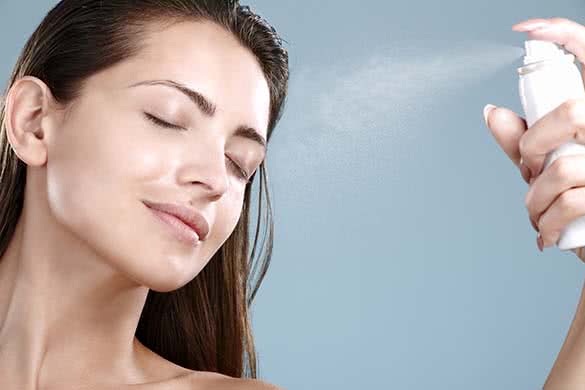 Setting spray can come in handy when you've gone overboard with powder, and it helps to lock your makeup in place.
As mentioned above, I love the Face Atelier Ultra Matte that doubles as a primer as it has a silicone-liquid hybrid texture. Make Up For Ever Mist and Fix truly helps to keep your makeup in place as do Skindinavia Oil Control Spray and Urban Decay Deslick.
Tips and Tricks
Always carry blotting powder or papers with you. I also use toilet paper in a pinch, it still works great! After applying your liquid foundation, blot your skin with blotting paper or paper towel to remove excess oil before setting with powder. Once you've used a setting spray, I like to go back in lightly with a translucent oil control powder that can mattify any shine the setting spray caused.
I hope these options will help you understand how to control your glow! Leave your favorite tips and tricks below.