Getting ready for a date can be quite nerve-wracking, which is why we decided to reveal you secret tips that will help you achieve the perfect date makeup.
We wish there was a universal, soft date makeup look that works with any outfit. Well, luckily, there is! Based on the dating advice of today's most popular makeup artists, such as Charlotte Tilbury and Lisa Eldridge, we created the ultimate first date makeup look.
For the first date, we all want something that is subtle and romantic. Something that looks natural while making our eyes three times bigger and skin silky soft.
Something that doesn't completely hide our natural features while making us look like Instagram beauty gurus. The pressure is definitely on, but with these tips, the first date makeup look is easier than you think.
Hydrating is key to the perfect date makeup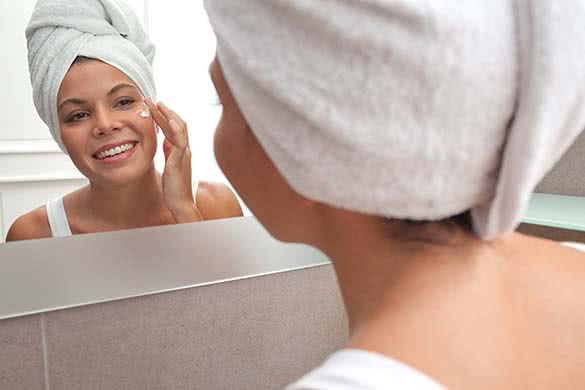 Charlotte Tilbury always starts off her date and wedding makeup tutorials with the first and most important step: hydrating. Whether it's a skin plumping mask or a nourishing primer, it is an essential step to make your skin brighter and softer before applying foundation.
This ensures you start the whole makeup look off with an even canvas and products will glide on to your skin more easily as well. If you tend to have combination or oily skin, use a very light product to avoid looking too shiny.
Our Picks: Origins Drink It Up Mask, Bobbi Brown Vitamin Enriched Face Base
Glowing eyes that will enchant him
Forget about dramatic, dark shade when it comes to first date makeup. Instead, make your eyes pop with a traditional champagne color. Use a primer before applying your shadow (so they will last throughout the night), then, grab a creamy textured champagne or light peach colored shadow.
You don't need crazy shine or glitter, but a subtle glow will open up your eyes. If you don't have a creamy shadow, you can use a liquid illuminator or highlighter. More of a fan of matte eyes? Use a shimmery shadow only in the inner corners of your eyes and keep the rest matte with a light, warm cream shadow.
Our Picks: Charlotte Tilbury Eyes To Mesmerize Cream Shadow, Kat von D Thunderstruck Cream Metallic Eyeshadow
Feline flick we all adore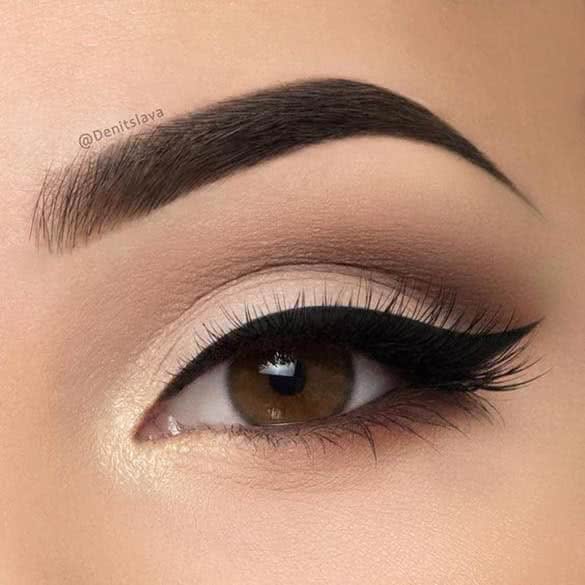 Another must-have eye look is the feline flick. The iconic eyeliner trend will lift your eyes without being too dark or dramatic, so it's perfect for a first coffee or lunch date. To create this, use a liquid liner with a very thin, precise applicator.
Simply follow your natural lash line and do a small flick at the outer corner, instead of using any dark eye shadow. This liner goes beautifully with the bright, creamy shadows and the lengthening mascara
Our Picks: L'oreal Paris Super Liner Perfect Slim Intense, Soap & Glory Supercat Liner
Rose petal ombre lips (so cute)
Another advice from Charlotte Tilbury is to choose a rose petal lipstick rather than going with the grayish toned pinks and nudes. Using a stunning, creamy petal pink color will make your lips pop.
Although the traditional, romantic pink lip shades seem to be forgotten, it's time to bring this trend back. If Amal Clooney rocked this gorgeous lip look on her wedding day, it's definitely first date makeup approved.
Our Picks: Kat Von D Liquid Lipstick Mother, YSL Babydoll Kiss, and Blush
Tie your look together
In a first date makeup look, the blush will be the accent of your whole look. Rosy cheeks can change your whole makeup game, and if you chose the right blush color to your skin tone, you will look like a cheerful, glowing goddess.
Peach and warm pink tones compliment most skin tones: with darker tones, warm terracotta shades can work really well, but if your skin has a cool undertone, try out something baby pink. If you want to make sure your blush lasts, start with a cream blush and apply a powder blush on top.
Our Picks: Nars Orgasm Blush, Givenchy Le Prism Blush
Achieve that natural highlight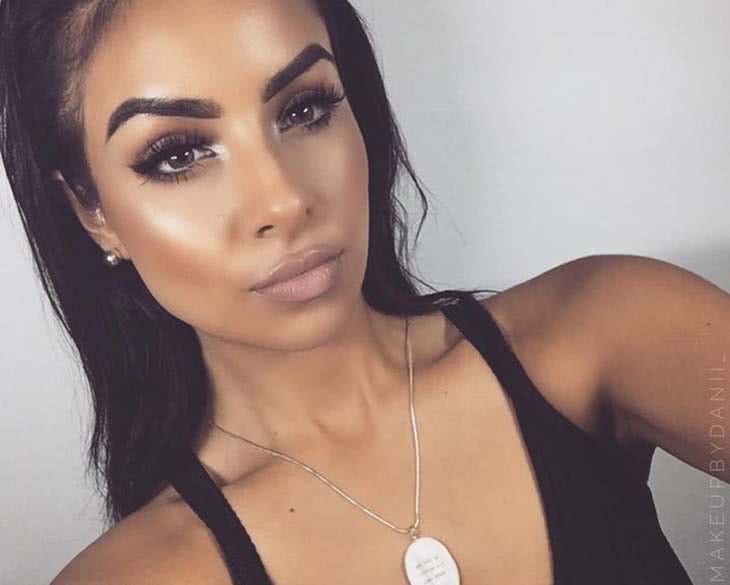 Just like blush, the highlight is a very important part of your makeup. A subtle, healthy glow give your whole look a more feminine and romantic look, but instead of going overboard with a silver powder highlight, we recommend sticking with cream and liquid highlights.
Apply a small amount to your cheekbones, bridge of the nose and cupid's bow and gently work it into your skin.
This way, it will look naturally pretty instead of that "blinding" highlight. Choose pinky or peachy shades, and if you just can't get enough of that glow, use a shimmery blush topper as well, which will make your rosy cheeks even more glowing.
Our Picks: Benefit High Beam Liquid Highlighter, Jouer Citrine Highlighter
Don't try to "hide" your face
All makeup artists agree that the perfect date makeup doesn't mask or hide your face and natural features: they embrace it. While concealer is a great way to say goodbye to imperfections, why would you change your entire bone structure instead of embracing your characteristics?
Just a hint of bronzer and pop of glow is enough, so say goodbye to your cream contour set and be proud of your natural features!