People usually think that vegetarian food is tasteless. They also tend to think that it's by default low in calories. Well, neither of this is true. Vegetarians need to lose some weight from time to time too. Here are 3 delicious and low in calories vegetarian recipes for weight loss. Suitable for carnivores and omnivores too!
1. Stuffed Zucchini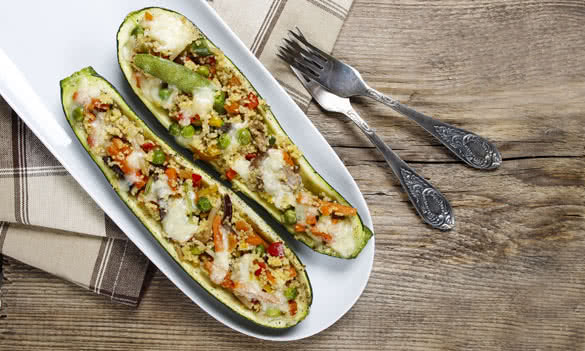 Zucchinis are very tasty and very healthy vegetables. They can be prepared in numerous ways, but I personally love this particular recipe. Try vegetarian stuffed zucchinis.
Ingredients for four people: 2 large zucchinis, 1 large onion, 2 carrots, 1 celery root, 1 potato, 50gr of rice, parsley leaves, oil, salt and pepper.
Preparation: Wash the zucchinis, dry them, cut horizontally into halves and scoop out the pulp. Chop the onion, grind the carrot, the celery and the potato. Chop zucchini pulp and parsley leaves. Preheat a pan with 1 tablespoon of oil and fry the onion together with the carrot, the celery and the potato. Add zucchini pulp and parsley leaves and pour 1 cup of water. Simmer for a couple of minutes; add rice, salt and pepper. The rice doesn't have to be completely cooked, it will bake in the oven.
Fill each zucchini shell with the equal amount of stuffing and bake in the oven until golden brown on top. Serve with fresh cabbage salad and low fat white cheese.
2. White Bean Casserole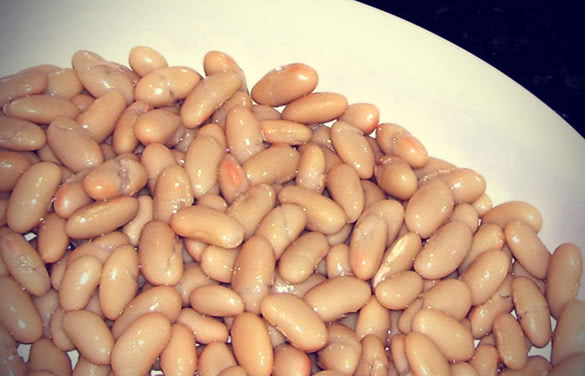 This is one of the best vegetarian dishes I have ever tried. I completely fell in love with this casserole after I've tried it for the first time, and you will too. To make it, you need: 500gr of uncooked white beans, 3 bell peppers – 1 yellow, 1 red, 1 green, 2 leeks, 3 big tomatoes, oil, salt and pepper.
Put the beans in a pot and pour water over. Bring to boil, strain, pour fresh water and cook until done. Be careful not to overcook it, different types of white beans need a different amount of time to be done. Chop the leek and simmer it on a tablespoon of oil until softened.
Take an oven dish and put the leek on the bottom. Add salt and pepper and add strained beans. Arrange slices of tomatoes and strips of bell peppers over the beans. Pour some of the water that beans were cooked in over your dish and bake in the oven at 175C for around half an hour or until the fluid evaporates.
Serve hot with fresh salad and yogurt.
3. Spinach Burgers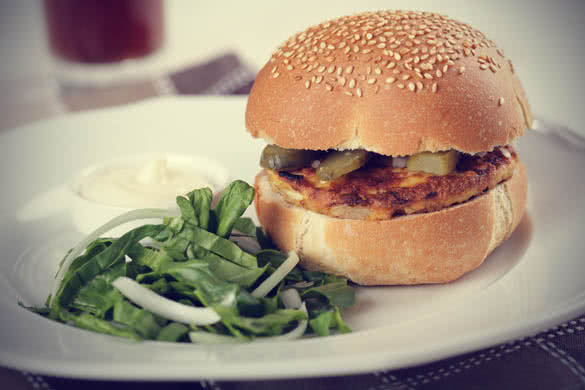 This vegetarian recipe can really help you with weight loss. It's low in calories and spinach is known to be a great allay when it comes to dieting and losing weight. Plus, it's super healthy and it boosts your immune system.
To make your spinach burgers you will need: ½ kg of spinach, 250gr of rice, 100gr of breadcrumbs, parsley leaves, oil, salt and pepper.
Blanche the spinach in salted water, strain it and leave it to cool. Cut it in small pieces. Cook the rice, strain it and mix it with the spinach. Add chopped parsley leaves and half of the breadcrumbs. If it's still too mushy, add more breadcrumbs or flour. Coat every burger in breadcrumbs and fry in hot oil. Serve with sour sauce made out of sour cream, lemon juice and chopped basil and thyme.
You will like these delicious recipes for sure. Plus, they will help you on your way to weight loss. Extra advice: drink a lot of water and exercise, there's no losing weight with just changing your diet.