With so many calorific treats and prowling in-laws about Xmas cooking is stressful. Not anymore! Here's the best cookbooks to see you through the holidays with ease.
Christmas – as well as being a time for joy, presents and carols, it's also a time to enjoy wonderful food. Mince pies, turkey and stuffing, chocolate truffles and mulled wine – what more could a girl ask for? I'll bet your mouths watering at just the thought of it. It's all good and well enjoying all these things at a festive market or letting Mum or Granny cook for you, but we say have a bash yourself! There are few things more satisfying than serving up a meal you've cooked to the family and watching them tuck in eagerly. So how about it? Have a go!
Whether you're a novice cook who's just getting to grips with the kitchen or are a seasoned chef looking for some new inspiration, these four cookbooks are sure to bring your kitchen to life this winter.
#1 Mary Berry's Christmas Collection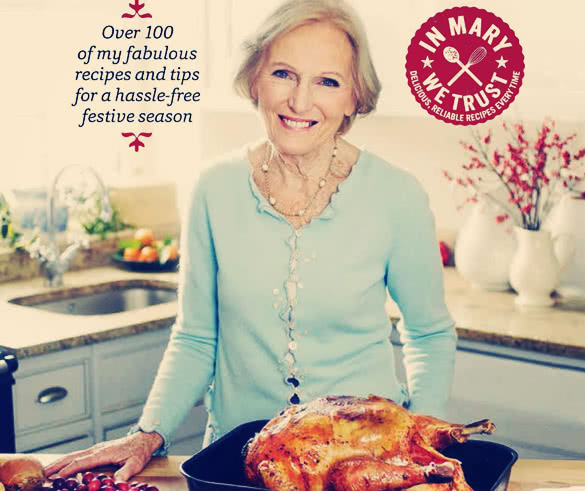 Just out this year, we think Mary Berry's Christmas Collection may just be her best book yet. The Queen of Cakes presents us with over 100 of her very best and most delicious recipes, making this book an absolute delight to read and cook with. It's bursting with handy tips on freezing and preparing ahead of time and the easy to follow instructions ensure even the cooking novices out there will be baking like true chefs. You'll find plenty of recipes for appetizers, desserts, snacks and sides, mains and much, much more. For a hassle free Christmas, we can't recommend Mary Berry highly enough.
#2 A Soup For Every Day – 365 Of Our Favorite Recipes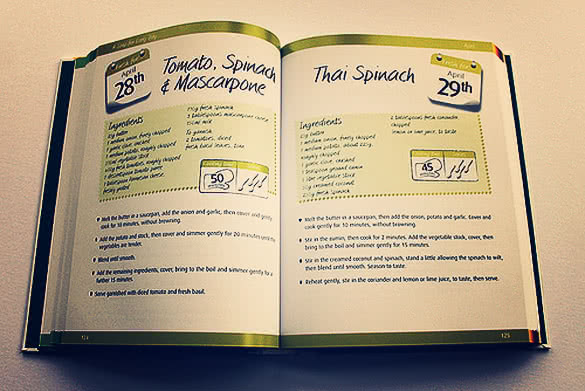 Presented by the New Covent Garden Soup Company, this book will see you warm and satisfied through Christmas and all the months that come after. What could be better than a steaming bowl of soup on a frosty winter evening? Soup is one of the easiest meals to make and is a great way to use up leftovers and not let them go to waste. There's even a recipe to use up your left over turkey after you're done with Christmas dinner. The recipes in this book are not only delicious, they're nutritious and healthy too. The unique soups are bound to be a hit with the entire family.
#3 Save With Jamie: Shop Smart, Cook Clever, Waste Less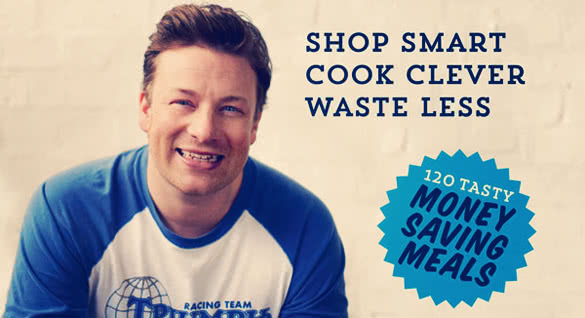 Jamie Oliver has done it again. He's brought us another fantastic cookbook that will have your mouth watering just by looking at the pictures. We know Christmas can be hard so we thought what better than throwing in a book that helps you cook on a budget and even use up your left overs too. Don't worry, just because this book helps protect what's in your pocket, doesn't mean you're compromising anything. The recipes are just as delicious as ever, much of it is true comfort food and hearty meals at their best, and yet virtually every recipe is still healthy. Good on your pockets and good on your waistline!
#4 Giada's Feel Good Food: My Healthy Recipes and Secrets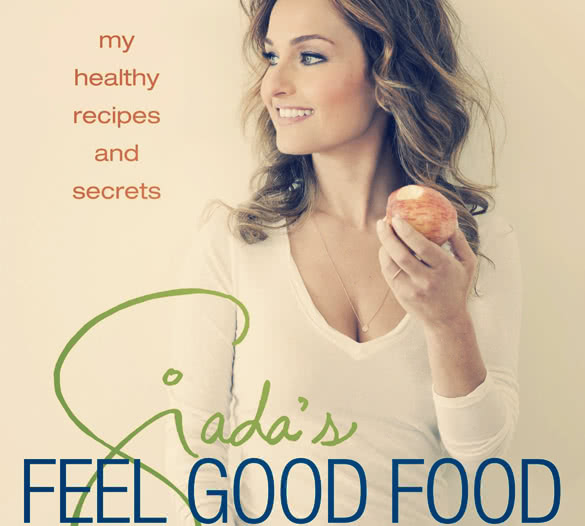 Worrying about our weight and figure is at it's peak come Christmas. There's simply too many irresistible foods and it's all too easy to indulge in them and let the pounds pile on. But what if you could have irresistible and healthy? That would be fab, I can hear you say. Giada De Laurentiis has given us a way to do just that. In this book she encourages you to indulge in fruits, vegetables and lean protein, making for a healthier you. We know that Christmas tends to have us severely run down too, which makes this book even more essential this winter. As soon as you start eating healthier, you'll start feeling it too and you'll find yourself bouncing with energy.
Christmas is fast approaching but don't panic, any of these books will see you through it with ease. Their easy to follow recipes and helpful hints and tips will make sure you get to enjoy the very best of food while still enjoying the very best of Christmas. The recipes are simple enough that you'll still have plenty of time to put your feet up without compromising on even a bite of glorious food.
Merry Christmas!