Do you love food—especially magical food? Then these books are a must on your reading list.
I'm a self-professed foodie. I love food—especially magical tales that really show how food affects our emotions. Yet, even without the so-called magic, food is magic as we connect it with experiences.
The scent of cinnamon might bring back happy Christmases, and the taste of toffee can remind us of a loved one. If we're feeling down, food can perk us up, not least making it! And, cooking together with someone can bond you for life.
1. Like Water for Chocolate by Laura Esquivel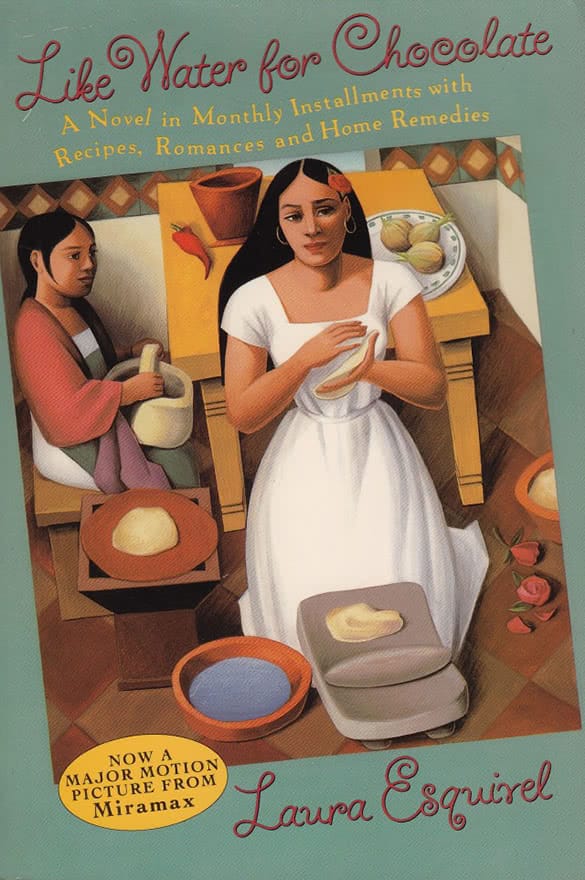 This book, which has also been made into a movie, is a magical tale about the effect your emotions can have on your cooking. Tita's family refuses to let her marry the love of her life, Pedro.
Working with the cook in the family house, she soon transfers all her emotions to the people around her; both happy and sad. It's a romantic story about forbidden love, old-time Mexico and the power of great food.
It comes inclusive of recipes as well.
2. The Coffeehouse Mysteries by Cleo Coyle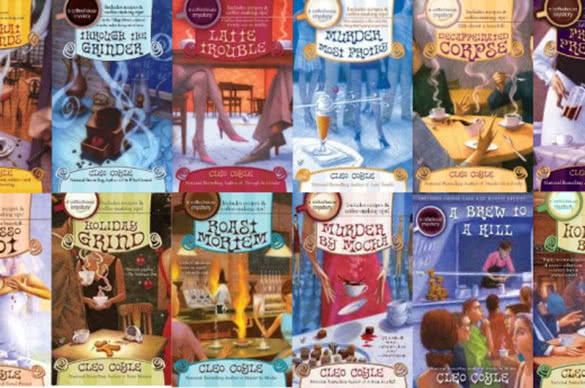 OK, it's more about the coffee than the food, but each book comes with recipes, and the description of the art of making great coffee will blow you away. If you do not fancy setting up a coffee shop after reading one of these books, you're clearly not cut out for owning one!
Set in New York, these cozy mysteries follow Clare Cosi, a divorced, middle-aged woman who manages her ex-mother-in-law's coffee shop. Unfortunately, several murders also land on her doorstep that, combined with her attraction to her former husband and her police boyfriend, lead to interesting tales.
The characters in these books are great as are the plots; they're a lot more intelligent than many cozy mysteries out there. Although their website is hideous, the books are not.
Warning: do not read without sufficient amounts of coffee and an ability to bake accompanying cakes.
3. Chocolat by Joanne Harris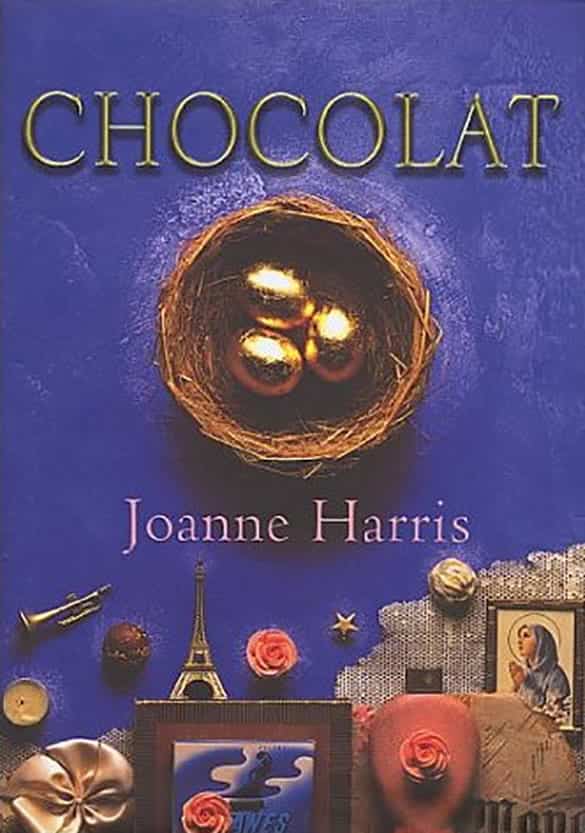 If you like chocolate and believe in witchcraft, or at least the potency of good chocolate, then this is the book for you.
Vianne Rocher is a single mother who moves whenever the wind blows. With her, she brings her daughter. Just as Lent begins one year, she arrives in a small French village where she decides to set up a chocolate shop opposite the church.
This outrages the local priest, who wagers a war on Vianne. Other people in the village take to her though, and she gets to discover hidden scandals and help people to regain their sense of self.
Chocolat was made into a feature with Johnny Depp and Juliette Binoche a few years back, and I must say that while the book is very good, I prefer the movie.
Whether you choose to watch the movie or read the book though, one thing is clear: you need access to chocolate. A lot of chocolate. Preferably other ingredients, too, so that you can bake with chocolate should inspiration strike you, which it surely will.
4. Garden Spells by Sarah Addison Allen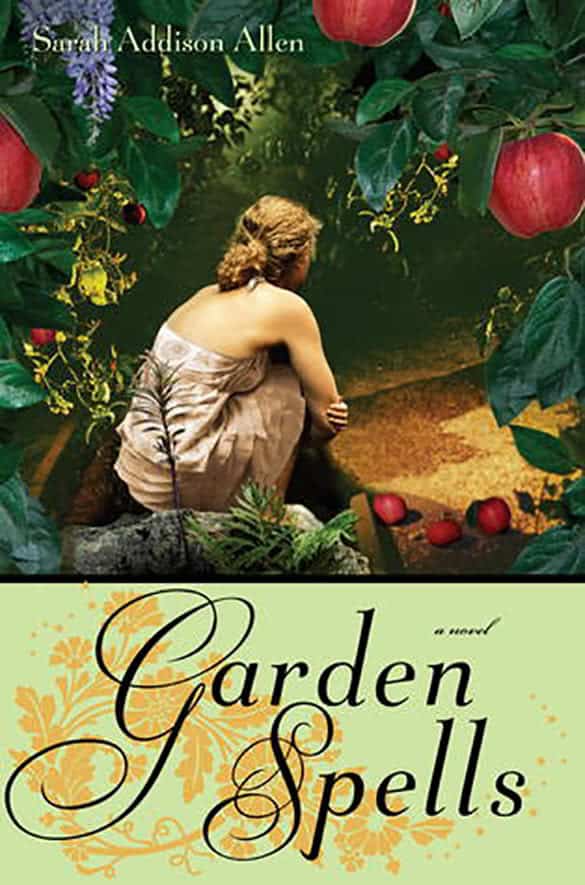 This is a book about a magical garden in the same vein of magical realism as Chocolat. The owner of the house and accompanying garden, Claire, also happens to be a cook and can bewitch anyone with her cooking thanks to the use of ingredients from the garden.
Similarly, her aunt knows what gifts to buy people before they need them. Both of them are seen as outcasts thanks to their peculiar gifts, yet are often called upon for the same reason.
When Claire's sister, Sydney, returns home with her daughter after having been gone for years, family life is turned upside down. Together, they have to face their own reputation in town and come to terms with past wounds to create a better future.
It's a beautiful tale about love, mistakes, forgiveness and family.
5. The Love Goddess' Cooking School by Melissa Senate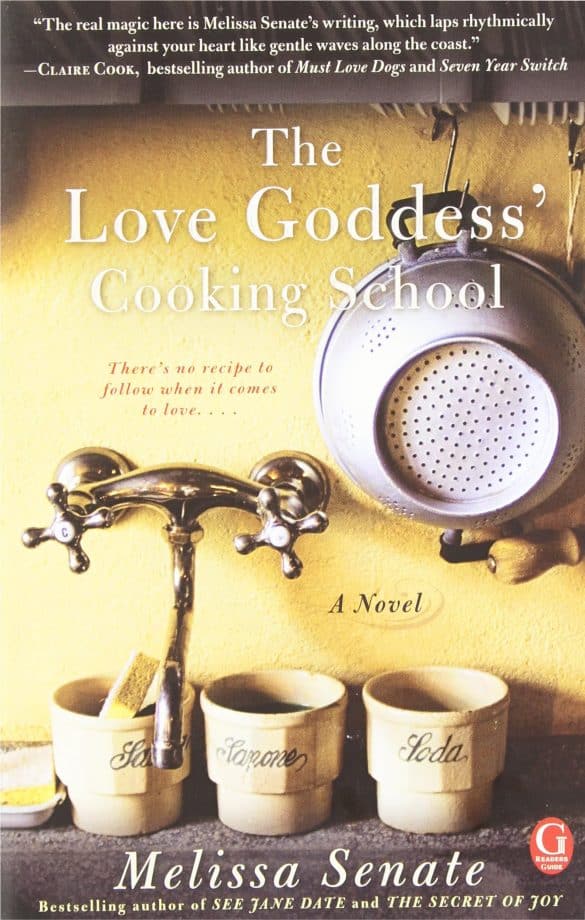 This is a stunning tale about a young woman returning to her hometown after her grandmother passes away. Her grandmother was known for her incredible cooking and the ability to predict who someone would marry, and Holly intends to take over her legacy.
However, her grandmother was also an outcast thanks to past events. Holly not only has to learn how to cook, but also to win over the villagers. Starting a cooking school, she soon realizes that so many more things than recipes are shared while cooking.
This is a great book, and definitively a feel-good read.
6. Apricots on the Nile by Colette Rossant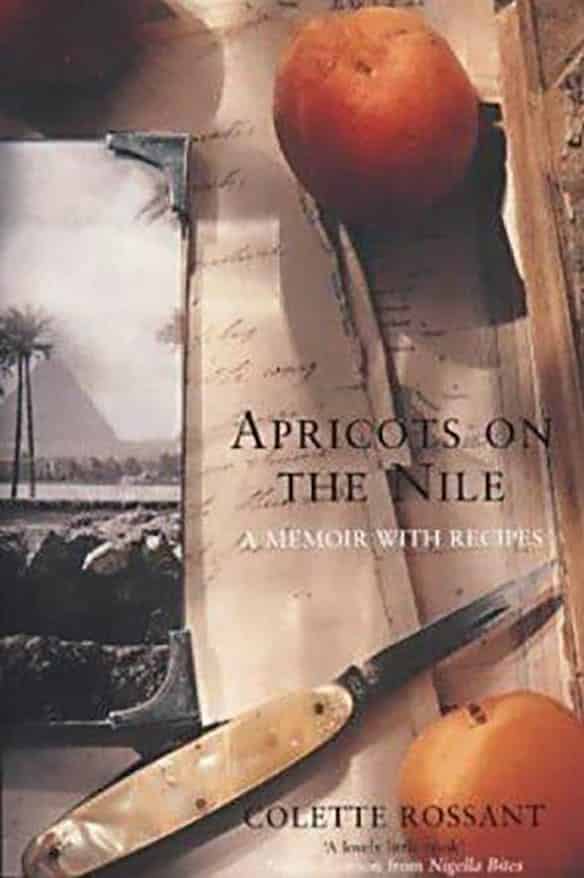 This is a true story about Colette's childhood, which was filled with food. It's a beautifully written biography that will make you go home and cook. The best thing about it? There are more!
Books that is. They're filled with recipes and the real-life tales surrounding them (the two following books she wrote are A Return to Paris and Madeleines in Manhattan). Delicious.
7. Julie and Julia by Julie Powell
I have a confession: I haven't read the book. I watched the movie—and it's great. So great, in fact, that I started a blog after watching it. It's a well-made, feel-good movie filled with food and based on a true story—or rather, two true stories. Can it get better than that?
On that note, I should read the book. I really should.
8. The Hundred-Foot Journey by Richard C. Morais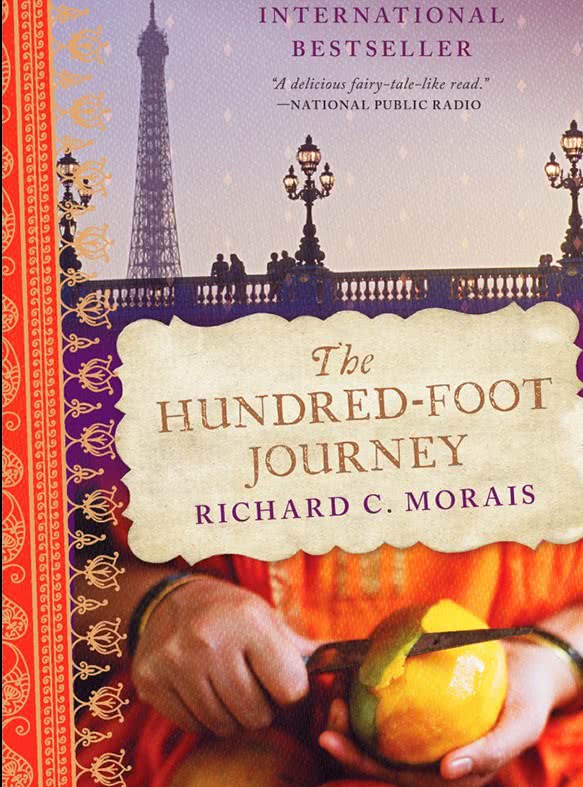 Again, I watched the movie. It's directed by Lasse Hallström, who also directed Chocolat. It's the tale of an Indian family arriving in France to set up a restaurant, much to the dislike of their Michelin-star neighbor.
Filled with wit, charm and Indian cooking, it's not to be missed.
I must also mention one more book, At Home on the Range by Elizabeth Gilbert's grandmother, which Gilbert decided to re-publish. Basically, it's her grandmother's idea of a cookbook, which includes plenty of information about an America that seems far away today.
It reminded me of my own grandmother's take on food and, while I can see it's not a book for everyone, I do recommend it.
These are a few of my favorite foodie books. There are many more. You can look at lists on Goodreads as well as check out related books on Amazon to find more in this genre.