Going vegan might sound expensive and intimidating, but it doesn't need to be. Check out our easy ways to go vegan and you'll thank us afterwards.
Becoming vegan doesn't need to burn a hole in your budget. The concept of veganism being expensive is rooted in the higher costs of soy products and meat replacements, which can really add up.
To help you transition to a vegan lifestyle (either from a vegetarian diet or one that includes meat), and do so on the cheap, follow these seven simple tips.
1. Stick to staples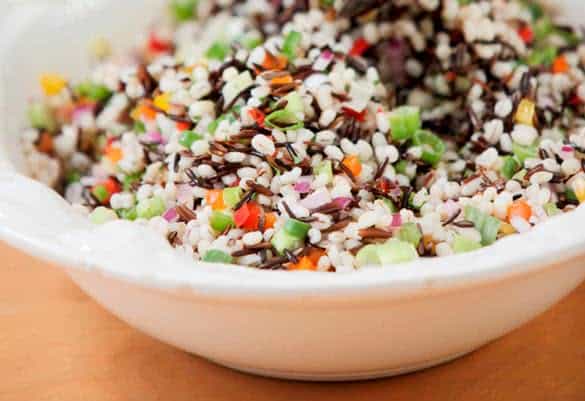 Vegan food staples include foods such as plant-based milks, rice, pasta, beans, quinoa and nut butters. Many people think that you have to make meals with long ingredients lists or recipes that use expensive products.
One way to make a wholesome meal is to choose a grain as a base—like pasta, rice or quinoa—and then cut up fresh vegetables and a can of beans. Toss it all into a bowl, cut up some avocado and dress the bowl with lemon juice and olive oil, or use a dressing (like this agave and lime one).
You can get a lot of nutritional value from using fresh vegetables, fruits and nuts in your meals without having to splurge on expensive meat substitutes.
2. Cook your meals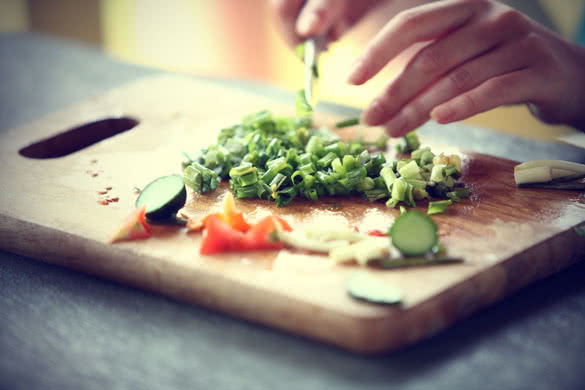 Though it might seem easier to just go out and buy something already made, vegan pre-made options tend to be more expensive than making it at home (unless you want to eat french fries). For example, an acai bowl in my hometown costs $10, whereas I can make it at home for about $5 a serving.
If you opt to make meals at home, you won't have to worry about getting stuck at a place with friends that doesn't have any vegan options (you'd be surprised how many things use butter and eggs), and you won't have to go scrounging for a $12 vegan quinoa bowl.
Many recipes don't take much time and use relatively cheap ingredients. I personally really like to make vegan meatball subs (minus the mozzarella) or vegan hummus wraps with cucumbers, tomatoes, avocados and arugula.
3. Buy in bulk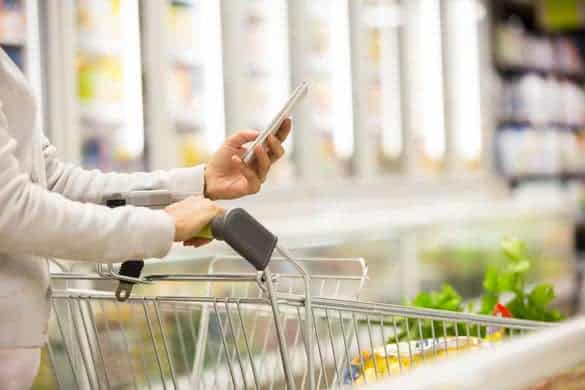 Buying in bulk can really save you money, especially when you're a vegan. Fresh fruits and vegetables can really add up. However, opting to buy large bags of frozen fruit and buying large quantities of vegetables will help you in the long run.
Frozen fruit can be used in smoothies, chia seed pudding, yogurt, parfaits and many other recipes. It's great to keep and can be a part of several different meals.
A 48 oz bag of frozen fruit can cost you less than $10 at the grocery store, which is much cheaper than buying several smaller bags or buying fresh fruit.
4. Buy generic products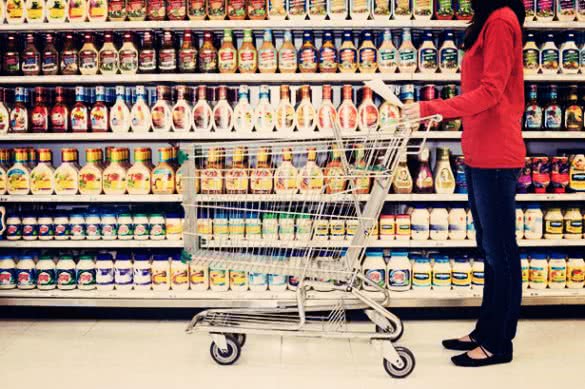 I have used several generic products and, most of the time, there is no difference. Things like rice, pasta, cereal, canned beans, oatmeal, bread and nuts and seeds are products that are just fine to buy generic.
Skipping the brand names of products can save you a lot cash as time goes on (it really adds up), and many consumers are not aware that, in many cases, "the same manufacturers produce the generic products and the brand name".
5. Look online for products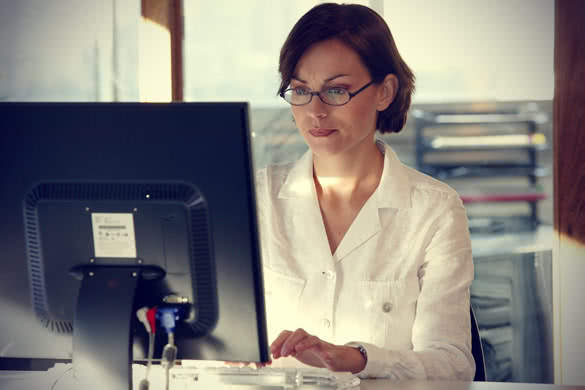 There are some really great sites such as The Better Health Store and Thrive Market that offer lower prices on healthy vegan options than grocery or health food stores, and also may offer you more choices with inventories that include products not offered in your local grocery store.
Piping Rock also offers very low prices for supplements, which you may want to consider when moving to a vegan diet. Especially in the beginning, it can be difficult to know what vitamins are making its way into your diet and which ones you are lacking.
If you begin to feel sluggish, or notice a difference in your mood or overall well-being, you may not be balancing your diet enough.
Fresh fruits and vegetables have loads of vitamins and minerals. However, if you opt to take a supplement on the side to boost your vitamins intake, you can find probiotics, multivitamins and nutritional oils for very good prices at Piping Rock (I personally use the site and swear by it!).
6. Plan your meals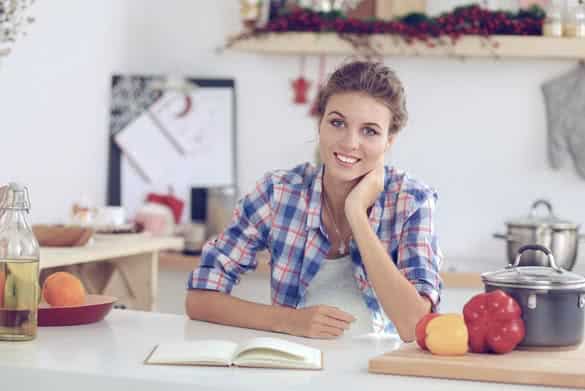 One of the greatest pieces of advice I can give someone moving to a vegan lifestyle is to make sure you plan your meals. This is for two reasons: to make sure you get enough of each food group in your diet, and to save money.
Planning your meals helps you to save money because you can purchase ingredients that can be used more than once, such as using a block of tofu in both a curry recipe and a tofu scramble recipe. Doubling up helps you to buy less ingredients, and ensures that the ingredients don't go to waste.
7. Avoid expensive (and unhealthy!) substitutes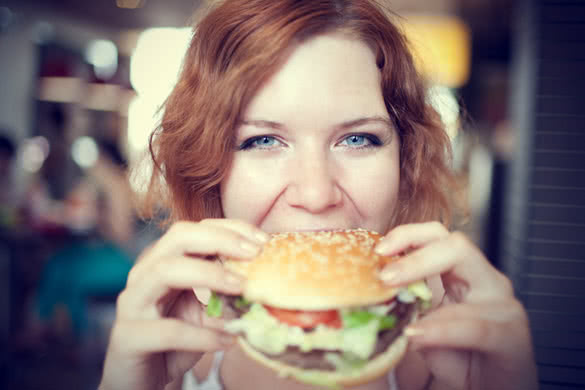 Meat and cheese substitutes can be very expensive and also are not necessarily the healthiest due to the fact they are highly processed. According to Daily Burn, "Most meat substitutes are highly processed and full of artificial fillers". So, replacing meat with these products isn't any better for us.
"Other artificial additives have been shown to have side effects that include nausea, dizziness, weight gain, decreased absorption of minerals and vitamins and even cancer, said Rachel Berman, R.D., author of Boosting Your Metabolism for Dummies.
The same goes for Daiya and other brands of artificial cheese and dairy products. They can really up your grocery bill and Daiya cheese itself is actually full of saturated fat—the bad kind that can clog your arteries.
A vegan weight loss site broke down the fat content in a package of Daiya mozzarella cheese, stating, "A serving contains 90 calories and 60 of them come from fat. That means that 67% of the calories come from fat. This is definitely a high fat food."
How to stay motivated?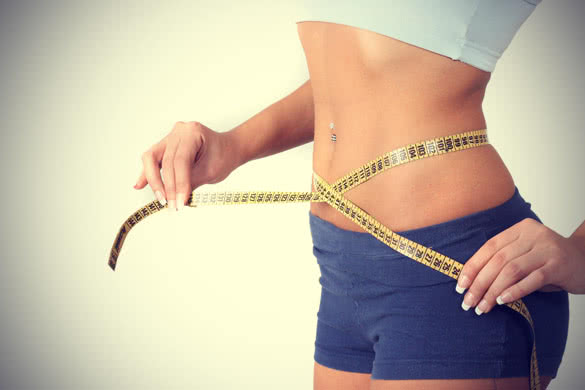 When your new vegan lifestyle becomes difficult to maintain, remember why you transitioned in the first place. Was it a health reason? Was it moral? Revisiting these reasons that resonate with you will help to push you forward and stay strong.
Remember, there ARE easy ways to go vegan. Doing something good for ourselves and our bodies doesn't have to be an expensive commitment, only a positive one.