The holidays are over and it's time to plan your vacation. If you're still undecided where to visit this January, here's some inspiration to get your holiday planning started right.
Thanksgiving, Christmas and New Year's have all come and gone. Though there have been a number of holidays in the last few weeks, you're probably ready for an actual vacation. January in the Northern Hemisphere is cold and generally quite miserable. What better way to relax then by heading south for some warmth and beautiful beaches.
1. Cape Town, South Africa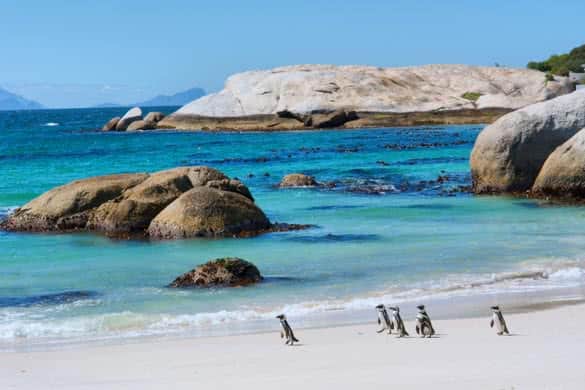 I'll admit that, as a South African, I'm rather biased in this first location. SA's Mother City is a tourist's delight with beautiful beaches, surfing, wildlife, pleasant weather and expansive wine farms as a bonus. Swim and relax with penguins on Boulders Beach or take a drive through the beautiful scenery of the famous Garden Route.
Of course, Robben Island—where Nelson Mandela was imprisoned—is also a must as is a boat trip for dolphin watching. For wine, head to the Franschhoek region where you'll find some of the world's best vineyards and wine to suit every taste.
2. Boracay, The Philippines
More west than south, Boracay has rapidly risen as one of the world's top destinations for beach-goers. While the country's islands are battered by fickle typhoons from May to October, which is also when the summer heat is particularly oppressive, the islands are quite pleasant in January. This is also the coolest month of the dry season with temperatures averaging 80 degrees Fahrenheit.
Enjoy some diving in pristine waters or let the gentle currents guide you as you explore the local marine life by snorkel. A true island paradise, you won't be disappointed by the friendly locals, white sands or simply perfect weather on offer.
3. Kauai, Hawaii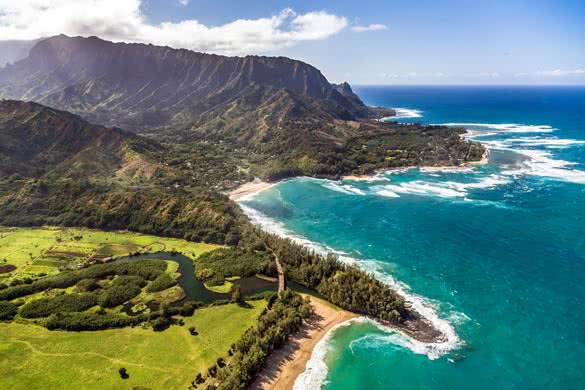 Perhaps top of many beach travelers' bucket lists, Hawaii is a beach-bum's dream. It has everything you'd expect from an island paradise. Known as the "Garden Island", Kauai is one of Hawaii's least developed islands commercially. It offers more than 60 pristine and natural beaches on which to relax as well as breathtaking waterfalls, hiking trails and scenic driving routes.
Explore one of the island's sugar plantations, go canyoning at Waimea Canyon, head to the Na Pali coastline to hike the Kalalau Trail or enjoy the watersports offered on many of the unspoiled beaches. For a cool local treat, try some shaved ice at Wailua Shave Ice.
4. Jamaica
Need I say more? If you're located in North America, Jamaica is probably one of the easiest islands to reach in the Caribbean during the winter months—especially since hurricane season is over by November.
If it's tropical beaches, reggae music and crystalline waters you're looking for, Jamaica has it all. For the more adventurous travelers, explore the local waterfalls that crash over lush forests and don't leave without trying some world-famous jerk chicken!
5. Patagonia, Chile
The temperatures in Patagonia are a bit mild for a day at the beach, but the snow-capped mountains and glaciers are just waiting to be discovered by eager travelers.
The weather is particularly ideal for whale watching on the Valdés peninsula or exploring the Torres del Paine National Park's glaciers. Don't worry about fitting everything in as you'll have nearly 17 hours of daylight in which to explore to your heart's content.
6. Cartagena, Colombia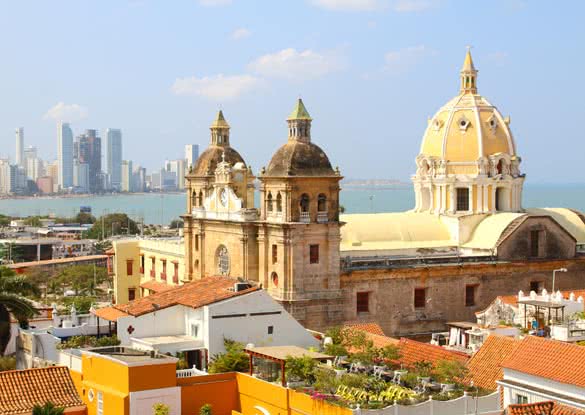 Moving north on the South American continent, Colombia's fishing city Cartagena is perfect for those looking to escape the cold northern winter.
January's temperatures are still high and humid with a minimum of 75 degrees Fahrenheit year round. So, check that the accommodation you're considering includes AC as the nights are far from balmy without this option as the average humidity is around 90%!
Aside from the high temperatures, there is a variety of colonial architecture to explore before heading to one of the many seaside cafes for one of the fresh seafood dishes on offer. Then, spend the afternoon lounging on one of the many beautiful beaches, but don't forget the sunscreen!
If you happen to like the winter and are looking for a charming winter location where you can relax in front of a fireplace and take stock of the year to come, you have unlimited options.
These are the top two that we recommend:
7. Charleston, South Carolina
Moving even further north and to the very picture of southern charm, Charleston is one of the best cities to visit during the cold winter months—even more so if you're looking for picturesque scenes that ooze romance and haven't been cut off with the harsh winter weather.
Explore Broad Street's Victorian architecture and while away an afternoon amid the stalls of the Charleston City Market. In the evening, relax over a delicious dinner at one of the city's incredible restaurants, but do make reservations to avoid possible disappointment. Accommodation in this charming US city is as reasonable and accessible in January as it is romantic.
8. The Swiss Alps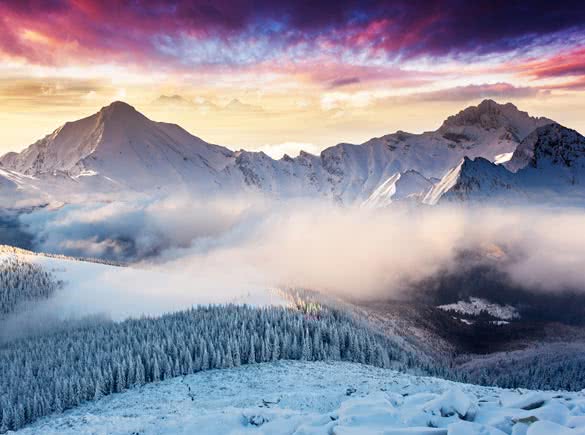 Mention the Swiss Alps and most people think of one of two images: snowy, mountain ski resorts with wooden chalets, mulled wine and a roaring fire; or, the Sound of Music as the von Trapp family make their escape.
Either way, the alps are romantic, picturesque and the perfect January getaway whether you're into skiing or not. Three of the most famous ski resorts in the alps include St. Moritz, Verbier and Zermatt.
The resorts aren't cheap, but the experience is certainly a postcard scene that you're guaranteed to love and on you'll cherish for life. Besides, who doesn't love Europe?
So, whether you're heading for warmer climates for a week or two or you're happy to explore scenic places in winter, make sure you take time for yourself this January and start the year relaxed and with renewed energy. Where will you be vacationing this month?