Elia Locardi is without a doubt one of the most amazing photographers in the world, with over 2 million followers on Google+! His amazing works of art will leave you breathless. Pack your backpack, we are going around the world with Elia... Are you ready?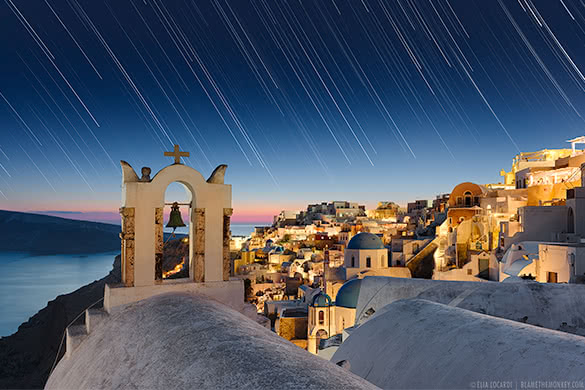 YQ: Can you tell us a little bit about yourself?
Elia: Let's see, I'm a self made trillionaire and international man of mystery who is tortured by his dramatic past as a highly trained secret agent…
Too far-fetched? Okay, you got me. I may have been overly ambitious with that one. ;)
I'm actually a professional travel photographer, speaker and educator about to celebrate three years of location independence and five years of nearly full-time travel. My wife and I have visited nearly 50 countries since 2009, flown over one million air miles, and crossed countless borders on every form of transport except for horseback and piggy back… but, it's only a matter of time.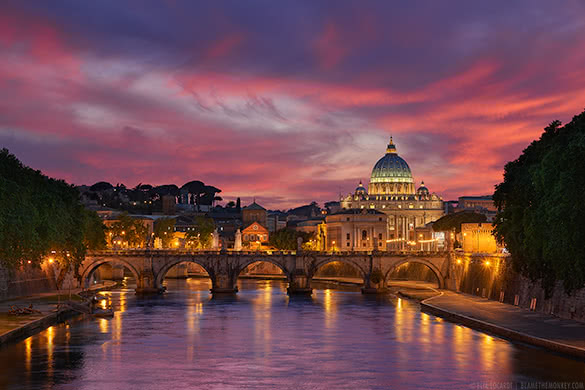 YQ: How long have you been a photographer?
Elia: I'd love to say that I've been a photographer since I was a kid, but photography is actually a fairly recent path for me. Besides randomly shooting with cheap film cameras during childhood, I spent some time in college shooting abstract photography with my first SLR, a Nikon N70.
After that, I didn't pick up a camera seriously for quite some time, as I spent a decade long career in post production, motion design, and visual effects. These work experiences allowed me to become very skilled in Adobe® Photoshop and taught me a lot about camera angles, video production, and lighting, which I consider to be very relatable skills to photography.
Then in 2009, before a trip to Italy with my wife, I bought my first DSLR camera. By early 2010, it became very clear to me that photography was my true passion. You might say it just clicked… ;) Faced with the fact that I was hopelessly addicted to photography, I spent most of 2010 aggressively traveling and building my portfolio and by the end of the year my blog and educational site, Blamethemonkey.com, was born. So, I'd say 2010 was really the beginning of my path to becoming a professional travel photographer.
As my career in photography really started taking off, my wife and I were on the road so much that maintaining a home in the US no longer made much sense. We decided to sell everything we owned and become 100% location independent, in truth, it was just a fancy way for us to tell our parents we were becoming voluntarily homeless. ;)
In March of 2015 we'll be celebrating our 3rd year of being location independent, which will be quite the milestone for us.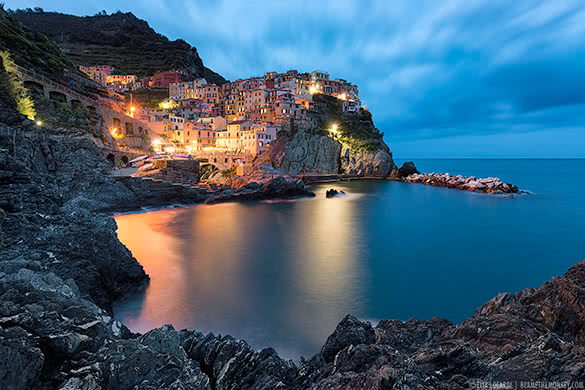 YQ: What type of cameras do you shoot with?
Elia: I use a combination of both Fujifilm X-Series Mirrorless Cameras (just as powerful, yet much smaller and lighter than DSLR cameras) and Nikon DSLR Cameras. In the near future, I hope to switch entirely to mirrorless.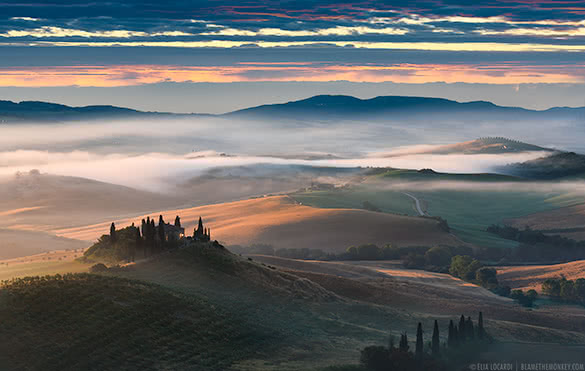 YQ: A century ago, only professional photographers had cameras. Fifty years ago, prices dropped and everyone had Polaroids and simple film cameras. Now digital cameras are omnipresent, and they are so sophisticated. What will cameras be like in 50 years? Will there always be a need for professional photographers?
Elia: That's a very interesting question. While of course I can't say for sure what cameras will be like in 50 years, I would predict that they will continue to become smaller and lighter and that the quality will continue to improve, allowing us to capture more light in a single frame with even greater details per pixel.
It's also exciting to watch the evolution of Drone Photography because even though it's still in its infancy, the technology is already making giant strides. I can see this becoming a real game changer for photographers, since it breaks down nearly all the boundaries of compositions and angles.
With all that in mind, I think there will always be a need for professional photographers. Technology will never replace the knowledge that actual experience can offer. Having a good camera doesn't make you a better photographer just like having a state-of-the-art kitchen doesn't make you a better chef. I'm pretty confident that even if I had the best kitchen in the world, I'd still manage to screw up the mac and cheese. ;)
In the same regard, having a simple inexpensive camera doesn't make you less of a photographer in my mind. There are some seriously talented people producing stunning work using just mobile phones. I think becoming a good photographer has more to do with an individual's creativity and their ability to see the world around them in a unique and interesting way. Even the best camera in the world can't give you that.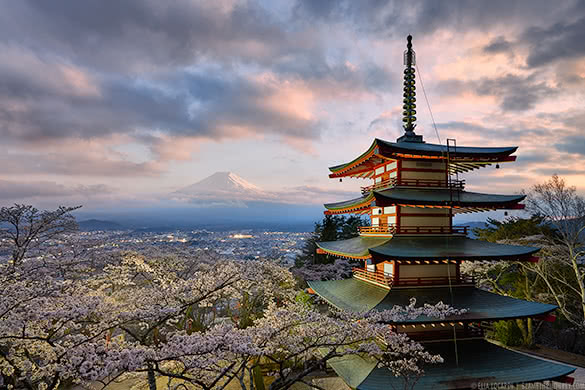 YQ: If you could live anywhere on this beautiful planet where would it be?
Elia: If I could spend my summers in Italy, my springs and falls in Japan, and my (northern hemisphere) winters in New Zealand, I think I'd be very satisfied. Is that really too much to ask?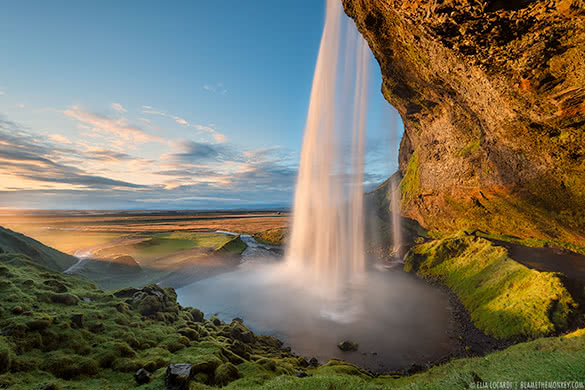 YQ: Can you describe what your post-process workflow is like?
Elia: What I do to produce my work these days is a bit different from when I first began. A couple of years ago I started developing a technique that I like to call "Dynamic Blending." Doesn't that sound fancy? I thought so.
My first step, while on-location, is to capture a series of bracketed exposures over a given period of time. Let's say, for example, from golden hour all the way through sunset and into twilight. Once I've captured those exposures, I bring them into Adobe® Lightroom and select my favorite frames or moments in time. This may be the sky from sunset that's lit with brilliant colors, and the foreground from twilight, once all of the lights in the city have turned on.
Take this picture from Greece as an example with a sunset sky and the city during blue hour.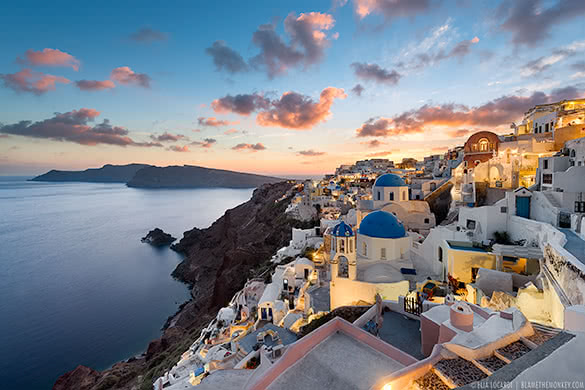 After I have chosen the moments in time that I want to combine, I do some basic adjustments to the RAW image file in Adobe® Lightroom or Capture One® before exporting them to Adobe® Photoshop. Once in Photoshop®, I manually combine the exposures to get what I like to call my base image or blend. Sometimes that means I blend just two exposures, and sometimes I have to use pieces from a multitude of exposures to get exactly what I want.
After I get a good blend, I continue to make adjustments in Photoshop® – things like adding or removing color saturation, adjusting sharpness and contrast, and painting out the woman in the bright pink hello kitty shirt… You know who you are. ;)
Other than that, it's really just little stuff here or there depending on what I think the image needs.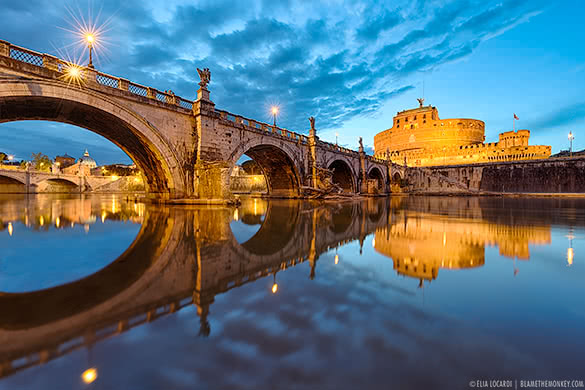 YQ: What advice do you have for the folks who want to get into photography but maybe can't afford the equipment?
Elia: There's a great Theodore Roosevelt quote that says, "Do what you can, with what you have, where you are." And I think that really applies to this question. These days we have the ability to take exquisite photos with something as simple as our mobile device, so don't let lack of funds get you down.
Becoming a good photographer has a lot to do with learning how to see, and for that you don't even need a good camera. Begin by just trying to capture the world around you, imagining how things would look with different compositions, from different viewing angles, and with different light. You can start by practicing your techniques simply by shooting with your mobile device.
My best advice is to begin by working on your photography techniques with whatever you have available, find ways to be creative, master your skills of observation and find moments to capture no matter where you happen to be.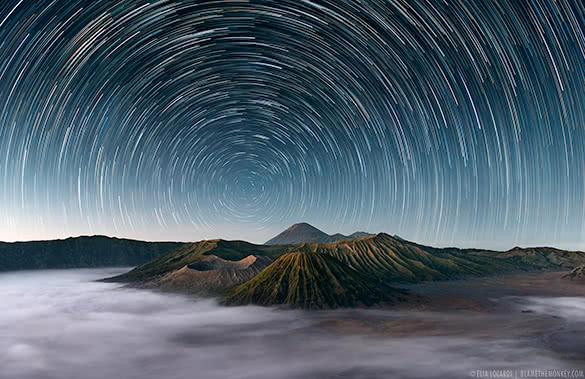 YQ: Which photograph is your favorite so far and can you tell us something more about it?
Elia: If I had to pick one favorite, it would be "Sleeping Giants."
Part of the Tengger Massif and situated in a large caldera, Mt. Bromo is the collapsed remain of a once larger giant. Still active today, it shares proximity with (the active) Mount Semeru, the largest mountain on the island of Java which stands tall at an impressive 3,676 meters (12,060 feet). To give a total sense of scale, the entire area of Bromo Tengger Semeru National Park spans a massive 800 square kilometers.
Prior to capturing this, I had actually put off visiting this part of Indonesia for an entire year. I knew that in order to get the shot I wanted I first needed to teach myself the basics of astrophotography and star trails. I also made sure to carefully time my visit around a new moon in a month that was most likely to produce ground fog.
When I finally got there, I spent the better part of 4 days in the area, sleeping very little, and investing my twilight hours photographing the stars above. In that time, two of the mornings provided me the perfect recipe for crafting my vision – clear skies full of stars and epic fog below.
It was an insane amount of work but it paid off 100 percent.
YQ: Who inspired you the most on your road to becoming a photographer?
Elia: My wonderful wife and her constant support and encouragement. There's nobody else in the world that I'd rather be sharing these experiences with.
Brownie points earned. #winning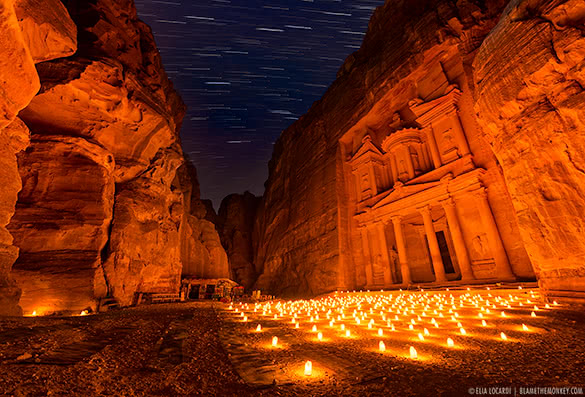 YQ: What are the most inspiring 3 places in the world you had the opportunity to shoot?
Elia: I guess if I really had to break it down, my top three favorite countries for photography would be Italy, Japan, and Iceland. Italy for the countless historical cities and coastal paradise towns, Japan for the rich culture, traditions, and beautiful ancient architecture, and Iceland for the endless epic landscapes that make you feel as though you're standing on an Alien world.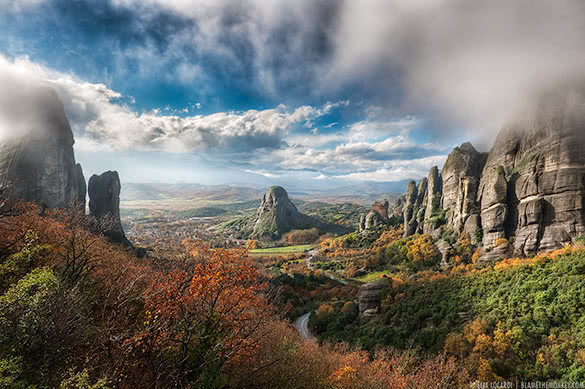 YQ: Can you name us 5 reasons for why it's good to be a photographer?
Elia:
Because, it's dead sexy. At least that's what my wife tells me. ;)
I get to inspire others by sharing the beauty of this amazing planet with those who may not have a chance to see it for themselves.
I get to craft images that are uniquely mine, in ways that only I see, of moments that may only happen once in a lifetime.
It consistently pushes me to step outside of my comfort zone to capture compelling imagery.
It has connected me to a worldwide community of others with a shared passion for photography.
If you are amazed by Elia like us here at YouQueen, you can see more of his work on his blog , Facebook , Google+  and Instagram.