The struggle is most definitely real. As a lady with oily skin, I often find myself dreading the summer months. Here's how to make your makeup last longer.
Images of makeup sliding off my face in the sweltering heat fill my head and make me want to throw my makeup brushes across the room. But rest assured, these tips will help your makeup stay put and have you looking like a million bucks!
Put Your Powder on First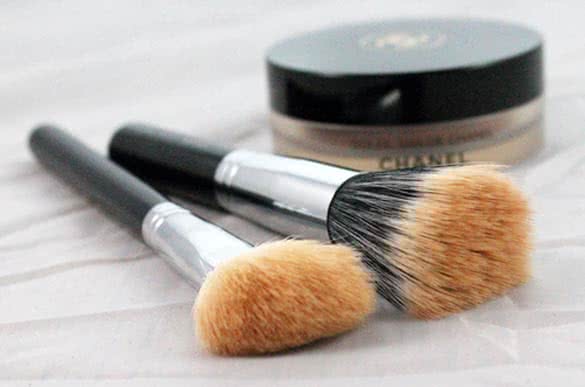 Wayne Goss came up with this life-changing tip and it must be shared in this post. His makeup suggestion sounds kind of nuts. Ready? Wayne suggests putting your powder on before your foundation.
It's definitely counterintuitive, but it's a great strategy for keeping oil at bay. There are several good reasons why this works:
If you have enlarged pores due to oily skin and/or acne, the powder can help to fill in pores (and any fine lines).
This tip can help makeup stay put for up to eight hours, making it perfect for work or a special event or hanging out in the sweltering heat.
To get the best results, remember:
Begin with moisturizer and let it sink in.
Use a loose powder instead of a pressed powder. Loose powder is more refined and its tiny particles have a fluffy consistency that looks natural when applied to your skin.
If you have dry skin, you're good to go after the foundation. If your skin is oily, use a fraction of the same powder just on your T-zone to "double set" the look.
Don't be surprised if you end up needing less foundation. You can use a liquid, cream, wax or mineral foundation with this look.
Try a Clay Face Mask
Once a week, treat your oily skin to a clay mask.
Clay is great because it absorbs oil like a sponge! Doing this weekly is important to prime your skin for its beauty routine, helping to control oil so that when you do wear makeup, it is less prone to run.
Kaolin clay, commonly found in cosmetics, is especially good for use in masks as it absorbs oil and prevents pimples because it's antimicrobial.
When using a clay mask, never let it dry completely before washing off. I know that sounds a little crazy, but it really works better if you don't let it become gross and flaky. The reason: when the clay is still a bit wet, your skin is busy absorbing its beautifying minerals, but when it becomes flaky it starts attracting your skin's moisture to it, leaving your skin dry and irritated—not a good thing. So, wash it off before your skin starts feeling tight.
Use a Matte Sunscreen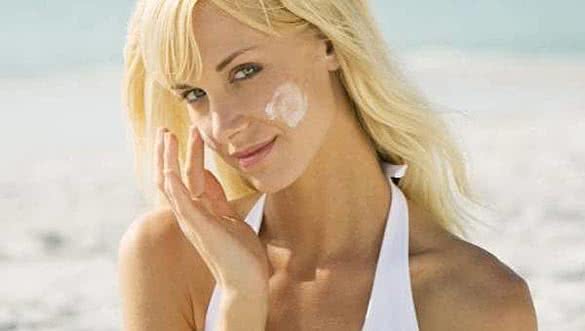 Daily sunscreen is essential for fighting UVA and UVB rays, avoiding sun damage, and resisting premature aging. The good news is that there are so many wonderful sunscreens on the market, you're guaranteed to find one that fits your needs at your desired price point.
Skip the expensive primer, protect your skin and fight oil with a mattifying daily sunscreen. Many formulas act as a matte base, preventing the production of excess oil and laying a smooth base for your favorite summertime foundation. For example, Neutrogena has some great oil-free, mattifying options (I especially like their Dry-Touch line) and Coola has several nice mineral formulas.
If you find the formulas to be too heavy, or notice an unpleasant white or gray cast, feel free to mix sunscreen with your daily moisturizer. This will help to make the moisturizer less greasy and makes application much easier.
Eye Makeup Hacks for Longer-Lasting Beauty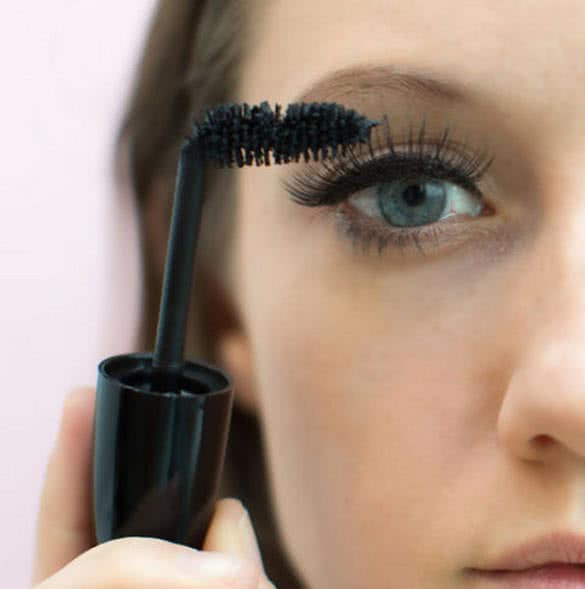 If you have oily skin, chances are your eyelids are also greasy, which can be the reason for eye makeup fading or running. Get the upper hand by using a primer specifically formulated for use on your eyelids so that eyeshadow you apply will have something to stick to. Primer is better than concealer in this area because it absorbs oil.
For mascara, waterproof formulas work well but they can be a mission to remove at the end of the day, so try this clever hack: apply a coat of regular mascara followed by a coat of the waterproof one so that it's easy to remove later but won't give you dreaded "raccoon eyes" when you're wearing it.
Consider Oil Cleansing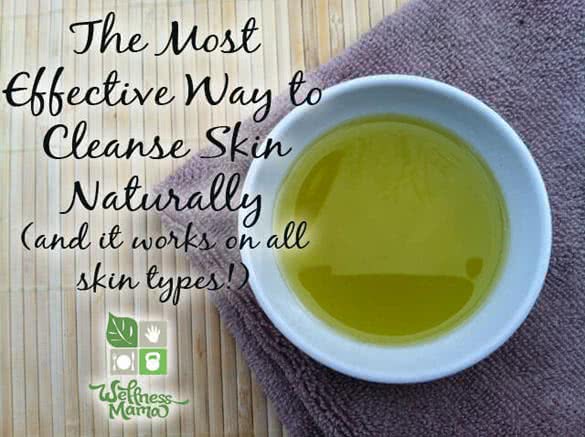 This is another example of counterintuitive beauty.
Since I've started oil cleansing (you can use any oil: sweet almond, jojoba oil, coconut), my skin's oil production has slowed down quite a bit. I usually follow my oil cleanse with another cleanse with my regular face wash, and I'm good to go. The addition of "healthy" oil into my routine seems to be signaling that the oil production can chill out. Not every oil is right for your skin, so consult your dermatologist or do a "patch test" first.
And there you go, apply these tips and your makeup should last much longer.
Share your own tips and experiences in the comments below!