They say scent is the strongest sense associated with memory, making summer the perfect season to try out a new perfume! Try these 7 orange blossom perfumes for the sweetest memories.
Of all the senses, research has shown that scent is the one sense that is most associated with memory. For this reason, so couples opt to exchange perfume and cologne on their wedding day, so that the new scent is associated with the magical moment, and each time they smell the perfume or cologne they gave each other, they will remember their special day.
If you're looking to recall the memories of this summer with a scent, opt to make it a gorgeous, sweet and citrusy orange blossom perfume. Orange blossom gives off a sweet, earthy vibe, and is a great scent for both seaside moments and more formal events. It is also great because it can be worn during the day, or during dinner on the water.
The following seven scents can be worn this summer for a sweet and romantic vibe. Whether you're planning a tropical getaway with the girls, or a dreamy honeymoon with your sweetheart, these orange blossom perfumes are the perfect items to stow away in your luggage for the trip, or in your purse for a night (or day!) to remember.
1. Fleur Liquide by Memoire Liquide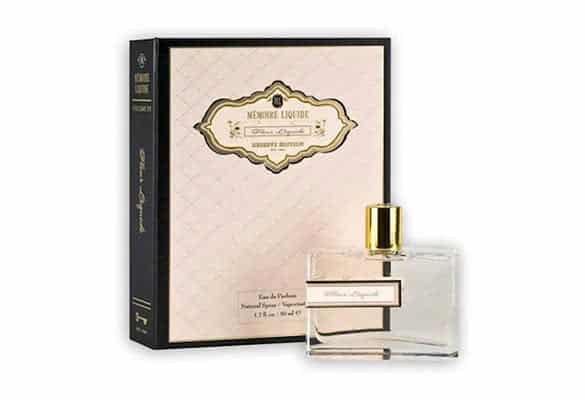 This perfume is perfect to store in your luggage for a dreamy summer vacation. When packing all of your essentials, make sure this makes it onto the list! With notes of mimosa, orange blossom, and jasmine, it's the perfect romantic perfume to wear during the day. Splash some on before heading to an elegant brunch with your friends, or right before going to the beach with your love. If you're looking for something intensely floral and sweet, make this your go to.
2. Orange Blossom Cologne by Jo Malone
Jo Malone is known for her beautiful scents, which no matter what ingredients she chooses, all seems to come together so beautifully. She has beautiful mixes like Wood Sage and Sea Salt, Peony and Blush Suede, and Mimosa and Cardamon. This orange blossom scent is wildly sweet and earthy, with notes of citrus leaves, clementines flower, lemongrass, iris, white lilac, orange blossom, and water lily. This is a beautiful summery perfume that can be worn during the day or night, and is perfect for both casual beachside relaxation or saved for an elegant, more formal occasion.
3. Field of Flowers Orange Blossom Eau de Toilette by Philosophy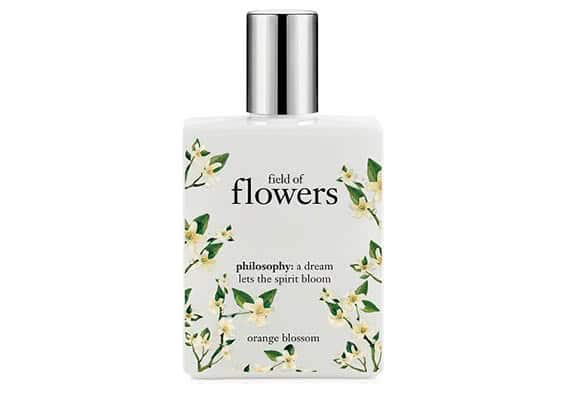 If you're looking for something on the light side and are a bit more sensitive for perfume scents, this might be the choice for you. With notes of orange blossom and citrus, this is definitely a daytime fragrance. It leans heavily on scents of white floral and citrus, and is less on the sweet side. So if you're looking for a perfume to take with you to the Greek Isles and don't want to smell like orange candy slices, this is the one for you!
4. Neroli by Annick Goutal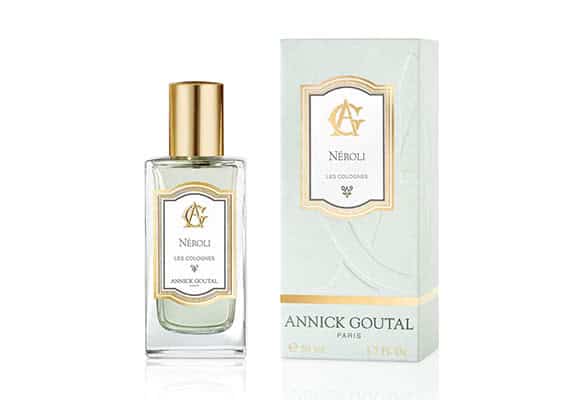 A very beautiful sweet and earthy fragrance inspired by purity and eternal love symbolized by weddings. The notes of this fragrance include orange blossom, neroli, cypress, and cedar, which means it's a well-balanced scent that doesn't lean too sweet or too woody. This perfume is also on the lighter side, so sensitive gals would really enjoy this one. Annick Goutal's florals are known for being light and very "natural" smelling, meaning they don't give off a heavy, cheap scent. They also just barely linger. This is perfect to spritz on for summer mornings, and is incredibly feminine and classy. The bottle is also beautiful!
5. Squeeze By Lilly Pulitzer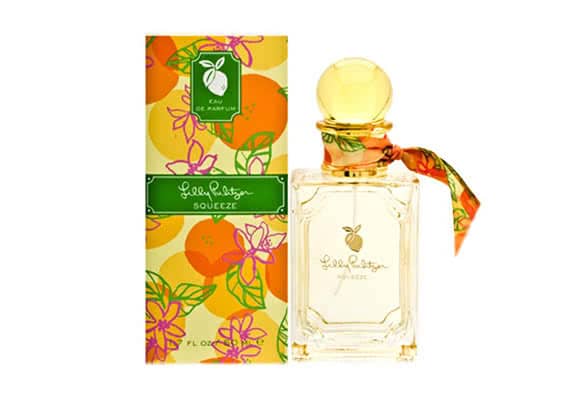 Lilly Pulitzer's bright and cheery Squeeze scent is much more fruity than the others on the list, making it a much more sweet option. If you're looking for something that's sparkling with notes of litchi, grapefruit, red currant, lotus, rose, and musk, this is your best bet. It's perfect for the daytime and is sweet without being incredibly overpowering or smelling cheap. Lilly Pulitzer is known for her classy and colorful designs, and this perfume stays up to par with her line's cheerful attitude. Pair this cologne with a bright shift dress and sparkly sandals, and you'll be set!
6. Orange Blossom Eau de Toilette by Penhaligon's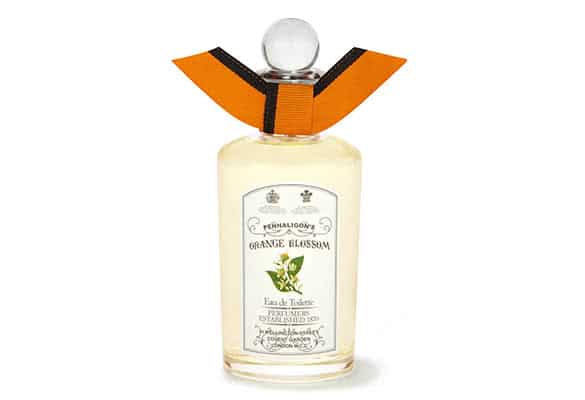 This absolutely stunning orange blossom perfume hails from London, and looks like something straight out of an apothecary. It's definitely the perfect for a gift for a loved one, or even for yourself, and will look lovely sitting on your armoire in your room. The notes on this perfume is neroli, violet leaf, bergamot, orange absolutely, Egyptian jasmine, white musk, and sandalwood. It has a sweet, "honeyed" scent, and is a very classy and elegant scent to wear to a sunset dinner on the beach, or to spray on before heading onto the boat for a day at the sea.
7. 'Orangers en Fleurs' Parfum by Houbigant Paris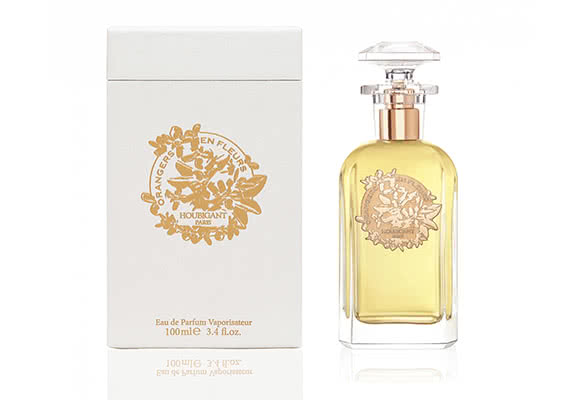 This French perfume will cost you a whopping $600, but it's totally worth it. Every drop is just absolute orange blossom, dewy perfection, and has notes of orange blossom,. Rose absolute, Egyptian jasmine, tuberose, and nutmeg. There are also some base notes of cedarwood and musk, which keep it from being too sweet and overbearing. According to Neiman Marucs, the product is described as "an orange blossom note wrapped in a sophisticated perfume blend of Turkish rose absolute warmed by an animalistic note of Egyptian jasmine absolute." Absolutely beautiful!
Orange blossom symbolizes purity, chastity, and innocence, and is the perfect flower to choose for the language of the summer. Orange blossom sits beautifully on the skin and gives off a classy, sweet scent that mixes wonderfully with the warm air. Between the breeze of a beautiful destination, the salt of the sea, and the earthy sweetness of an orange blossom cologne, you're set for an amazing summer full of wonderful memories. When you want to relive them, just spritz on some of the orange cologne and instantly be transported back!