The styling possibilities are endless when you are blessed with long hair, especially for Asian women, so don't forget to add the following most popular Asian hairstyles for long hair to your list.
As an Asian woman, you're not only blessed with beautiful bone structure and flawless skin, you are also able to wear your hair in almost any hairstyle and still look younger than your actual age.
For most it's a blessing, for some, it's a curse. With so many possibilities, it's easy to get overwhelmed and forget about doing anything special with your hair. Well, we're here to show you some guidance in the form of the most popular Asian hairstyles for long hair. So when you're blessed with beautiful long locks, it's only fair that you use it to your advantage and try a new hairstyle each day.
So let the countdown begin!
10. The sleek side part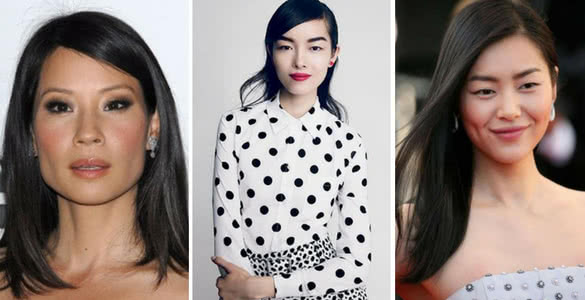 This particular hairstyle is timeless and oh so simple, suitable for any look and any occasion. Simply put, the sleek side part consists of the hair pulled to the one side using your natural parting and keeping the hair straightened.
Ensure that your hair flows over your one shoulder and keep all loose strands in place by adding a hint of hairspray. As one of the easiest Asian hairstyles for long hair, anyone can pull this one off.
9. The side ponytail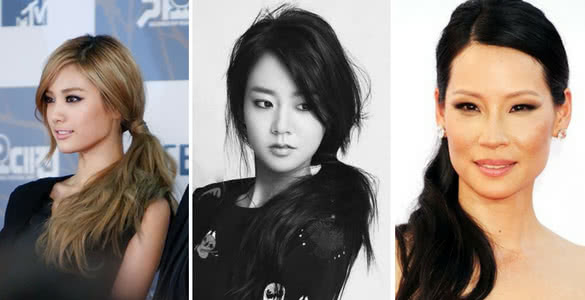 It may sound extremely outdated but it's definitely making a comeback. The side ponytail doesn't have to look like your middle school photos where you most likely wore glasses. In fact, it can look very stylish on adults when done right. Remember, you need to go one way or the other.
If you want to make it messy, then it can't be a little bit neat and tidy with some loose strands. The same goes for the neat look. Once you decide you're going to create a sleek side ponytail, you have to make sure nothing is out of place.
8. The bedhead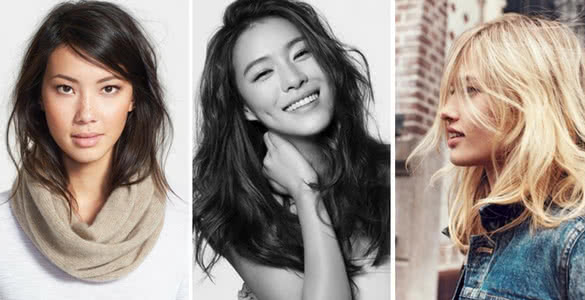 This is most likely one of my favorite Asian hairstyles for long hair, needing very little prep time. The bedhead pretty much consists of washing your hair the night before and going to bed. No styling, no brushing, unless you simply can't help it.
All you have to do is wake up and maybe put a pin in your hair if you prefer to have hair away from your face. Hence the bedhead reference. It's a pretty simple hairstyle that can be worn by anyone!
7. The curly one side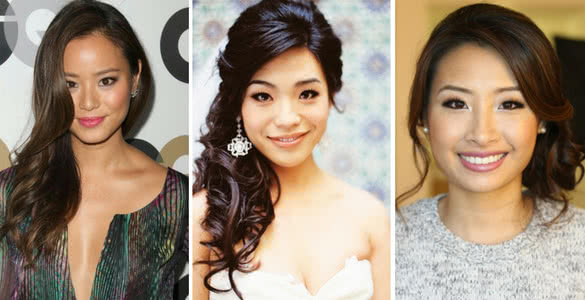 The curly one side is an interestingly fun hairstyle for anyone who likes wearing their hair loose but can't really be bothered to do too much prep work. As with the sleek side part, the curly one side uses the same principles by incorporating your natural parting into this particular look. The only difference is, you don't have to straighten your hair.
If you have naturally curly hair, this is the perfect style for you as the key to creating the curly one side is for it to look natural.
6. The braided bun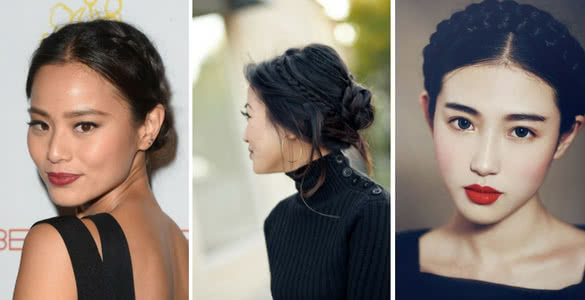 An enchanting hairstyle for those who feel somewhat flirty and fairytale-like, added with a hint of sophistication. Perhaps not one of the easiest Asian hairstyles for long hair, but certainly one of the most interesting to see. The braided bun is basically a braid rolled in a bun to create an interesting twist of hair.
This particular hairstyle is mostly suitable for younger women, but will bring out the youth in women of any age.
5. The side braid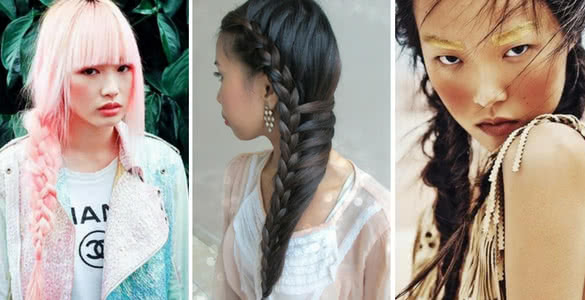 You don't have to be particularly skilled to pull off this look, nor do you have to be a blonde bombshell to look the part. The side braid uses an extremely simple principle of roughly weaving the hair together loosely towards your one side, taking into consideration that your hair is long enough to reach your side.
Don't pay too much attention to making it look perfect as the idea behind the side braid is for it to look imperfect, making you seem a little bit more relaxed and flirtatious – perfect for a lazy Sunday morning.
4. The fishtail pony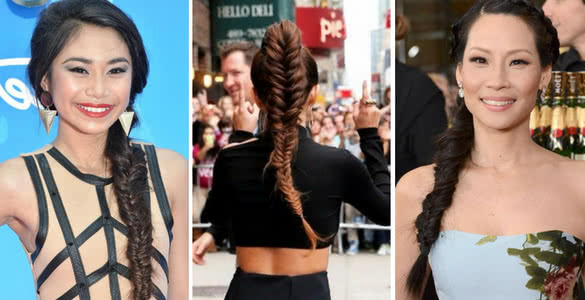 Introducing the braid of all braids, the fishtail pony. Although not a particularly flattering look for those who don't enjoy the look and feel of a fishtail, there's something extremely enchanting and captivating about this particular look; causing you to do double takes.
Almost creating a braid in reverse, you need to ensure that everything about this look is tight and neat in order to pull off the fishtail look. Splitting your hair in two, and then dividing the two parts again into two sections, braiding them all together, is exactly what the fishtail braid is all about. It's complicated, but don't let that deter you from trying.
3. The blunt bangs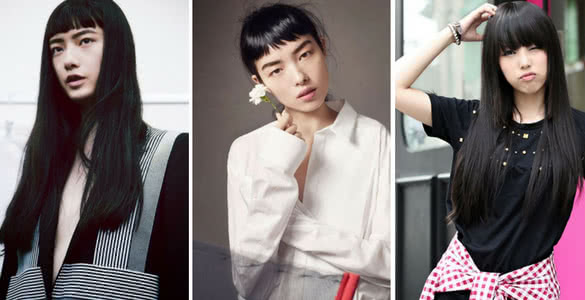 Take into consideration that not everyone can wear this particular style, however, Asian women have beautifully defined bone structures and features making this look particularly flattering. As one of the most permanent Asian hairstyles for long hair, the blunt bangs should not be taken lightly.
Once the hair has been cut off, you can't just put it back, but who cares, right? This look pretty much consists of adding bangs to your long hair, ensuring that the space between your eyebrows and your bangs are minimal.
2. The faux bob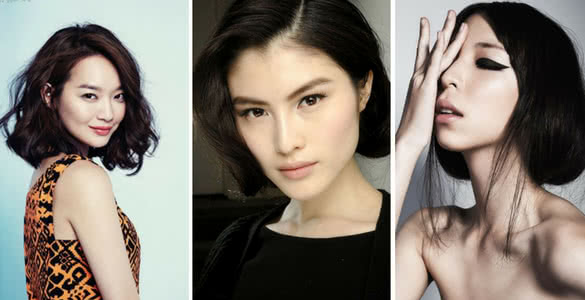 Who said you can't switch between long hair and short styles? The faux bob is exactly what this is meant for. Simply put, the faux bob is a look that creates a bob without making it permanent by cutting anything off. Without bringing scissors near any part of your hair, you can tuck your ponytail underneath the rest of your hair to create a shorter style for the hot summer months.
Ensure the hair is evenly spread out in order to complete the look and secure the hair underneath to your scalp with bobby pins. With a little bit of practice, this look can look extremely flattering on women with long hair.
1. The braided mane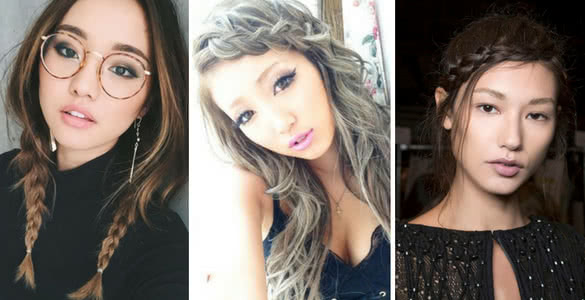 Braids are everywhere! Besides, who doesn't love a pretty braid anyway? This look consists of creating a ponytail by weaving the hair along the top of your head to create a braid down the middle and then securing the rest of the hair in a ponytail. In order for this look to work well you need to ensure your hair is kept at the same length without cutting any layers into it. It's one of the easiest and fastest hairstyles to try and will definitely add a little something to the ordinary ponytail.
Bonus tip: There's absolutely nothing wrong with adding a little hairspray in order to keep everything in place. However, there's one particular way of applying it if you don't want to add too much at a time. As with perfume, spray a little bit into the air and walk head first into the spray. If you find yourself needing a little bit more, repeat the process. This will evenly distribute the hairspray without causing one piece of hair to be hardened and another piece craving some structure.
When it comes to finding the perfect Asian hairstyle for long hair, the best tip to remember is to follow your face shape and don't be afraid to experiment a little bit. The great thing about having long locks is the fact that you can wear it one way today and try a whole different look tomorrow. Find what works for you and go with that.
There's so much more you can do with long hair, regardless of the season, compared to shorter hairstyles. So, unless you're really certain about changing up your look completely, rather try one of the above-mentioned hairstyles for some change before cutting it off.
However, don't be afraid to be a little bit daring this new year and try looks that you never have before. It's one of the perks of having long, beautiful locks.