If you've always wanted that burgundy hair color, but never dared to experiment fearing the results you'd get, this article can help you get the courage.
If you love to make a statement with your hair, but are too shy to go for a very bright color (like blue, bright red or violet), burgundy offers the perfect option. It is dark enough to be subtle and professional at work, but trendy and fashionable enough to stand out as brave and different. It is a versatile shade and comes in a number of different tones as well – from dark and subtle, to more vibrant and bright.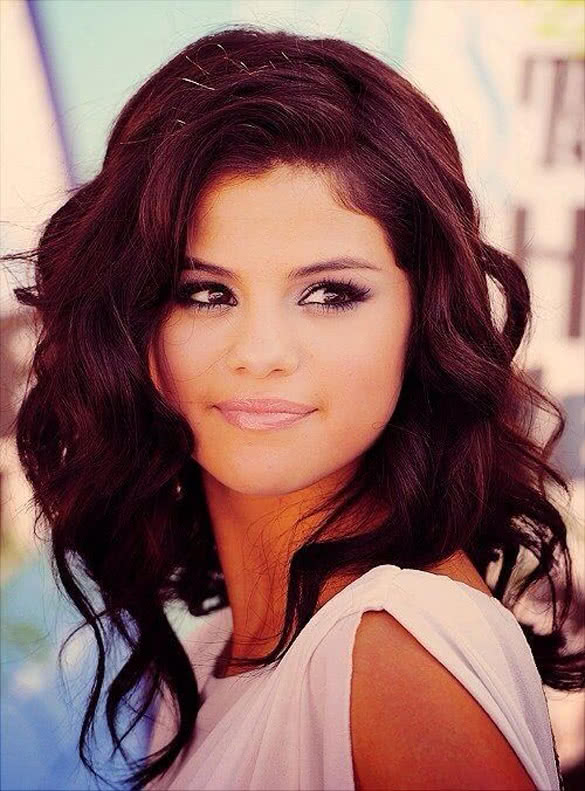 The end result will also vary depending on your original hair color. So there is a lot to consider when making the move to burgundy – from your personality to your natural and desired hair color and the process involved.
Burgundy hair color normally refers to red, black and brown hair with purple tones. It is a great look for those who already have dark hair but want to add a different look, or for a transition from light hair to dark.
How to get the perfect shade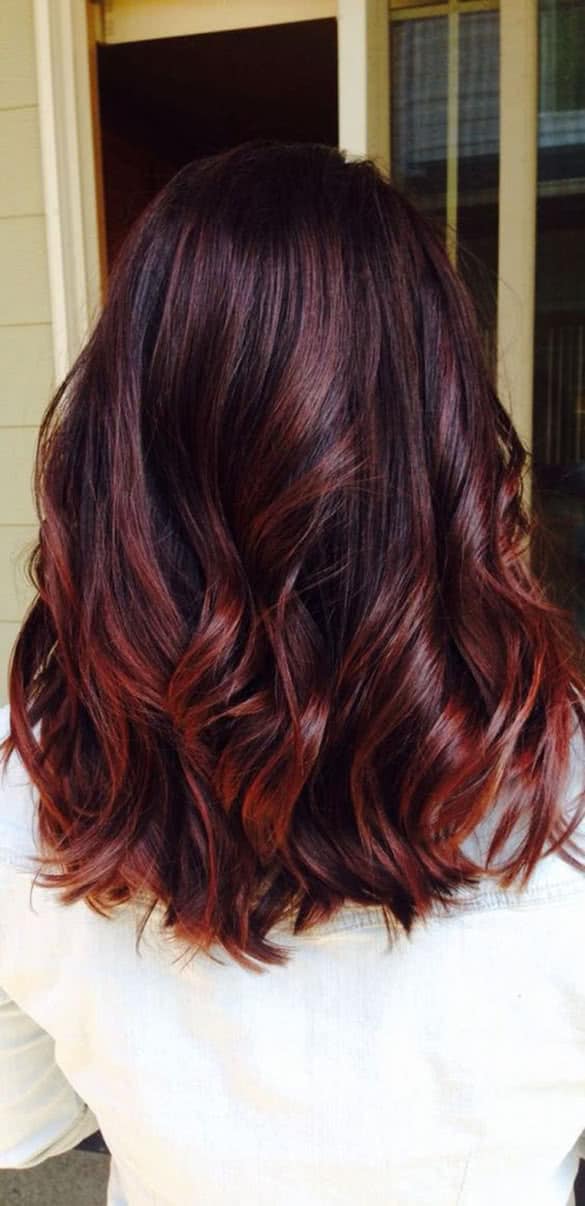 The first step is to find inspiration: research Internet and hair magazines in order to find the shade you want. There are lots of different varieties of burgundy hair out there. Is there a particular celebrity icon you have in mind, perhaps Katy Perry, Rihanna or Cheryl Cole? They all have had head-turning burgundy shades that have been widely photographed and used as style inspiration.
If so, cut out a picture from a magazine and take it with you when you visit a salon to give the colorist a clear picture of what you have in mind. It is advisable for first-timers to go to a hairdresser for their first burgundy hair coloring, since sometimes do-it-yourself hair dyes can look totally different on your hair compared with the color on the box, and this can lead to all kinds of disappointment.
It is best to have a consultation with your colorist and ask for their advice, since they will have the experience and knowledge to let you know what will work best against your skin tone and with your original hair color. They also have a color chart where they can show you the different shades and come to a decision with you.
Research and consultations are really important, so be sure not to skip these steps. It is also important to remember that going dark can be quite a long-term decision and is often a lengthy process to revert back to lighter colors, so think carefully before you decide to try out burgundy hair color.
Burgundy for blondes
If you put a burgundy color on light blonde hair, you may end up with a bright purple or violet hair, which can be a little over the top and undesired. The first step is to dye your hair a base color (such as a brown-red), and then use this neutral shade to build the burgundy over it.
Darker blondes will find it easier to get the right shade, but for very light blondes it will be a little trickier (this is why it is useful to have an expert for advice). Some salons and beauty stores carry 'burgundy blonde' which produces red/violet undertones for blonde hair. The good thing about being a blonde is that you can experiment with more vibrant tones if you feel daring.
Burgundy hair color for dark hair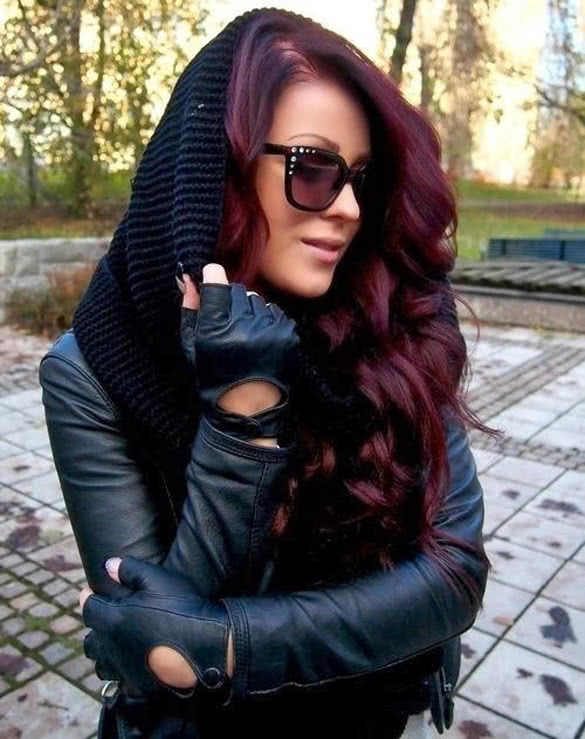 If your hair is very dark – dark brown or black – burgundy is not the easiest of shades to achieve. The reason is that it tends to come out as too subtle with dark hair, and this especially happens with shop bought dyes. It can be really frustrating to look at the box and see a model with vibrant burgundy hair, only to wait for the color to develop, dry it off, and end up with a very similar hair shade to what you started with.
Get yourself to a salon and ask for a vibrant color, which is a better option than messing with lightening your hair first. If you lighten it too much with bleach, you run the risk of ending up with blonde hair, which will turn burgundy into bright purple or violet. Go for permanent rather than semi dyes, as these tend to be brighter.
Burgundy for brunettes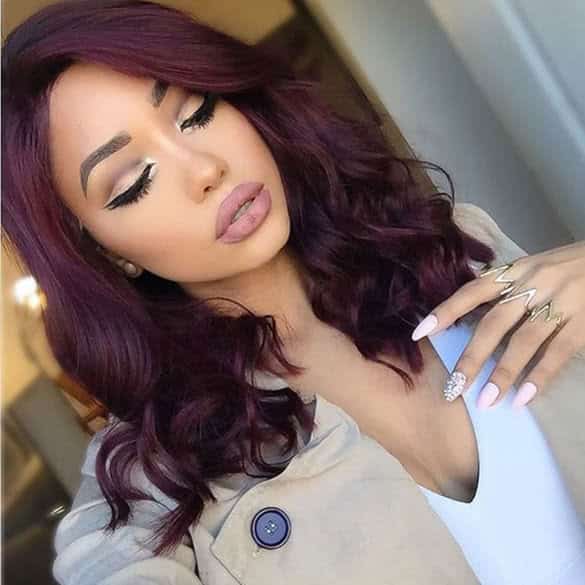 If you have light to medium brown hair, you have the perfect hair base for burgundy – hooray! The burgundy tones are easily visible with this base hair color and you can experiment with lighter, deeper, or bright and vibrant shades.
This is the kindest option for your hair, as you do not need to worry about a base layer, and can choose semi-permanent rather than permanent dyes, which can have the perfect result and cause less long-term damage to the hair follicles.
Burgundy hair color for red heads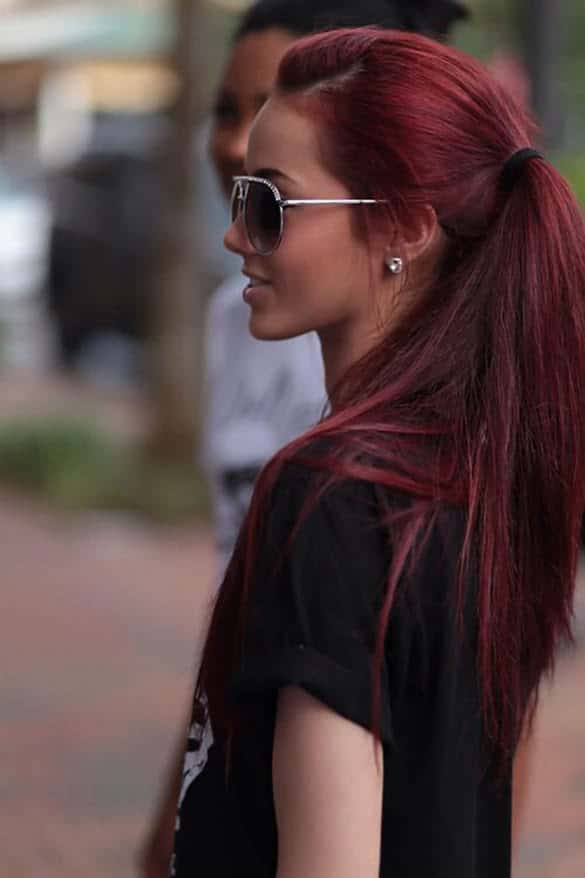 Red hair is a naturally warm color, which means that going for a reddish purple tone looks great for a change of color. Red hair is another great base for burgundy color, which switches up your look in a subtle way.
Depending on the shade, you may want to add a base color, but if your red is dark (and less gingery), you can even get away with just adding streaks of burgundy for a creative twist.
What shade of burgundy?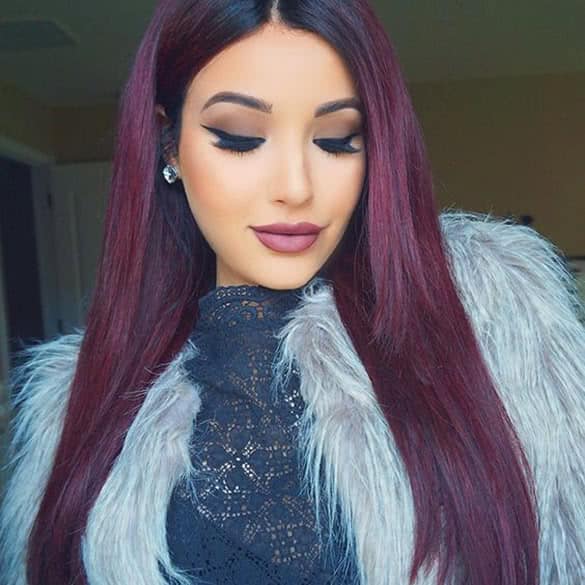 There are loads of different red-purple tones to choose from, and it is a great excuse for experimenting.
A cabernet inspired shade is a great warm color and the richness suits most skin tones.
A cranberry shade is a brighter option and best suits a peachy or pink complexion.
A raspberry color is a bolder option to draw attention to your face, and again, suits a peachy pink complexion.
A cinnamon tone is warm and great for long, natural looking hair.
A merlot hint can mix cool and warm tones and looks modern, trendy and fashionable with choppy layers and a blunt fringe.
A cherry color is bright and daring, and because of the coolness of the color, it suits neutral or yellow/tan complexions best.
Best color matches for burgundy hair?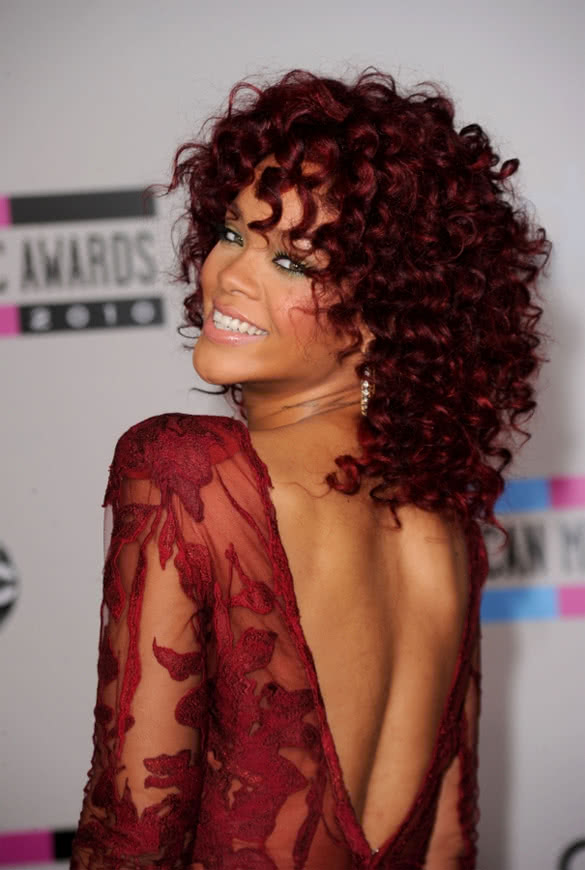 At first, it might seem that burgundy is a difficult color choice to match clothes and make-up with, but this is not necessarily the case. It just takes a little getting used to and a little knowledge. Start by looking at images of your favorite burgundy hair celebrity, and check out what clothing and make-up she wore well with this tone of hair.
Whether your tone sways towards the purple or red tones, burgundy is a warm color. This means you should choose makeup with dewy pink shades and greens in order to reflect your new color.
Less is definitely more. For eye makeup, moss colored green eyeshadows look fantastic, and you can opt for a brown or reddish eyeliner rather than black.
The cheek bones come to life with just a small amount of rosy blusher and the lips will look great nude or with pink-brown shades (bright reds and purples will look like too much). Colors to stay away from are oranges and bronze or certain blues or bright reds. The warmth of your hair can be complimented with warm shades or lighter variations of them.
Colors to stay away from are oranges and bronze, certain shades of blue and bright reds. The warmth of your hair can be complimented with warm shades or lighter variations of them.
The best part is, the hair often speaks for itself and you only need a touch of natural looking makeup and warm, neutral colors in your clothing to make your hair really stand out. With clothing and accessories think mahogany, lilac, dark purples, greens or browns.
The great thing is that most people can pull off a shade of burgundy, but the key is in choosing the correct shade and what best accompanies it. This color is warm and festive looking, which makes it ideal for autumn/winter, but it can look equally fresh in the spring and summer. When the sun shines, it really picks out the various tones of the hair color and helps it look sleek and shiny.
As with any dyed hair, take good care of its state by using conditioning treatments, getting regular trims, and staying away from too much heat and products. Too many chemicals can wear down the condition of your hair, so be sure to keep a check on it.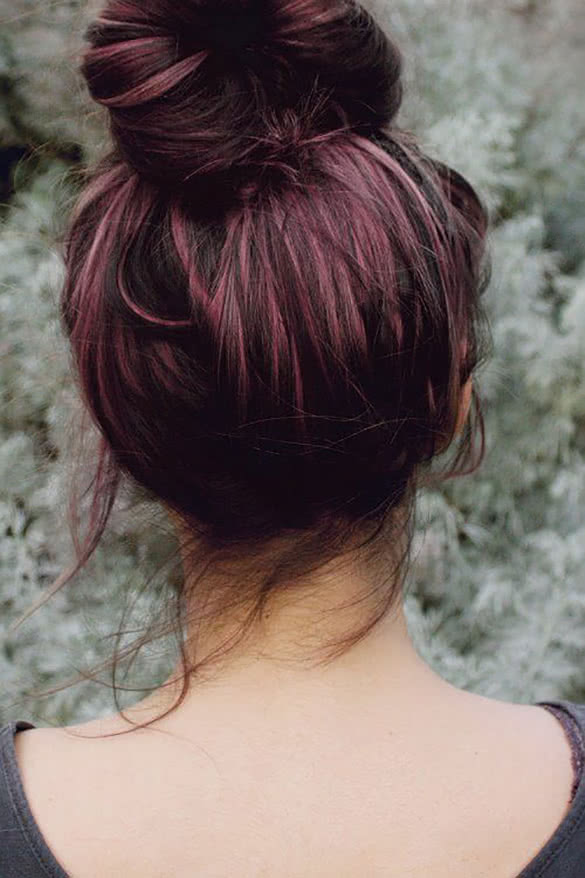 A great addition to your hair supplies and a great tip for burgundy hair is to invest in some shine spray. Burgundy hair catches the light magnificently, and just a light spritz of shine spray is often all you need to complete your hairstyle.
So, if you are like me and you have blonde hair as a starting point – a burgundy color may be a long process, but it is well worth it in the end. But be warned – once you have the desired tone, you need to be committed to it, because going back to blonde is another long reversal process.
As a natural brunette, I often switch from my current blonde to burgundy and back again, and as long as you take the time to properly care for and condition your hair, and ensure it is strong enough and 'rested' between salon visits, it is easily done with a little patience.
The best part of changing your hair color is turning heads, and the second best part is picking out a new wardrobe and makeup to suit your new tone!
Have you got burgundy hair? How did you achieve this look and was it a simple enough process? As ever, we love hearing your experiences and hair advice. Just pop a comment in the box below and get involved!