Add some bling! Here's how to bring your hairstyles to life with some simple extras!
A simple accessory can bring a hairstyle to life and give it a new twist, but how do you know where to start? Here are some of the most popular hair accessories and how to wear them.
The Hairband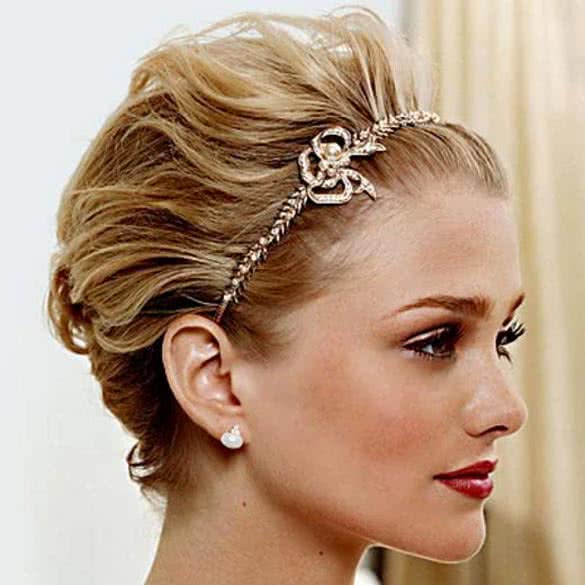 You can make a hairband look less playground-ish and more sophisticated by adding it to a messy bun hairstyle for a grown up finish. There are lots of great hairbands available in a variety of materials, colors and patterns. They're one of the best ways to freshen up a plain and simple hairstyle, such as a ponytail or French braid.
If you are heading to a formal function, such as a wedding, there are some fantastic wire hairbands/fasteners to choose from. Many of these hairbands are simple but elegant and adorned with ornamental fixtures including diamante and pearls. Choose a hairband with a softer material behind the ears as metal ends can hurt your head if you wear them for long periods of time.
Barrettes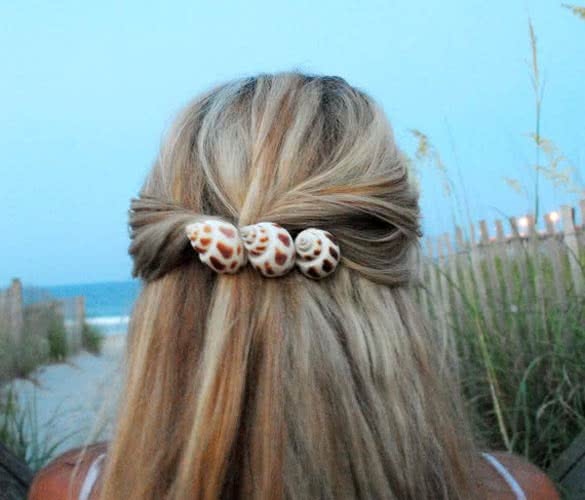 One of the best ways to make a simple style look more elegant is to use a barrette instead of a hair elastic. Gather your hair in a ponytail and tease the hair under the barrette to hold it firmly in place then snap it closed at the nape.
You can get a matching accessory to suit your outfit, including those made from a variety of materials such as wood, and lots of shapes and colors.
Bling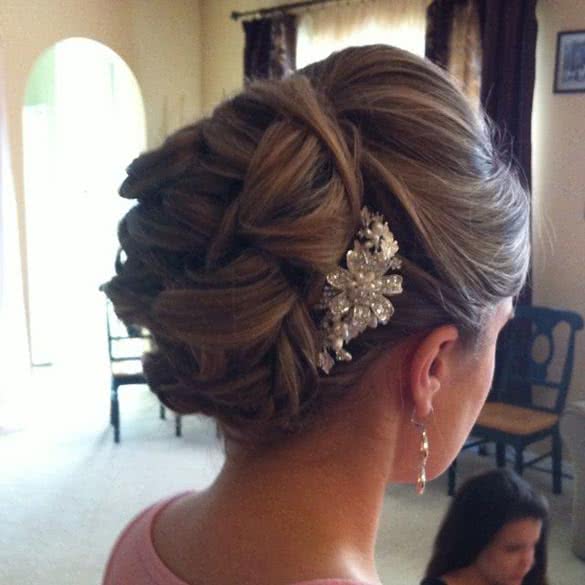 Brooches and jewel pins can bring a hairstyle to life. Simply style your hair as normal—perhaps in a bun, side ponytail or braid—and attach some bling. One of the best places to do this is next to the hair tie or to hold back a side fringe.
Some jewels can add elegance to a hairstyle and are a great way to hold back layered hair and prevent it from falling in your face. Be careful if you opt for a tiara, as it is usually quite difficult to pull this off without trying too hard to look like a princess or a celebrity – less is sometimes more and just a few bits of sparkle can make a huge difference to your overall look.
Punk it Up
It is time to experiment! Wrap black tape around a hair tie for a creative tie. Now style your hair in a smooth, slicked back high ponytail and use your new PVC looking hair tie for an awesome new dominatrix look that looks great with heavy eyeliner, black and contrasting clothes.
This is a simple touch to really change your whole look and is very cheap to make. Make sure none of the sticky bits of tape touch your hair, and you'll have a customized hair accessory to wear time and time again.
You can easily make your own hair accessories and get creative; this one is just one idea. Get to your nearest craft shop and stock up on some jewels, ribbons, lace, colored tape and sequins and see what you can create.
This is a great idea for a sleepover party and a craft to do with your friends, plus you end up with a load of customized hair accessories for every occasion—and that added extra of having created them all by yourself.
Bobby Pins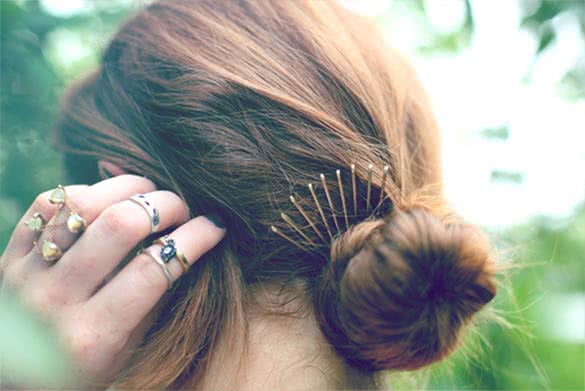 An absolute favorite and a classic hair accessory – the bobby pin. More practical than pretty, the bobby pin is a savior for any girl! They are the perfect way to clip back unwanted stray hairs, or to fix a tricky hairstyle in place.
The great thing is you can buy 'camouflaged' bobby pins to match your hair color (brown or blonde) so that they can discreetly hold up a hair style, or you can use them as part of your hairstyle's accessories by opting for a bobby pin with a jewel on it, patterned or a bright color.
Ribbons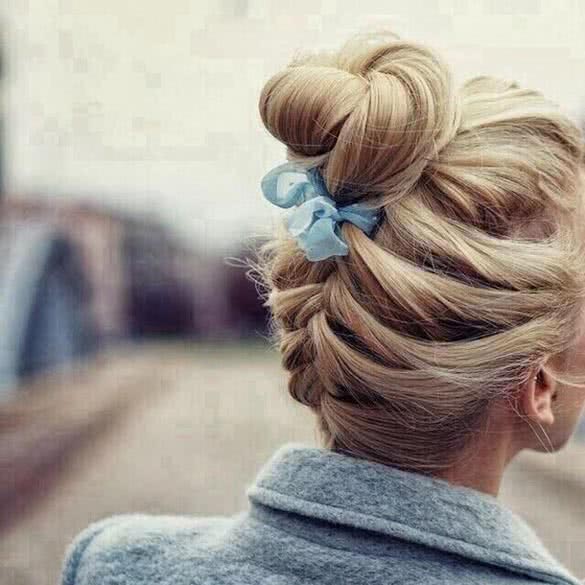 You can't go wrong with a ribbon. Loose ribbons, rather than the ones with wire fitted through them, give an elegant twist to a hairstyle. The wired ribbons can look too rigid and cheap.
A simple ribbon can be great to tie around a bun, weave through a braid or simply wrap around the front of your hair. The great thing is that there are heaps of ribbons on the market in all shapes, sizes, colors and patterns.
Hair Ties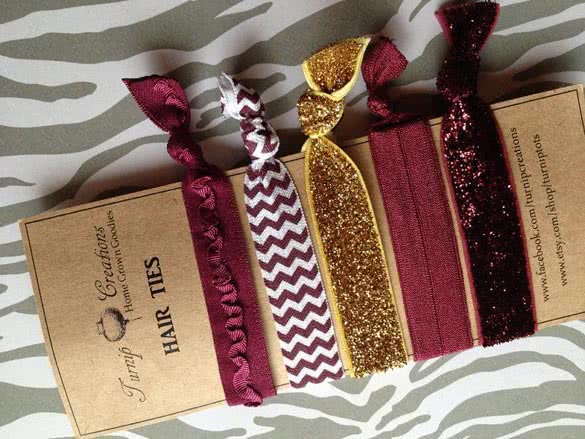 These don't need to be bought from a hair shop because any fabric store is likely to stock it or even customize some clothing you no longer want. Simply cut off a sample of material that will fit around the circumference of your head.
Tie your hair up in a neat ponytail or messy bun and wrap the material around your head. Polka dots, gingham, lace or different colors – there's material in all styles out there and the fun is in matching one with your fave outfit.
Fasteners
Lots of high street and designer shops stock fasteners – the perfect accessory for a wedding, christening or any formal function. They look great with a pretty dress and wavy/curly hair in particular. They are also very versatile and come in lots of styles and colors. They suit up and down hair styles as well most face shapes.
Flower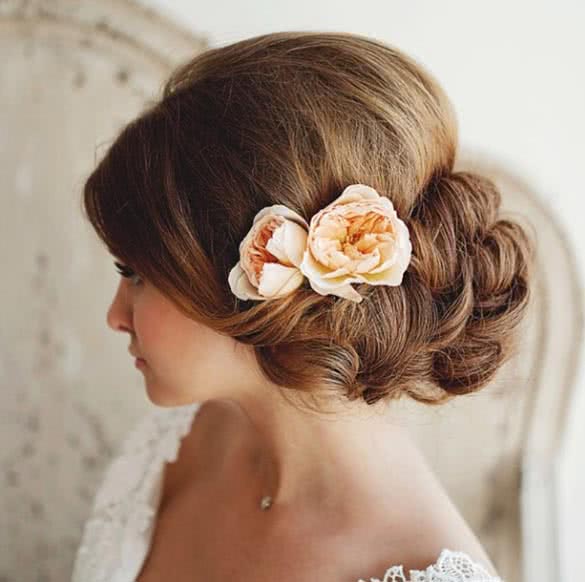 If in doubt, opt for a pretty bud! There are lots of fake flowers attached to clips, pins, on headbands and fixed to hair ties. They can liven up a day or night look, and they look chic.
Occasions
Hair accessories add that something extra for a special occasion. Why not try to make a hairstyle more festive by adding a tinsel accessory? There are lots of Halloween themed accessories out there as well. One of the most popular occasions at which to wear hair accessories are weddings – either your own, one that you are a bridesmaid in or simple a guest. Some pretty lace, a beautiful flower or pearl brooch can transform an outfit.
Choices
When it comes to picking the best hair accessories, it is a matter of preference – what suits your personal style? What catches your eye? Think about the outfit you want it to match.
If you have a particular dress or top that you want it to match, take the garment with you when you go shopping so that you can get as close a pattern or color match as possible. If there is no particular outfit you need an accessory for, think about more neutral accessories that are versatile and will match many colors, outfits and hairstyles.
Once you find an accessory you like, place it up to your head and look in a mirror before you buy it. Some accessories suit certain face shapes more than others. For example, if you have a small, heart-shaped face, a huge flower might overpower you. This also applies to your hair type whether you have short or long, fine or thick hair.
These are just some of the hair accessories to stock up on to get your accessory supplies started. The fun part is shopping and dressing up your outfits and hairstyles with different accessories. What accessories do you own? What do you wear over and over again? Share your hair experiences with our readers in the comments section below.