1920s flappers knew how to dress and wear their hair: slicked, stylish and sophisticated. The poster girls of the time had it all and now you can too with these easy tips!
The good news is that the popular 1920s hairstyles suit short- and long-haired ladies with different hair types (thickness, condition). Lots of celebs have been inspired by the fashions of this decade, and more recently The Great Gatsby film, including Rihanna and Nicole Ritchie. The era is perfect for that red carpet look or a wedding, but there is no reason why we all can't give it a go in everyday life or for other special occasions.
Before you get going, you need the essential flapper girl hair accessories and equipment: curling irons, hair clips, hairspray, hair gel and a vintage headband or head chain.
The Faux Bob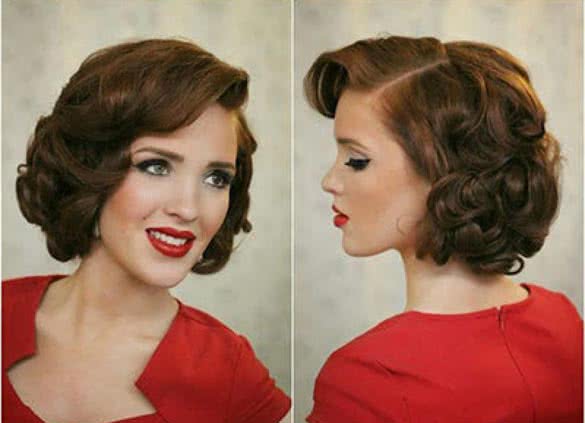 Long-haired ladies can get the '20's look by creating the illusion of a short-haired bob. This decade was all about bravery and independence. Women began to stand up and be counted, and many of them chopped off their Victorian-styled long hair to show this.
If you've grown attached to your long hair and don't have the patience to grow it out again, you don't need to grab the scissors just yet. There is an easy way to fake it!
Simply brush your hair with a smoothing brush and secure in a low ponytail. Then fold the hair under itself to the required length, pull out and pin up in place. Complete this look with lots of hairspray and the statement headband of the era.
Short-Haired Beauty
If you dare to be brave and take the plunge with an authentic 1920s hair cut, go short! Think Daisy Buchanan in The Great Gatsby. Under the ears was a typical hair length of the time. Be sure to get a professional to cut your hair to get the best cut possible. Simply style your hair by drying it straight, adding a wave to it or slicking it to your head with gel (just like Jodie Foster as Tallulah in Bugsy Malone).
The 1920s proved that short hair can be cute, sexy and feminine so what's not to love about it! Those of you who have never had short hair before might feel quite bare with just your hair cut doing the talking, but short hair can really turn heads! Be sure to keep your short hair in the best condition possible, with plenty of good conditioning treatments and as little heat appliances as possible.
The Kiss Curl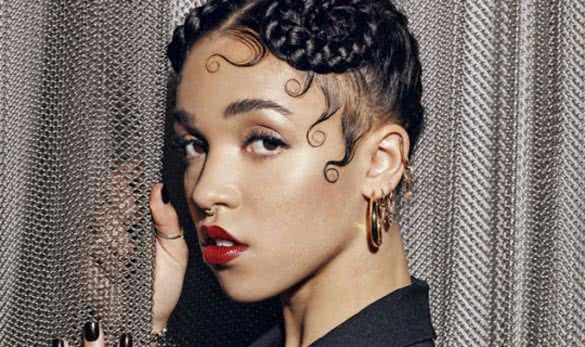 A statement of the '20s was the kiss curl—a tight-ringed single curl using short hair from your fringe and gelled in place on your forehead. This look was cute, simple and very fashionable at the time.
Be sure to use hot curling tongs and secure it with lots of hairspray so that the curl stays tight and in place all day/night. Google child star Shirley Temple for examples of those tight curls or search for images of flapper girls, many of whom wore a single curl on their forehead with otherwise very short hair.
The S-Wave Hair
Many women in the 1920s waved their hair. But, while they used rags of material to curl and tie their hair (which took ages), there's a much simpler way today, thankfully! Simply curl equal sections of your hair into tight curls using curling tongs and spray each curl with hairspray and secure in a tight curl with a clip as you go.
Once all sections are curled and clipped, spray your entire head with a light hairspray and release the curls so that they drop down. Then, simple use your finger to smooth through the curls and finish the process with a paddle/smoothing brush. Guide the brush in an s-shape. If done evenly, the curls should release as loose, s-shaped waves.
This is the signature style of the era and women wore it for everything from work and housework to dances and functions. Don't forget to finish off the look with a jewelled clip, feather, head chain or headband.
If you opt to style your hair in curls often, remember to look after your hair by using leave-in conditioner and conditioning treatments/masks, as well as heat protectant spray. Regular heat can damage your hair.
The Blunt Fringe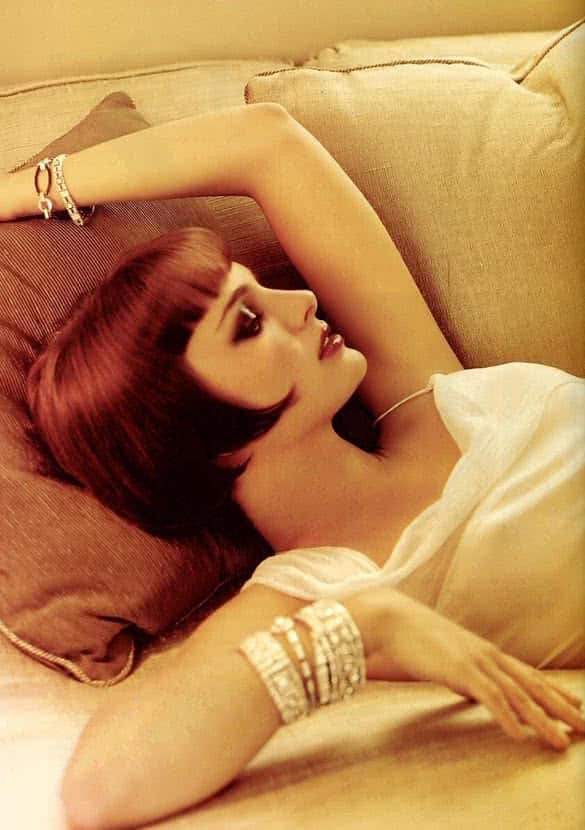 Women of the 1920s loved to make a statement and they did this through their fashion, makeup and hair. This included the statement fringe: blunt, thick and straight. If you want to look like an authentic Charleston dancer, head to your salon and ask the stylist for a straight fringe just above your eyebrows.
Maintain your fringe by washing it regularly to avoid it getting greasy from natural oils on your face/forehead and use straightening irons to ensure it is poker straight. Finish with natural hold hairspray. The fringe looks great teamed with a short bob.
The '20s Up-Do
A typical up-do of the era was a side style. Simply brush all of your hair to the side of your head. As you pull the hair over, twist it and add hair from above and below into the twisted hair as you go, like a sideways French twist placed horizontally along your hairline. At the side, gather the end of the hair into a bun. Alternatively, secure your hair in a hair tie, take sections of the hair and pin them.
Another simple, chic and elegant hairstyle of the time was the bun. Go for simplicity with this look and secure well with hairspray.
Inspiration and Accessories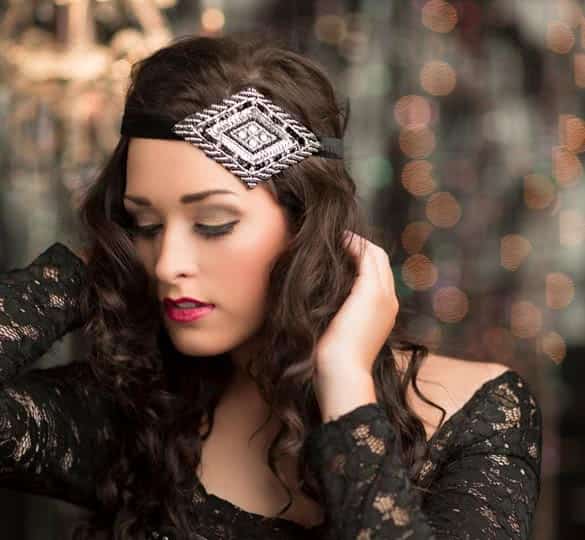 Take a look online at all the chic images from the 1920s era. Team your vintage hair with the bold eye makeup, blush and vibrant lip colors of the time and opt for a flapper dress complete with fringe, sequins and a feather boa. When it comes to hair color, this era also started experimenting with hair dyes—especially blonde and jet black. Above all else, don't forget the accessories.
The '20s was all about experimentation and being and looking free. One of the best ways to do this is by finishing off your look with a vintage, statement headband.
These usually include a jewel or feather and lie low across the forehead. Have a look on Instagram, Pinterest and other websites for ideas of different headpieces to experiment with; there are lots to choose from and you can even get creative and make your own with a basic headband, some buttons, feathers or sequins. Why not grab some friends and make a craft afternoon of it.
Whether you are attending a fancy dress party or simply love the 1920s for style, have some fun with your hairstyling and enjoy this look. Be bold and daring but feminine and elegant. The decade was charming and stylish and arguably one of the most pioneering when it came to fashion and trendsetting.
Are you inspired by the 1920s? What do you love about it? Do you have some hairstyles to share from this period in history? Do you love a good vintage hairpiece? We would love to hear from you about your experiences of experimenting with '20s style. Share your ideas and inspiration in the comments section below.