Anyone who loves makeup knows how much it sucks to have to pay so much money just to have it run out fast. Here are some of the best cheap makeup products.
Everyone loves to have name-brand makeup. It's like a rite of passage when you get your first piece of 'official' makeup. When we first start wearing makeup, from wearing sparkly lipgloss with dreadful eyeliner to where we are now, we're be constantly evolving and finding new brands and ideas that we like.
There are some kinds of makeup that are definitely worth splurging on, like Urban Decay. Everything about Urban Decay is worth the money, and you'll have it forever.
It's the only makeup brand that I will spend the money for without guilt because I know that it will last. Eyeshadow for me is only the Naked line, so this article will focus primarily on everything else.
Here are some cheap makeup products of brands that are definitely worth checking out.
1. NYX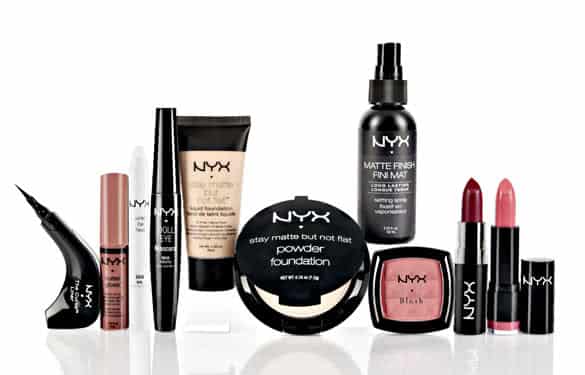 I love everything that NYX has to offer. If I could never buy Urban Decay eyeshadow again, I would go with NYX in a heartbeat. NYX is one of the best, cheapest brands I have found.
They have a nude palette that is similar to the Naked one, at half the price. It's a great product. I had this palette before I saved up to buy the other one, but I was in love with the palette when I had it. The colors are close to exact with the Naked palette, but it is not as pigmented.
Another of my favorite products from NYX is their lipsticks. They have some of the best quality lip-wear I've seen, even compared to big name brands. Their matte lipsticks stay on perfectly all day, and will not dry-out your lips.
They also sell photo-ready primers and finishes that are absolutely incredible. They reduce the appearance of pores, which is extremely useful if you're like me.
I usually don't wear foundation or anything on my face because my skin is so sensitive, but I've found that NYX foundation does not bother my skin nearly as much as other products. I use the matte finishing powder, which takes away all of the shine on my face. It is absolutely incredible!
2. e.l.f
I am obsessed with everything about e.l.f I have never seen so many cheap products that are even better than name brands, and use e.l.f for almost everything.
Most of their prices range from $3 to $6, which makes it easy and affordable to try many of their products and see which ones you like the most.
My favorite product from e.l.f is definitely their eyeshadow primer, not the liquid one, but the stick one that has two sides. It makes it easier for your shadow to stay on your eye, so you can use less of it, and also makes the color pop in a beautiful way, without creasing as much during the day.
I will never go back to not using primer again because of this product.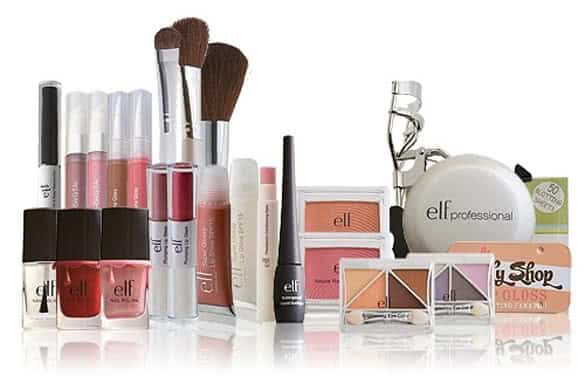 They also have a primer for eyelashes and eyebrows. It's a clear gel that helps to prevent clumps in your lashes and to shape your eyebrows. It's easily one of the most useful products I own.
e.l.f also has the best cream eyeliner I've ever used in my life. It comes with a brush, and it is so simple to get that perfect cat-eye look with it. I promise you that this cream liner will not come off your eyes. I splashed water on my face right after I put it on, and nothing came off.
3. EcoTools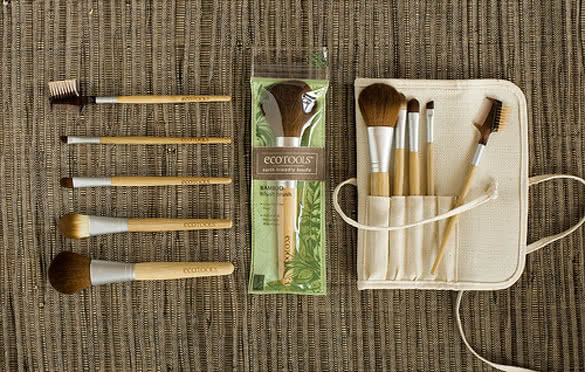 I was wary about trying the brushes from EcoTools because they were so cheap, and I was not completely convinced that they would do what I wanted them to do. I was so happy not to have my expectations met!
These are the best brushes I've ever used. They're small, but they definitely get the job done. You can find them at almost any drugstore or even grocery store. They're everywhere.
EcoTools brushes are obviously eco-friendly. They're my secret weapon to mastering eyeshadow.
4. Eylure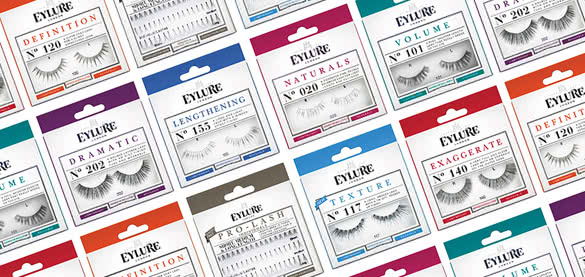 This brand sells the most amazing false eyelashes I've found. I've tried many drugstore brands of lashes, and have either hated how they looked or they were too much of a struggle to put on.
Eylure's eyelash kit comes with adhesive and an applicator, which will save you a lot of time, hassle and money. Most lashes will not come with adhesive, leaving you to guess which glue will be the best and less messy.
My favorite kind of lashes—yes, they have more than one style—are the volume ones. Another great thing about these lashes is that they usually come in a pack of three or four. I highly recommend trying these if you haven't found lashes you like, or if you've never used false lashes at all.
Makeup should be something that makes us feel better about ourselves, not something that breaks the bank. There is no reason to pay for all of the big name brands when there are products out there that are cheaper and, honestly, just as good.
There are going to be some products that will not measure up to the high-end makeup brands, and that's okay. You can always buy some of them will all of the money you've saved on these products!
If you found this article useful, then please like and share it! If you have any thoughts you'd like to share, then please leave them in the comments section below!