Learning how to remove waterproof mascara can be very difficult, as it's notoriously stubborn to break down and remove completely. With our tips and tricks, it'll be a piece of cake!
Finding it difficult to remove your waterproof mascara is no excuse not to do so at all. While this doesn't mean that you should risk irritating the sensitive skin around your eyes or not remove your mascara at all, though. There are ways to do so, quickly and painlessly.
When picking your weapon (product!) of choice, it's a good idea to think about your physical method of removal. For me, a warm face cloth gently steamed over the face is not only great for the skin, but also removing traces of mascara.
Cotton pads soaked in a removal product are also an extremely effective method. However, to get this process going effectively, you really need the ingredients you use to have a bit of grease to it to break down products that are typically water-resistant. (One of the main ingredients in skincare is just that, so it can be such a challenge!)
Keep on reading and learn how to remove waterproof mascara with different products you can find on the market, as well with natural products you probably have in your kitchen.
Composition of Waterproof Mascara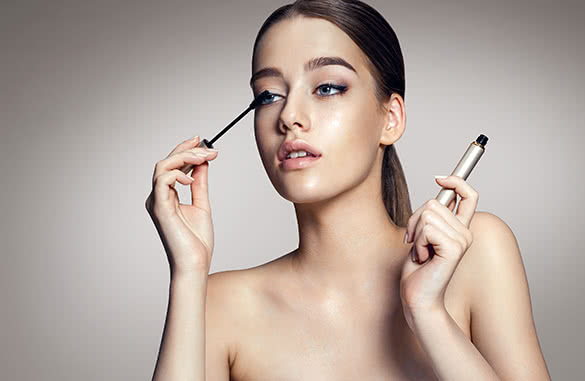 Before I go into greater depth about the best and most popular products, you may be wondering what exactly makes a waterproof mascara waterproof in the first place, and what are the benefits of using one over a regular mascara?
Waterproof mascaras tend to include ingredients based around oils, fats and waxes. Essentially, these substances have the ability to repel water rather than be disturbed by it, so if you cry at a movie or get caught in a rain shower, it's far more likely to stay intact. This is why they are so popular—they don't budge!
Many fellow bloggers also rave about waterproof mascara being able to hold a curl much better than regular mascara, so this is something to consider next time you are shopping for one. However, with such amazing benefits come the downsides. The main one, of course, being how to remove waterproof mascara at the end of the day.
Removing Waterproof Mascara
Your normal water-based products and even cleansers may not suffice for this job. Rubbing at your lash line can cause pain, inflammation and loss of lashes if you are not careful. This is why it's so important to understand what type of ingredients to look out for and which products actually work best.
Not to worry as we will uncover some of the most popular products for the removal process including the pros and cons of each method. After all, whilst we all share the same goal of removing all traces of mascara, we each have different skin types, budgets and requirements, which may make certain products more suitable over others.
This includes uncovering products labelled as 'all in one' removers as well as targeted waterproof mascara removers. The following products are listed in alphabetical order.
Bioderma ($12.80-$30)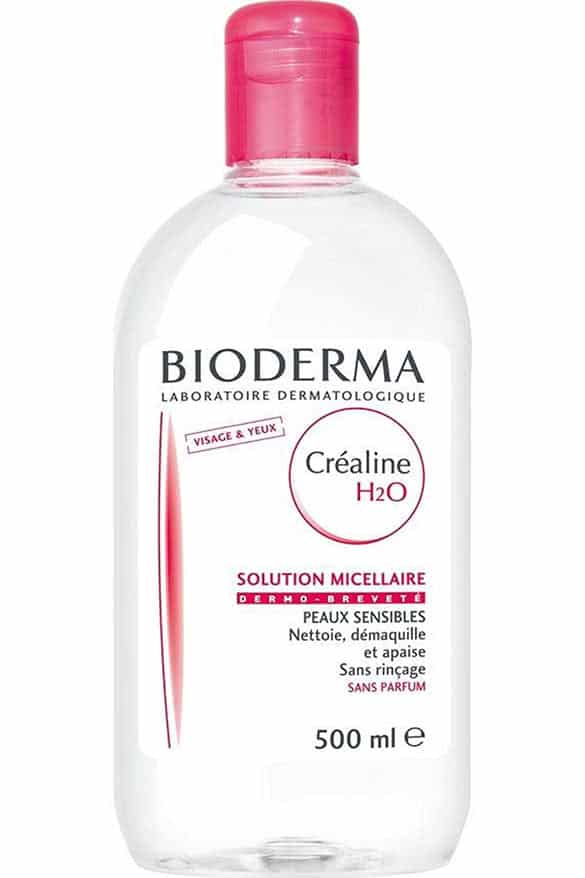 Bioderma is that staple classic we probably all think of when asked to name a makeup remover. I can remember when it first exploded onto the blogger scene back around 2010; you couldn't watch a favorites or haul video without it being mentioned.
For something that is essentially just water, it always fascinates me how well this removes makeup even better than some cleansers—especially when it's a clear product. It's also free from fragrance and has a neutral PH, which is great news for those of you with delicate complexions.
While this product is a cult classic, some users have reported a little persistence is needed when it comes to waterproof mascara. It gets there in the end, but can sometimes take a couple of attempts, so give it chance to work and you will see results. Be gentle with those cotton pads, hold in place and avoid rubbing too much so you protect the lash line. Remember, it's the mascara you want off, not the lashes themselves!
As it has so many amazing benefits, I can see why it's continually used backstage between quick changes at fashion weeks when models (and their makeup from a previous show) need to be turned around at lightening pace ready for the next show. However, although it's great, it wouldn't be enough to stop me using cheaper alternatives, especially as Micellar waters have really boomed in recent years since Bioderma's original release.
For many though (particularly MUAs who swear by it), there ain't nothing like the original. So, despite the competition, Bioderma can continue to polish its crown for some time yet.
Blephaclean ($12-$20)
Blephaclean is a range of wipes and lotions specifically designed for use around the delicate eye area. While they are typically used to help treat the lash condition blepharitis, they are also recommended for the removal of makeup—especially on the lashes and waterline—and can be used by anyone regardless of whether they have any eye issues or not.
This is one method that most may not have heard of unless recommended by their healthcare professional. However, it's a product widely available on Amazon and in drugstores, too.
I think that this is a good option for those who are cautious about using anything heavily fragranced near the eye area, but also makeup artists who need to remove mascara on client in a sterile yet convenient way. As the wipes come in duo sachets (one for each eye), they are also fuss free to travel with—especially with the liquid restrictions that exist in many locations.
With the Blephaclean wipes, you are able to see exactly how much mascara you have removed and if you need to go in for a another sweep or not, which I find to be really handy. It always amazes me just how much product actually gets removed even if you were only wearing a minimal amount of eye makeup!
Boots.com describes the wipes as: "Free from detergents and preservatives, Blephaclean Eyelid Pads gently cleanses away impurities, dirt and traces of make-up, without irritating the eyes or damaging the outer layer of the epidermis…Fragrance-free and non-greasy, Blephaclean Eyelid Pads are particularly convenient as they're easy to apply, and there are no preparation steps prior to application. The pads do not need to be rinsed after use. Blephaclean Eyelid Pads may be recommended to contact lens wearers."
Blephaclean retails for around $12-$20 for 20 wipes and the 100ml liquid solution again around the $20 mark. While this may be a costlier choice than other products, if you are particularly concerned about or have existing sensitivity issues, then this could be the answer. They aren't packaged as prettily as the other offerings in this list, but they really do work wonders. I wish that they were more mainstream, though, as I believe so many people could benefit from using them.
Clarins Instant Eye Make-Up Remover ($29)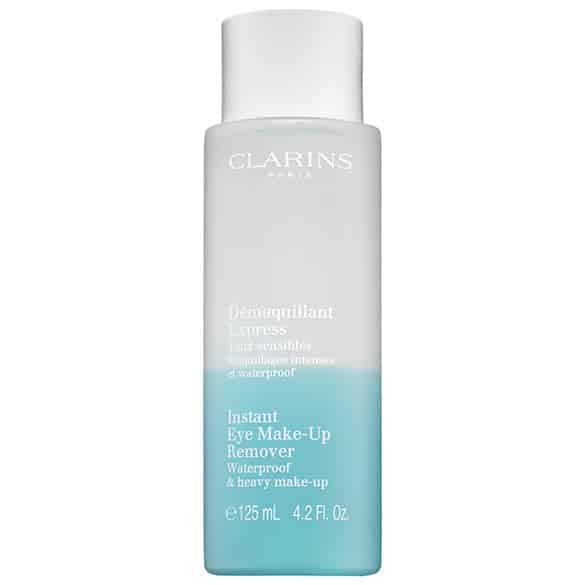 Over the years, I have really warmed to Clarins skincare and their Instant Eye MakeUp Remover is no exception. Containing cornflower, chamomile and damascus rose, this is a product that has soothing properties while being tough on waterproof mascara.
You have to shake this product quite well, and hold the cotton pads in place for a good few seconds to really remove all traces of product.
Clarins's own website claims: "Newly-formulated, dual-phase lotion with soothing organic plant extracts. Instantly removes heavy or waterproof eye make-up, without leaving a trace of residue. Ophthalmologist-tested to be gentle enough for the most sensitive eyes, including contact lens-wearers."
Speaking of this 'newly formulated,' some users have also noted that there has been a slight formula change, and that there is now more of a fragrance to it, which may surprise long-term fans who liked how it was before. If you think this may be an issue, ask for a sample first. If it doesn't agree with you, go for something more natural or fragrance free.
Having said that, I find it refreshing when brands own up to having changed something even if it's frustrating as a customer. At least you will be making an informed purchase, which, for me, is always important.
If you are a fan of Clarins's formulations, then this could be a great product to try, although I fully understand if you'd rather put the $29 towards one of their moisturizers instead of a makeup remover. Do what suits you best.
Coconut Oil ($4-$20)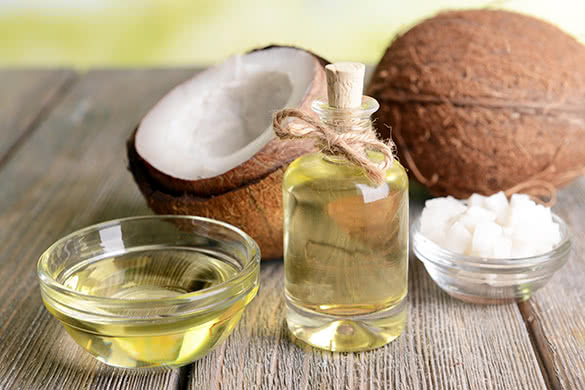 This is one of those gifts from nature that keeps on giving. Coconut oil can be used in cooking, as a hair mask and even as a cleanser, but how does it fare with waterproof mascara?
To try out the theory, I left my tub in the sun to melt naturally although you can also rub a scoop in between your hands so that your body heat breaks it down into liquid form. I found the oil to be really effective at removing the mascara, and I definitely had the whole panda eye going on afterwards! It is quite greasy though, so bear this in mind if you intend to use it on your whole face too.
Coconut oil is certainly one option that would be suitable for those on a budget, those who are very sensitive to certain ingredients and, of course, vegans and vegetarians. The great news is that, as it's entirely plant based, coconut oil is also ideal for those concerned about animal testing.
One consideration with coconut oil is ensuring that it doesn't clog your bathroom drainpipe. Remember that when it cools back down, it solidifies, so be sure to bear this in mind when rinsing away after use if using a face cloth as opposed to disposable cotton pads.
Also, make sure you buy the organic, simplistic version of coconut oil and not anything with added ingredients that may make it unsuitable for certain uses, including use around the eye. I found the price can vary quite substantially, so hunt around for the best price and you are sure to find a bargain.
If you still need convincing, Miranda Kerr and Kourtney Kardashian are just some of the many celebrity fans coconut oil has. Give it a try and see the difference!
Emma Hardie Amazing Face Moringa Cleansing Balm ($60)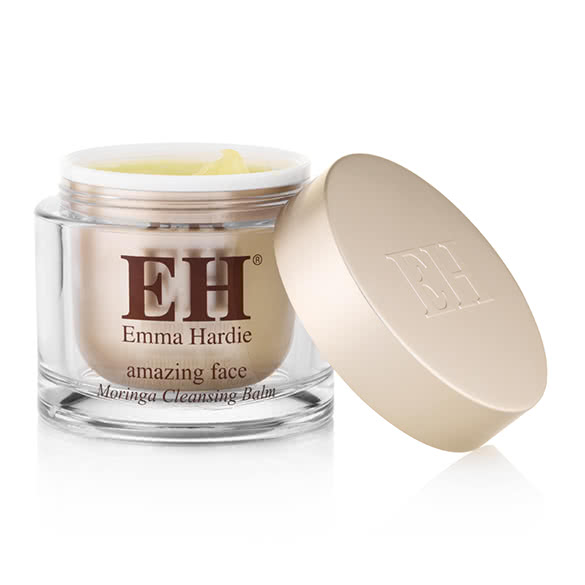 Any fans of Caroline Hirons or general skincare junkies will be well aware of this product by the British brand Emma Hardie (also available at selected retailers in the US and online). This product's celebrity fans include Kate Hudson and model Poppy Delevigne to name just a few, and since its release, the popularity of this cleanser has continued to grow.
The Moringa Cleansing Balm happens to be a recent purchase of mine, and I thought it would be really interesting to try a general face cleanser for those of you who are looking for the all-in-one approach as opposed to buying a separate mascara remover as well.
This really is a luxury product, and according to Emma's website, it "doubles as a soothing and hydrating mask if left on the skin for ten minutes." What I love about it is that you can really see it lifting off the makeup, and when you take it around the eye area, it works just as well and does not irritate in the slightest. The smell is divine and the product itself doesn't run off the skin or get too absorbed, the texture is just perfect for a really good intensive massage within the cleanse and the mascara lifted off really well too as the oils cut through to remove it yet sooth at the same time.
I feel that this product is really great at removing makeup, although for super heavy makeup I would still prefer to go in with a micellar water or similar product first just to ensure I wasn't wasting too much of the cleanser—although it certainly works well on its own, too. If you are traveling and don't want to take heaps of products, you can rely on this for a spa experience as well as thorough removal of waterproof mascara.
Each pot also comes with an Emma Hardie Cloth, which, when soaked and wrung out under warm water, helps to lift not just your face makeup but eye makeup, too. I find the combination of the steam and the product really fantastic at making sure my eyelashes are firmly au naturel with no traces of mascara left on overnight. It's also a much gentler approach than scrubbing or rubbing!
Clinique Take The Day Off Make Up Remover ($19)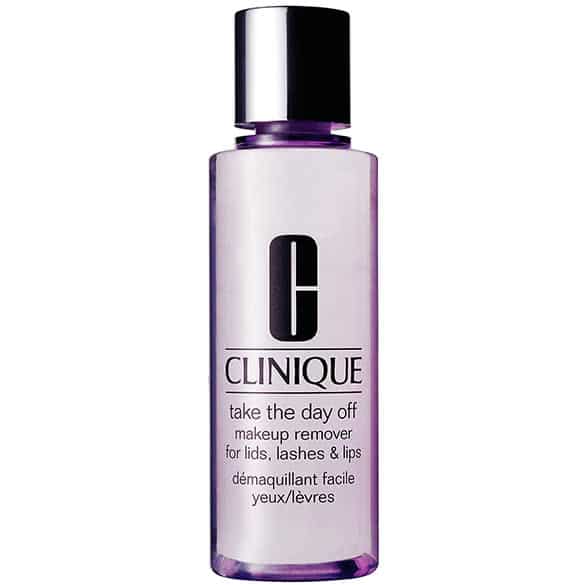 Now, I'm sure many of you skincare devotees have heard of the original Take The Day Off Cleansing Balm, but did you know Clinique also has a specialist product for the removal of eye makeup?
Similar to the Blephaclean range, this product is Ophthalmologist-tested and suitable for contact lens wearers. It's also suitable for all skin types, fragrance free and comes in a liquid form as opposed to a balm.
This particular lotion has become a favorite of users due to its effectiveness at removing even stubborn traces of mascara, yet it still remains gentle around the eye area. One downside is that, compared to its competitors, it's quite an expensive option—especially if you wish to re-purchase continually as it doesn't last as long as you would hope. However, if you are a fan of Clinique skincare and this range in particular, then it might be one to consider.
The only criticism about this range is it's quite 'clinical' and plain, and certainly not a spa or luxurious experience compared with other brands. I can appreciate, though, that for some of you this is exactly what you are looking for, and you will put back into the skin with the other steps in your routine. However, this point is still worth a mention. Great though if you detest any rich, fragranced or spa like products in the first place, so I can see it from both points of view.
Eyeko Mascara Off Eye Makeup Remover Wipes ($8.74)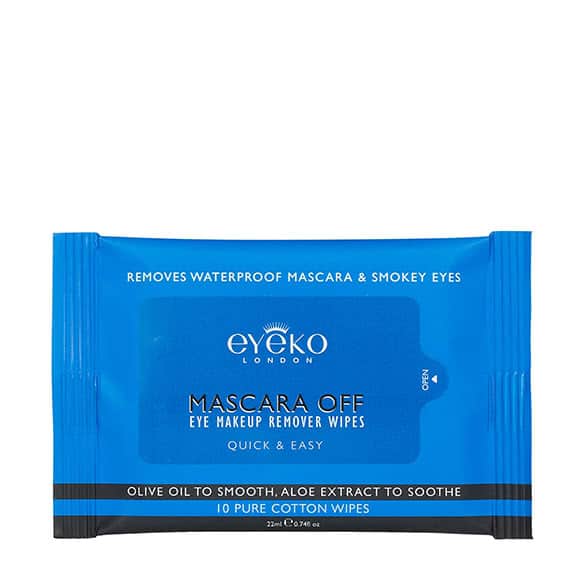 Established in 1999, Eyeko is a brand synonymous with amazing mascaras and waterproof liners. Alexa Chung is on the creative team, and the brand continues to go from strength-to-strength. Eyeko also have their own range of eye makeup remover wipes, which remove waterproof as well as regular mascara. I first discovered these wipes when Elle magazine gave them away free with one of their issues, and I couldn't wait to try them out.
The pack is quite small and compact, but this is great for both traveling and carrying around in your purse. The wipes contain olive oil and aloe extract, which are both great at helping to soothe the eye area. Sometimes, general face wipes can be a little harsh or stingy around the eyes, so having a more targeted product for this area is definitely more reassuring.
I find one wipe is generally sufficient to remove the mascara from both eyes, although with the stubbornness of waterproof varieties, you may want to hold the wipe over the eyes for a few seconds first to allow the ingredients to work their magic. For extra hygiene, you could also cut each wipe in two if you don't wish to use a wipe per eye and use up the pack quickly if you happen to be wearing a lot of eye makeup a la smoky eye!
These wipes are currently £6 ($8.74), and Eyeko offers free worldwide shipping as well as a free mini deluxe eyeliner on its website with all purchases. I think tgat this is more than reasonable compared with Mac or Estee Lauder wipes, and you would be surprised how many times that figure multiplies.
Garnier Micellar Cleansing Water All-in-1 Waterproof Makeup Remover & Cleanser ($8.99)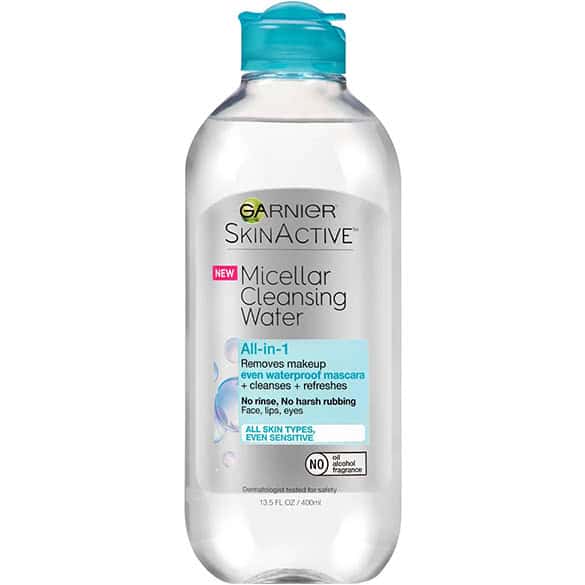 Garnier's Micellar water offers a more affordable and equally available solution to the infamous Bioderma. In terms of the product itself and how it's intended to be used, it runs on a very similar principle.
To use this product, I would advise applying a few drops to two cotton pads and holding them over the eye area to dislodge the mascara rather than simply splashing your face and hoping for the best. The product will run down the face if you do this and you might even get some in your eye, so precision is key to ensure no waste at the very least.
Garnier makeup removers are generally quite affordable; I also use this product as a brush cleaner. For me, they really are that initial makeup removing stage and don't give a proper cleanse, so I always follow up with this step afterwards and even around the eye area. When dealing with waterproof mascara and heavy eye makeup, using a product such as this will help to ensure you don't waste too much cleanser as you will remove as much makeup as possible first.
I don't know about you, but whenever I inspect my warm facecloth after gently steaming off my cleanser, it is mostly covered with mascara and eye makeup, which definitely takes a lot of cleanser to remove properly. Using a micellar water first just helps to cut through this so your cloth and products can concentrate on the face more; you will save time as well as product.
Some users have noticed that this product doesn't leave their skin as hydrated as bioderma; personally, I have not found this too be too much of an issue.
Johnson's Baby Oil ($6.49)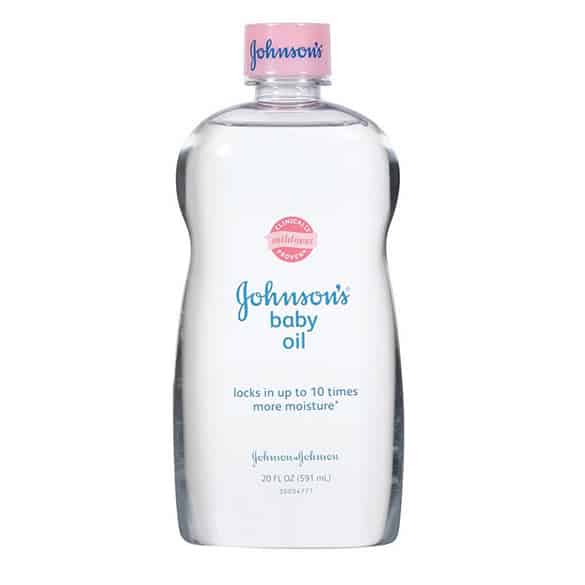 This method proves extremely popular on google and blogging sites alike. However, you do need to consider the pros and cons carefully. Personally, it is not my method of choice or something I would recommend.
I have used Johnson's baby oil previously, and as it's an oil, it most definitely helps to separate and lift the product away from the lash. However, this product contains mineral oil, which encourages puffiness around the eye and generally isn't the best ingredient to find your skincare contains.
My personal beef with this product is that whenever I used it in the daytime to remove mascara, it made my eyes stream a little/slightly blurry with the oil that went into my eye despite being as careful as I could to avoid this. Although it didn't sting or leave any lasting effects, I felt that surely this is not only an inconvenience, but perhaps not the best thing for the eye area long-term.
I tried rubbing a small amount into the lashes as well as dabbing some of the oil onto a q-tip, but with both methods, the product still went into my eye and made my entire eye area quite greasy too. As mineral oil is comedogenic, if it is absorbed into the skin, it could cause breakouts—use it with caution.
Having said that, I can see why it is so popular, especially for new mothers who may well use this product on their babies, too. Being an oil, it does remove waterproof makeup and leaves the lashes soft and conditioned, but for me, I cannot get away from the issues I have with it, so each to their own.
Lancome Bi-Facil ($15-$39)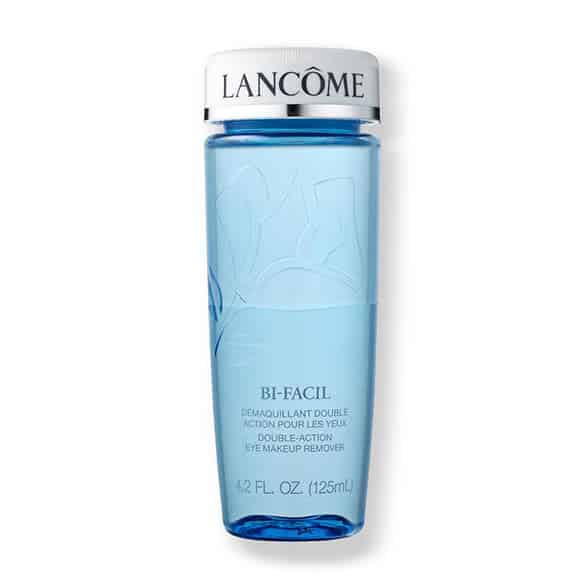 This bi-phase formula, which you have to shake to activate, is pretty much a cult classic from celebrities to beauty bloggers alike. Used on a cotton pad, it's great for removing waterproof mascara and is gentle in doing so with no stinging or irritation. Just give it a good shake first to activate all the ingredients, and away you go.
If you are unsure how to use, head to a counter for a demo and look out for special offers where, if you buy another product, you can get this free in a gift bag. I always save these for travel as you get sizes not available for purchase, which are super handy for vacations. After all, just how much makeup remover do you need for a fortnight in the Caribbean!
I find Bi-Facil and other Lancome makeup removers (Galatéis Douceur is a particular favorite of mine) to be exquisite in what they do, but equally indulgent and not something I would purchase on a continual basis. However, this is just my personal preference, and I know that for some this is a product they just cannot live without. I can see why.
Bi-Facil is extremely effective at removing waterproof mascara and stubborn lipstick, not to mention liquid liner. I think that there is something to be said for the fact that it's been such a popular go-to for so many years now. It would not have survived this long if it wasn't worth the hype!
Liz Earle Cleanse and Polish ($15-$61.50)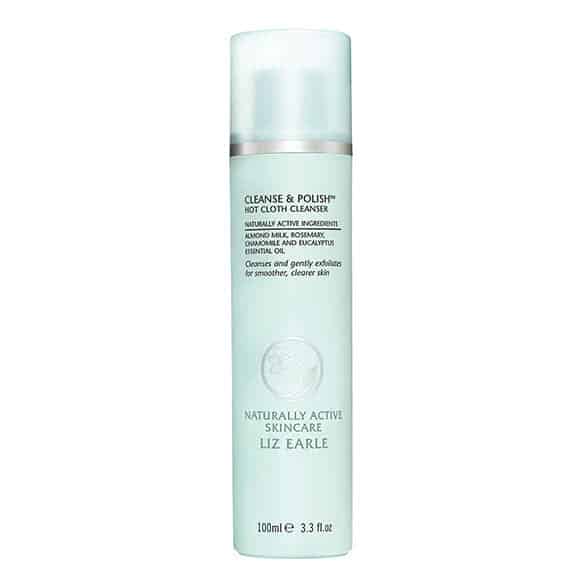 Since it's 1995 release, Liz Earle's Cleanse and Polish has been used throughout the world as an all round cleanser. It claims to be "ideal for your morning or evening cleanse, this formulation works on every age and skin type, offering concentrated yet gentle cleansing power. Our plant-based cleanser has a two-phase action. Phase one is the cleansing. Free from mineral oil, it has a rich and creamy texture and swiftly removes all traces of face and eye make up, even stubborn mascara."
The cocoa butter in this product is just one of the ingredients that really helps to break down waterproof as well as regular mascara, although I would recommend a face cloth as opposed to the muslin cloth supplied with this product as they retain the heat much better. Alternatively, you can use the muslin cloth to remove the bulk of the mascara pigment first, which, as we all know, really dirties up cloths like nothing else!
I do tend to find, though, that after I've rinsed this off, mascara traces will continue to fall underneath my eyes, so you do have to be quite thorough with the rinsing stage. I've also found in recent months that the formula has changed so it's not quite as thick as previous formulations, which is a shame. Despite this, it continues to be a very popular product all over the world, and is ideal for those looking for an all-in-one approach. It comes in a multitude of sizes, which makes it ideal to try before jumping in to a full-sized tube.
It's a great product for those who don't like all the fuss of having to use several products, especially those short on time. This will remove all of your makeup and leave your skin feeling soft, and the fact that it's so gentle and not at all stripping or stinging to the eyes is definitely a huge part of its popularity.
Soap and Glory Peaches and Clean Deep Cleansing Milk ($15)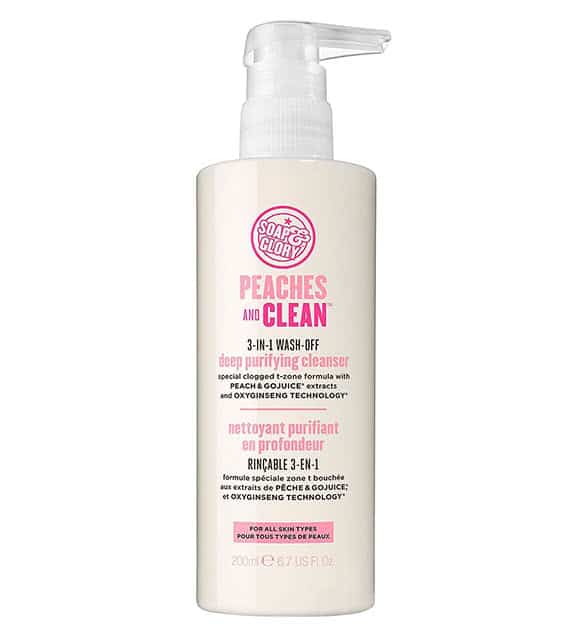 I love a good cleansing milk, and this one states that it is also suitable for waterproof mascara. If you are new to Soap and Glory, think retro old Hollywood mixed with fun vibes and you are about right.
This one also has an interesting ingredient list:
OXYGINSENG™ TECHNOLOGY: an amazingly effective, organic complex that helps to increase circulation and cell respiration (which then turns up blood supply and toxin removal) and also speeds oxygen and nutrient delivery to fight ageing and re-energize skin
PEACH & GOJUICE™ (peach and goji berry extracts): rich in antioxidants and vitamins A & C
QUILLAJA BARK: a Chilean soap bark tree-derived natural cleansing agent
This cleanser smells of peaches, which is fairly unusual for a makeup remover, and is rated highly at being able to remove all mascara traces quite easily. As it's a general cleansing milk, it can also be used to remove the rest of your makeup beyond just the eyes, and for me cleansing milks offer a gentle alternative to harsh foaming cleansers which can really dry out the skin. While this does contain water as its main ingredient, there are plenty of oils in there as well to really slough away at that water resistant mascara, so you can be sure it will do a good job of removing everything.
I think that whether or not this product will work for you really depends on if you can get past the gimmicky notion of the brand. While some find it charming, I know others prefer a brand that is a little more low key and uses ingredients and formulations that are a little more conservative and run of the mill. For the younger market, though, I can really appreciate why this brand is so popular; and let's face it, good skincare hygiene is always a great practice to instill at a young age.
It has some ingredients in there that are a little unusual and not always found in other brands, so if you are keen to try something completely different, this might just offer up a quirky solution.
The Body Shop Chamomile Silky Cleansing Oil ($21)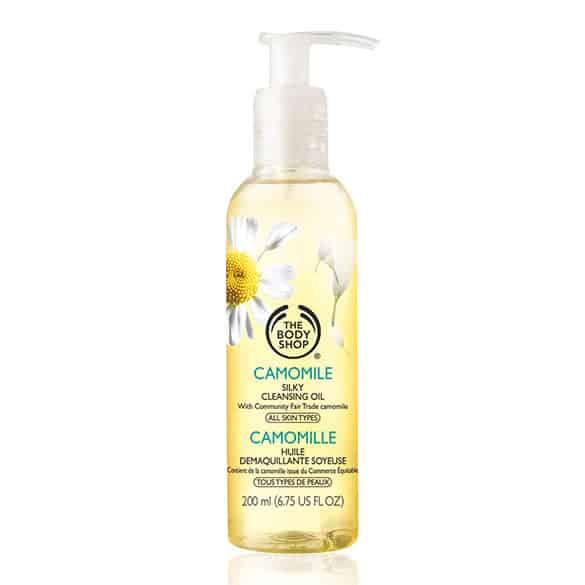 Chamomile is perhaps one of the most soothing ingredients that can be used in skincare, and for that all important delicate eye area, it makes for a sensible choice—especially if you have any sensitivity issues.
This one is great for those who dislike heavily fragranced products and prefer something a little more natural without losing any of the effect. Although the formula is quite runny compared to a balm cleanser or the use of cotton pads, it does work well at breaking down the product. I also think that for the size of the bottle, it's great value for money.
The oil breaks down makeup surprisingly well, and you can build it up to a nice massage, which not only gets rid of eye makeup but face makeup, too. It will continue to hydrate and soothe without stripping the skin.
I know many people are afraid of oils, but a lot of this comes from misconceptions that all oils cause breakouts, which just isn't true. Plant-based oils such as chamomile are actually hugely beneficial for the skin, so using a cleansing oil to remove even your eye makeup can offer a really gentle caring solution.
The only criticism often noted about this product is that the packaging could be improved upon. As it's a pump action lid, there is a tenancy for it to leak slightly.
On the plus side, the product itself has really great reviews and is suitable for all skin types. Again, as noted with similar products, the oil is fantastic at breaking down waterproof mascara, so it might be one to try especially if you are a fan of The Body Shop like me. However, unlike the others on this list, this particular offering might not be best for those who wish to use it for travel unless you decant it first into a more stable container that won't leak as easily.
If you are a fan of this product, The Body Shop does have other items within its chamomile range that you could pair with this, including a wonderful cleansing balm that users have also praised for it's ability to remove waterproof mascara. Win-win!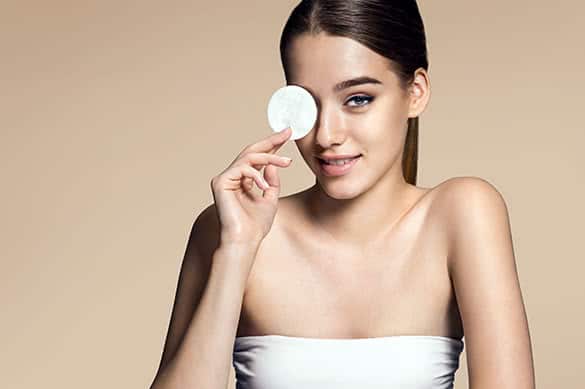 In case you hadn't already guessed, it's important to remove all traces of makeup, but when it comes to waterproof mascara, it's not always the easiest thing to do thoroughly or completely. If you are going to switch to a waterproof variety, it's important that you also commit to using the right products and learn how to remove waterproof mascara to the last bit of it.
What type of remover you go for will depend on a number of factors: your skin type, budget and even how much time you have for your routine will all play a part. If you are short on time or don't want to fork out for separate products for both eye and face makeup, then an all-in-one cleanser would be perfect for you.
However, if you wish to achieve a more thorough cleanse, then using a separate lotion before going in with your cleanser will really allow for a deep clean, which those of you with problematic skin could really benefit from.
I find that when I have heavy eye makeup on, I like to get this cleansed off first so that I can really concentrate the cleansing stage on removing the final traces of this rather than trying to do everything at once, which can sometimes lead to bits of makeup not being removed or even requiring me to do yet another cleanse.
However, many experts advise against using waterproof mascara too often as this can cause damage to the lashes when having to use more vigorous motions to get each trace off. If your lashes are quite sparse as it is, then this may be a factor you wish to consider. Perhaps only go for the waterproof on special occasions or when the weather isn't on the sunny side.
If you are concerned about the loss of lashes, or if yours happen to be quite thin on the ground, then you could try lash conditioning treatments as well as beauty supplements. There is also LVL (a more permanent lash lifting treatment), which will give you perfectly defined lashes without the need for any product at all, so there are options available aside from waterproof mascara. The choice is yours.
I hope that my guide has been helpful. If you know of any other products or methods not mentioned, please leave a comment below to help others looking for answers on how to remove waterproof mascara the best way possible. We all love to bat those lashes, but nothing beats the feeling of a squeaky clean face!