Being pregnant requires you to make some necessary changes in your lifestyle, including your beauty routines. While you should never eschew all of it just because you're expecting, there are things you're better off skipping.
While pregnancy is one of the most beautiful things that can happen to women, it can also be one of the most life-changing. There are a lot of dos and don'ts to remember.
One of the most painful from the long list of don'ts is having to forego some beauty routines you just can't live without.
However, there's a benefit that should comfort fashion-forward would-be moms: your baby will greatly benefit you forgoing these seven beauty routines until after you've delivered your bundle of joy safely.
1. Self-tanning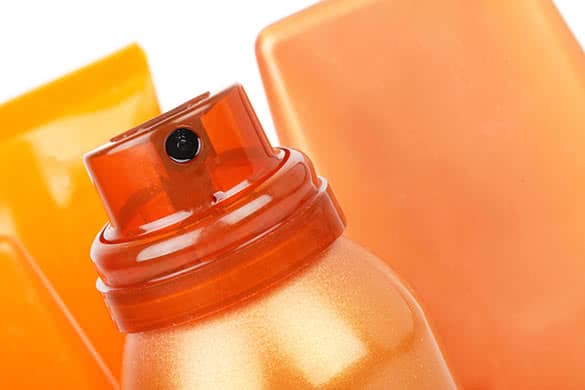 If you love self-tanning products or spray tans, you have to break up with them while you're pregnant. Why? Most of them contain ingredients that are not safe when absorbed by your skin.
Yes, checking the label will definitely help you to decide, but you never know what each ingredient may do to your body and your baby (and it will be unwise to risk it).
So, to stay safe, skip this beauty regimen while you're expecting. After all, nine months really isn't that long a time.
2. Manicure and pedicure
Painting your nails and having the freedom to express yourself with nail art is one of the best parts of being a woman. Who doesn't want to look at their nails and see them shine and reflect their bright persona?
However, you may have to skip this part for two reasons. First, the smell may irritate you, especially if your pregnancy is sensitive. Second, if you remove calluses before painting your nails, you'll have a higher chance of cutting yourself.
When this happens, it may then develop into infection, which is not something you want to have to deal with on top of your pregnancy. So, stick to trimming your nails.
3. Hair coloring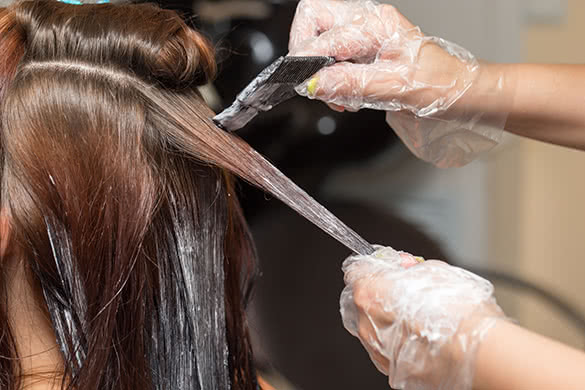 For years, experts have debated if the ingredients in hair coloring products contain carcinogens, which are responsible for causing cancer. There're still not enough studies that prove that it can indeed cause cancer.
That doesn't mean that you should rejoice. It means that you should be more cautious about letting your hair stylist color your hair so you'll look like a smoking hot pregnant mama.
If you really can't bear nine months without changing your hairs hue, opt for highlights instead. At least, the color won't touch your scalp and get into your bloodstream.
4. Hair perming
There is no clear relation between hair treatments like perming and birth defects. Since experts are still unclear about whether or not the chemicals used in perm agents will reach your baby in the womb, it's still smart to stay away from it while you have that bun in the oven.
Plus, the fumes these products produce will surely irritate your nose and cause headaches. The best alternative is to experiment with different styles of braids.
You'll surely enjoy it while learning a new skill, which may come handy should you give birth to a baby girl.
5. Injectables
While not all expecting moms are into this hot trend, it's worth mentioning given how dangerous they can be when administered to a pregnant patient.
Even trained professionals would say it's unsafe. For this reason, forget about lip fillers and Botox for nine months if you're into this thing.
Once your body has recovered from childbirth (and the incredibly painful labor), you can treat yourself to injectable fillers once more. Just be sure to consult a specialist first, especially if you are breastfeeding.
6. Body wax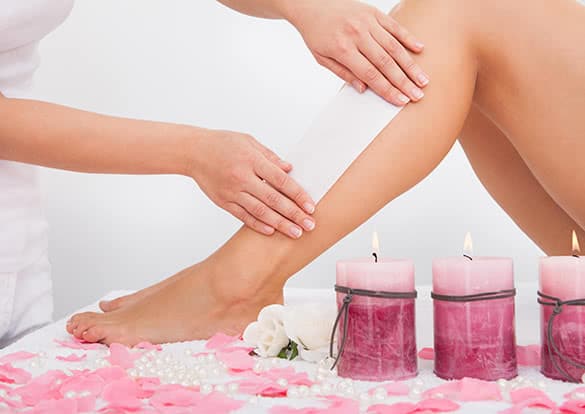 Getting parts of our bodies waxed regularly is a part of life, so you may be wondering why it's included in this list. Here's why. It's actually safe to get any body part waxed even during pregnancy.
The danger is when the procedure isn't done correctly. It will cause ingrown hair, which can then cause an infection. So, if you can't let nine months pass by without getting your body waxed, be selective with the salon you go to.
They should meet your high standards when it comes to sanitation. If you don't find one that meets your expectations, it's better to wait than risk it.
7. Acne treatments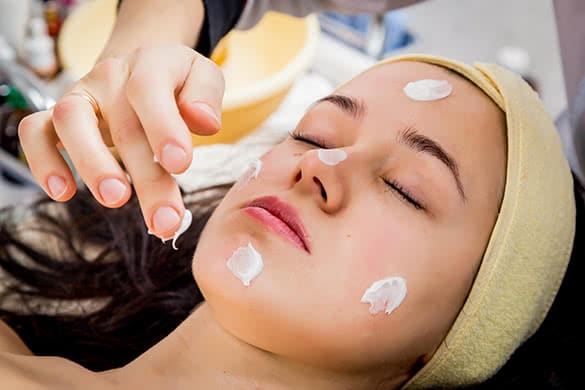 If your skin is prone to breakouts, you probably consider salicylic acid (beta hydroxyl acid, BHA) your best friend. It's definitely worth it, but only if you're not pregnant.
When taken orally, they can cause detrimental effects to your baby's overall being. Use treatments with glycolic acid instead or natural home remedies like tea tree oil and green tea.
Being pregnant, with all the changes your physical body and hormones will undergo, is already stressful enough. Don't make it any more stressful because of wrong and hasty decisions that put your baby's health at risk.
Avoid these beauty routines while pregnant so you can keep your baby away from harm that's within your control.
What other beauty routines do you think pregnant women should avoid? Share your thoughts in the comments.