Whether or not the weather outside is frightful, sitting by the fire with a cocktail in hand is so delightful.
Stressed out by holiday shopping? So done with family? A little something warm and tasty is the perfect antidote to the hustle and bustle that can take all the merry out of Merry Christmas.
You may have a go-to holiday drink that warms you up every time, but why not branch out this holiday season? These five oh-so-festive cocktails are easy to whip up when you need a post-shopping treat or you're pouring for a crowd. Keep the ingredients on hand and you'll always be ready to play holiday hostess!
1. The Rye and Ginger Hot Toddy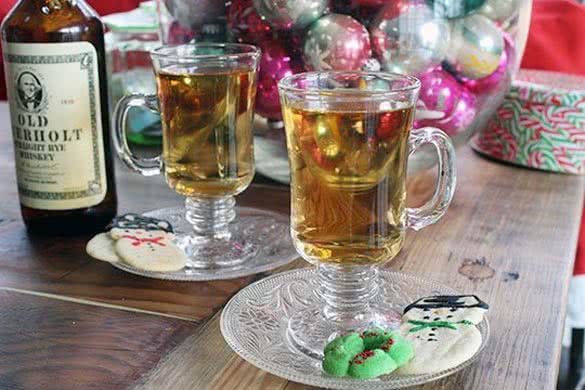 For happy hour or medicinal purposes, this drink definitely delivers in the warmth department. While it may not cure the common cold, it can certainly help you to forget about your symptoms.
A single-serving toddy is simplicity itself. Boil 3 slices of fresh ginger in 1 cup of water, then pour the infused water into a mug that has been prepped with 1 1/2 ounces of rye whiskey, 2 teaspoons of honey and the juice from a quarter of a lemon. Stir to dissolve the honey, then breathe in the soothing steam until your toddy is cool enough to drink.
2. Alps Coffee
Drunken coffee is the perfect compromise when you need to unwind but you want to keep your wits about you. Perfect for pre-Christmas brunching, this drink might best be described as hot chocolate…sans chocolate.
Take 8 ounces of hot brewed coffee and stir in 1 1/2 ounces Frangelico and 1 1/2 ounces cherry brandy, then top with whipped cream. A few dark chocolate shavings will enhance the aesthetics, but it's equally delicious without.
3. A To-Die-For Hot Buttered Rum Variation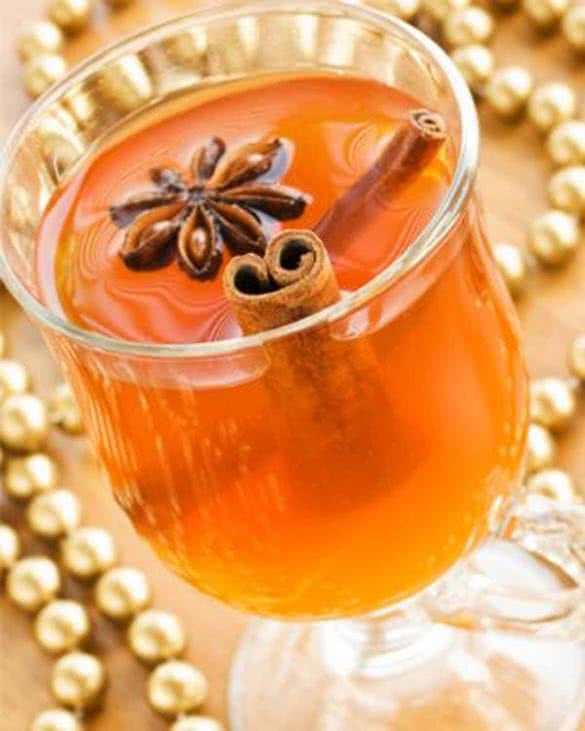 Classic hot buttered rum turns into a dessert in its own right in this extra decadent version that replaces half of the rum with RumChata. The best part? Prepping this party-perfect batch cocktail is effortless when you use a slow cooker.
Just toss two cups of brown sugar, half a stick of butter, a pinch of salt and 8 cups of water into your slow cooker along with 2 cinnamon sticks and 6 cloves. Cook on low for 5 hours, then stir in 1 cup of Captain Morgan's Spiced Rum and 1 cup of RumChata. Serve with whipped cream and a sprinkling of cinnamon for a holiday drink guaranteed to impress.
Sipping solo? Adjust the proportions and heat in the microwave. Love spiced rum? There are so many delicious Captain Morgan drinks that make entertaining easy.
4. Puerto Rican Coquito
This velvety smooth eggnog variation has all the sugar and spice of the original along with a tropical twist in the form of cream of coconut. While a Coquito isn't traditionally served warm, the sultry flavor will definitely warm you up.
Combine 2 egg yolks and 1 can evaporated milk in a double boiler, then cook over lightly simmering water until the mixture is thick and reaches 160F. Move the egg mixture to a blender and add 1 can cream of coconut, 1 can sweetened condensed milk, a 1/2 cup of white rum, a 1/2 cup water, half a teaspoon of cinnamon, a quarter teaspoon of cloves and 1 teaspoon of vanilla extract. Blend for 30 seconds, then pour or chill overnight for a deeper flavor.
5. The Gimme S'more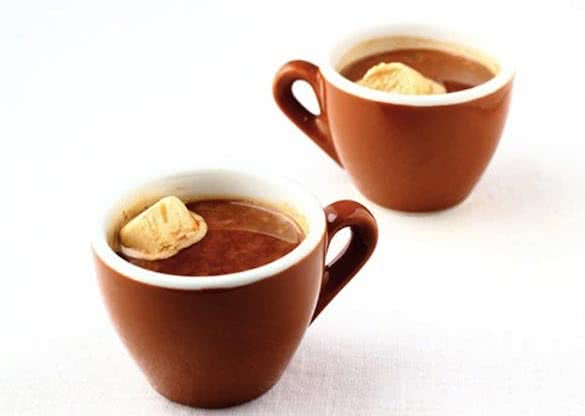 Not as simple as the rest, this recipe calls for mixing up your own graham cracker liquor as step 1. While it steeps for four days, the liquor itself is nothing more than 1 liter white rum, a broken cinnamon stick and half a cup of honey set in a sunny spot to rest. Once it's done, you're ready to start serving up this sweet adult version of the childhood treat.
It doesn't get much easier than this! Whisk 1 tablespoon of the aforementioned graham cracker liquor, 2 tablespoons brandy and 1 cup of hot cocoa in your favorite mug. Top with a marshmallow (or 10) and voila.
Remember that even after the holidays there will still be plenty of reasons to make merry, so save this list. The magic of mixology can turn winter blahs into holiday cheer and, as you can see, it's so easy to mix up something deliciously festive—even when unexpected guests are knocking at your door. So, treat yourself because there's nothing like a cocktail or three to remind you of all the good things in life when winter's chill threatens to sap your spirits!