Holiday shopping stress? No thanks! It's all about the holiday cocktails.
What do the holidays mean to you? This question is asked in different way every year around this time, and we are all put on the spot to give our version of the holidays. Maybe it is the family time and relaxation, or it could be the shopping and good deals on- and offline. What about the food?
Well, my truthful answer is the yummy holiday cocktails! Frankly, shopping stresses out a lot of people, and let's be honest, our family time is best spent with a cocktail or three…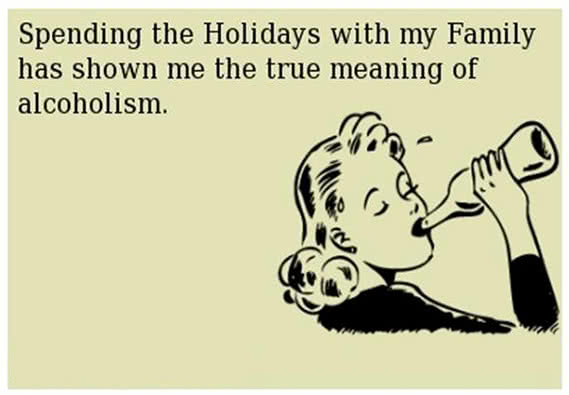 Aside from all the fa-la-la-la-la holiday cheer flooding the air during this season of giving, there's also the inevitable stress that comes along for the joy ride.
You know the feeling—whether it's from being bumped by crazy shoppers in a crowded store or figuring out how you'll get your stepmom in the same room as your mother for the family party, holidays tend to put you on edge and in much need of a drink and a stiff one at that.
Bring up your spirits (literally) and focus your energy on the good things this time of year has to offer by making the following list of boozy wintery drinks.
1. Citrus Sangria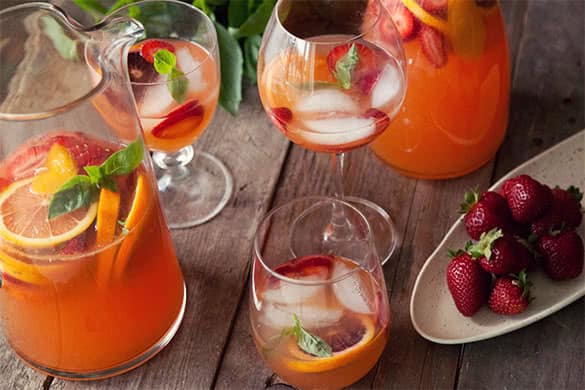 If you've ever been at a super-crowded holiday party, regretfully wearing that ugly Christmas sweater in the heat that's been cranked up and the surrounding warm bodies, a Citrus Sangria is the cold refresher you need.
At first thought, it doesn't seem like a typical winter cocktail, but it completely fits the bill in terms of big-batch party punch that cools off the endless guests to entertain.
Just mix two bottles of white Zinfandel, four cups of white grape juice and stir in a slice each of orange, lemon and lime. Chill in the fridge before serving and double or triple the recipe at leisure!
2. Sparkling Pear and Cranberry Cocktail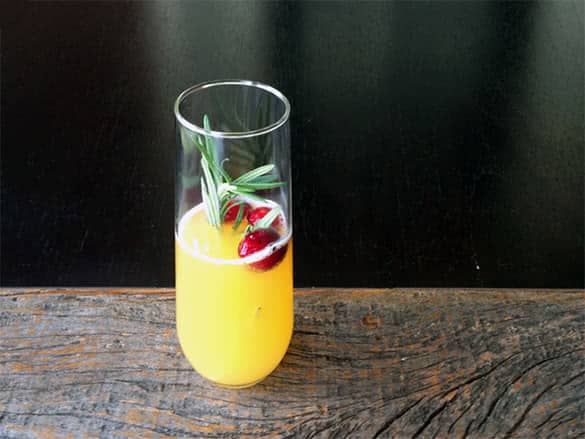 Sometimes a mimosa is all you need after a long morning at the mall checking off the gift list or right before the shopping ensues (tipsy impulse buys are the best). For a holiday spin on your favorite sparkling midday drink, make a Sparkling Pear and Cranberry Cocktail.
Cranberries and rosemary figs scream holiday cheer and that's exactly what goes into this flute. Pour pear nectar into champagne glasses and add dry cranberries that have been rehydrated in warm water and patted dry. Then, fill the rest of the flute with Moscato d'Asti and garnish with a rosemary sprig.
3. Spiked Homemade Eggnog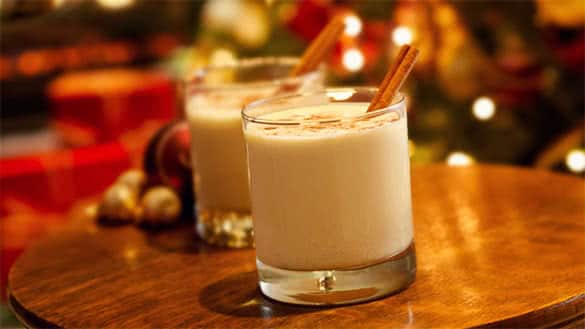 Eggnog is a winter staple and warming it up with a little liquor secures its place in our hearts. To make it homemade (the best kind of 'made), combine milk, cloves vanilla and cinnamon in a saucepan and heat on low while slowly bringing to a boil.
Then, in a separate bowl, whisk together egg yolks and sugar until fluffy. Next, mix the hot milk mixture slowly into the egg concoction, pour it all into a saucepan and cook over medium heat until thick.
Strain those cloves out of the drink base and cool. Finally, stir in rum, cream, vanilla and nutmeg and pop it in the fridge before serving. It's takes a bit more effort but is well worth the work.
4. Classic Martini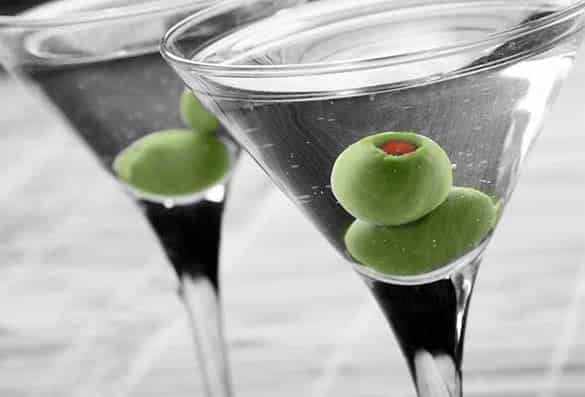 Keep it classy at the holiday office party and get yourself a classic and perfect Ketel One Martini. It's timeless, simple and a real professional cocktail to sip in front of the boss. Ask the bartender to pour you just the Ketel One vodka with a splash of dry vermouth and, hopefully, he'll garnish it with lemon and top it with an olive to put a twist on the classic cocktail.
Another fun option you can try with the classic martini is pre-making 10 of them and organizing them on the table in the shape of a Christmas tree. Then, simply select a few of them to add red or green food coloring to really kick up the Christmas meter!
5. Peppermint Patty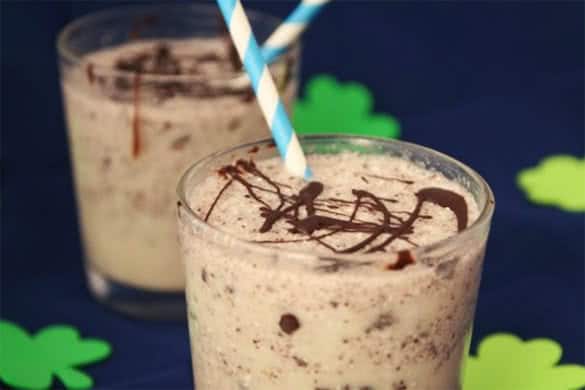 The perfect winter drink that gets pretty hardcore in terms of theme is a Peppermint Patty. Simply heat hot chocolate and throw in some Rumple Minze or Peppermint Schnapps to help you relax and warm you up.
So, there you have it! Whatever stress this season brings—family, crazy shoppers, bad weather, etc.—you can count on a nice, holiday-inspired cocktail to help melt away the stress. Try the holiday cocktails above and enjoy joy and cheer the right way.
Do you have any holiday cocktail favorites? We'd love for you to share your recipes or story below. Happy Holidays!