Have you run out of things to read? Are you looking for a good romance novel to cuddle up with this holiday season? If you are, here are 15 good romance books that you shouldn't overlook!
Whenever I have the time, I'm actually an avid reader. I love to sit back and cuddle up to a good novel, and pride myself on my extensive (and yet still mostly unread) book collection. Of course, it takes a lot to keep my attention and I rarely have the time to actually sit down and read, but when I do, I thrive on it.
One of my favorite genres is romance books. Okay, I admittedly think this has been ruining my romantic life for years since nobody ever seems to live up to those medieval knights or Highland lords, but I read on and picture them in my head.
Good romance books are probably also the only reason I still actually believe in love.
If you're looking for a great romantic novel, or just something wonderful to read, I have compiled a list of amazing books that will keep you awake at night (for all the right reasons!).
1. The Great Gatsby, F. Scott Fitzgerald
I hated every character in this book but Gatsby himself, so you might be wondering why I'm even recommending this. I'll tell you why…it's because I fell utterly and hopelessly in love with J. Gatsby. As I read on through the novel and through Fitzgerald's timeless words, I ached longingly to reach through the pages and take Gatsby's hand in mine and turn his affection away from the horrendous Daisy forever.
I've never loved a character as much as I loved him, and no man will ever live up to him, but I still hold every man to those expectations. I dare you to read this book without wanting to throw it across the room when you've finished.
2. A Knight in Shining Armor, Jude Deveraux
Do you need a good cry? Has your heart turned a little cold and you just want to feel something stirring up inside you again? Then this is the book for you. A Knight in Shining Armour is the perfect romance novel. It really is. After all, what woman doesn't wish for a knight of her own? I cried my eyes out at the end of this book and I was so heartbroken during the struggle for their love that, even now, I get a little teary eyed thinking about it.
This is the romance book that not only every woman should read, but also every man (so that he can understand what loving a woman should really be like).
3. The More I see You, Lynn Kurland
Ah, Richard. I loved him, too. If you haven't noticed, I really like time travel books, and this one has an amazing plot filled with humor and warmth. I've read it more than once and enjoyed it every time I read it (even when I'm feeling a bit jaded by love).
A modern woman goes back in time, is barely saved from being labelled a witch, and finds herself falling head over heels for a good looking and sometimes chivalrous medieval man. Lynn Kurland writes about men that women can easily love and sometimes hate, with romances that actually make you wish you could travel through time.
4. Pride and Prejudice, Jane Austen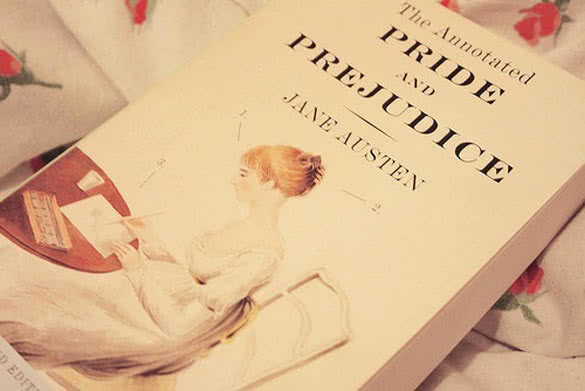 I'll be honest, I've never read this book, but I do know the plot and I know many women that think this is the best romance novel ever, so I'm adding it to the list. Why have I never read it, you ask? The time period doesn't interest me, that's all. I personally don't like the Victorian era, so I avoid letting my imagination get me there.
However, if you're a Victorian era kind of woman, this is the story for you…a love that's hindered by the social classes of the day. If you watch the movie, you get to see Mr. Darcy without his shirt on!
5. The Time Traveler's Wife, Audrey Niffenegger
I loved the movie, so I had to go and get the book of course! Now, there are some differences (which I won't ruin for you), but I will say that the book is an absolutely amazing read and has so much more than the movie was able to give. Yes, it will make you cry.
6. Warm Bodies, Isaac Marion
I'd love to be a girly girl, I would love to adore flowers and manicures and horses…but I don't. I'm more of a drummer, WWII airplane loving kind of woman with a soft side. That means finding a romance novel that doesn't completely make me feel inadequate as a woman is a bit difficult, but this book managed to leave me with my feminine pride.
Warm Bodies is basically the story of Romeo and Juliet in zombie form. It's awesome! I love Shakespeare and I love zombies, and I love this story. You will too.
7. A Pirate's Love, Johanna Lindsay
Well, it can't be knights in shining armor all the time, can it? If you're looking for a classic bodice ripping high seas adventure, this is your book. I have a lot of friends who are against the whole "bodice ripping" romance genre, but personally, I like it.
The characters are always over-dramatized, the adventure is never boring, and let's face it, ladies, when you fantasize, how often is it about some boring nice guy who waits until marriage to have mundane baby making sex? That's what I thought. Bodice ripping romances are fantasy…it's OKAY to fantasize! You can have Mr. Nice Guy in reality (which is what we WANT in reality).
8. The Princess Bride, William Goldman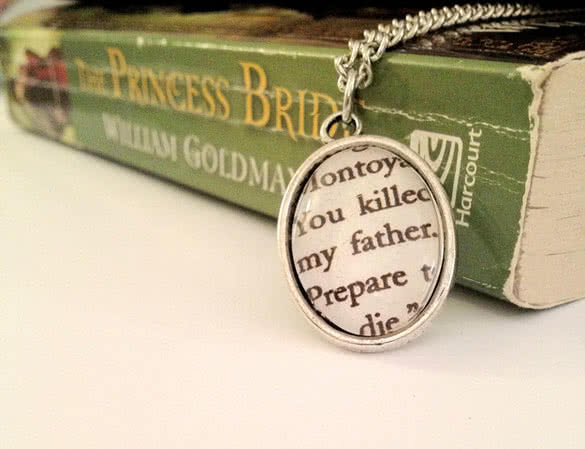 Did you know this movie is a book? It sure is, and it's a damn good one, too! If you're looking for something somewhere in between a fairy-tale and a grown up romance, that will keep your attention long enough to finish reading it, then this is the book for you. You will also lovingly picture all of the characters from the film as you read it.
9. Asking for Trouble, Elizabeth Young
Very rarely do I delve into the world of contemporary romance (I have my own modern reality, thank you very much), and when I do, it takes a lot to keep my attention. This book did just that. Actually, there were scenes in this one that made me laugh out loud very audibly! This book is witty, it's fun, and it's love at its chaotic best!
The movie "The Wedding Date" was based on this book, but I'll tell you that the book is SO MUCH BETTER!!!
10. The Very Virile Viking, Sandra Hill
Most of the time it's the women who go back in time to find the right man, but this time a Viking and his crew of kids wind up in modern days wreaking havoc in the heart and home of a woman who isn't sure what to do with them.
Sandra Hill is at her finest with this book, and I have also read this one more than once. It's funny, it's endearing, and it'll make you want a Viking and a bunch of kids of your own.
11. Bridget Jones's Diary, Helen Fielding
Also, in the world of contemporary romance, Bridget Jones's Diary is not to be overlooked. Basically, she's every single thirty something woman on the planet. She worries about her weight, she drinks a little too much on occasion, and she keeps meeting men who are flawed.
The reality is, this romance proves that nobody is perfect; you can only hope to find someone that loves you even with your baggage and imperfections. It also proves that love does not come as easily as we'd like to imagine.
12. The Hunger, Whitley Strieber
Are you a vampire fan? Do you like your romances that are a little on the dark and daring side as opposed to the traditional girl-meets-boy thing? If so, then this is the book for you. It's under the horror category, but I find that there is a dark and deep element of love about it, plus the writing really sticks in your head.
I read this one years ago and never really got over it. It's obsessive and dark and perfect for those that love a little Goth on occasion.
13. Beyond the Highland Mist, Karen Marie Moning
If you are into Highland lords, then Karen Marie Moning is the author for you! I have read numerous books in her Highland series and I have to say that she never fails to impress. This was the first book of hers that I ever read and it really gives you a feel for Highland romance. You'll long to be somewhere in Scotland with a man in a kilt.
14. Viking, Fabio
That's right, Fabio is the author. Did you think he was just another pretty face? Actually, as cheesy as it might sound having a guy romance writer, he can match and challenge any female romance writer on the market. This book is the proof for that. Viking is an excellent love story, very well written, and you get to stare at Fabio on the cover and sigh in pleasure.
15. Beauty and the Greek, Kim Lawrence
There are innumerable Harlequin romance novels out there, and for me, many of them sound the same. They have the same plot, they have the same style writing, and they have the same ending. I'll read them, but rarely do I get a great pleasure from one. This book is an exception.
I truly and honestly picked this book up on a whim, and then, once I started reading it, I couldn't put it down! I even cried at one point in the plot. This is what Harlequin is really meant to be. Plus, it's hard not to associate yourself with the main character. Go get this book.
So there you have it, my top 15 romance novels that every woman should read. Now tell us, what romance are you going to be reading tonight?