Most of us recently wound our clocks forward as we enter the home stretch for spring! Spring brings sunshine, warmth, longer days and spring cocktails to try out.
Spring is finally here! You can leave that dry winter skin behind, and come out of hibernation to enjoy the fresh flowers and warmer weather. This time of year is perfect for getting outside not only to bask in the sun, but also to transform into that social butterfly within.
No matter where you're located, here are some refreshing beverages to help you sip your way into true spring form.
1. Mimosas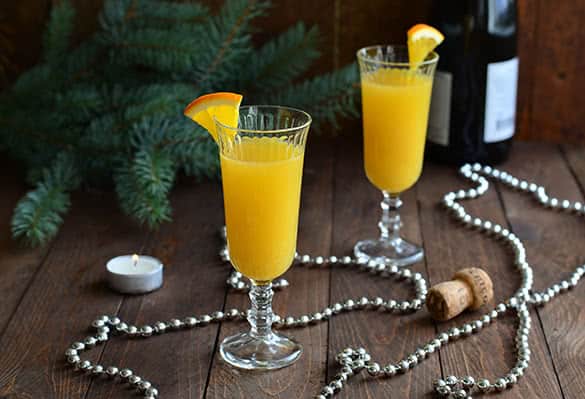 Starting your weekends not trapped indoors and snowed in is a really good feeling. Kick it off by sipping mimosas on the patio of your local brunch spot. Or, keep it more intimate by sipping mimosas on your own balcony (if you're lucky enough to have one) while taking in the beautiful, spring scenery.
2. MANmosa
For the man who has not learned to love the classic mimosa, don't worry, there is another bubbly orange cocktail that might appeal him: the manmosa. There are a few variations of the manmosa, but we suggest this recipe if you're to enjoy your first manmosa.
When selecting a beer for the manmosa, we recommend a light-beer option because the triple sec and orange juice complement it better.
3. Margaritas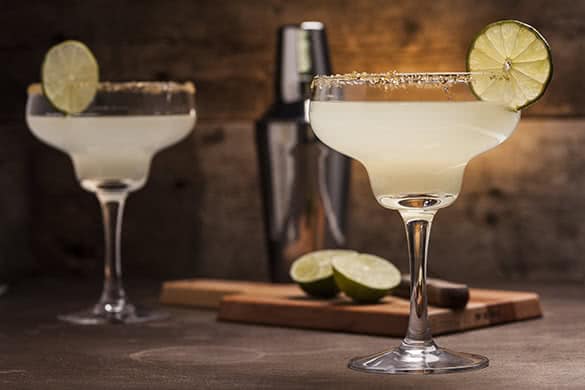 Nothing says it's heating up out there like a margarita! They're the perfect drink for the barbecues that are about to ensue. Mix up the standard recipe, and take advantage of the strawberries that are coming into season, by trying Strawberry Basil Margaritas.
In a pitcher, mix strawberries, frozen limeade concentrate, basil leaves and tequila—let that stand for at least four hours to really infuse the tequila. If you want to stick to the classic margarita, have a fiesta and make some tacos to accompany it.
And, let's not forget that Cinco de Mayo lives in the spring, which means you'll need the drink in hand to celebrate this popular Mexican holiday. Salud!
4. Martinis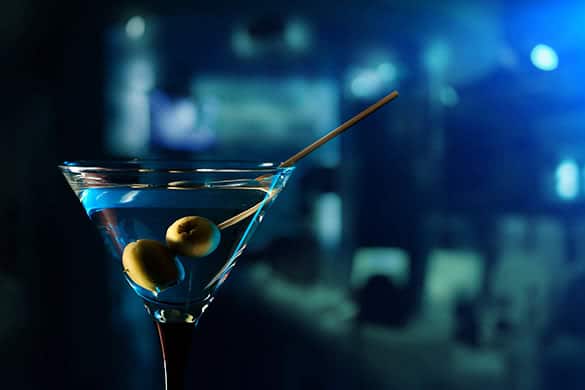 For a classier occasion, perhaps a spring gala or the first outdoor wedding of the year you'll be attending, a martini should do the trick. See if the bartender can whip you up Ketel One's best martini—essentially Ketel One Vodka stirred with ice, strained into a fancy martini glass and garnished with a lemon twist and a splash of vermouth if you like.
It's super simple, strong and worthy of spring.
5. Easter Egg cocktail
If you have kids and plan to do an Easter egg hunt, you might as well make an Easter Egg Cocktail to enjoy while watching them search for those chocolate treats you've carefully hidden.
Stick to holiday theme with this light blue cocktail made with blue curacao and white creme de cacao, floated with half-and-half. It'll make watching the little scavengers even more fun.
6. Green Grape Glacier
Take advantage of the seasonal sale on grapes and add them to your drink. The Green Grape Glacier mocktail includes green grapes, white grape juice and sparkling water. It's the perfect thirst quencher after a long day of gardening or spring cleaning.
7. Long Island Iced Tea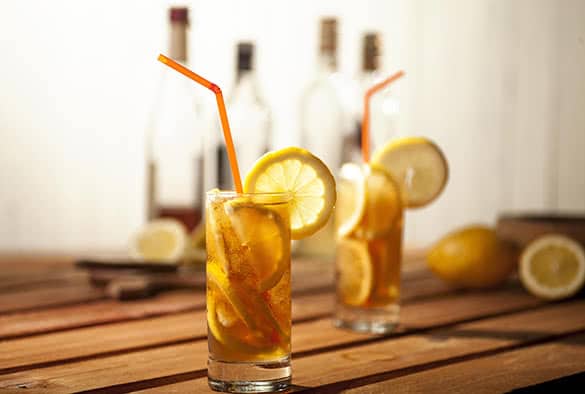 Replace your regular iced tea with a nice, stiff Long Island Iced Tea to get you buzzing through a daytime party. You can pre-make it, and stick it in your cooler for the music festivals that are starting to come into full force.
Or, bring it to the horse racetrack to kick off racing season properly!
8. Lemon Grass Collins
For those who prefer a citrus-filled refreshment that is as complex as it is tasty, the Lemon Grass Collins is the perfect drink! A Polish variation of the classic Tom Collins cocktail, the Lemon Grass is made from Zubrowka bison grass vodka, vanilla liqueur, lemon juice, simple syrup and ginger beer, and served over ice in a Collins or highball glass. Enjoy!
It's time to spring into spring like you mean it. With all the outdoor activities that are about to take off, having a delicious and refreshing spring cocktail in hand is the best way to go.
These drinks will get you buzzing and maybe climbing a few trees as you welcome spring with arms open wide. Let us know if you have tried any of these cocktails, or if you have additional suggestions. Happy Spring!