Planning a big wedding can be exhausting, draining and expensive, so it's no wonder small weddings are becoming a huge trend.
You only get to wed the love of your life once, so it's not surprising if you want to go all out. But, before you completely scrap the idea of having a small wedding, here are 10 reasons why it's the kind of wedding that may just be perfect for you.
1. Small weddings are budget-friendly.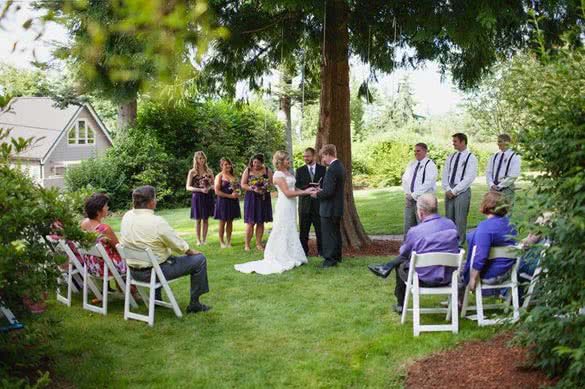 A small wedding means fewer guests. Fewer guests will also mean fewer linens, chair covers, knives, spoon, forks and plates to rent, fewer favors to buy and fewer mouths to feed. It's a great way to save money and to splurge instead on things that you and your partner both want, like a honeymoon in an exotic destination.
2. Small weddings are eco-friendly.
The truth is: weddings are beautiful, but they also cause waste and trash. So, if you're all for keeping it green, then a small wedding is the best way to go!
When you keep your wedding intimate, you'll use less power and electricity since the wedding venue will be smaller. Also, fewer guests mean that fewer people will need travel. There will also be less food that may be left over after the celebration.
Simply put, a small wedding is a great way to lessen your carbon footprint (and the earth will be grateful).
3. Small weddings are easier to plan and arrange.
A smaller wedding gives you more options when it comes to venues because it is easier to accommodate due to the low headcount of guests. You are also given the chance to customize the preparations according to your desires.
For example, if you want a venue filled with balloons and flowers or maybe a revolving stage, it's easier to plan for and arrange due to a smaller venue.
4. Small weddings allow you the freedom to be creative with the location.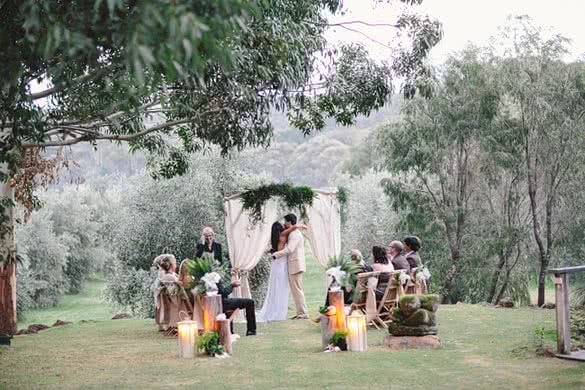 Since you have a small guest list, the possibilities for wedding locations are endless. You're not limited to small function rooms (although, when decorated exquisitely, they're also perfect); instead, you can book beach houses, galleries, museums, boats, private residences and more for your wedding location!
You also have the option to plan a destination wedding if that's something you really want or something that fits your and your partner's personality.
5. Small weddings allow you to indulge and splurge on things that matter to you.
Having extra room in your budget gives you the freedom to spend on what really matters to you and your partner. Whether it's a designer wedding gown for the bride, gourmet menu, personalized favors, breathtaking flowers in the location, your favorite band or a luxurious honeymoon, you can make it happen!
7. Small weddings give you the opportunity to enjoy other's company.
Not many couples get the chance to talk to each other and soak in the feeling of the wedding day. Most feel like they barely see each other because of obligatory conversations with guests and other wedding details they have to attend to.
With a small wedding, you have the luxury of spending time with one another from the start of the ceremony to the end of the night. After all, your wedding is about spending time with and focusing on one another.
8. Small weddings give you an excuse to invite only the most important people in your life.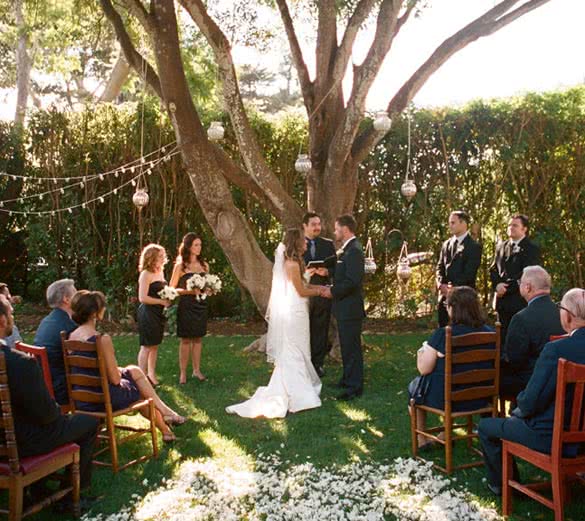 You may be feeling pressured to invite all your classmates from high school or college, your father's golf buddies or even your mother's ballroom dancing friends. With a small wedding, you won't feel bad of not doing so.
You can easily tell people that you're having a small wedding so that your guest list is comprised of immediate family members and close friends only.
9. Small weddings give you the chance to take care of all your guests.
Since your small guest list is mostly composed of close relatives and friends, you get to take care of all of them and make them feel welcome. You don't have to run around checking on them and seeing how they're doing.
You won't feel as if you're a stranger trying to accomplish a social obligation. You also get to add a special welcoming touch for your guests. For example, you can give them personal notes thanking them for making it to your big day. This way, they'll also feel how much you appreciate their participation and attendance.
10. Small weddings mean less stress.
The bigger the wedding, the higher the level of stress you'll experience. You don't have to worry about the buffet line moving smoothly. You don't have to squeeze your brains trying to recall the name of distant family members.
Since you're surrounded with the most important people in your life, you can just relax and let your hair down. You won't feel exhausted and you won't break down. You can just relax and enjoy things as you should because it's your big day!
Make your wedding an affair that everyone will remember. Have a small wedding (like Mark Zuckerberg and Priscilla Chan). It's sure to be a memorable affair not just for you but the people who matter most in your life.
What do you think about small weddings? Do you think they're something to look forward to? What are your tips for our readers who will be tying the knot soon? Let us know in the comments!