Are you wasting your life being a good girl? Do you dread the unspoken laws society has tied you down with simply because you're a girl? If so, then I have 9 reasons why life's too short to obey the rules (and why you should go out and break them).
I remember one of the first books my mother got me was "Miss Manners Guide to Excruciatingly Correct Behavior." I skimmed through it thoughtfully as a good girl should, then I resolutely began using it as a doorstop (or something equally non-bookish).
It's not that I'm not a good girl, it's just that I don't want to live life by all the rules, the ones that say "don't go out late at night, you shouldn't move to a new city by yourself, you have to lose weight to be pretty, you should have a husband and some kids in the suburbs, sex is a chore and you shouldn't enjoy it"… need I go on?
After obeying the rules and getting nowhere in life, I've come to the conclusion those rules are severely outdated (not that they ever should have been in style anyway). So, I'm here to tell you why life's too short to obey the rules, and hope that you get out there and live a little.
#1 "Green" is not a Flavor
I'm not saying you shouldn't eat salad, after all, even I love a good salad before my dinner. All I'm saying is you shouldn't JUST eat salad. Green is not a flavor, it's a necessity. You don't have to be a size zero. Eat dessert. In fact, eat dessert first… then the salad.
#2 Sex is Exhilarating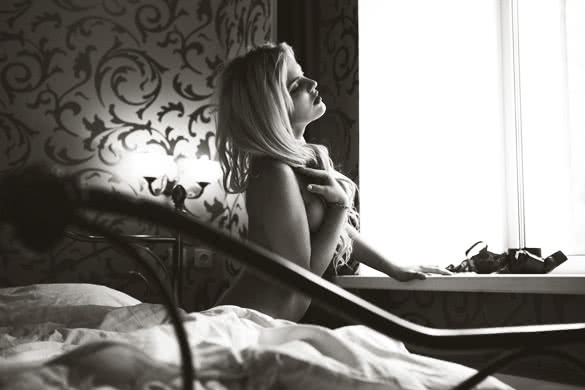 Experiment in the bedroom. Get some toys, some vibrators, some lotions, and have some fun (even if it's by yourself… especially if it's by yourself). Sex is a stress release, it's healthy, it's natural, and masturbation will not make you go blind. Seriously, get yourself some toys and find out what you do and don't like so you can experience the thrill of it! Also, it'll teach your next lover how to please you properly. He'll appreciate it when you're grabbing his hair and screaming his name in orgasmic bliss.
#3 Go Ahead, be Adventurous
Thinking of moving far away? Want to explore what the world has to offer? My mother still freaks out if I drive downtown at night. Apparently, I'm a woman, and all sorts of nasty terrible things happen to women who are alone… especially in a foreign country. This is the worst thing your mother can tell you. Never fear what might happen (because I'm sure you're smart enough to know not to go into any seedy bars, dark alleys, or take rides from strangers). You can always buy pepper spray. Also, for the most part, people are the same everywhere, so go explore.
#4 You Don't Have to be a Cubicle Groundhog
I once thought all there is to life is cubicle work in a call center and living paycheck to paycheck. Of course, I still live paycheck to paycheck, but I got out of the cubicle and began doing something I absolutely love. Life's too short to have a job you hate. Go do something you like.
#5 Yes, There are Other Fish in the Sea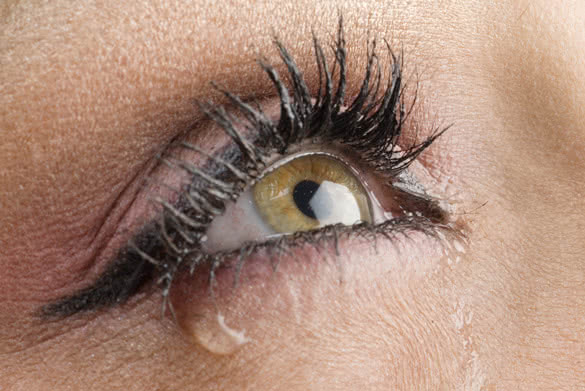 Life's definitely too short to cry over some lost love. There are so many people in the world that want love just as much as you do. You can't be afraid to give your heart out. I know that I always talk about why it's good to be single and why you're doing fine on your own, and the truth is, you really are. There's no reason to feel like you have to find someone else to make you happy. But… if you do find someone that makes you happy, go on and take the risk. Fall in love. Your heart is never going to be so broken by someone that love can't fix it again.
#6 You're Never too Old
Did you ever want to go sky diving? How about learning to ride a motorcycle? Maybe you've always wanted to learn how to horseback ride? You're never too old. Seriously, when I hit thirty my friends and family decided I was getting old and needed to settle down. I'm thirty-six and I feel better now than I ever did in my teens and twenties. I'm stronger, I know who I am, and I'm not afraid to take the risks I was told I can't take, and yet I know sixty year old women who would put me to shame with their daredevil selves. You're never too old to do anything!
#7 It's Your Hair
"A woman's hair is her glory" was one of those phrases my mother would tell me as I was growing up. It tended to resonate some kind of guilt when I went to chop my locks. About seven years ago, I kept my hair at waist length. Everybody loved it, especially my husband at the time. One day, he decided to go on vacation without me, even though I was paying all the bills and supporting him while he was in college. I decided I needed some freedom too, so I chopped off my locks and donated them. I've never felt more freedom than I did at that moment. Next on my list: dreadlocks. Life's too short not to be yourself.
#8 Money Comes and Goes… Buy that Dress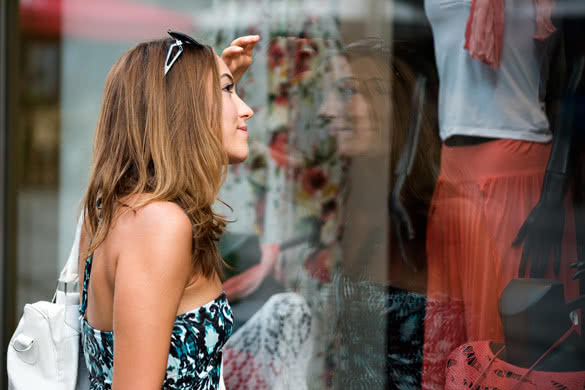 Life's too short to save all of your money for a rainy day. Okay, maybe it's a good idea to save some of your money for a rainy day, but you should still buy yourself something awesome! You work hard for your money! I spent my entire life's savings… all the money I had in the world, to spend a year overseas. It's a life I wouldn't change for anything. I miss the money, sure, but my life now is so much richer for the experience (and that's worth more than money). You can always earn more, so go and live now.
#9 Nobody Really Ever has it Together Anyway
One of the biggest rules our society tells us is that at a certain age we should have 2.5 kids, a mini-van, a house and a mortgage, and a retirement plan. I'm not a mini-van kind of girl. Besides, I've known plenty of people who seem to have it all together, and they don't really have it all together (at all). Life's too short to think you have to be perfect. Accept yourself, accept your differences, and just be you.